The Block's Deb Saunders shares her 10 fave Block Shop Items


Deb's Top Ten


"Selected for a bedroom that has a small desk/study area. I Love all the warm timber and beautiful soft neutral palette," Deb tells Insider Style.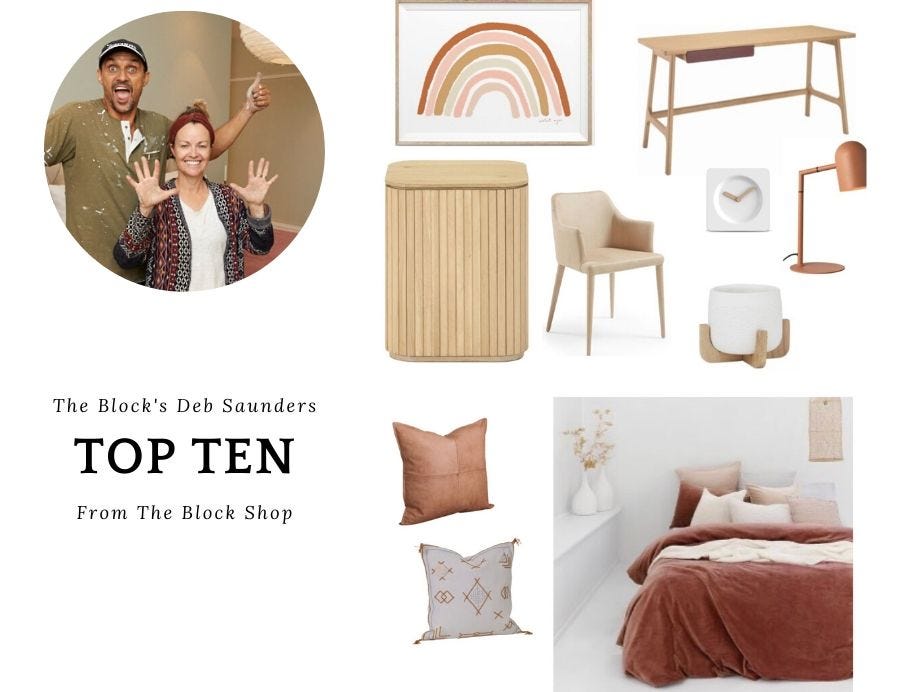 "I Love all the warm timber and beautiful soft neutral palette," Deb tells Insider Style.


1. Morey Desk is a lightweight working desk which is ideal for studying from a laptop or workbook. Top and Frame comes in Natural Brown and Drawer are in Penny Brown.
2. The Cole Dining Chair is the perfect addition to a contemporary interior.
3. The Tile 25 Clock is the perfect minimalist addition to any space.
4. The Pia task lamps are a stylish and functional addition to the bedroom or home/office desk.
5. The Emerson Quilt Cover Set sees a beautiful classic fabric transformed into an exquisite contemporary look. Made from high-quality cotton velvet with a stunning subtle sheen.
6. Sea Tribe's Leather Luxe Cushions measure 50 x 50cm. They feature a cross panel stitch on the front, with a contrasting fabric on the back.

7. The Xander Folk Cushion is beautifully detailed with rows of intricate stitching in mustard and pale blue on a natural body, with tufted diamonds for added texture and depth.
8. The Rainbow Maker Terracotta Poster is printed on 160gsm premium matte smooth paper. The artwork is an original design by Ainslie Fletcher.
9. Cool mid-century style in a modern packing. The Ipanema Collection constructed from solid timber and powder-coated metal it is a modern, high quality and timeless range.
10. The ceramic Pip Mini Plant Stand is handmade and exhibits natural variations which add to their character. The rubberwood stand elevates the stature of this simple ceramic pot.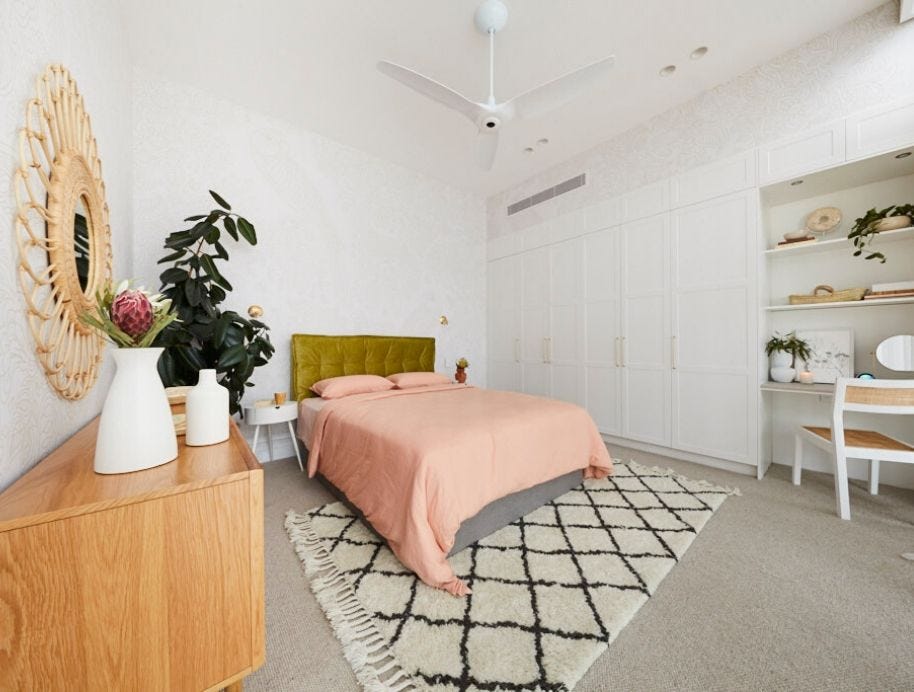 Let's not forget this lady sure can style! Deb and Andy - with help from Block mega-champs Josh and Jenna- went all-out during All-Star week to present a stunning guest bedroom. And they were rewarded with a win!

Shop Deb and Andy's style HERE

Don't know what a 'vignette' is? Ask Deb! She's ALL about them…

Deb takes us on a tour of her gorgeous real-life home

Everything you need to know about Deb and Andy HERE



Did you like this blog? Subscribe to our newsletter to be the first to receive news from The Block! Subscribe now to receive $20 off your next order