The comedy king and styling queen of The Oslo have taken their renovation skills to a new challenge – luxury holiday accommodation!
Here we are a year after the Oslo, are you still pinching yourself?
That year has gone by so fast! We still cannot believe we were chosen to go on The Block. To think our season has come and gone and now there's a new crew giving it a go. It is crazy how fast it all goes. It feels like it will never end when you're there but before you know it you're watching the new kids on The Block tackle a whole new series.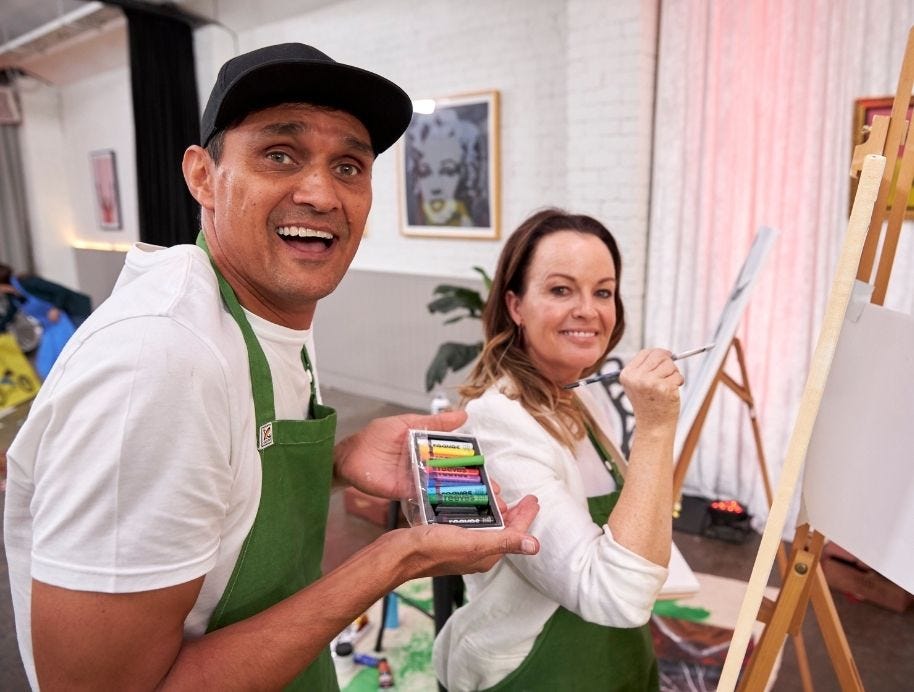 Deb and Andy are back on our screens as part of the 2020 Block All Stars.
What's life been like since?
Absolutely awesome. We have met so many great people. It's so lovely to meet fans of the show. They are just like I was before I was on the show so I totally get it. There are always lots of questions. Is Scotty nice? Is Keith grumpy? Do you really do the work? Obviously, it's a yes to all of those things. Just kidding Keithy!
Did taking part give you the chance to do what you wanted to?
Yes, it certainly did. We are doing things we would never have dreamed of pre Block.
What does a typical day look like for you now?
Our typical days are fairly similar to before The Block with work and family. Since The Block, I've added writing to my workdays and have been very lucky to write a regular column for The Block and occasionally I have written for several other companies too. I really enjoy it so much.
So, things are back to normal?
It's not really back to exactly how it was before The Block. We are quite a bit busier now but after tackling something as crazy as the Oslo last year even our extremely busy days seem pretty easy. Nothing is like Block busy.
What has changed? Any new opportunities opened up post Block?
So much has changed for us. We've had the opportunity to work with some absolutely awesome companies. We've filmed TV commercials, content for online and more recently we've purchased a new property that we are turning into boutique holiday accommodation. It's called Bask at Green Point. It's something I've always wanted to do.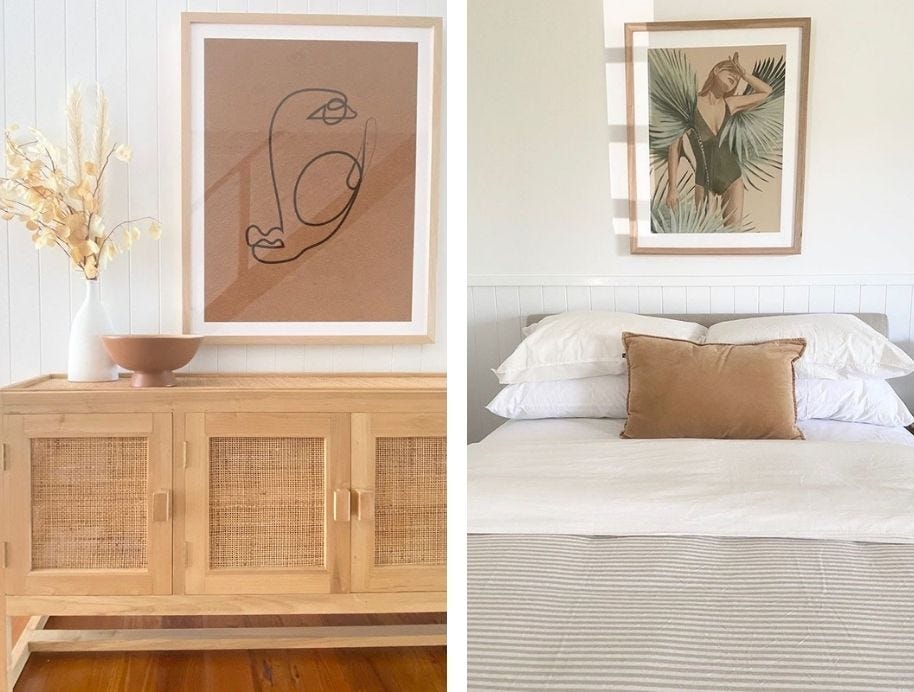 The styling queen is at it again and how lucky we are to get a sneak peek at Deb and Andy's new project!
Have you done any more renovating?
Yes, we renovated our laundry at home. It was a full redo. Now we are working on Bask our holiday accommodation. It hasn't needed a full renovation. We've made changes to the kitchen and a few other areas.
Are you still living in the same area?
We are still in Wallabi Point but right now we are spending half of our time at Green Point getting the house there ready. It's only 35 minutes away from our home.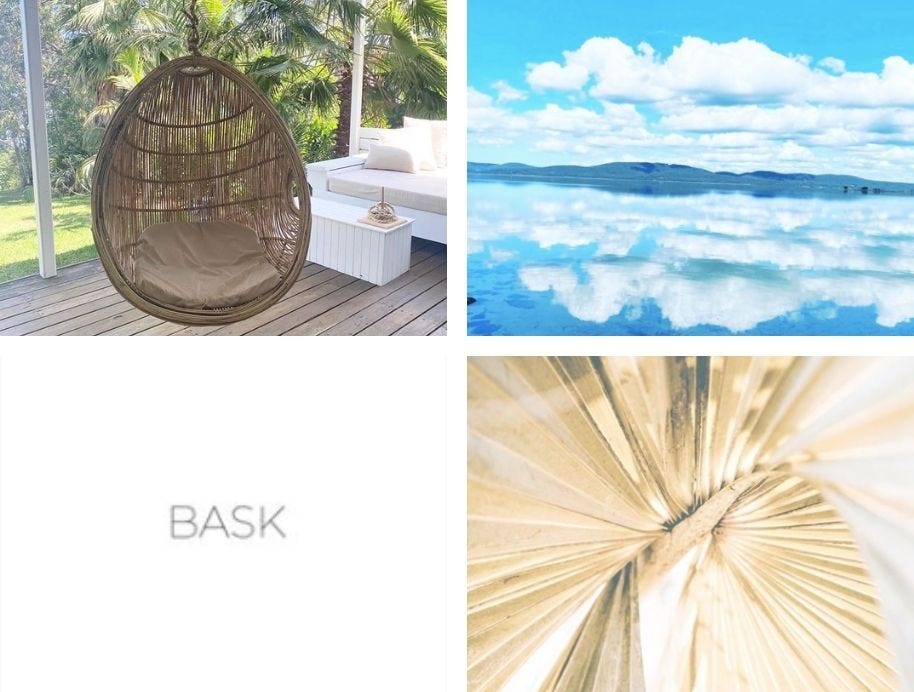 Bask at Green Point luxury holiday accommodation by Deb and Andy.

Do you still keep in touch with the other Blockheads?
We are in touch with them all of the time, usually daily. We still have our original WhatsApp group that we started on the show. We chat there all of the time.
Who are your Block besties?
Andy and I are in touch with Tess, Luke, Elise, Matt, Mel and Jesse all of the time. They are all our besties. It's crazy to think we didn't know these guys at all before 2019. We got so close to them all fast. We watched each other hit so many highs and lows and we came out of it with great respect for each other and wonderful friendships. Andy and I appreciate that we are supported. We also support them all. We have definitely seen each other struggle at times on the show. We could tell some pretty personal stories about one and other as we were all doing it tough there for a while. What I think stands out for me is that there was never any judgement and there still isn't. They just get it you know. They truly understand what we went through because we did it together, it's one of those things that you can't imagine it until you go through it. They still loved us even when we hadn't showered or slept for days!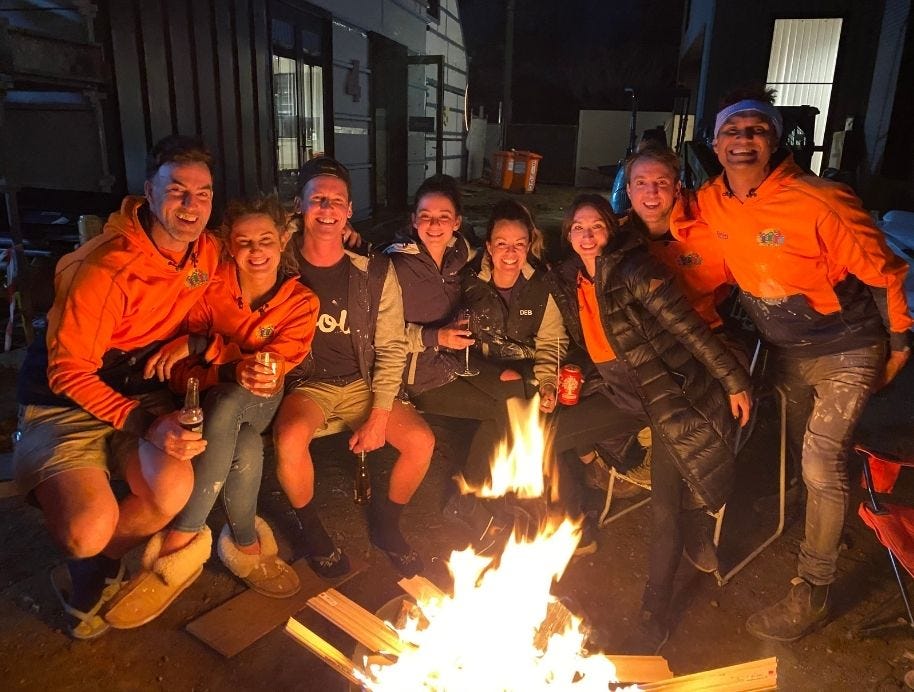 Block besties "To come back with our crew from Oslo was so special," Deb tells The Block Shop.
What was the best part of your experience on The Block?
The people, fellow contestants, the people behind the scenes that make it all happen from crew to suppliers. We had a lot of great people around us.
What was the worst part of your experience on The Block?
The insane schedule. The insane size of our build. There was no time to think, it was so fast paced and it was intense. We didn't really get a lot of downtime or sleep. It wasn't an environment that was easy to remain creative in but somehow we all did.
Favourite past Block Couple?
Josh and Jenna. They were just so lovely when they worked with us last year. They're clever, creative too. I really thought the All Stars who came to Oslo were all really great. Sara and I chat occasionally too, she's great and I think Alisa and Lysandra are inspiring. We stock their body products in our store and I've loved watching them create and grow such a successful brand.
Josh and Jenna worked with Deb and Andy last year now it's time for Daniel and Jade to get some All Star love!
How has COVID-19 affected you?
We were shut down for 6 weeks. We closed our shop. Andy worked from home and we homeschooled the kids. Since we went back to work in May our store has been very busy. We are lucky that our industry has not been affected as badly as some. We know others have not had a great time recently.
What would you buy yourself from The Block Shop?
Oh, that's easy. I'd buy a stunning "How's That House" timber vanity. That's my niece Tori and her partner Brad's business. They made our timber vanities last year on the show and they are now stocked on The Block Shop. Very proud.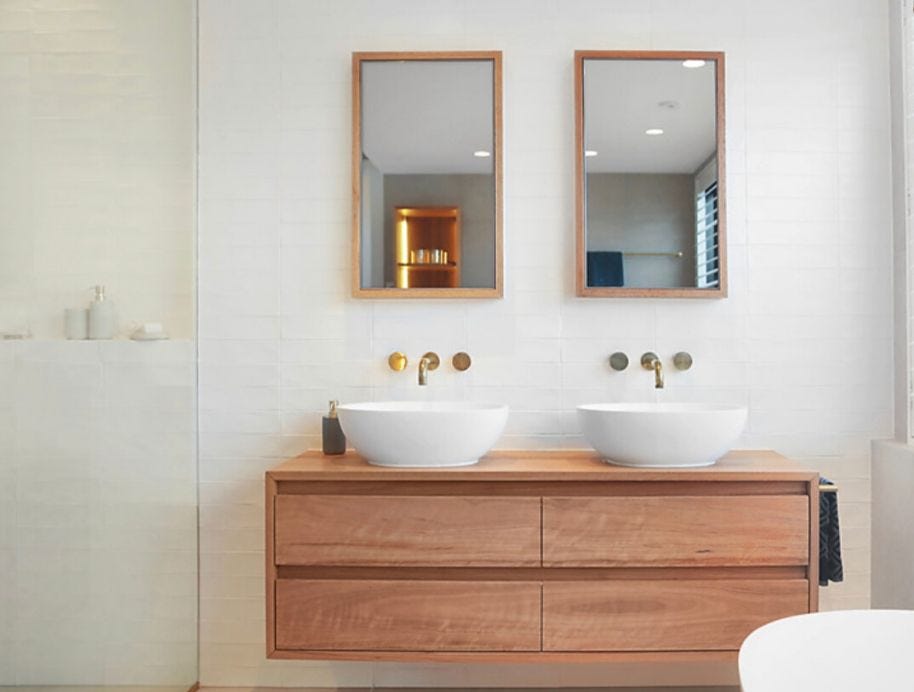 Deb shares with The Block Shop her vanity buying tips.

Now there's no judging, what's a perfect Sunday afternoon….
That's easy. Spending time with Andy and the kids is my perfect Sunday.
What was it like to come back as an All Star team?
It was so great to come back and see everyone again. To come back with our crew from Oslo was so special. To see the beautiful houses the teams have created and meet the new contests this year was great. We loved it.
How do you think your partners from the new Block Crew are going?
Jade and Daniel are doing a fantastic job. We are looking forward to seeing the whole house complete and watching them smash it at auction.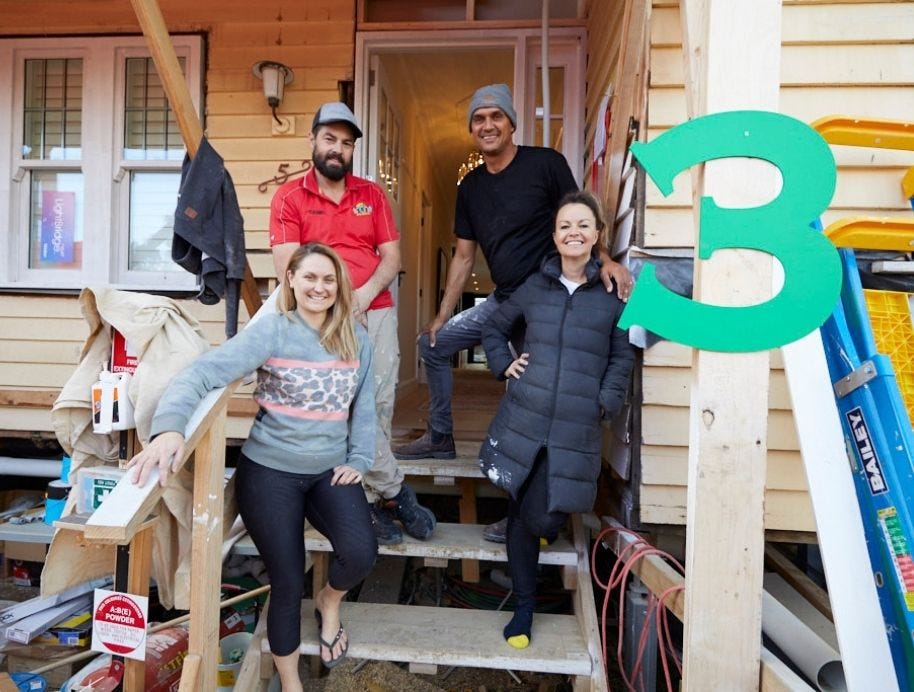 House three was lucky to score Deb and Andy's All Star touch!

Auction day is fast approaching for the new crop of contestants, any advice for them?
Auction order is important. This year there's a point system so whoever has the first choice has a very big advantage. I think the houses are going to sell well this year. I hope they all do really well.
And what about life after The Block, any wisdom to share with the new crew?
Enjoy the ride, it's a really good one
So with all you know now, would you do it again?
I would definitely do it again. I'd love to do a smaller series. More manageable and less chaotic.
Deb and Andy's memorable Block living-dining space featuring the stunning artwork by indigenous artist Miimi & Jiinda.

And if you did, what would you do differently?
Soooo much. I'd definitely plan more, planning was not our strongest point. I would put a lock on my fridge to keep Dan out (kidding!) and I would have lots of fun!
Anything that you are loving at the moment that you would like to share with us?
Zellige tiles. They are a handmade imperfect Moroccan tile and no two tiles are alike. They have uneven edges and dips in the surface. I put these into our new laundry renovation and I love them!
The Block Shop was lucky to be taken on a tour of Deb and Andy's Wallibi Point home (Photographer: James Cause Photography)


Catch up on everything Andy & Deb and take a look back at their Block home HERE

Andy and Deb open up about their gorgeous blended family and ho they became foster parents to their two eldest children HERE
Where are they now? Catch up with past Block contestants HERE

Subscribe to our newsletter to be the first to receive news from The Block! Subscribe now to receive $20 off your next order.