We get to know the Western Australian contestants
Luke, 35, & Jasmin 36
This dynamic Perth duo, married with two young kids, are ready to school the other contestants on how to build the best house on The Block.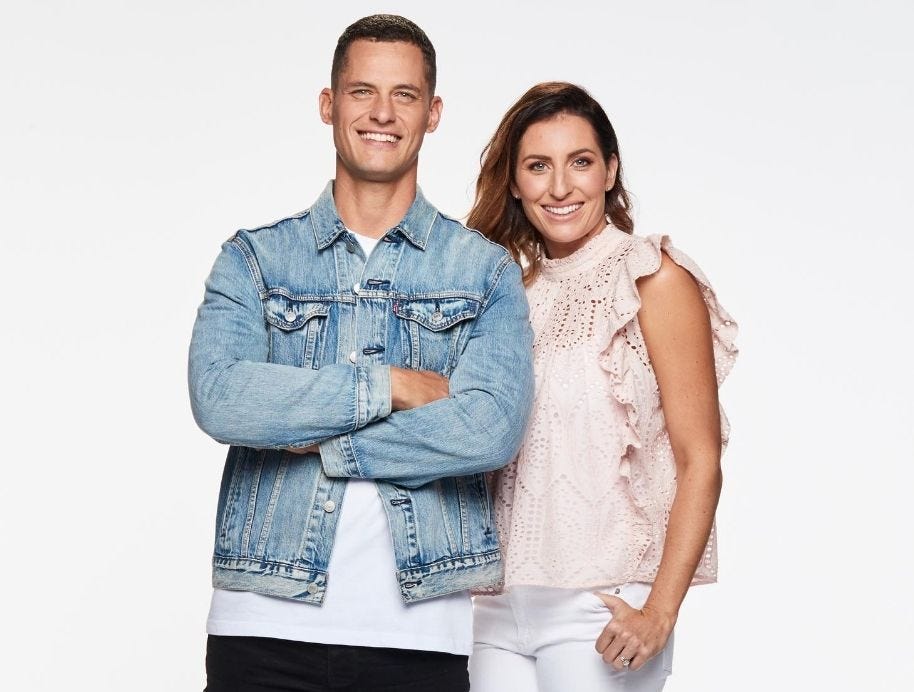 Luke and Jasmin from Perth couple met 17 years ago and have two kids, Lola, 4, and one-year-old Sonny.


Experience Level
Luke's a chippy and Jasmin's a teacher who knows how to keep the troops in line. They think they might have the perfect mix of skills to be the first West Australian couple to win The Block.

Luke, 35
Luke owns a carpentry business that he started nine years ago. In his job, he does a lot of renovations and timber flooring, and with these skills, under his tool belt, you would think Luke is ticking all the right boxes to succeed on The Block. While he works full-time as a carpenter, Luke's CV also includes his other successful career – male modelling. "I used to do a lot of fashion stuff when I was younger," says Luke, who was signed to the premium agency Chadwick Models for several years. "But now it's mainly commercial. I've done shoots in Bali and across Australia, but it's not my bread and butter." If he isn't on the tools or looking after the kids, this Perth local can be caught catching waves on the west coast's breathtaking beaches.
Jasmin, 36
Jasmin is a part-time kindergarten teacher who loves being able to educate and entertain children. Although it's kindergarten, Jasmine doesn't let it be all fun and games. She runs a tight ship in the classroom and has no qualms about doing that on The Block too. Luke describes Jasmine as a hard-working, beautiful person and mother, saying he and the family would be lost without her. Jasmin has a very clear idea about what sort of house she wants to build on The Block, but will it all fall in her favour?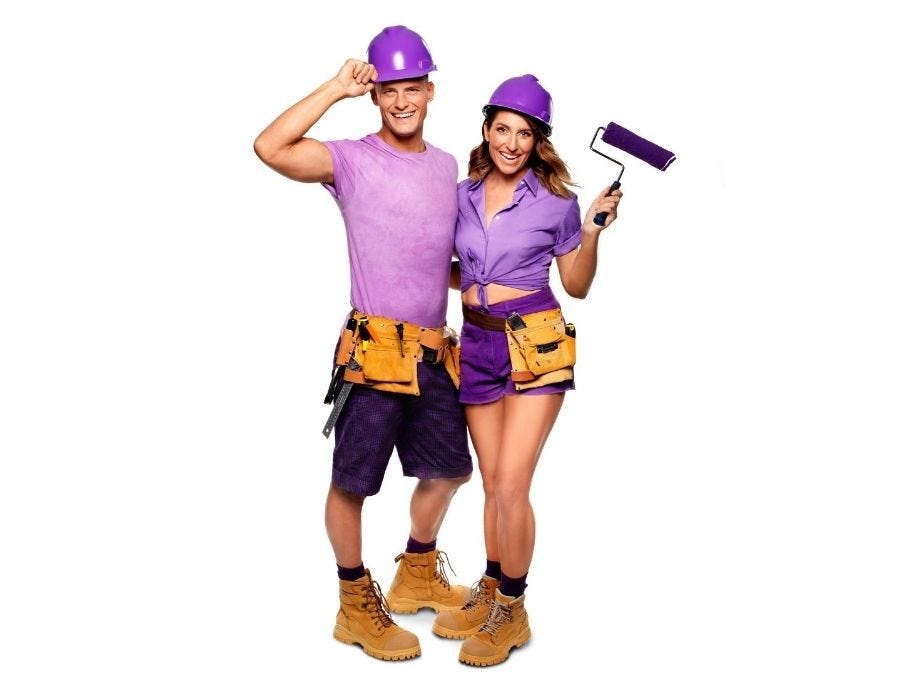 Could Luke and Jasmin be the first Western Australian couple to win The Block?

Together
This Perth couple met 17 years ago in a local pub on a student night and have never looked back. They are currently renovating their own home as they raise their two kids, Lola, 4, and one-year-old Sonny. "We moved into our house, I fell pregnant straight away, and then we renovated our big bathroom while I was in the early days of being pregnant with our second child," Jasmin says. "It's pretty much been baby, renovations, baby, toddler, and renovations." Neither Jasmin nor Luke are shrinking violets, and if they have opinions they are not afraid to share them. Strong words aside, they are looking forward to being together on The Block, away from the often crazy times at home. "It's going to be quite enjoyable being back to Luke and Jasmin, not Mum and Dad," Jasmin said. "I think that is something we're really going to savour." They have the passion and drive you need to survive on such a physically demanding show such as The Block. Will that be enough? Only time will tell.


Follow Luke and Jasmin's Block journey HERE
View and shop Jimmy and Tam's Block rooms HERE
Take a look at Luke and Jasmin 1910s home before the relocation to Brighton HERE
Image with thanks to Morley's Real Estate, Elwood.


We take a look behind the hi-viz to meet the teams HERE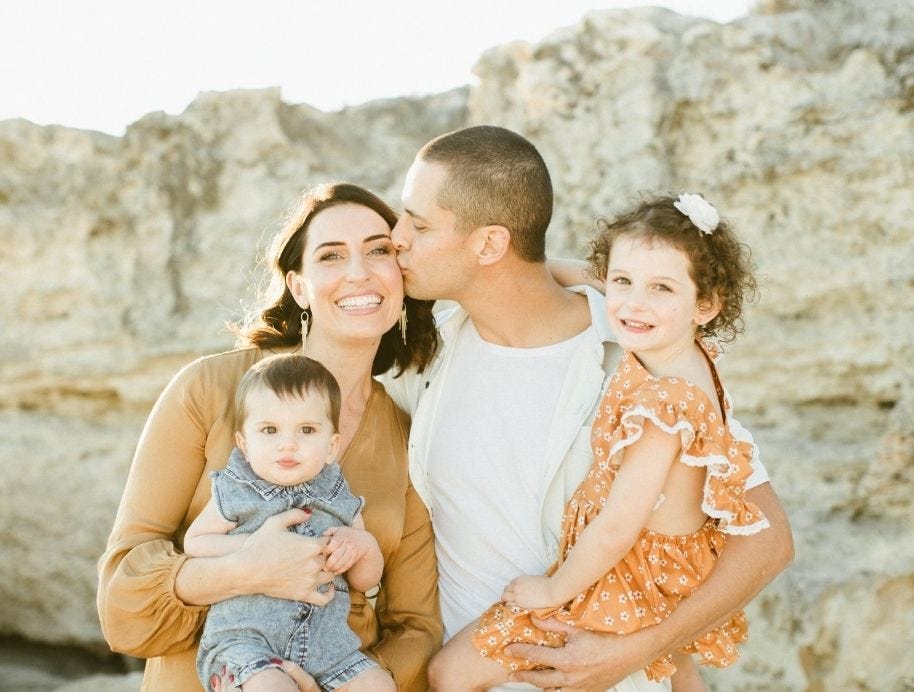 Luke and Jasmin pictured with their beautiful kids Sonny and Luca.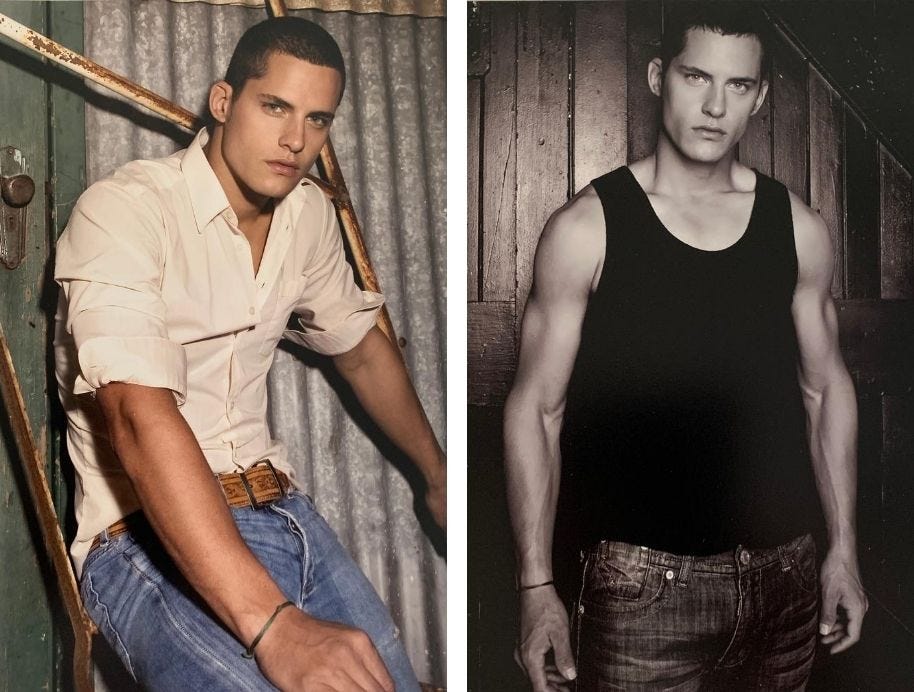 How could we not track down and include some of Luke's modelling shots! Thanks, Luke...