She didn't put a foot wrong all season

Shaynna Blaze said she thinks Deb has what it takes to become a successful Interior Designer - and we agree! We take a look back at some of her best work from this season: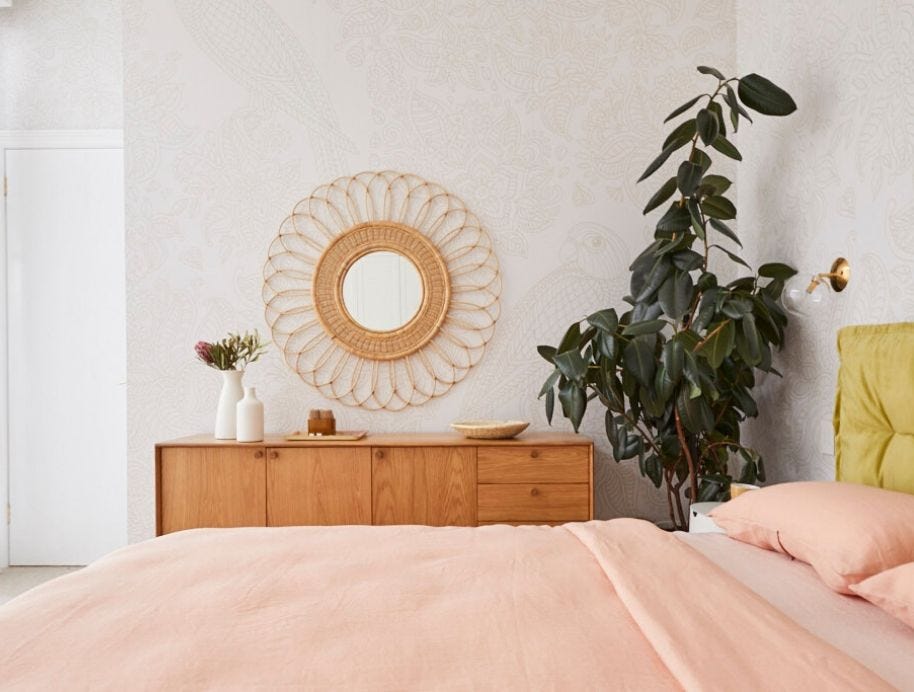 Deb and Andy's winning all star guest bedroom. This room Deb attempted to "not just create a look, but also a feeling." And she certainly did that it is a simple yet sophisticated guest bedroom space. Darren added that he thought Andy and Deb and Josh and Jenna were "a match made in heaven." Find this stunning rattan mirror and more online HERE



We all loved the featured artwork Deb used in the walk-in robe, which was printed directly onto a wall covering to be a statement in the space. We are blown away by the wardrobe Deb created with a stunning look and feel. Shop this pretty wallpaper and more HERE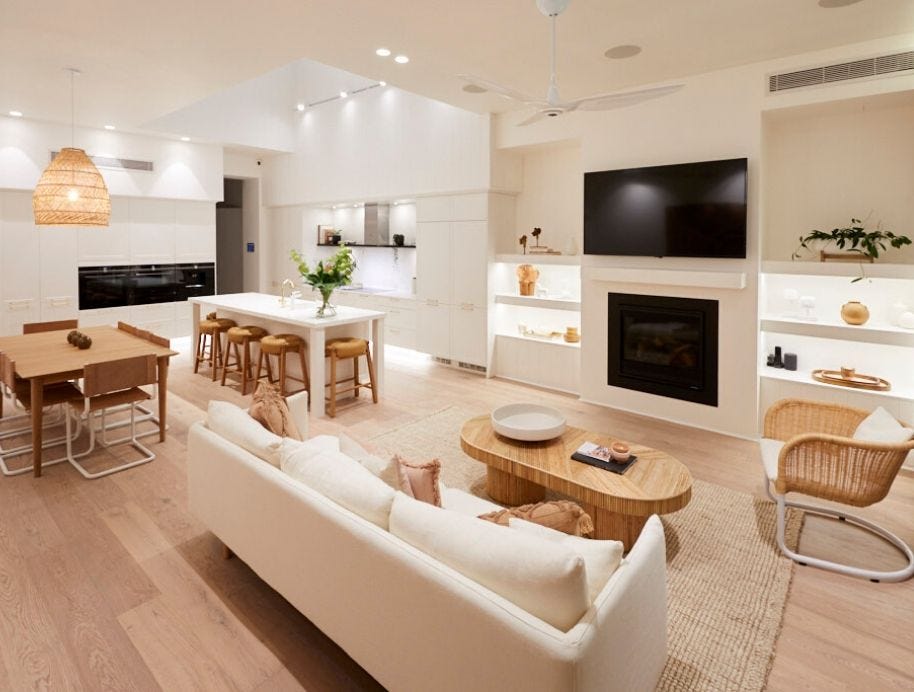 The kitchen showstopper! Deb softened their space by offsetting their white cabinetry with timber tones, gold handles and styling with baskets and earth-toned crockery. The addition of those rattan stools and the pillars at the ends of the island bench gave the space a homely look, making it feel comfortable, as well as stylish.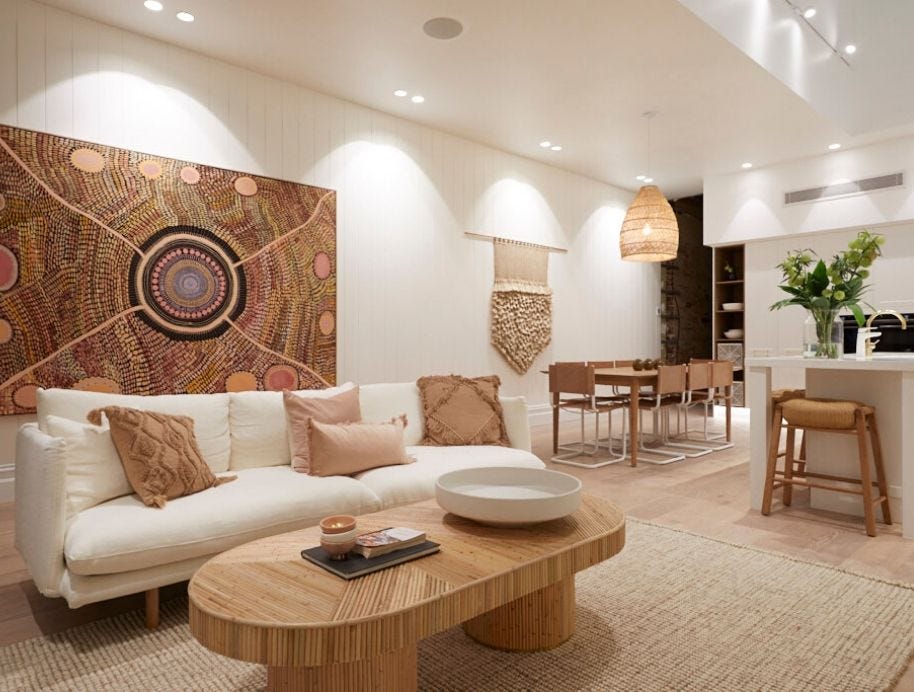 Deb styled their immaculate dining living space with a number of beautiful artworks and artifacts, as well as hanging a gorgeous piece of tapestry on the wall. It all contributed to create a wonderful sense of homeliness. Deb's choice to use more organic items, including that lovely cane pendant light, also added to the sense of calm. We absolutely ADORE it.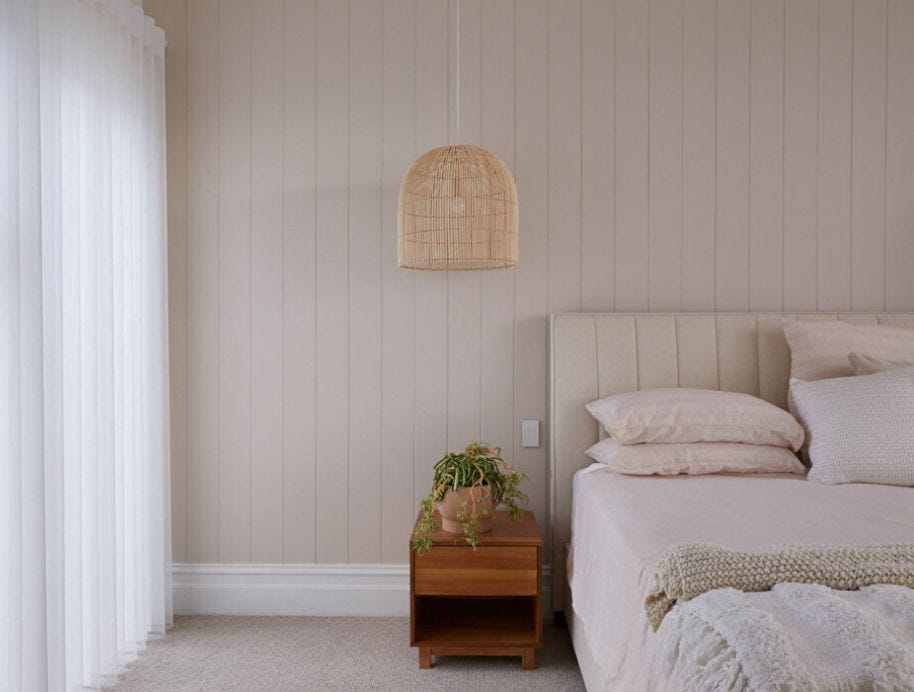 Deb created another beautiful, calming space in their studio room. Remember Shaynna - she cried tears of joy upon stepping inside! "This is stunning!" she said. "It's just so gentle." Deb chose a white/natural colour palette, opting to furnish with a cream bedhead, woven pendant lights and beautiful timber bedsides.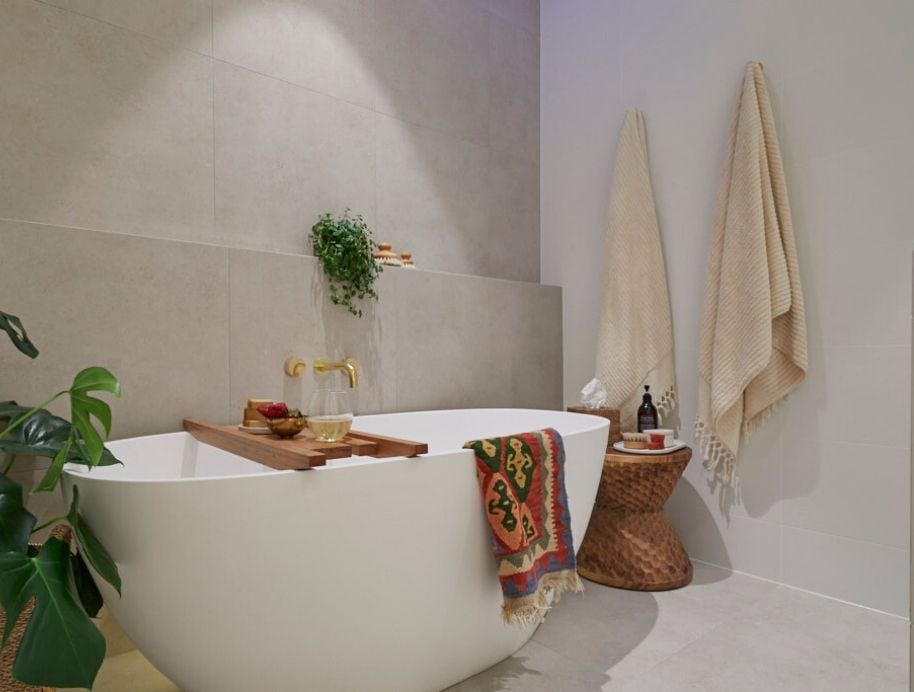 Andy and Deb's inviting main bathroom with the natural woods of the custom-made vanity, something Deb described as "made by love and by hand by a family member" - was the hero of the room. Deb's choice of wooden accents went perfectly with the gold fixtures and fittings, the natural wooden stool next to the stunning free-standing bath and the choice of Persian rugs and textured, patterned towels as accents.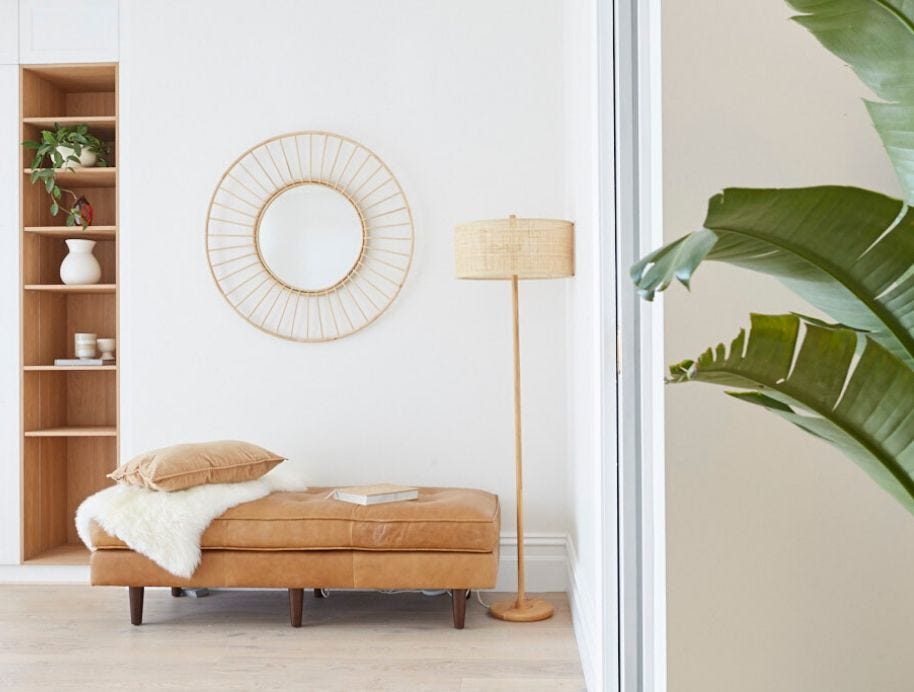 Deb turned the light and bright guest bedroom into a deluxe resort-style room and she has done it so beautifully. Deb added interest with brown tones in the cabinetry, a stylish floor light, rattan mirror and the taupe-coloured bench seat.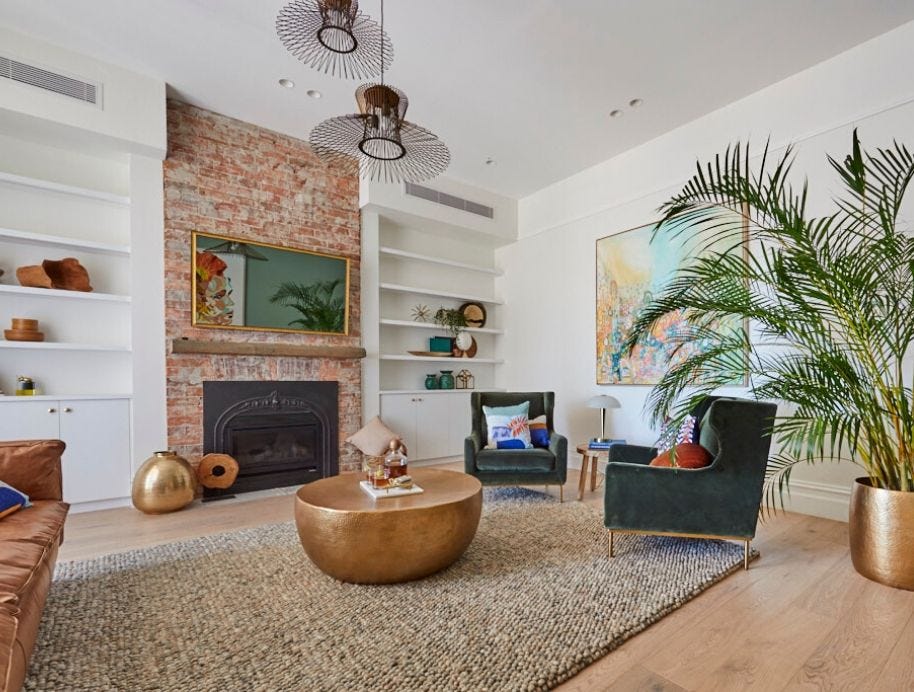 Deb created a light, bright "coastal luxe" vibe in their formal lounge room. The judges loved Deb's use of colour and that stunning artwork! The room cleverly featured exposed brickwork above the fireplace, white cabinetry, a brown leather couch and those two gorgeous green occasional chairs.

Shop Deb and Andy's style HERE

Deb takes us on a tour of her gorgeous real-life home

Everything you need to know about Deb and Andy HERE

Andy and Deb open up to Insider Style about their gorgeous blended family, and how they became foster parents to their two eldest children HERE

Turns not Andy and Deb are not the only ones in their family that have skills to pay the bills! Deb and Andy's four kids also have some serious talent. Watch the incredible video in celebration of their Indigenous heritage HERE