Deb opens up about all things style, The Block - and who she loves most from past seasons!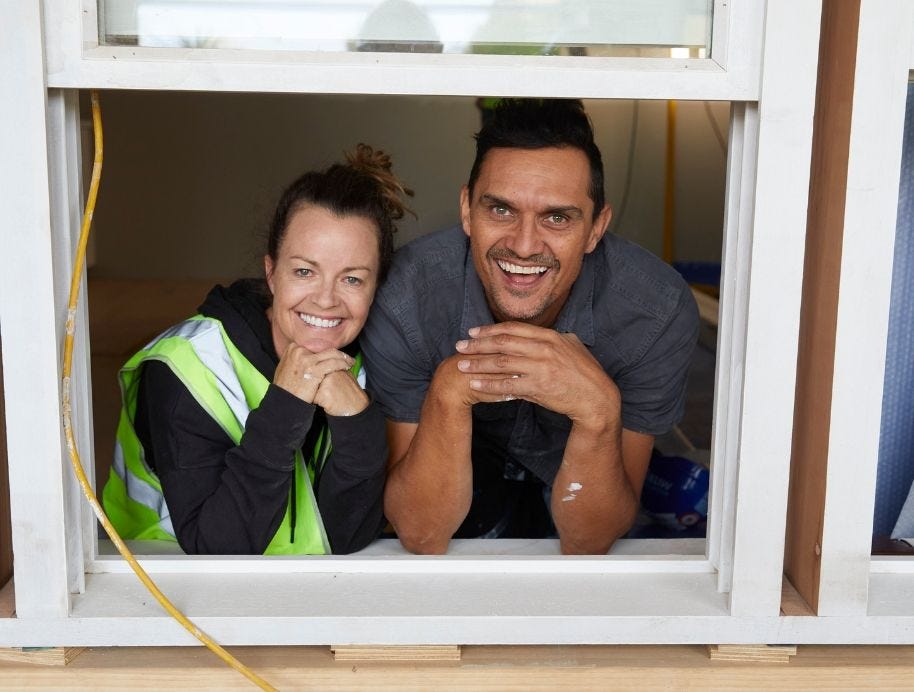 Week 2 on The Block and Deb and Andy are all smiles.

How would you describe your style?
The style I love is called 'California Casual' or 'Californian Cool' - it's not Scandi and has a more neutral, natural palette.  

Ooh, sounds lovely!
Think natural linens, rich caramel leathers, rattan and real timber - it's luxurious and very comfortable. We also love large rooms and open, light-filled spaces. If you can let natural light in anywhere, that's a great thing as you just can't replicate natural light.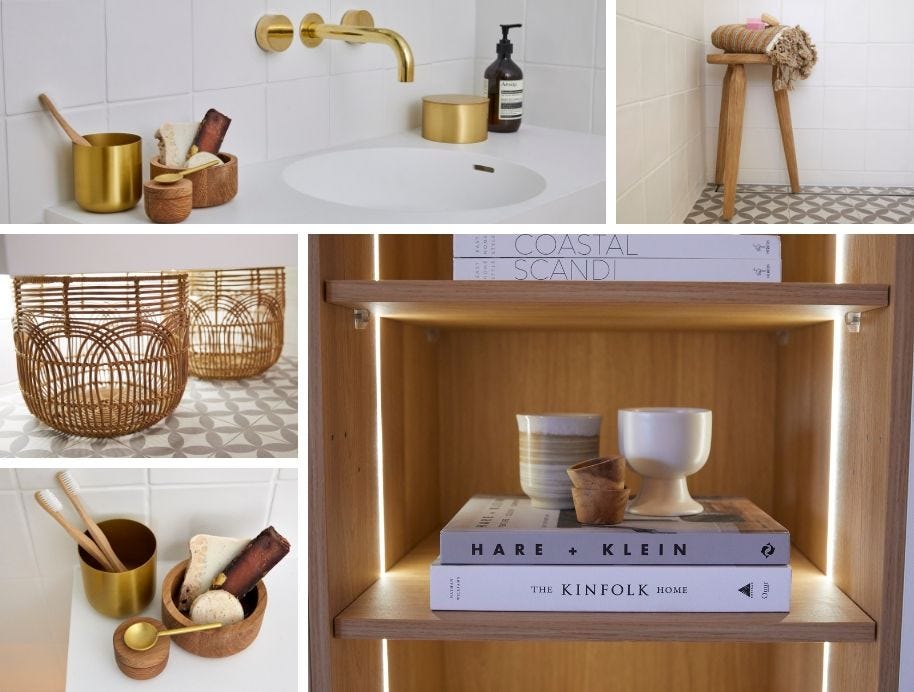 Two rooms revealed and we can definitely see Deb's style shining through.

What is your favourite household decorating trend?
Arches - beautiful chalky, white archways with clean lines. They're beautiful inside the home and also on the facade of buildings. The trend is filtering through to mirrors, bedheads and all manner of home decor items. I love how beautiful, curved details can soften a space, and add interest. 

Anything you're particularly loving at the moment?
I love beautiful Kilim rugs - they are a flat tapestry, woven rug, often handmade from wool, with incredible patterns and colours. 



Deb owns and runs a fashion and homewares store, The Shed Luxe with her sisters on the mid-north coast of NSW (Picture: Instagram @theshedluxe)

Have you got your eye on any goodies from The Block Shop?
I'm obsessed with the Nature's Glamour collection of wallpapers from The Block Shop.  It's Australian, designed and created by Amba Florette Interiors. There are so many amazing designs to choose from within that collection, but honestly, The Block Shop has such an incredible range of products it would be easy to choose something there. 

So, back to the show - was this your first time applying for The Block?
This is the first time Andy and I have applied. Some time ago I asked Andy if he would ever want to do The Block and it was a firm NO from him. This season I asked him again when I first spotted an advertisement for 2019 contestants - he said no. But later, he asked me if I still wanted to apply. I told him the applications had closed, he googled it and then said the applications were open for another 40 minutes! He said it like it was a good thing and we didn't have plenty of time to complete the application! 



Deb shopping at The Block Shop with the very special artwork 'Sun Goes Down' by Jonathan Gemmell.

That's optimistic!
We rushed our application and did a quick clip of us speaking to the camera - it was very real and raw as we didn't have much time to prepare. We sent it in with only minutes to spare before the applications closed!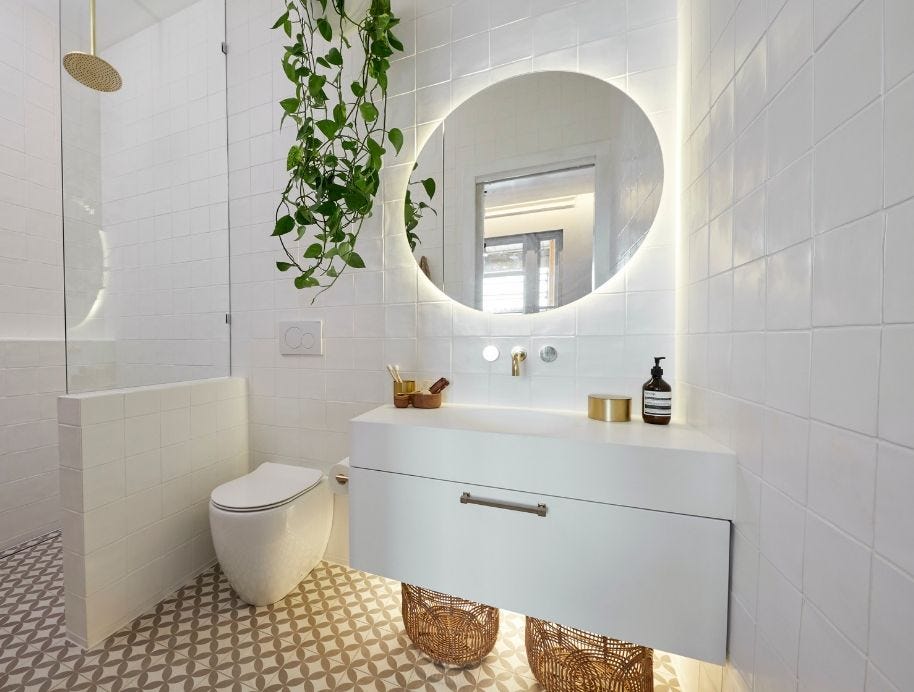 Deb and Andy's winning ensuite. In fact, Neale loved their room so much he said he wanted to "pick it up and put it in my home!"

Do you have a favourite past Block Couple?
Josh and Jenna are beautiful people and extremely talented - together they are an unstoppable force and very clever with design. 

Tell us Deb - what does a typical day look like for you?
I get up at around 5:30 am to walk the dog at the beach with Gregg, our eldest boy. Then it's home for a cuppa, breakfast and to get the kids off to school. Then I head off to work in my homewares shop The Shed Luxe. Andy is up at the same time and exercises every day. He is then in full swing, getting everything ready for the day. He thrives on taking care of us all and, in particular, loves feeding us! He is the most amazing person, father and husband. 


Family is everything to Deb and Andy.

Take a closer look at Deb and Andy's room's HERE


Did you like this blog? Subscribe to our newsletter to be the first to receive news from The Block! Subscribe now to receive $20 off your next order