Australian designed and created eco-friendly wallpaper. Inspired by local nature and a love affair for vintage with a hint of Africa.
English-born graphic designer (and creator of Amba Florette) Amanda Bennett has three great loves. The first two are nature's beauty expressed through trees, leaves and flowers - and anything and everything vintage. They both come in close second and third to her greatest love: her own beautiful creation and daughter, aptly name Ruby-Flower.
The name Amba Florette came to Amanda in a dream and after research she was amazed to discover that it was the term originally given to Amba stoned, vintage jewellery in the shape of flowers. 
It was then in Spring of 2015 that Amanda launched her first wallpaper collections in the beautiful Northern Rivers beachside town of Pottsville just 30 mins North of Byron Bay.
"I wanted to design a wallpaper range that reflected what I see, experience and love in my everyday life" says Amanda.
"I gathered leaves from my garden for the 'Nature's Love' collection, took inspiration from vintage designs for the 'Days of Old' and 'Contemporary Lines' collections and with my heritage being Antiguan and Jamaican, I also wanted to create bold patterns that were inspired by my ancestors - these can be seen in 'African Dreams'.
"My newest 'signature' collections; 'Nature's Glamour', 'Nature's Child' and 'Flight's of Fancy' are a fusion of everything that truly makes my heart sing.
"Being eco-friendly is also a huge part of who I am and as a great lover of the environment, it is super important that my wallpapers are also kind to our surroundings."
Amanda's favourite past-times are visiting Australian local National Parks in her retro caravan and visits to the botanical gardens. From her walks through nature, the imagery from the leaves and flowers that she collects can be seen through her designs.
Amba Florette also has a range of paper lampshades to complement the wallpaper, all of which are Australian made.
All Amba Florette wallpapers and lampshades are made with eco-friendly FSC certified paper that is free from PVC, formaldehyde and phthalates and printed using non-toxic water-based latex inks. All wallpapers are water-activated and removable.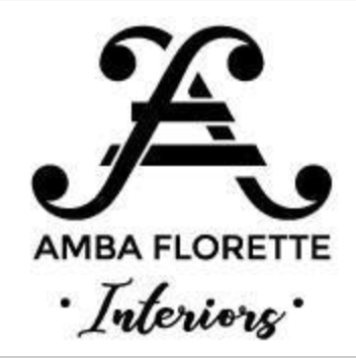 Filter
8 per page
12 per page
20 per page
36 per page
48 per page
Showing 20 of 67 products
Filter
8 per page
12 per page
20 per page
36 per page
48 per page
Showing 20 of 67 products
Filter
8 per page
12 per page
20 per page
36 per page
48 per page
Showing 20 of 67 products