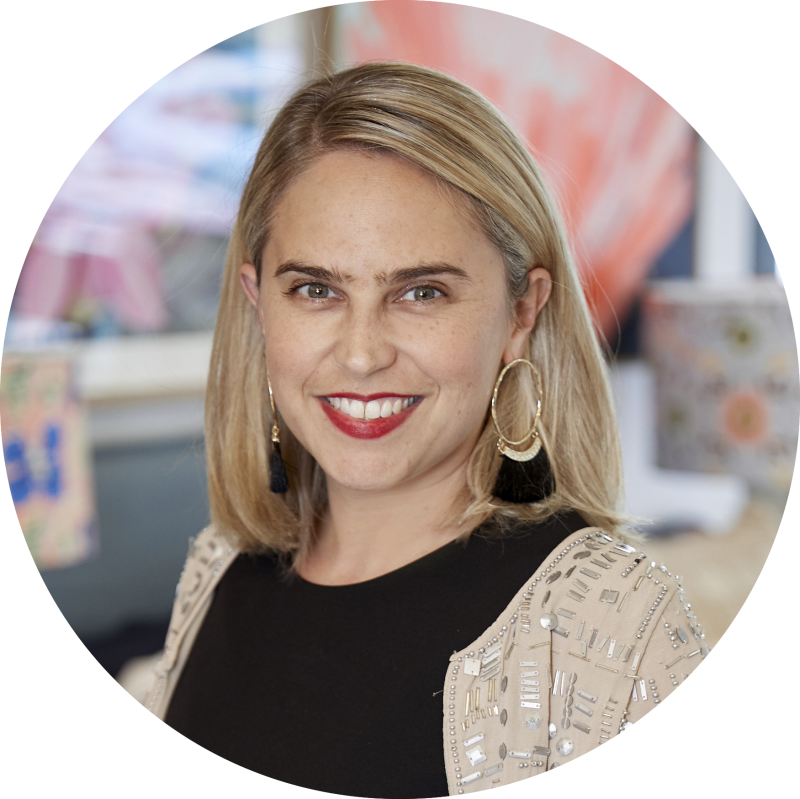 Clare Rigden, Editor, The Block Shop Insider Style Blog.

Look, I'm the first to admit that I was a bit perplexed about Sara and Hayden's decision to opt for apartment number three over one of those gorgeous penthouses. And yes, I'll admit I've been a bit iffy on some of their design choices. But seriously, can we all just talk for a minute about how harsh the judges have been the past three weeks on poor old Hayden and Sara?
There is no way that their ensuite bathroom, complete with brass bath, deluxe fixtures and that stunning marble herringbone tile, deserved to come last place.
Yep, I get that it may be polarising (not everyone is going to love the luxe-effect of that hero-piece bath), but if you walked inside that space in any other apartment you were having a snoop around with a view to buying, you'd be absolutely floored by the beauty of it all.
Because, flat-out, it's stunning. Like - $75,000 worth of stunning. Seriously, have you EVER seen a bathroom worth as much as that?
I tell you, if you had a nosey around mine - complete with Bunnings kit-vanity, basic bath, boring square white tile and that annoying patch of mould on the roof that I can't seem to get off without the risk of spraying Exit Mould directly into my eye - you'd REALLY know the meaning of "just not being blown away."
I get that the judges are there to do a job. And I get that they need to keep in mind whether or not the space will 'add value' come auction day. But can we all just remember here that design is a wholly subjective thing. And that what one person may absolutely loathe, another might absolutely fall in love with.
This is exactly what Sara told me when we chatted this week. Not only did she go into more detail about their decision to pick apartment three (they were told the penthouses would have a MUCH bigger reserve, so yeah - that makes more sense), she also walked me through the grand plan they have for their space. And it sounds divine.
So do I agree with the judges? No. Do I think their bathroom deserved to come last? No. Do I actually like their bathroom - yes. I can now see the vision, and I'm excited to see what they do in the weeks to come.
So judges - ease off Sara and Hayden. So it's not to your taste? So what. And viewers at home - don't write off the couple from NSW just yet. It's not game over for them, by any means. And just remember, like it or not, that bathroom is AMAZING. And, as Sara pointed out to me, all they really need is two buyers who love it as much as they do, and they're home and hosed come auction day.
they might just end up surprising us all with a stunning apartment - if they don't decide to walk.
Watch this space - I know I will be.
Did you like this blog? Subscribe to our newsletter to be the first to receive news from The Block! Subscribe now to receive $20 off your next order.