Choose the perfect mirror for your space
Mirror, mirror, on the wall – which one is the best of all? It's a good question. With hundreds of varieties to choose from, picking the right mirror for your space can be fraught with difficulties. To help narrow it down, we're highlighting the 10 biggest mirror trends for 2021. What are you waiting for? Get gazing!



Elyse Knowles pictured with a few different mirror styles including the round mirror that is literally EVERYWHERE right now.


The 10 biggest mirror trends for 2021


1. Arched mirrors
They started popping up on The Block two years ago, but the arched mirror trend is still going strong. This style is particularly great if you're attempting to add a bit of softness to an otherwise angular space. Got lots of sharp edges? Round them out by including a large, arched mirror somewhere prominent.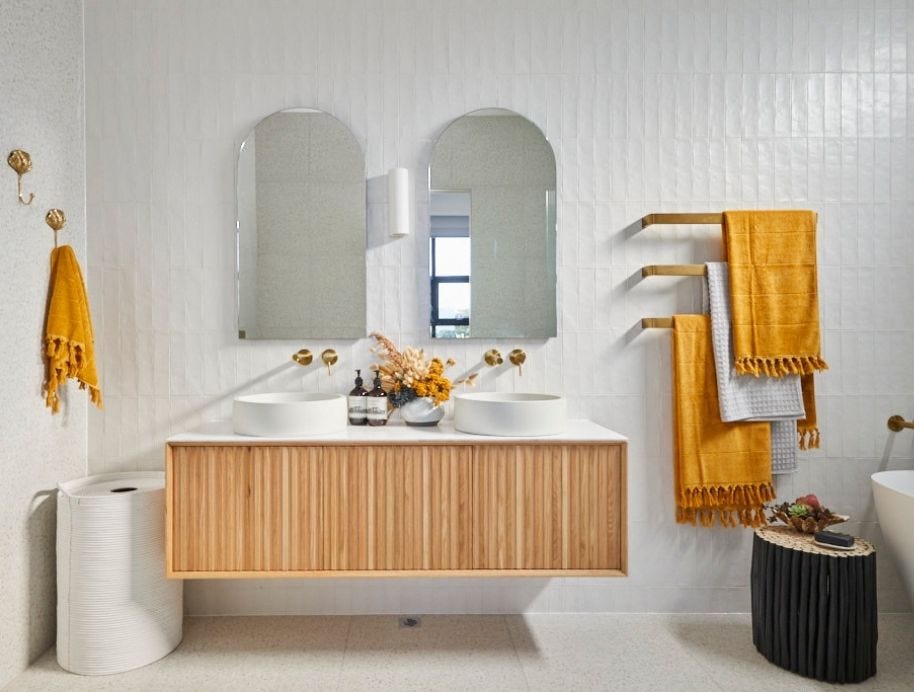 Luke & Jasmin utilised curves and arch mirrors throughout their stunning Block home.


2. Iron arched mirrors
Arched mirrors with iron edges – often assembled windowpane-style – are still very on-trend for 2021. Just keep in mind they can be a heavy addition to a room, and will likely become a focal point. Best to pair these with a more minimal decorative style.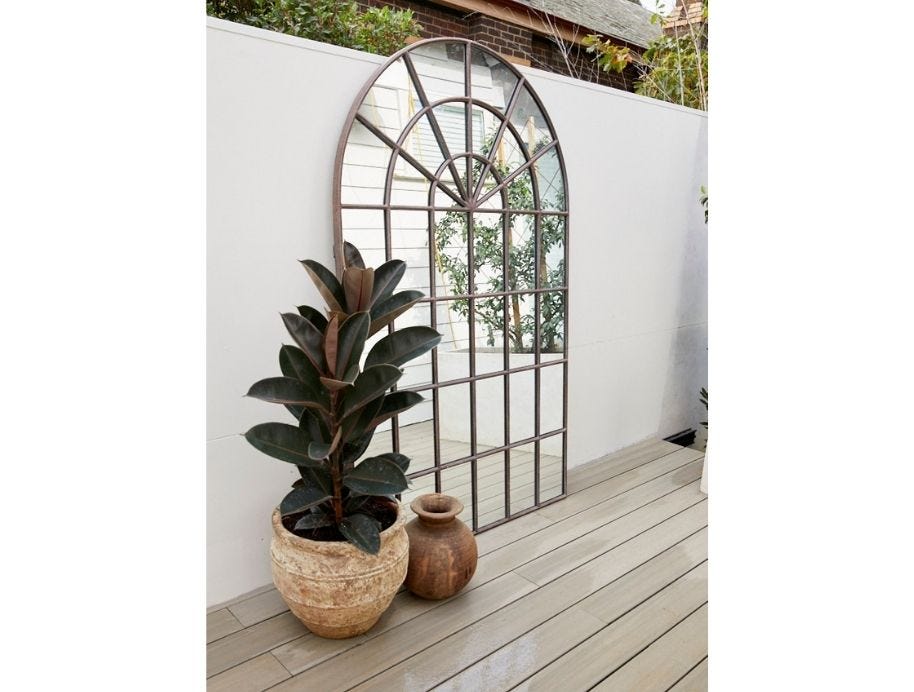 Harry and Tash utilised a rustic outdoor arched mirror spectacularly in their front garden.

3. Round mirrors
Round and oval-shaped mirrors are literally EVERYWHERE right now. So much so, it can be hard to find a rectangular one! Whether timber-edged for a Scandi look, or with an industrial metallic frame, you'll find just the right style to suit your space. Opt for an over-sized version to make a real statement.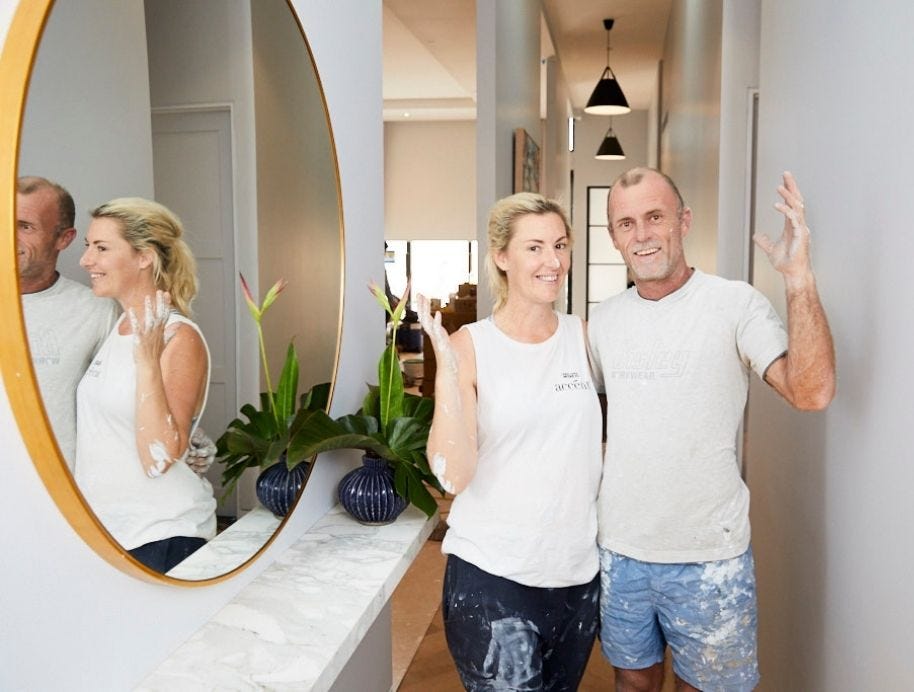 Norm and Jess selected an oversized round mirror in their hallway to make a bold statement.


4. Hanging mirrors
Hanging mirrors are still very on-trend this year. Usually adorning round or oval mirrors, this style uses leather straps or a decorative chain to hang them on the wall. They look particularly pretty in bedrooms, or used above vanities in bathrooms.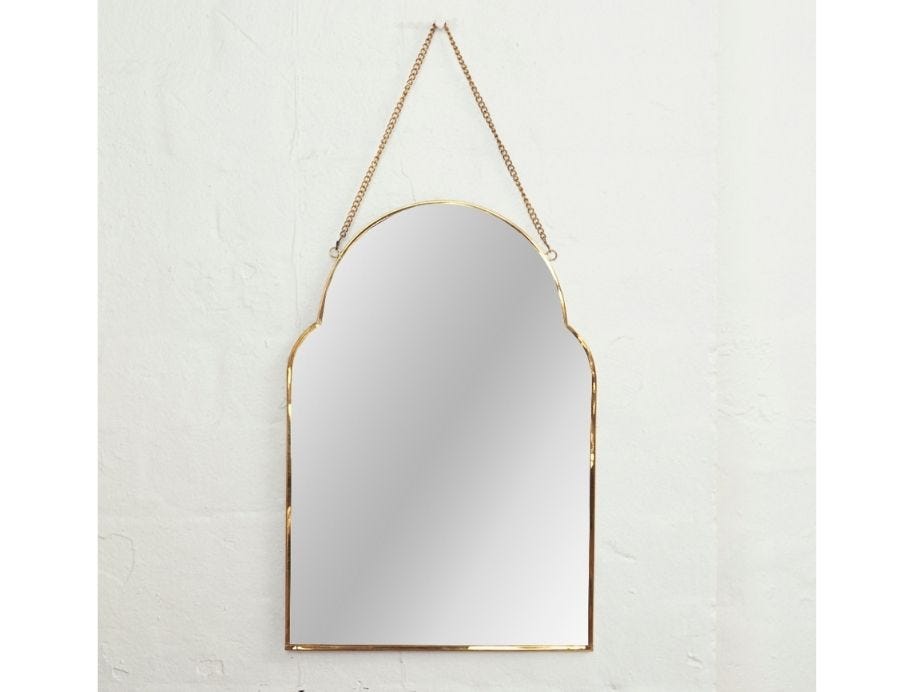 We love this hanging 'Audre brass mirror' perfect for a bedroom.

5. Oversized and free-standing mirrors
Massive oversized mirrors and freestanding mirrors never go out for style – they're so darn practical! Not only do they look great, they also have the added benefit of adding the illusion of space. Placed in Hallways, or in the corners of rooms, they make a small, poky space look far bigger than it actually is. Placed by your front door they also have the added advantage of allowing you to check your outfit stepping outside! Winning!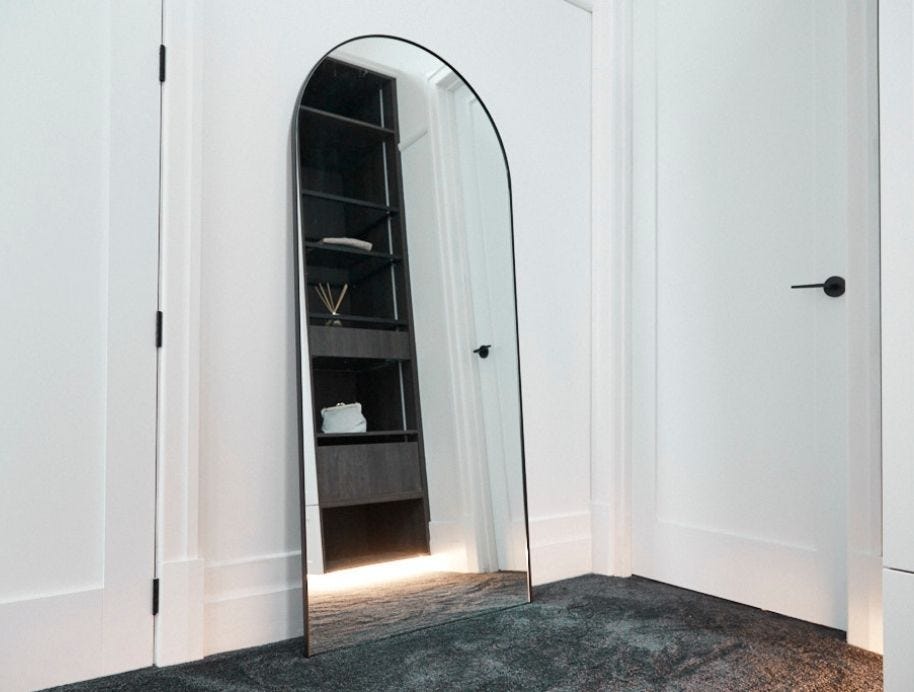 We love a massive free-standing mirror like this one utilised in Harry and Tash's Kinsman Master wardrobe.

6. Backlit mirrors
Backlit mirrors look particularly good in bathrooms. Not only do they add a dramatic focal point to the room, they also create a sense of glamour – especially when paired with an Art Deco aesthetic. They're also great for illuminating your face for make-up applications – and pimple popping!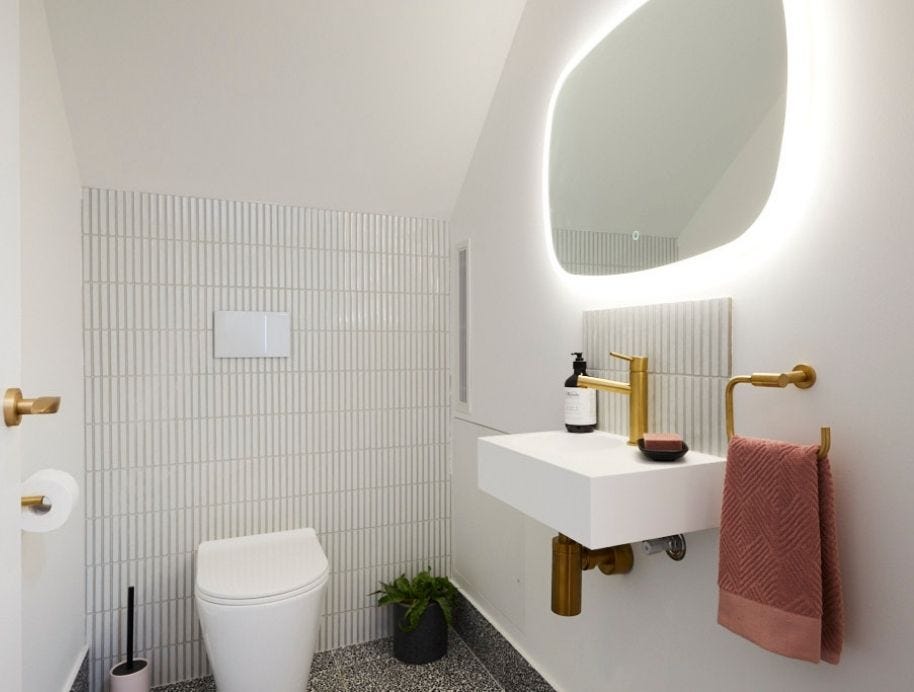 Illuminated mirrors are a bold addition to any modern bathroom.


7. Ornate framed mirrors
These went out of style for a while. But ornate, gilt and gold-framed mirrors are making a real comeback, thanks to the return of a more maximalist design aesthetic. Spaces with antiques or a selection of vintage finds lend themselves particularly well to the inclusion of an ornate mirror, especially in a 'Venetian' style.


8. Collaged mirrors
Got a large expanse of wall that needs prettying up? Try collaging together a series of mirrors. Simple mirrors placed in a grid formation look great and are a popular trick with interior stylists. Just be aware that you'll need a spirit level when hanging them all – one out-of-alignment mirror can ruin the whole effect.


9. Rattan and textured mirrors
Rattan furniture continues to be THE interior trend for 2021. So it stands to reason that mirrors have also started popping up with cane/rattan frames. This trend works particularly well with a coastal/70s-luxe aesthetic. So many to choose from online HERE!



Block fav's Jenna and Deb can't go passed this gorgeous rattan mirror.

10. Mid-century sunburst mirrors
These mirrors were super popular in the 1950s, but have had a renaissance in recent years, thanks to the return of the 'Palm Springs' and mid-century luxe looks. Need inspo? Check out Jimmy and Tam's Block-winning home. They absolutely nailed this look.


Find your perfect mirror HERE!