Welcome to Camalot - Here you will see all of Scott's Handy work, oh and Frankie too!
For the first time in the history of The Block host Scott Cam is set to take on renovating what is being dubbed as, Camalot, Scott's residence, he is sharing the role with his trusty mate, Frankie his beloved Kelpie.
With not only years of building experience but also years of Block experience we can't help but feel excited for what Scott will create.
Scott Spoke with Insider Style and The Block Shop to give us the lowdown.
"You're right. I say 'the biggest and best Block ever' most years because we base that on square meterage and size. But this year is, without a doubt, the biggest show anyone has done anywhere in the world." "Its huge! We had intersections and carparks and we had a shop selling coffee. And the village square was out the front of my place."
Camalot, as it will be know throughout the season, is "Scott's place" he renovates alongside the couples, not to be apart of the competition but rather to add another element of something "new" to Australia's most popular renovating show, which has had an amazing 17 seasons on Australian Television.
One thing we know for sure is someone has to be helping Scott Cam style Camalot, and we know who.... but we can't tell you.... yet!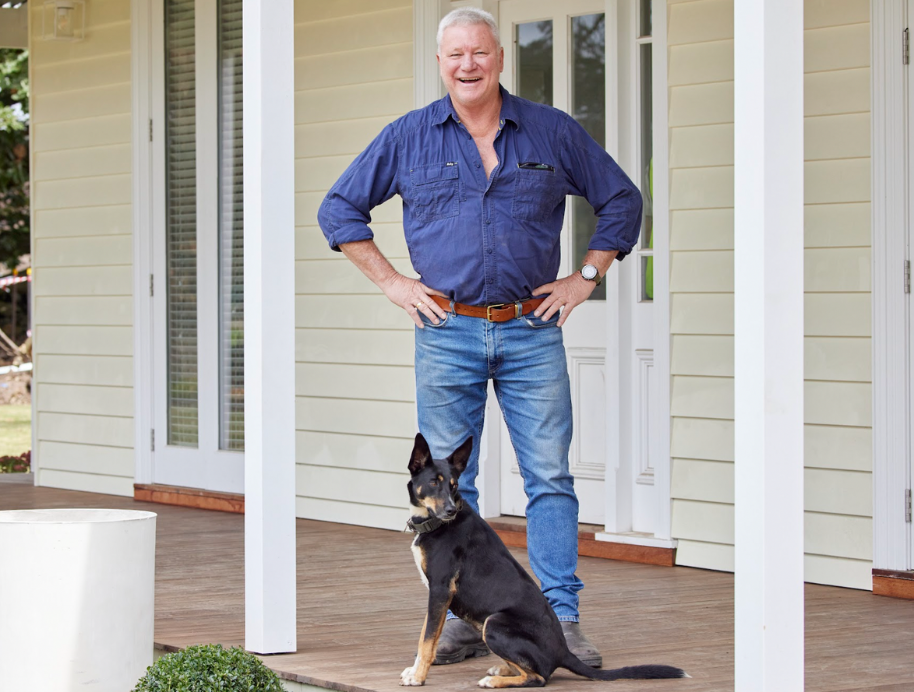 Scott and Frankie, pictured in front of "Camalot" which is the original homestead on the property, dating back to 1860's.
Keep this blog in your favourite's because believe me when I say, It's gonna get dirty and you do not want to miss it!!
Meet Frankie, the star of The Block 2022
When Scotty Cam arrived at The Block this year, he wasn't alone. Scotty bought with him his pride and joy, Frankie. "This was a perfect opportunity to introduce Frankie'. She's a ripper, she's very pretty and a beautiful dog."

The Cam Family rescued Scotty from the RSPCA and is a working dog on their cattle property. She's the third kelpie he's rescued from the same shelter.
Scotty has her well trained and she has no stage fright being in front of the camera. "She is a clever girl and we've trained her to switch between being a family pet, as well as a working farm dog, and now a reality television star.
Frankie can do everything from playing dead to manoeuvring ride-on mowers but want to know Scotty's favourite trick? "When I turn around, she jumps on my back, right up onto my shoulders."
Want to know more about Frankie? Well she has her own Instagram account! You can follow her here.