The pressure of a self-build is getting too much for our 'perfectionist' competitors from South Australia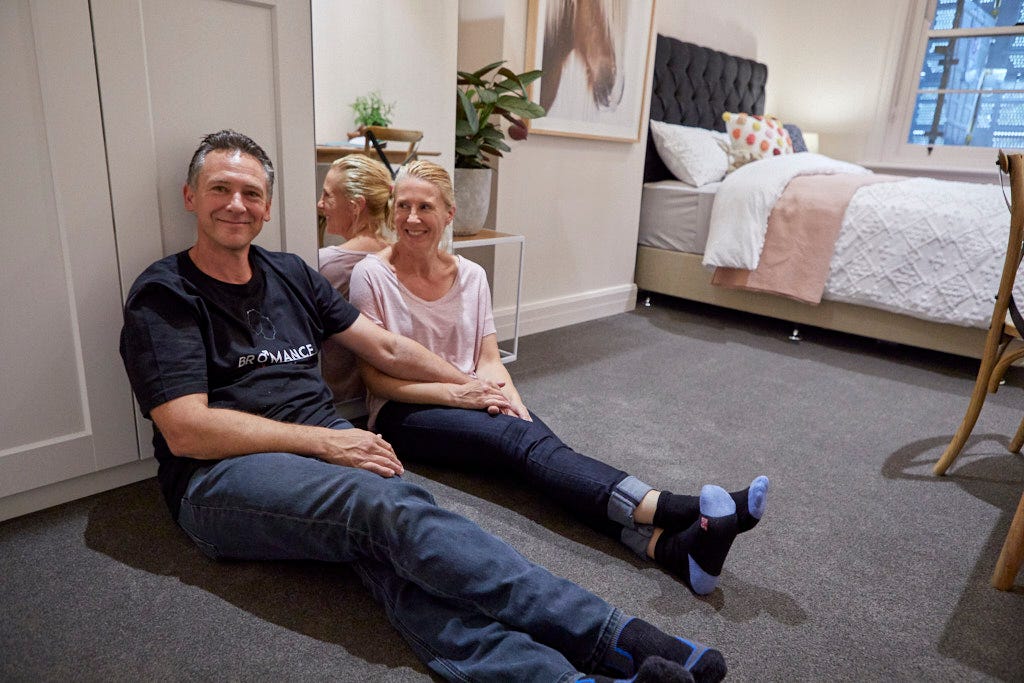 You'd have to admit, it's been one heck of a rollercoaster week for Kerrie and Spence, who went from the high of finishing second place thanks the 48 hour Challenge room, to struggling to complete their high-end Main Bathroom in time for reveal.
Do they have what it takes to actually finish The Block?
Their confidence has definitely taken a hit.
"I'm definitely not enjoying the process," Spence admitted during Sunday night's show. "It's out of my comfort zone and I don't want to do this anymore.
"This is not normal - I like to take time and do things properly."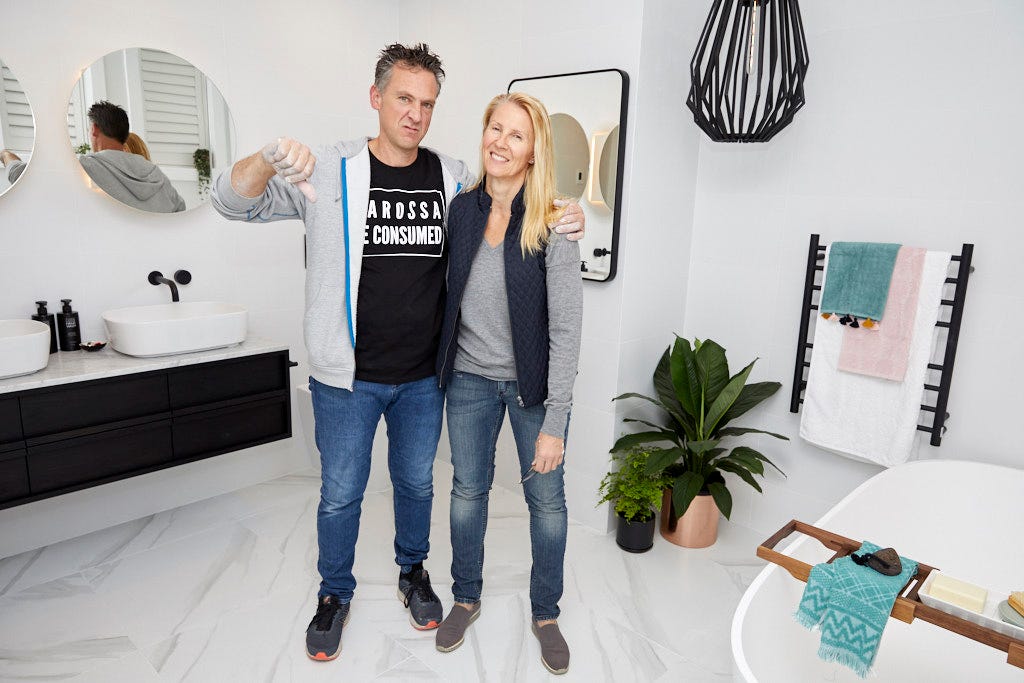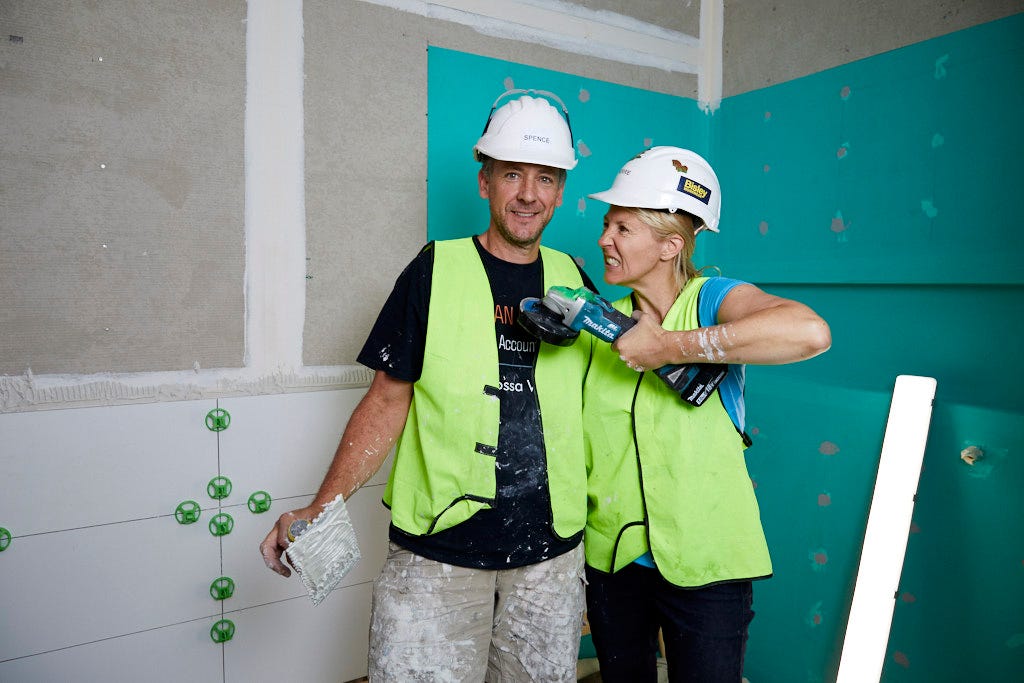 Kerrie admits she has been concerned about her husband and his decision not to hire a builder and do everything himself. She says he may have bitten off more than he can chew - and it's breaking her heart to see him struggle.
"I don't enjoy it when Spence doesn't enjoy it, because you want to support your partner," she explains. "You don't want him to feel like that - you don't want him to hate it."
For the time being, at least, it looks like Spence has decided to soldier on. And Kerry couldn't be happier.
"I was worried that if [Spence] made that decision to leave he would regret it," she explains. "That he'd kick himself later and say, 'I could have done that.'"
"I am very proud of my husband. Very, very proud."
And we are too - good on you, Spence. Now, for heaven's sake - go off and hire a builder to give you a hand!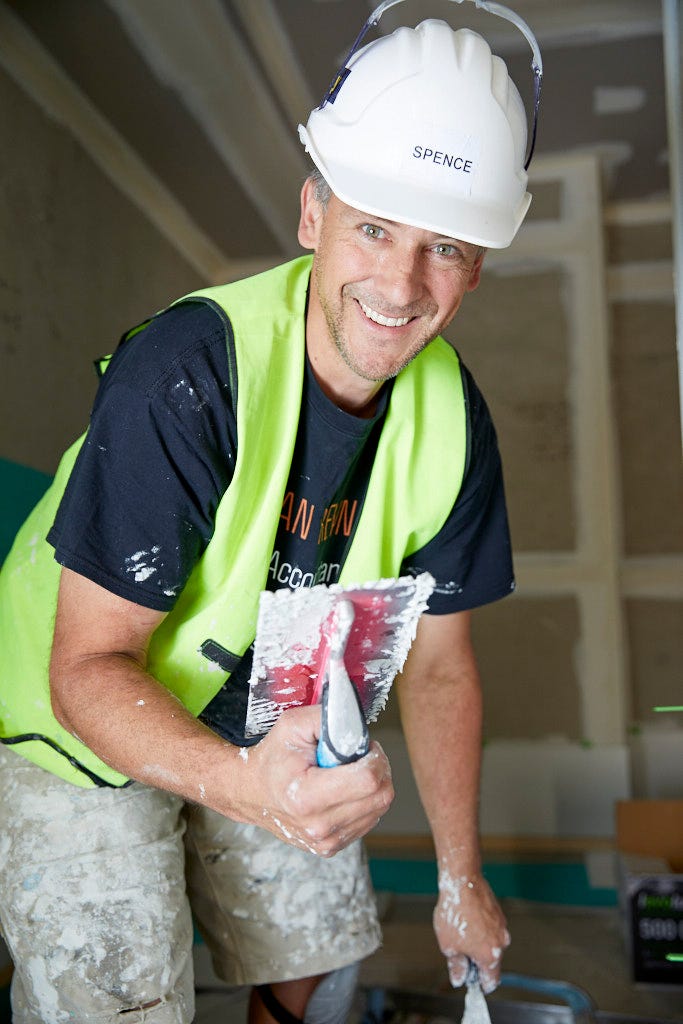 Did you like this blog? Subscribe to our newsletter to be the first to receive news from The Block! Subscribe now to receive $20 off your next order.