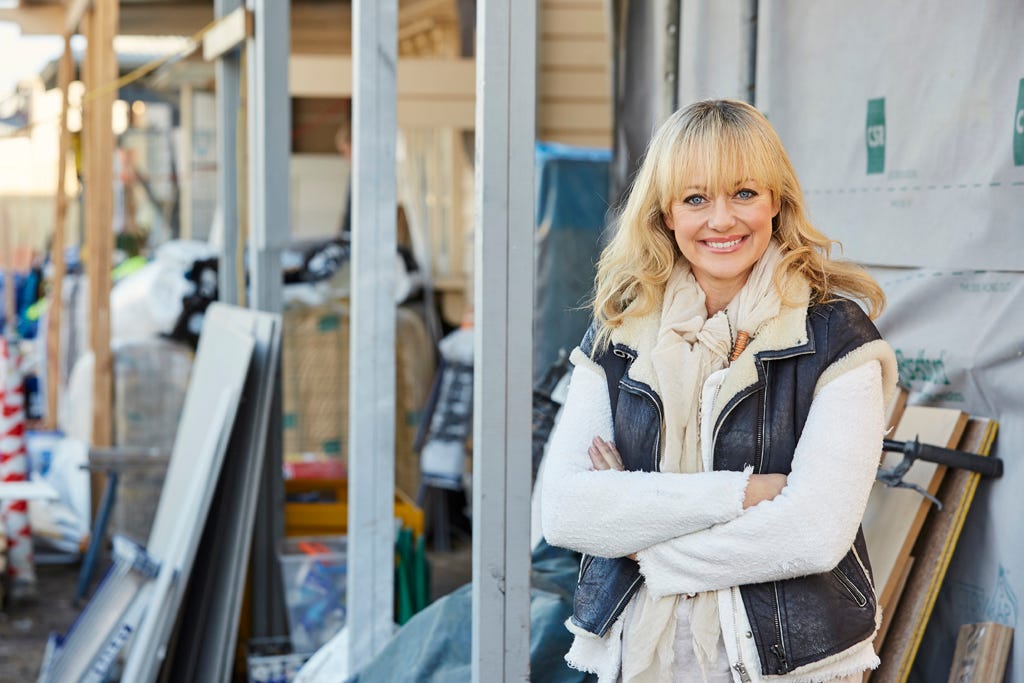 What Ronnie and Georgia are going through with their neighbours is not uncommon. In fact, backyard scuffles are playing out across Australia as we speak.
The tensions between Ronnie and Georgia and their 'South Side Six' neighbours continue to simmer this week, as we go full-tilt into Outdoor Week. Now, in order to crane their pool into position, the couple from WA have been forced to shell out a whopping $7,500 to both House One (Jason & Sarah) and House Two (Hannah & Clint) PLUS an extra $1000 an hour for every hour they go overtime.
You could say they've been dealt a raw deal.
But, as Shelley points out, their predicament is hardly surprising. And, in the real world, it's a situation that is all too relatable.
"I think this series is a lot more relative to the general population of Australia," Shelley explains.
"We all have a neighbour on each side. We are all going to need to replace a fence, or do an extension, put in for a DA (Development Application), or crane a pool over somebody else's house at some stage in our life."
And in the real world, your neighbours would very likely ask for compensation if they were inconvenienced in the way that Houses One and Two are likely to be.
Dan Reilly, who has competed twice on The Block, says you can't underestimate just how tough it was to coordinate all the comings and goings of Backyard Week. He says he's not surprised that Ronnie and Georgia have hit this stumbling block, admitting he half expected the problems, because of their position in the row of houses.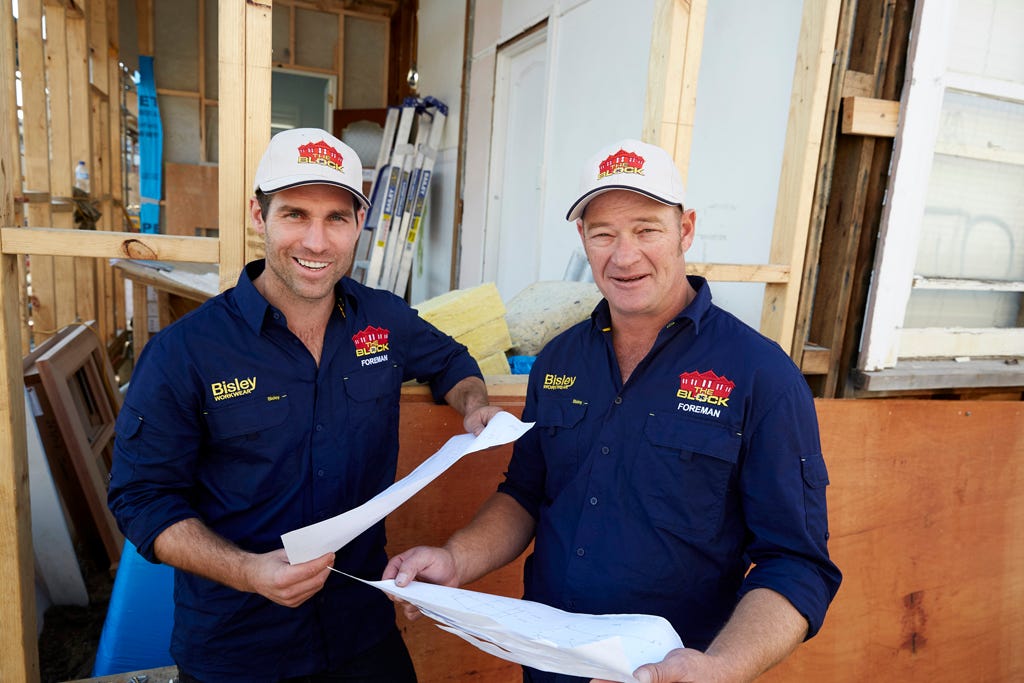 "Landscaping week - we have never had a week like that, ever," He says. "Keith and I, we were overseeing hundreds of people.
"I think we had eight scissor lifts out the back, two cranes, and maybe 150 tradies in the backyards. It was so manic, the first three days of backyard week."
He says he and Keith tried, as best they could, to stay out of the drama. But it was inevitable they would be drawn in eventually.
"We didn't want to be involved in the politics, but we kind of had to because it is our obligation to get that pool in," Dan explains. "So we were stuck in the middle."
And it wasn't fun.
Shelley, herself, says she's experienced first hand how issues can arise when there's miscommunication between neighbours. 
"I know from experience that it if there's bad blood, you have got to get rid of that really quickly."
But is it too late for Hannah and Clint, Jason and Sarah and Ronnie and Georgia to clear the air? Things are certainly not looking good.
Did you like this blog? Subscribe to our newsletter to be the first to receive news from The Block! Subscribe now to receive $20 off your next order.