Looking for lighting inspiration? Here are the latest lighting trends brightening homes in 2022.
The right lighting can boost your mood, add a design statement to your room and make a world of difference to both the look and feel of your home. Here are some of our favourite trends for 2022.
Marble
Marble remains big this year as the deco/luxe aesthetic continues. Whether it's used in the base, as part of a pendant, or as an accent, marble is a great way to tie your room together – especially if you've used it as a surface elsewhere in the room. Marble works well when tied with velvet lounges for that extra opulent feel.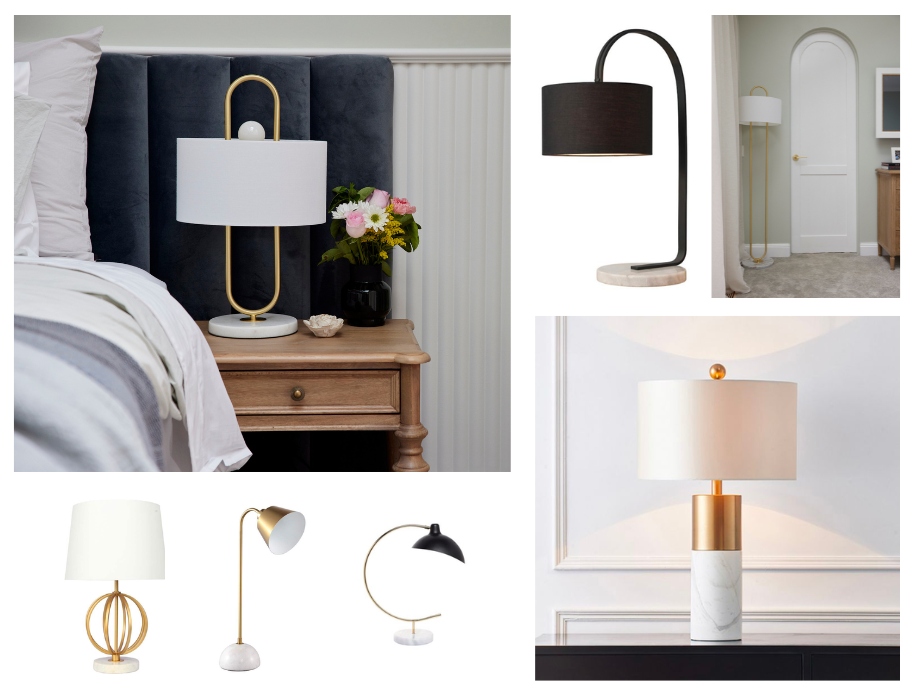 Marble lighting is so timeless we have so many beautiful pieces at The Block Shop.
Organic
Natural textures remain a big design trend in 2022, especially in coastal areas aiming for a more 'relaxed,' beachy interior. Rattan and raffia remain the material of choice, but woven basket-style shades are also popular, and look great when paired with a simple, white interior and used with other baskets in the room.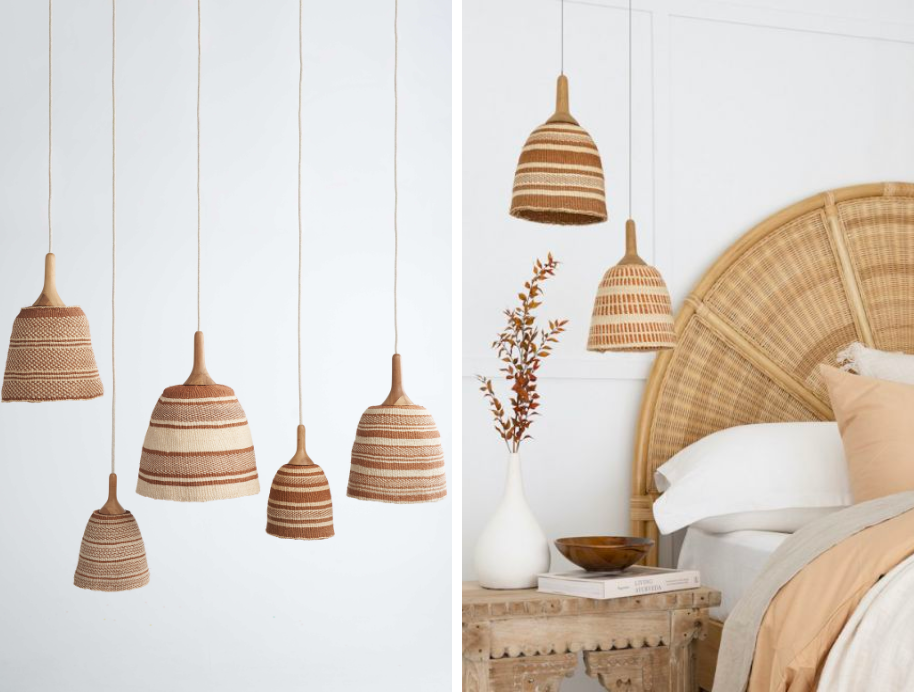 These handwoven pendants from Her Hands are absolute joy in a light fitting.
Lighting as art
Looking to make a statement? Large architectural statement lights – especially chandelier styles – may be just what you're looking for. If you're working with a new build, or adding an ultra-modern extension, think about chatting to your architect to see what they have in mind – good statement lighting can often be the missing piece of the puzzle when it comes to fitting out your new space.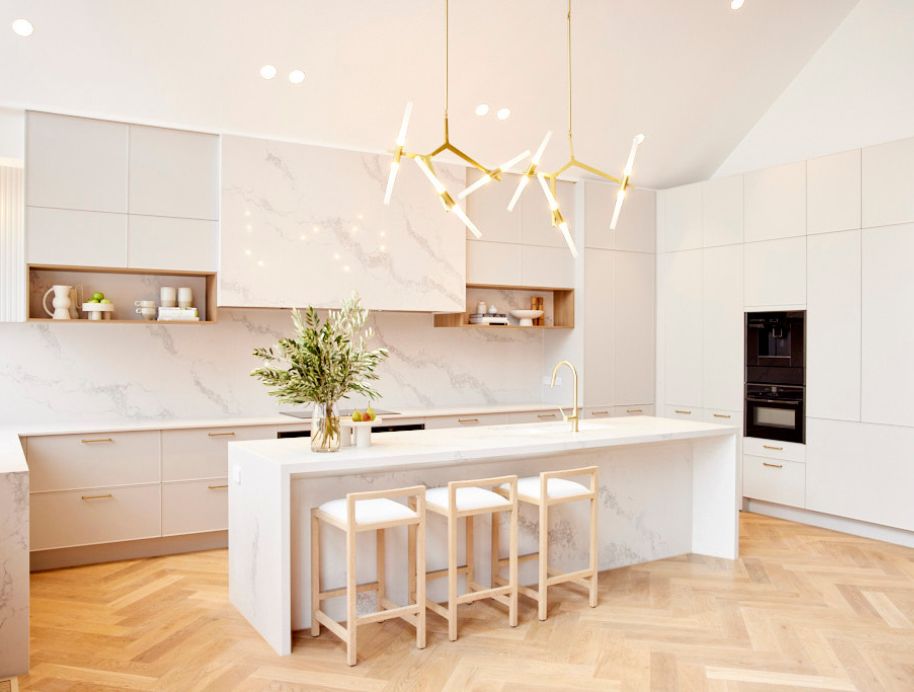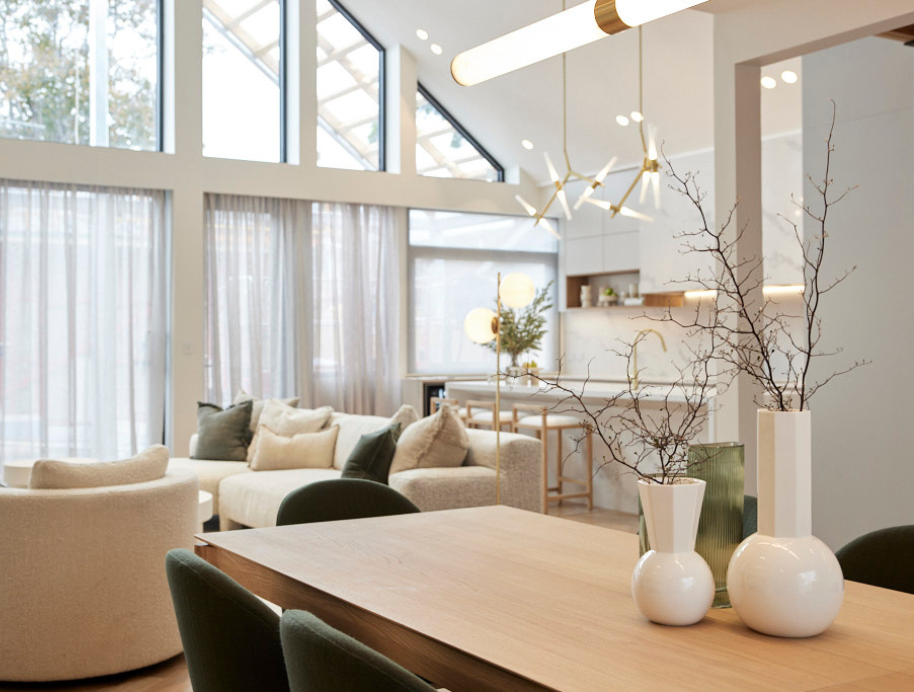 It's a good problem to have when you actually cannot decide which image you love more!! Ronnie and Georgia as always absolute perfection.
Bubbles and bulbs
The sixties saw them big and bold, hanging as pendants in formal lounges. The nineties saw them used in period renovations. Now circular lighting is having its moment again, except this time it's altogether more subtle. Grouped together, used as singular sconces, or as dainty side-table lights, they're a great, versatile lighting option.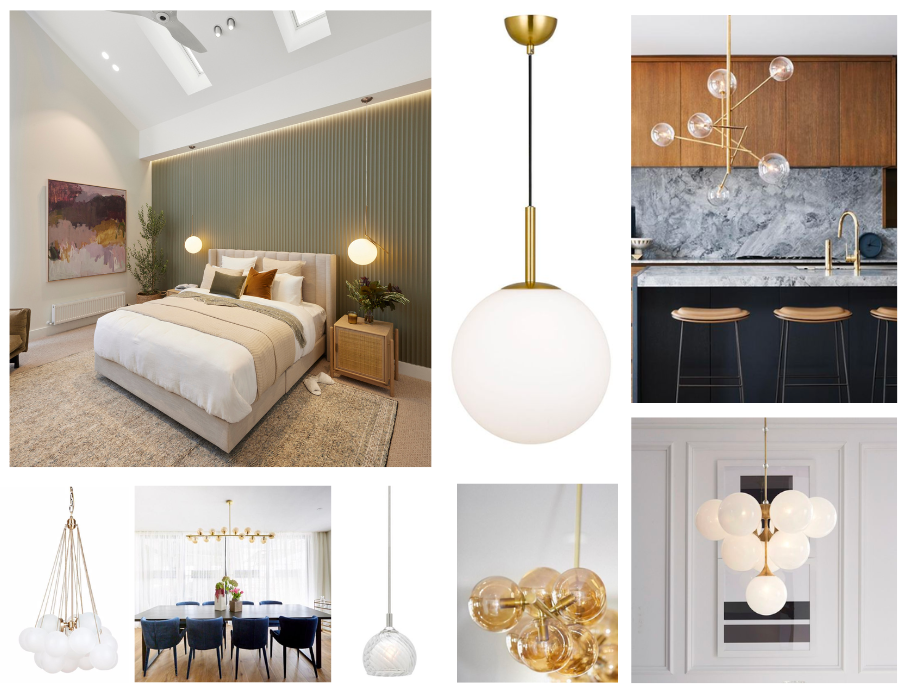 We don't like to play favourite's here... but let's just say we had to set up an entire page for this trend. Shop the look here.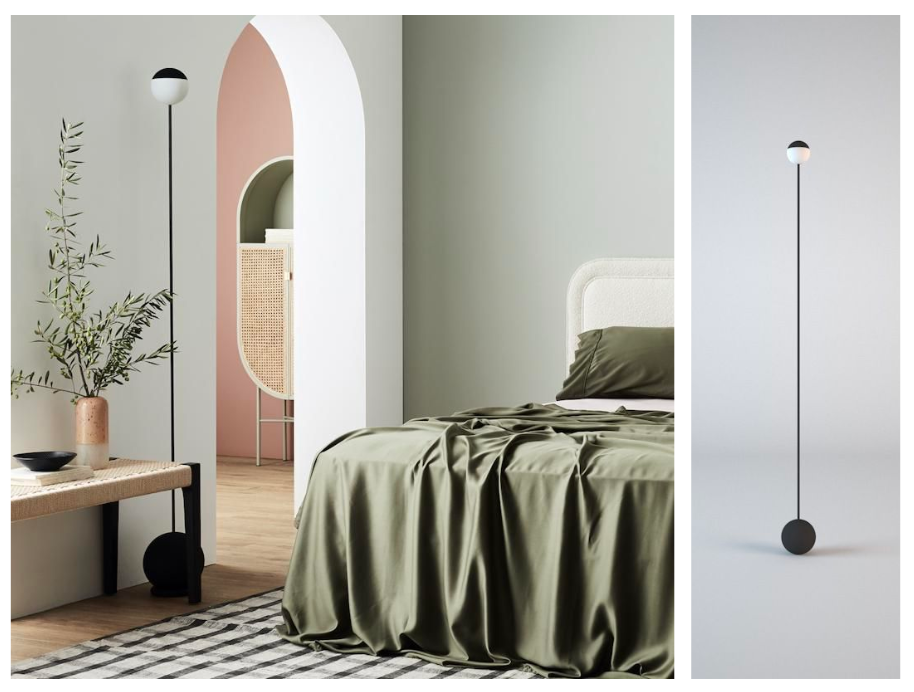 Made By Pen, is an Australian design studio that creates authentic, innovative and architecturally inspired products. 'Sway' is a completely cordless floor lamp and we LOVE it!
Metallic
Brushed copper remains a big presence in our homes, with metallic accents still a big trend. Metallic floor lights are a particularly good way to make a statement and work well in warehouse-style interiors. Used in lamp bases, metallics are also a great way to tie a formal, elegant space together, lending a sense of luxe to the room.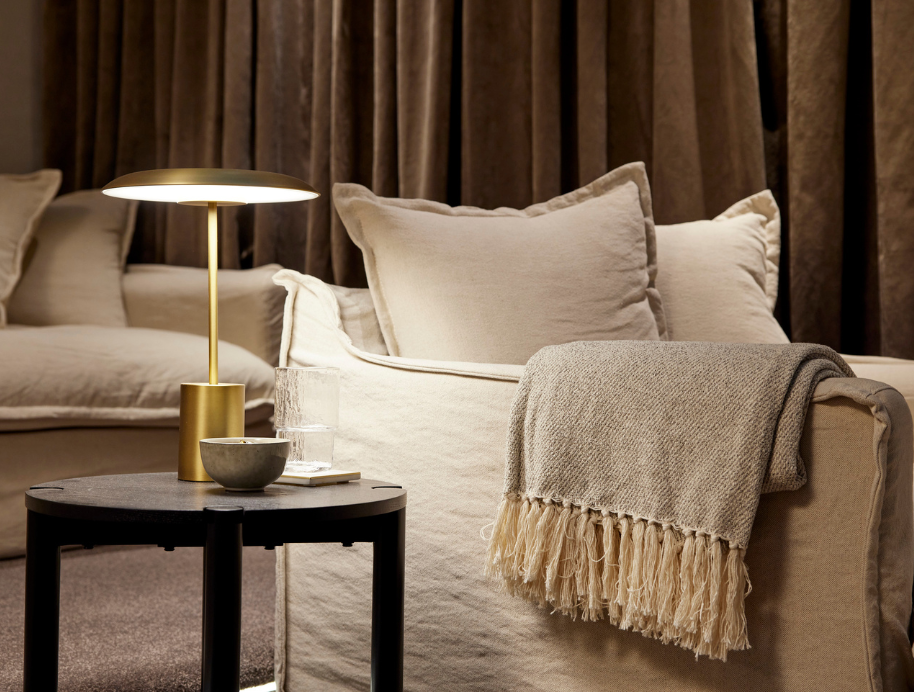 If there ever was a perfect theatre room light, this is it! The warm metallic, the linen couch, yes please!! shop more Metallic goodness here
Alabaster detail
This natural stone material is popping up a lot at the moment. First used extensively during the turn of last century, it's become popular again, adding a soft, translucent glow to rooms. Alabaster lights are particularly lovely when used as an accent in bedrooms or hallways, adding a soft, romantic glow to those spaces.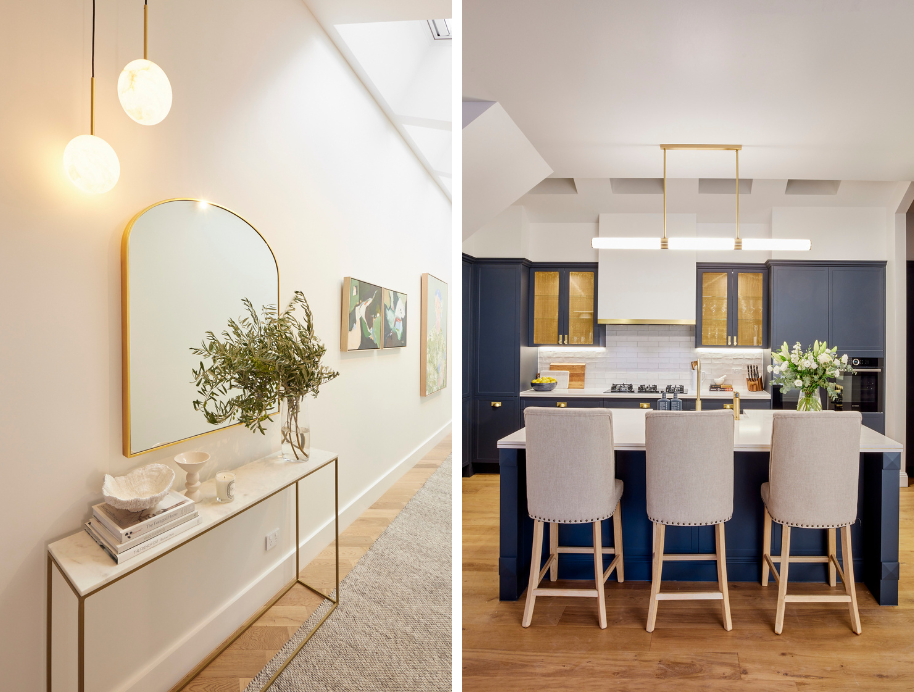 The Blockheads from 2021 were ahead of the game with Alabaster lighting featured throughout.
Glass bases
Glass bases remain a big presence in our homes this year. They're a great, neutral way to tie a room together, adding a sense of luxury without being too much of a statement. Glass bases for table lights work particularly well when used in luxurious, coastal-style spaces, tying in with natural, textured accents.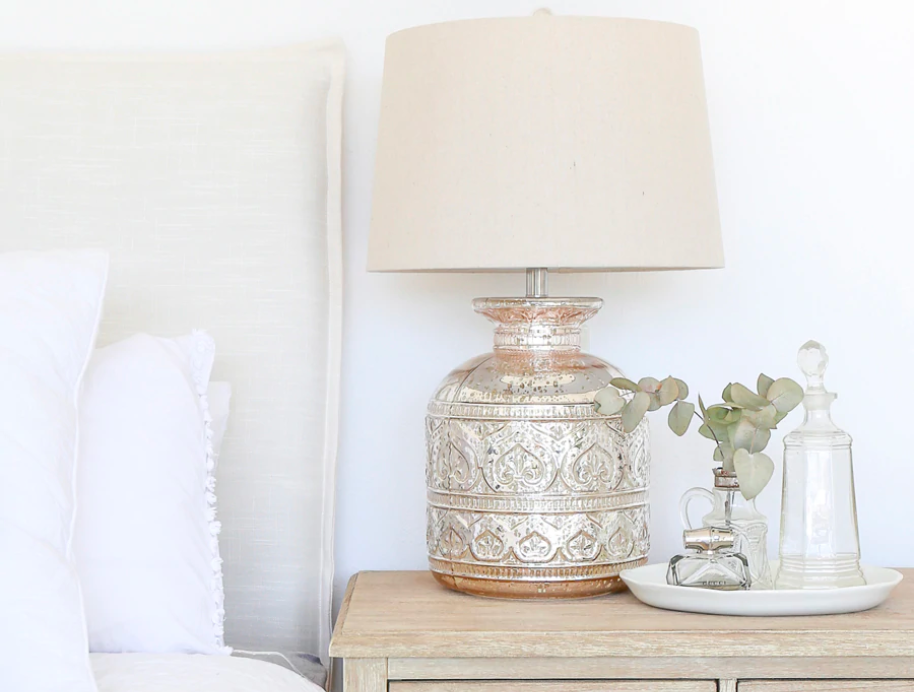 This Black Mango Glass Lamp is a simply stunning piece, it's the simple things that make the biggest impact.
Pretty patterns
Dainty, patterned bases and shades are back! When used with a plain, white interior they provide a gorgeous pop of colour and a focal point for a room or side table. Feeling adventurous? Pair them with clashing prints and textures in your soft furnishings for that "maximalism" look.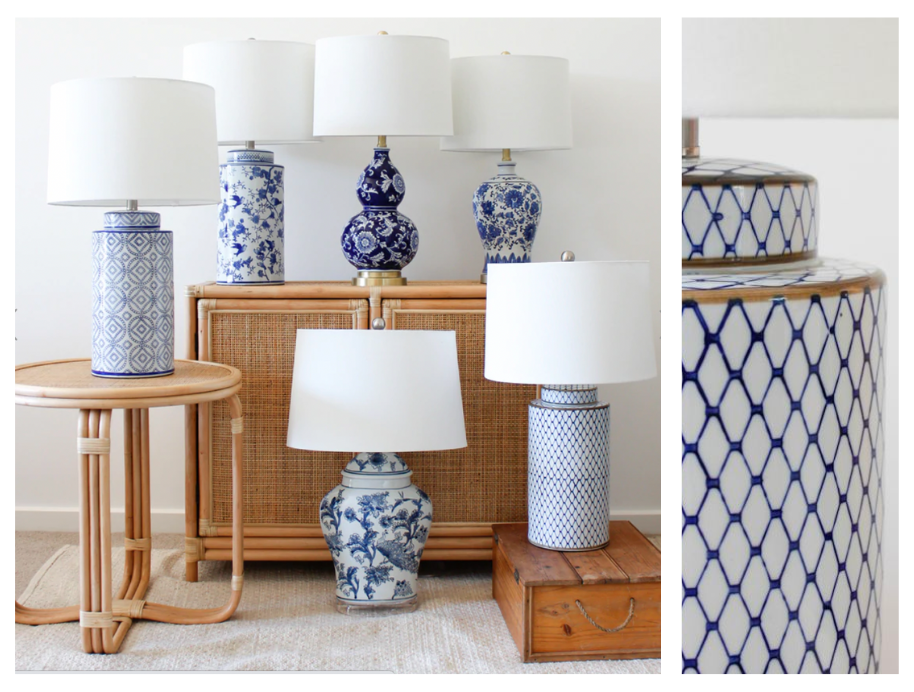 With Hamptons still being very popular these lights are very much on trend for 2022.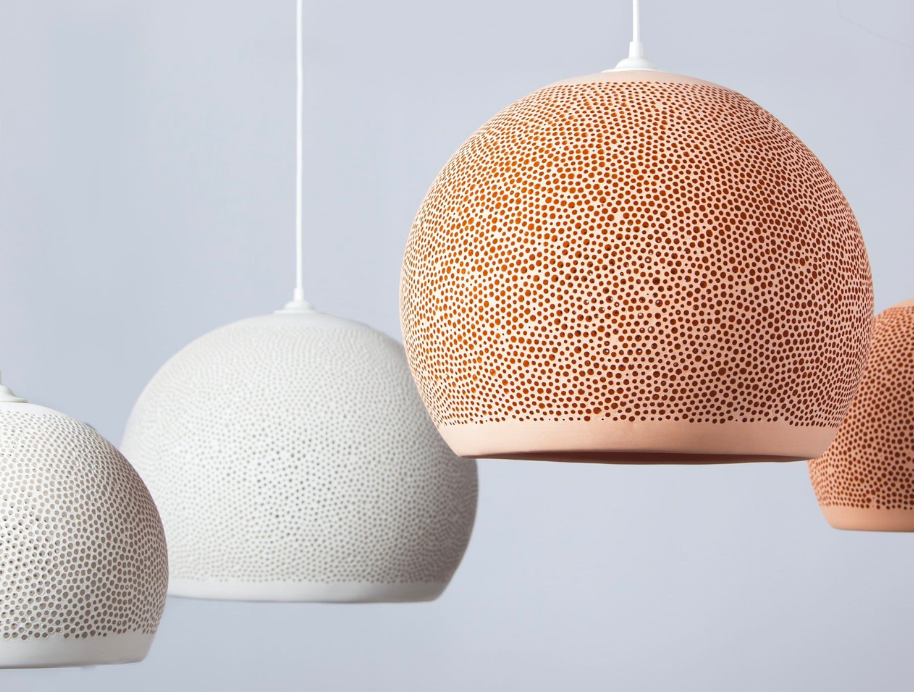 From the minute I heard 'lighting trends', these Klaylife Pendants were on the top of my list, they are absolutely amazing.
Like this blog? Love a freebie? Sign up to our newsletter for all the latest trends and discount codes!