We get to know the Victorian contestants


Harry, 57, & Tash, 32
Harry and Tash are The Block's first-ever father and daughter renovation duo. Will it prove to be an unbeatable combination? Or will it have them both calling for mum's help?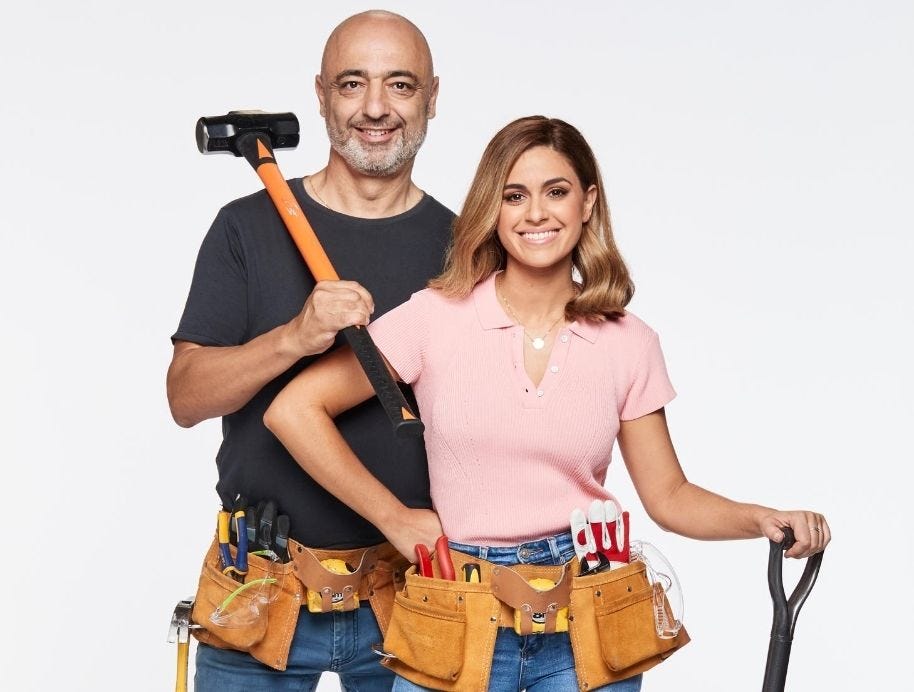 Harry and Tash The Block's first-ever father and daughter renovation duo.
Experience Level
Harry has renovation experience but he wouldn't call himself an expert. He has renovated a bungalow as well as the family home. As for Tash, she loves a project and a good spreadsheet, but those things alone don't build a house. "We renovated a smaller Californian bungalow, the front and a back extension, but that was about thirty years ago," Harry says. "The second house that I live in now, we finished six years ago, put on a second storey, and I thought that came up really well."
Harry, 57
Harry was born in Cyprus and migrated to Australia at the age of four. He wears his nationality with pride and his extended family
come from far and wide for his traditional gyros on the spit. He lives with his wife Andrea (Tash's mum) in the suburb next to Brighton. Harry hopes to have a home turf advantage as he knows the area and what the locals like. Harry has worked in IT for 38 years and loves collaborating to make large teams succeed. "When I started with the IT company I work for there were 93,000 of us working there. Now there are only 28,000, but I know how to work as a large team," he says. "I'm in the corporate area now, looking after big clients." Harry is a true family man. His family say Harry is the kind of dad that would do anything for his family. While he doesn't play favourites, he has a special bond with Tash, his firstborn. He knows that doing The Block with someone other than his spouse will be challenging, and he is going to miss Andrea, even though she is just down the road in the next suburb. "I used to travel for work for two, three weeks at a time, but this is the longest time we will ever be apart," he says. "It's going to be quite a challenge for her as well. Maybe she will walk by to check on me."
Tash, 32
Tash lives with her partner Brad in the inner Melbourne suburb of Richmond and works on social media and production management at a PR agency. Although she hasn't had any experience on the tools, she won't be letting that get in her way. "With production management, there are so many skills that I think will be great on The Block. I am used to working with tight deadlines and ensuring the job gets done," she says. Tash describes herself as a very sensitive person and it appears that she is a chip off the old block, saying: "Dad and I are very similar in our nature. A lot of what you see with me, I get it from my Dad." Tash is comfortable living with Harry as she only moved out of the family home three years ago.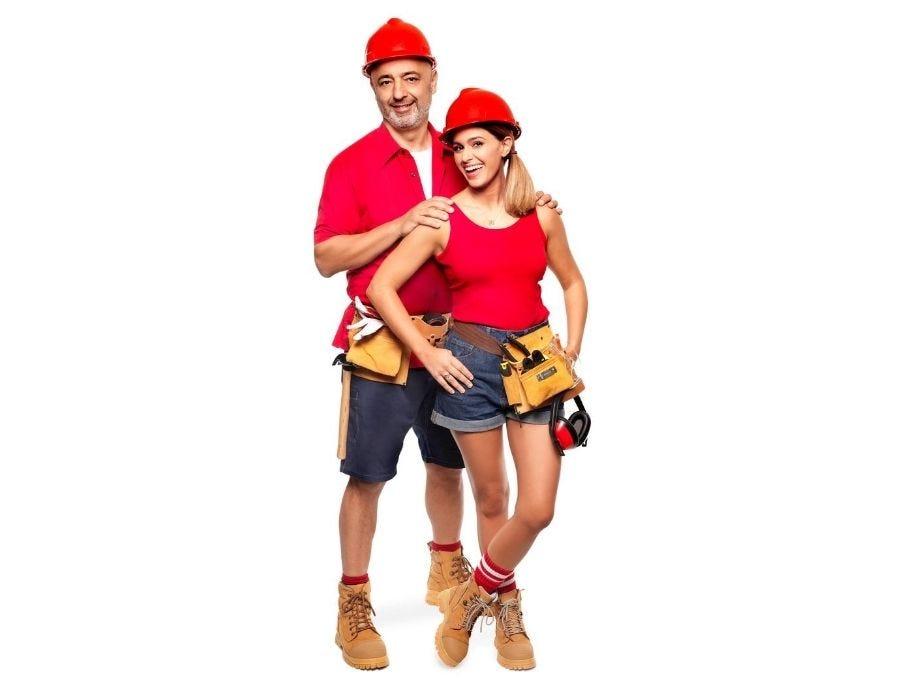 With strong Greek roots, Harry and Tash plan to show us how to laugh, argue and get the job done their way.
Together
They are a very close pair. Not only with their immediate family, but with their large extended family too. Like any father and daughter relationship, there can be the occasional argument, and Harry and Tash know they won't be exempt from that. But no matter how big or small the challenges are on The Block, their solid family bond should keep this couple together. With strong Greek roots, they plan to show us how to laugh, argue and get the job done their way. Expect tears and some arguments, but ultimately a lot of joy and laughter from the first father and daughter team on The Block. One thing for sure, nothing will be boring. "We are here to have fun as well," Harry says.


Inside Harry and Tash's home before it's move to Brighton HERE


Image with thanks to Google maps.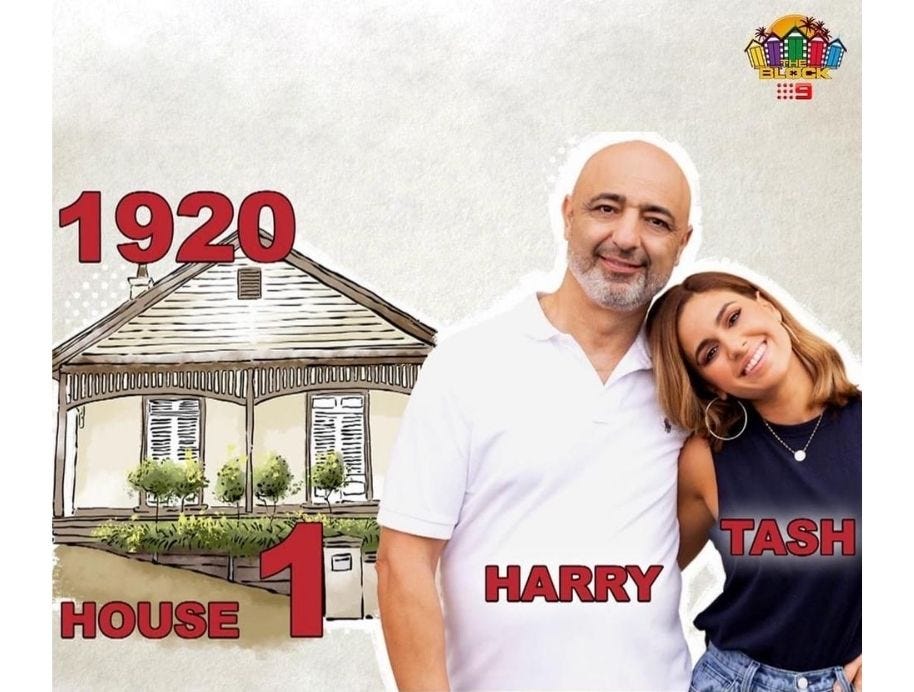 We take a look behind the hi-viz to meet the teams - see more HERE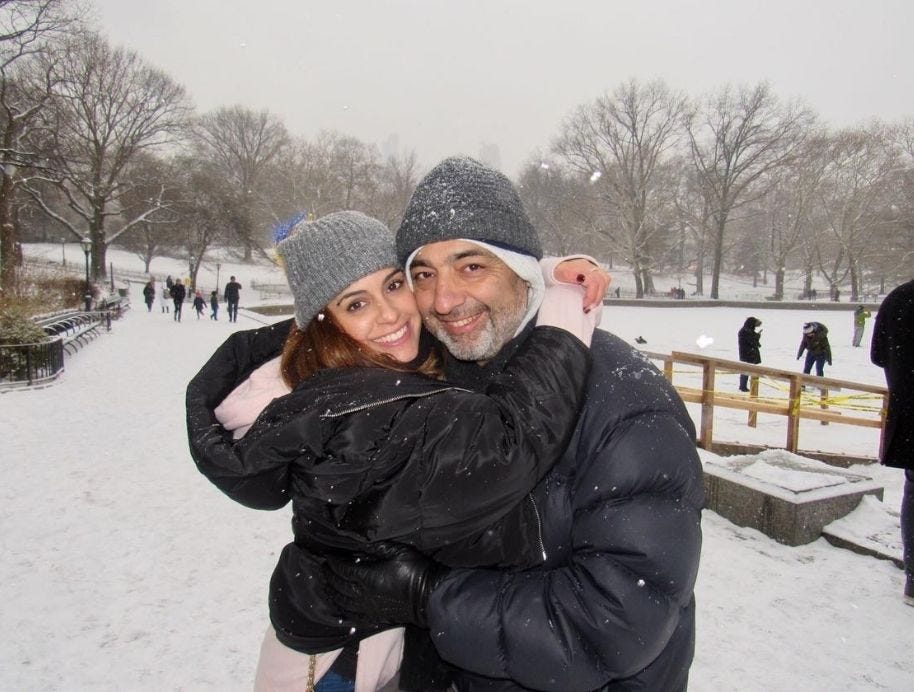 Harry and Tash together in NYC.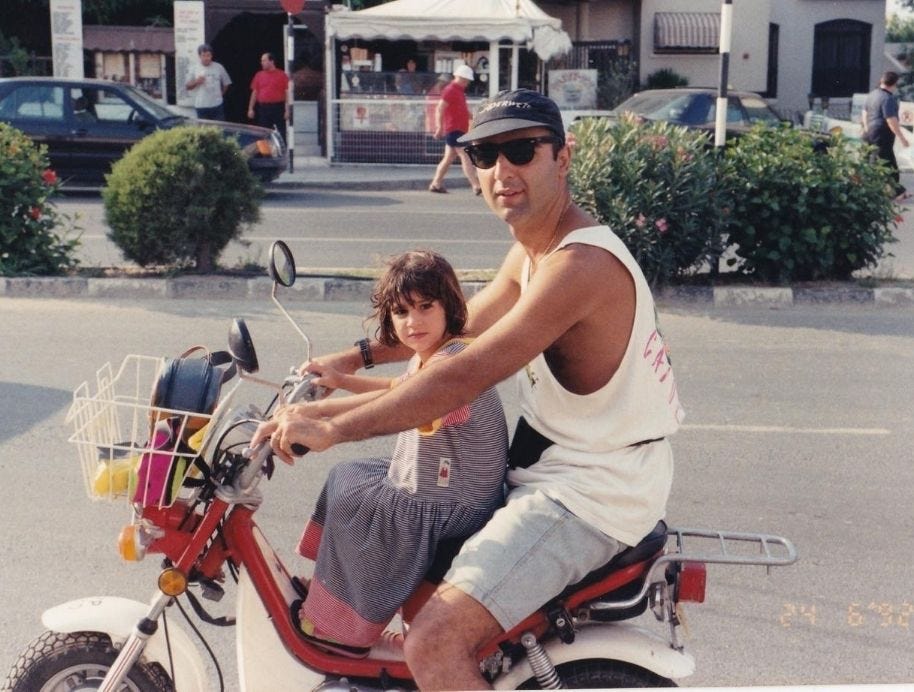 A young Natasha with Harry on one of their trips back to Cyprus.