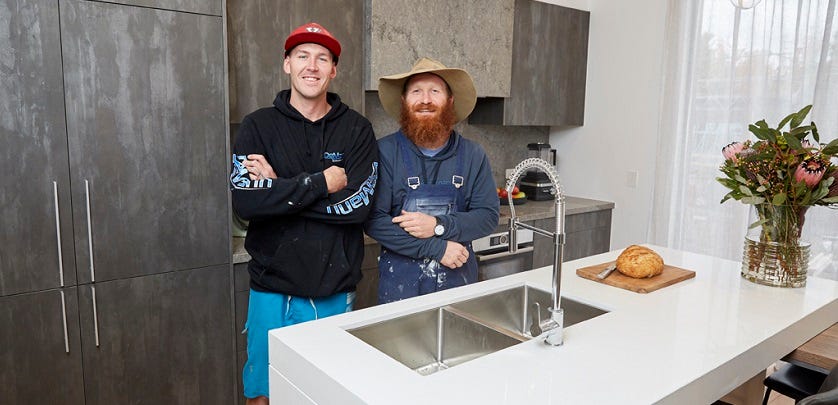 Sticks and Wombat have copped some brutal feedback in this year's Buyers Jury. And, according to one advocate, Greville Pabst, who toured the couple's' houses this week, the boys are going to have to make some drastic changes if they'll have any chance of securing ANY buyers come auction day.
"To put it bluntly, Greville thinks you guys have missed the mark," Domain's Alice Stolz told the NSW contestants.
"He thinks [your home] has a very blokey feel to it, and you need to make some urgent changes in this area to appeal to a broader cross-selection of buyers.
"He said that based on the rooms he has seen so far, he won't want to be showing buyers your home at all."
To say that Sticks and Wombat were devastated by the feedback would be an understatement.
"Sticks was a little downhearted. He even talked about ripping the wood panelling off the wall," Wombat says of his partner's decision to rip out the wood panelling in their living room.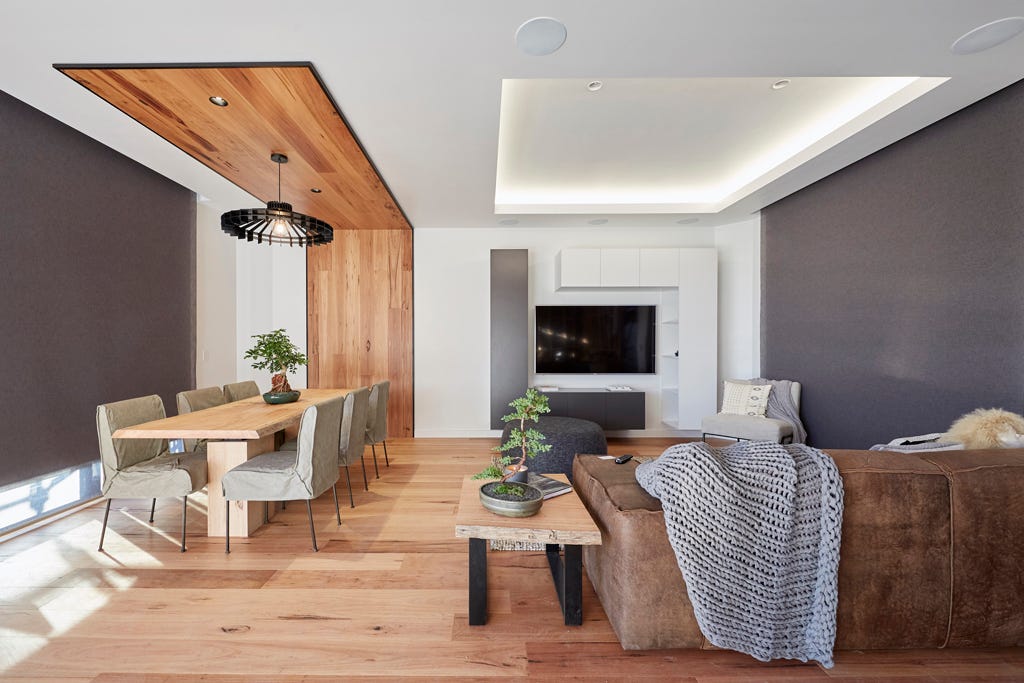 Although they know they've got their work cut out for them, reimagining all their completed spaces, the boys are determined to make a red-hot go of it though. And instead of being offended by the criticism, they're choosing to see it as a call to arms.
After listening to the Advocates' feedback, Sticks and Wombat intend to pick as many people's brains as possible - starting with Jury Advocate, Nicole Jacobs - and take their feedback onboard.
"We knew we needed to talk more to the buyer's advocate," Wombat tells Insider Style. "The judges have one opinion, but they are not really buying the house at the end.
"So rather than just listen to what their feedback was, it was like, 'Come and have a look and point us in the right direction of where we should go from here,'" Sticks explains.
So what, exactly, did Nicole tell them?
"She always got back to that thing of really needing to tie the house together," Wombat explains. "Although we build one room per week, we really need for it to look like the whole house was planned as one.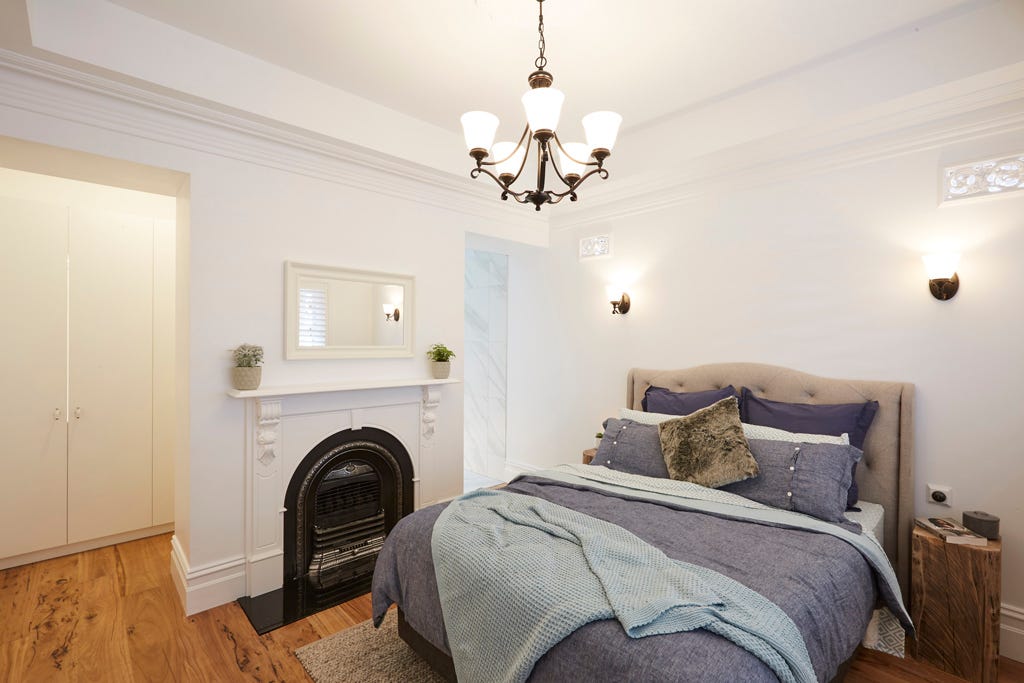 "We were trying, I guess in a way, to change our style as we went, to meet the feedback of the judges. So now, I think we need to go back and redesign little bits and pieces of rooms to tie it all in."
The boys have also asked Block architect Julian Brenchley to weigh in - he's told them to try to make the house more 'hygge', or 'cozy' - and good friend Elyse, from House Five, has also offered to lend a hand, helping Wombat out with his styling.
They're determined to stay positive.
"We hoped they liked our style. But obviously we were targeting a very small section of the buyers," Sticks says pragmatically. "We have shown them the ideas. And now we are going to pull it back to cover more for a variety of people.
Here's hoping they figure it out - and wow the judges this Sunday night. Good luck, boys!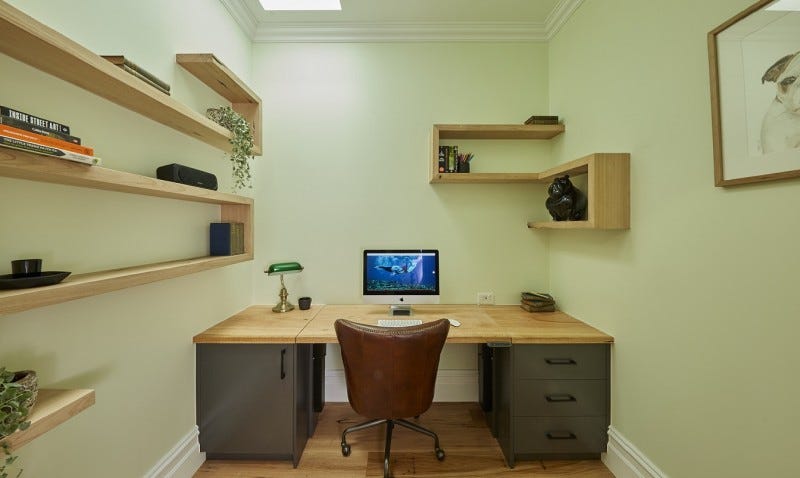 Did you like this blog? Subscribe to our newsletter to be the first to receive news from The Block! Subscribe now to receive $20 off your next order.