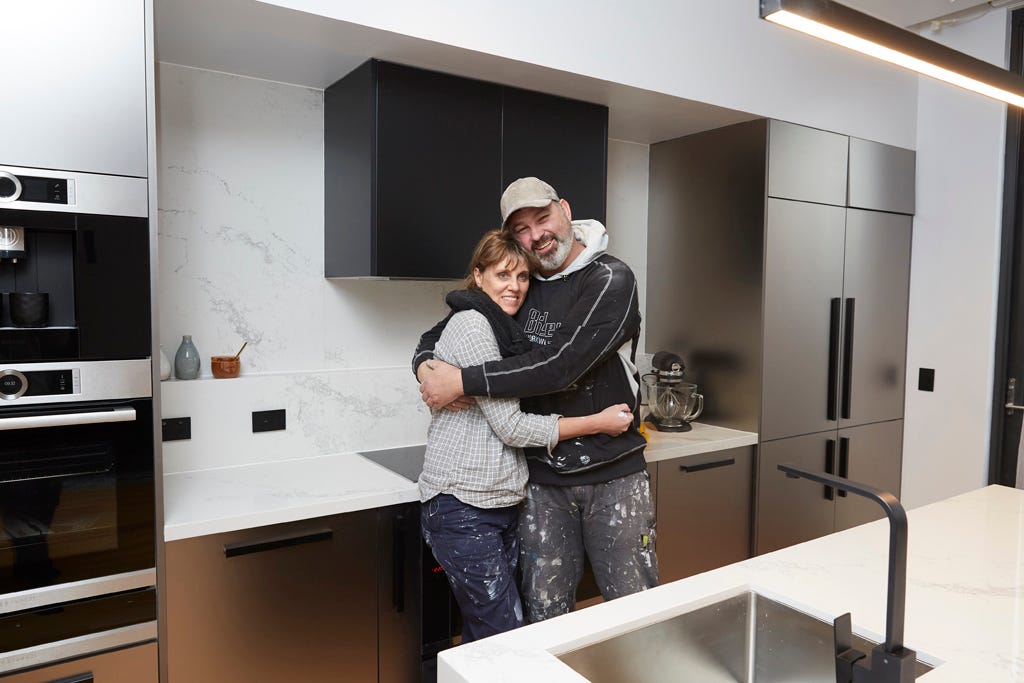 After a massive week finishing off three spaces and redeeming themselves in the eyes of Scott Cam, Jason and Sarah's functional, stylish kitchen was a big hit with The Block's judges - who awarded the couple top marks for their gorgeous space.
"Buyers are going to fall in love with this kitchen, because it works with the house," Shaynna said at judging. "They should be proud of themselves."
The thing that really sets this apart, is the couple's clever use of Freedom Kitchen's new 'Titan' metallic cabinetry, combined with their Caesarstone 'Rugged Concrete' benchtop.
The added stone ledge for decorative effect was a particular hit with Neale.
"They have delivered a classic kitchen, that's not going to date," he said. "The little design touches make it feel modern - this will still feel fresh a decade down the track."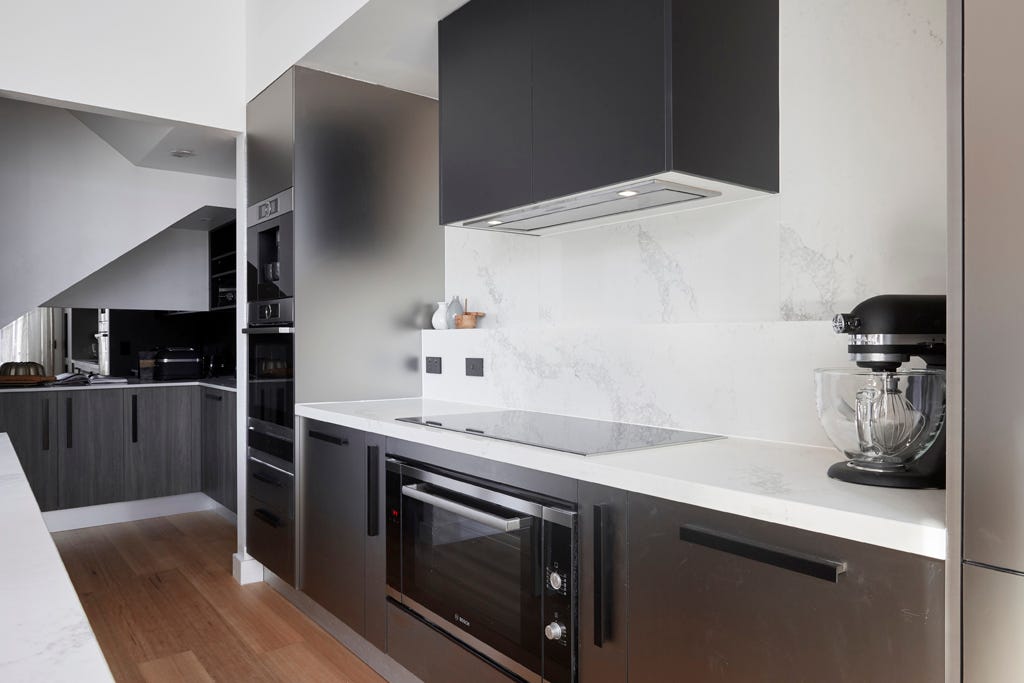 The gorgeous, easy-to-clean 'Super Matt Black' and 'Blackened Elm' cabinetry, paired with the brushed aluminium kickboards, all combined to give the kitchen a fabulous contemporary feel - without compromising on functionality.
"This is simply genius," Neale said, of their built-in shelf above the Bosch stovetop. "They are absolutely on the money, in terms of balance of textures, contrasts and surfaces."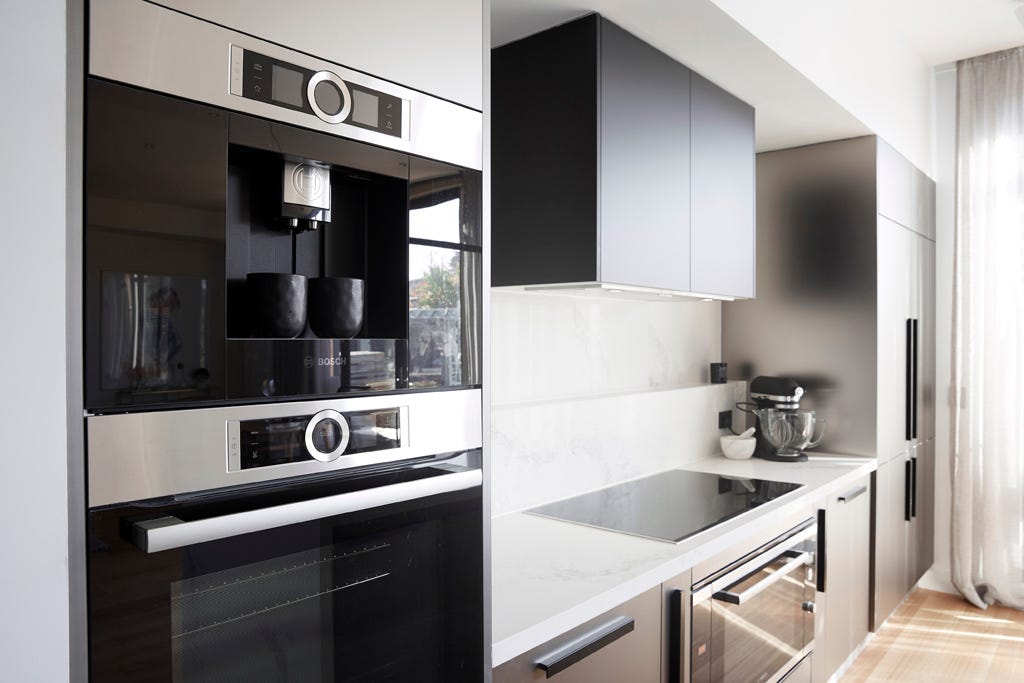 Adding to the room's luxe, high-end feel, was the choice of electrical goods. The couple opted for a complete Bosch range of appliances, including a state-of-the-art Pyrolytic Oven with added steam and warming drawer, as well as an in-built coffee machine
Sarah and Jason chose to finish the cabinetry with gorgeous accessories by Hettich, including stunning glass-sided drawers as internals.
It all worked together to create a truly breath-taking space.
"It was a huge accomplishment," Sarah says. "We're thrilled with how it all came together and most imporantly, with everything else going on this week, that we got it finished and will not be kicked off the show."
To see Sarah & Jason's finished master suite click here.
Did you like this blog? Subscribe to our newsletter to be the first to receive news from The Block! Subscribe now to receive $20 off your next order.