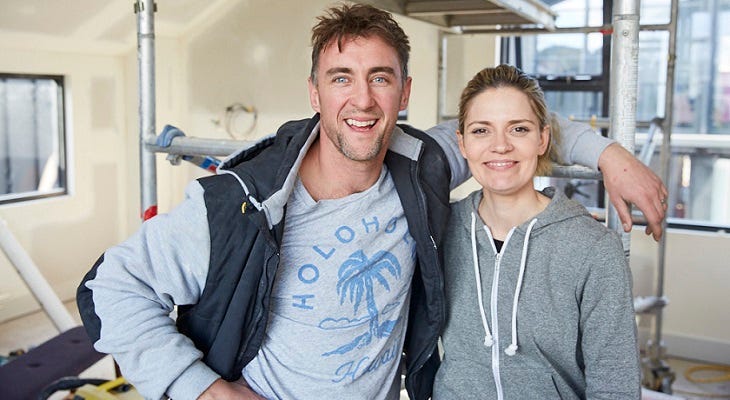 They joined the show as this year's "Rookie Renovators." Twelve weeks on, and you wouldn't know it. The couple, originally from Townsville, in Far North Queensland, have blown the judges - and themselves - away with just how far they've come, producing a house that is every bit the equal to their neighbours'.
"They kept going - right to the end," Scott Cam says, with obvious admiration. "Clint has come a really long way".
"I think Josh has even said he'd be willing to offer him a mature-age apprenticeship (once the show is over).
"It's great - Clint's just loved it. He has loved the whole experience. He has loved learning, he has loved the team spirit, and the camaraderie. And he's been a real goer."
Shelley agrees.
"We've had rookie renovators before - especially on Richmond, which was my first series.
"They were the little houses. And then we had 'All Stars' in Sydney, and Dorcas Street - they were all houses, next to each other.
"But the contestants never opened the back door to what was, essentially, a whole other house!
"Hannah and Clint that first week, when everything went wrong with their bathroom - I really felt for them. And now, week 11, they've got to go back to it! But they're doing a really great job."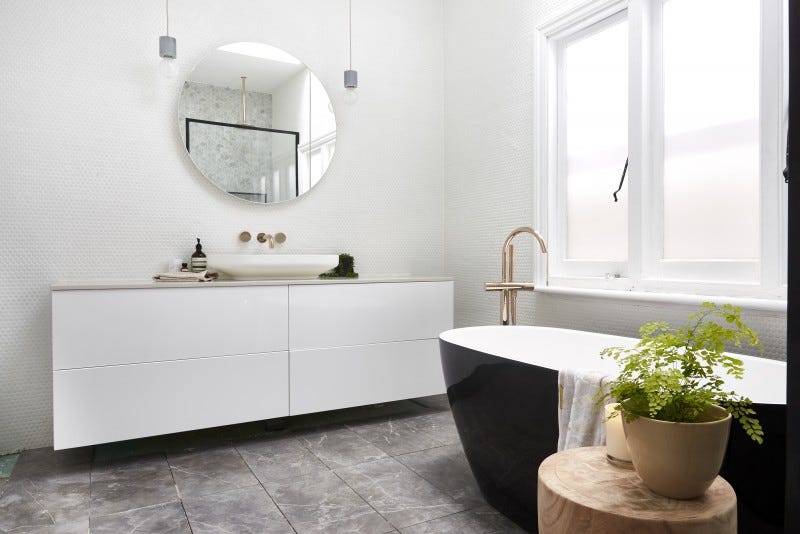 To their credit, Hannah and Clint have more than risen to the challenge of competing on this year's Block. And though they've only taken out one win, they've consistently impressed the judges, with scores that in any other season, might just have seen them take home first place.
Hannah says she is proud of how far they have come.
"We have played a really good game - and had a really good time," she says. "There were rough times for us. But also, there have been lots of laughs.
"And as the show has gone on, the friendships between all of us have only grown stronger."
Let's take a look at the all the rooms Hannah & Clint have revealed so far:
Did you like this blog? Subscribe to our newsletter to be the first to receive news from The Block! Subscribe now to receive $20 off your next order.