The foreman isn't holding back!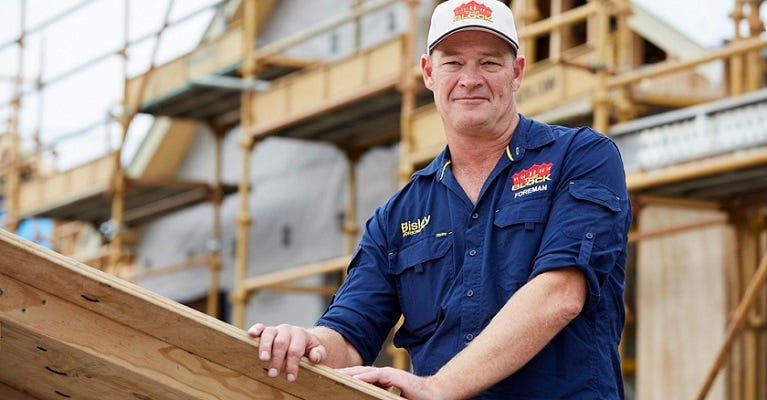 Kerrie and Spence are having serious buyer's remorse about their decision to choose Apartment One over one of those luxurious penthouses. And no wonder - just look at what Bianca and Carla and Jess and Norm have managed to present at this week's Main Bathroom room reveals - and those ceilings!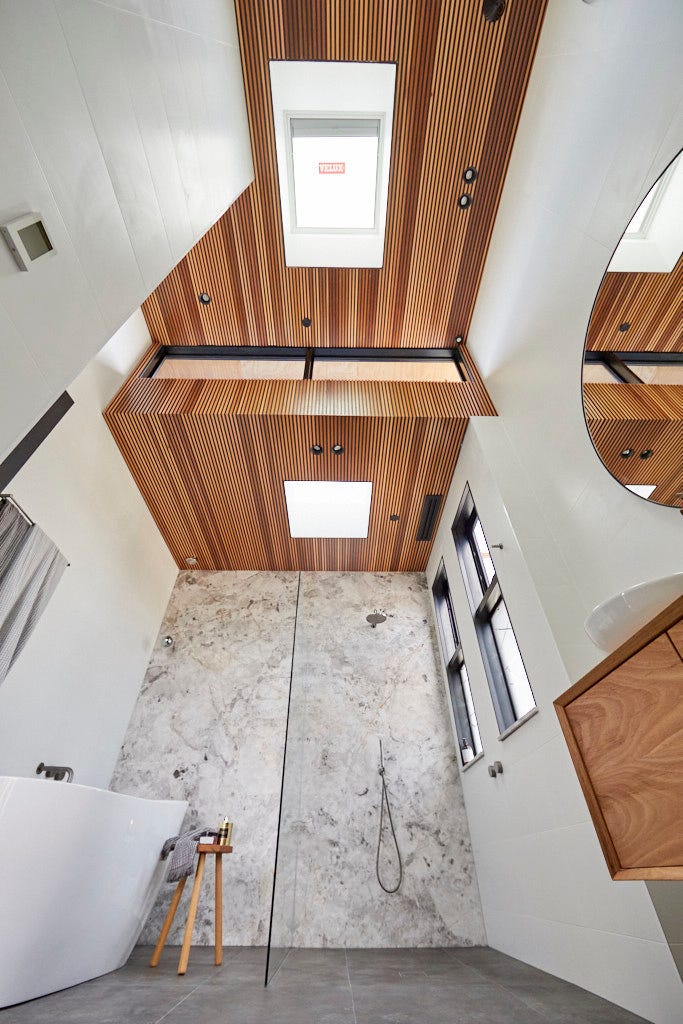 One person who definitely thinks they've made a mistake is Keith, who admits he was surprised to find the couple from South Australia had opted for that bottom-floor apartment with the safe rather than one of the new rooftop builds
"It shocked me that Spence and Kerry didn't choose it," he admits. "I think it's the best piece of real estate we have had.
"They have four metre ceilings, city views, great big terraces - I don't think there are any apartments like this anywhere in St Kilda."
Keith thinks that both Hayden and Sara and Kerrie and Spence should have considered just how much extra work they'd have to do in picking one of the older-style apartments. After all, those new ones have no demolition and no old walls to be knocked out - they're all brand, spanking.
"It's all already made," he explains. "Building the penthouse structure is a very quick process in comparison - the guys downstairs are having to build the walls, floors, ceilings etc.
"The penthouses have a bit of an advantage in that a lot of their structure is already provided for free and they didn't have to pay for the framing - that's a huge advantage to have."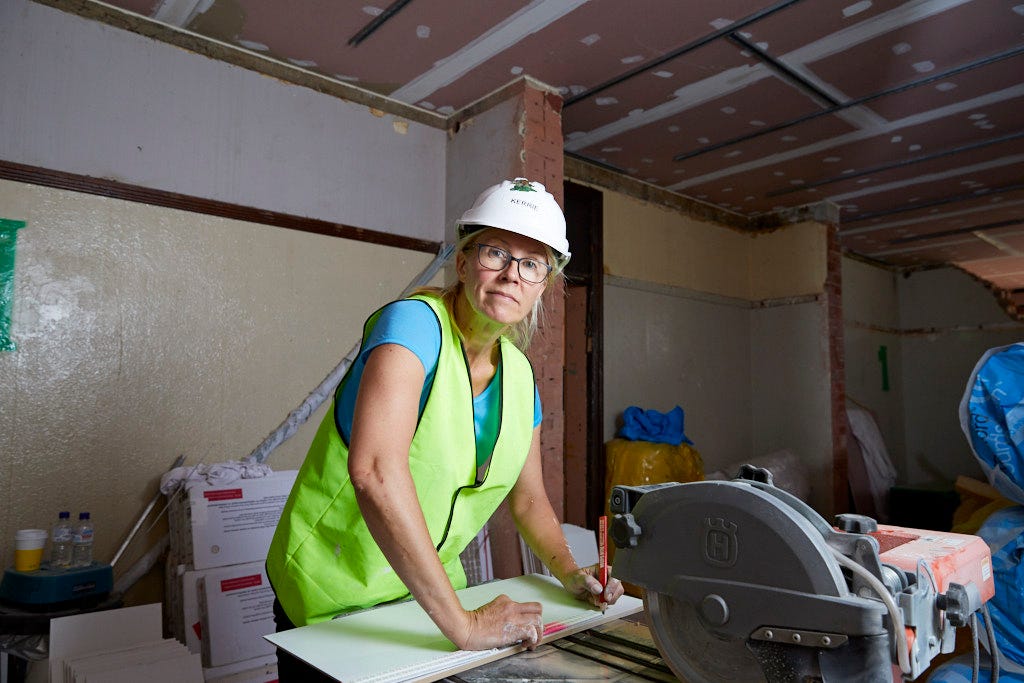 Kerrie is starting to come around to Keith's way of thinking.
"They've just got that height, and that light," she says. "Why didn't we pick the penthouse?"
Sara agrees, going so far as to say there should be different judging criteria for each of the renos.
"The reason we chose it was because we wanted to try and work with heritage features - now they are trying to tell us to strip it out," she says. "There should be two different judging platforms - one should be for the penthouse, and the other should be for the heritage version of the building."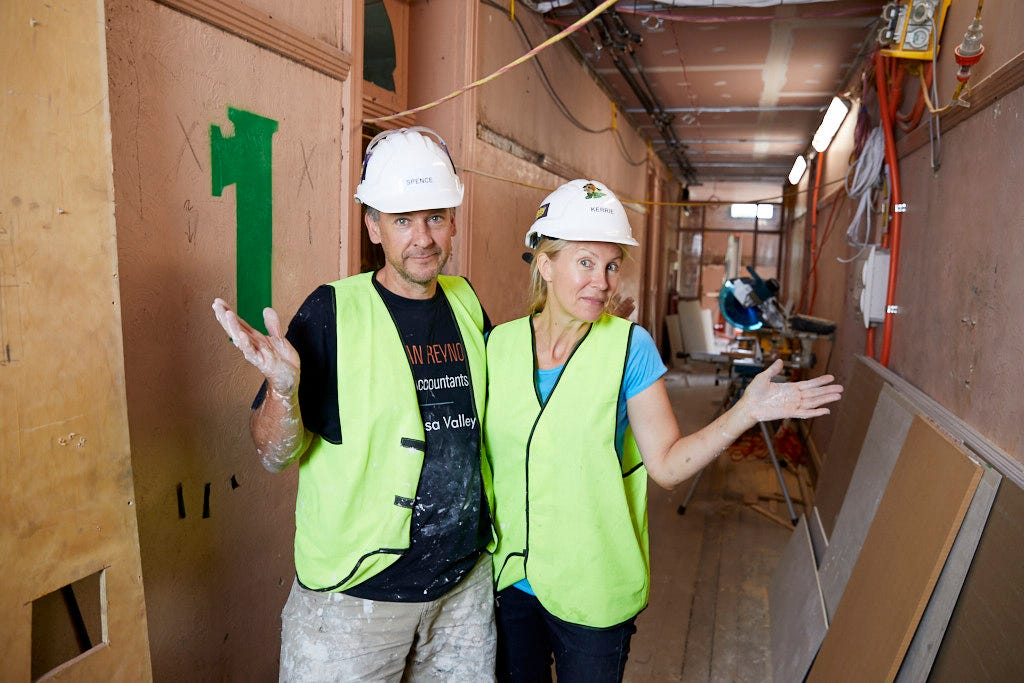 Did you like this blog? Subscribe to our newsletter to be the first to receive news from The Block! Subscribe now to receive $20 off your next order.