After a last-place finish in Scotty's 48-hour Challenge, Karlie and Will had a lot to prove. They managed a second-place result in last week's Room Reveal, and now, they've followed it up with a win.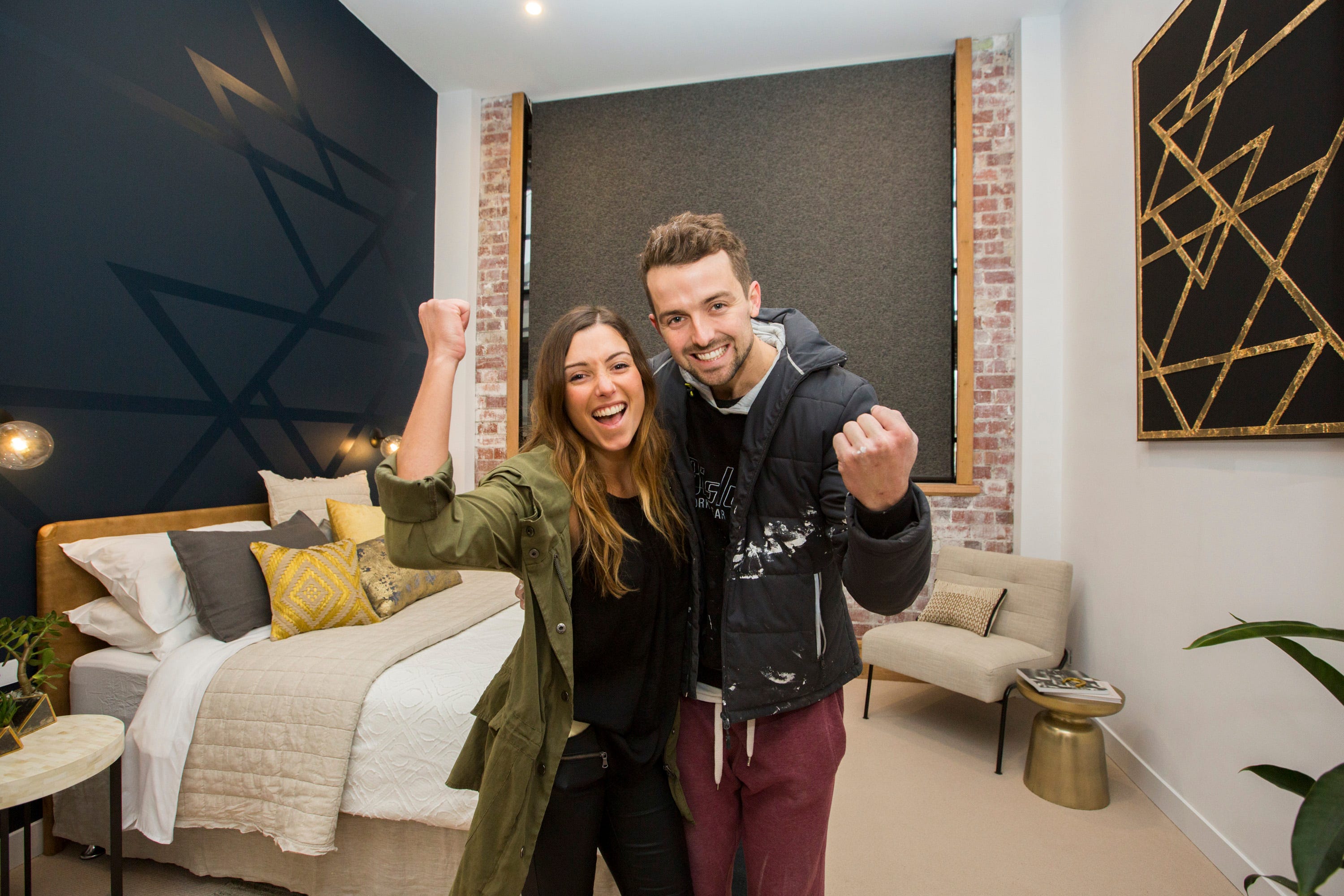 "We were hoping to redeem ourselves," Will explains to The Block Shop.
"What we did in the pod, that wasn't us. We were rushed. We ran out of money really early. It was all new to us and it wasn't our full style. In The Block proper, we wanted to get on top of it and really tackle it. To come second was an awesome jump."
That first ensuite was tough. Two words that will send chills down any Blockheads spine are: Wet. Area.
"There's lots that can go wrong," Karlie says. "With a wet area, you've got waterproofing and that sort of thing, and if you stuff up, you're a full day behind. And then the guest bedroom was totally different, but just as hectic."
Luckily for them, their efforts paid off with a win.
"This is us," Will says. "Second place last week, and now we've got the win! Watch out! Hopefully we'll get a few more, but for now, the $10,000 is going to help us so much."
It's easy to see why the judges were so blown away. Karlie and Will's guest bedroom had a Gatsby vibe to it. It was mature and elegant, less "look at me" and more "here I am". Their details were thought out and well-executed. Neale Whitaker said the room packed a punch, and Shaynna Blaze would have been quite happy to stay the night.
The Art Deco period is all about glamour and texture. Karlie and Will mixed patterns and geometrics to honour the past, but weren't afraid to give it their own Industrial spin. It's Industrial Deco. InDeco, for short.
"We aren't experts in design," Karlie admits. "Trying to incorporate Art Deco is a bit of a stress for us. We really made a conscious effort to incorporate Deco elements without going too over the top, because we're still trying to think about buyers at the end point."
It was a room of wonderful features, from the slipper chair to the side table but Karlie has no problem picking her favourites.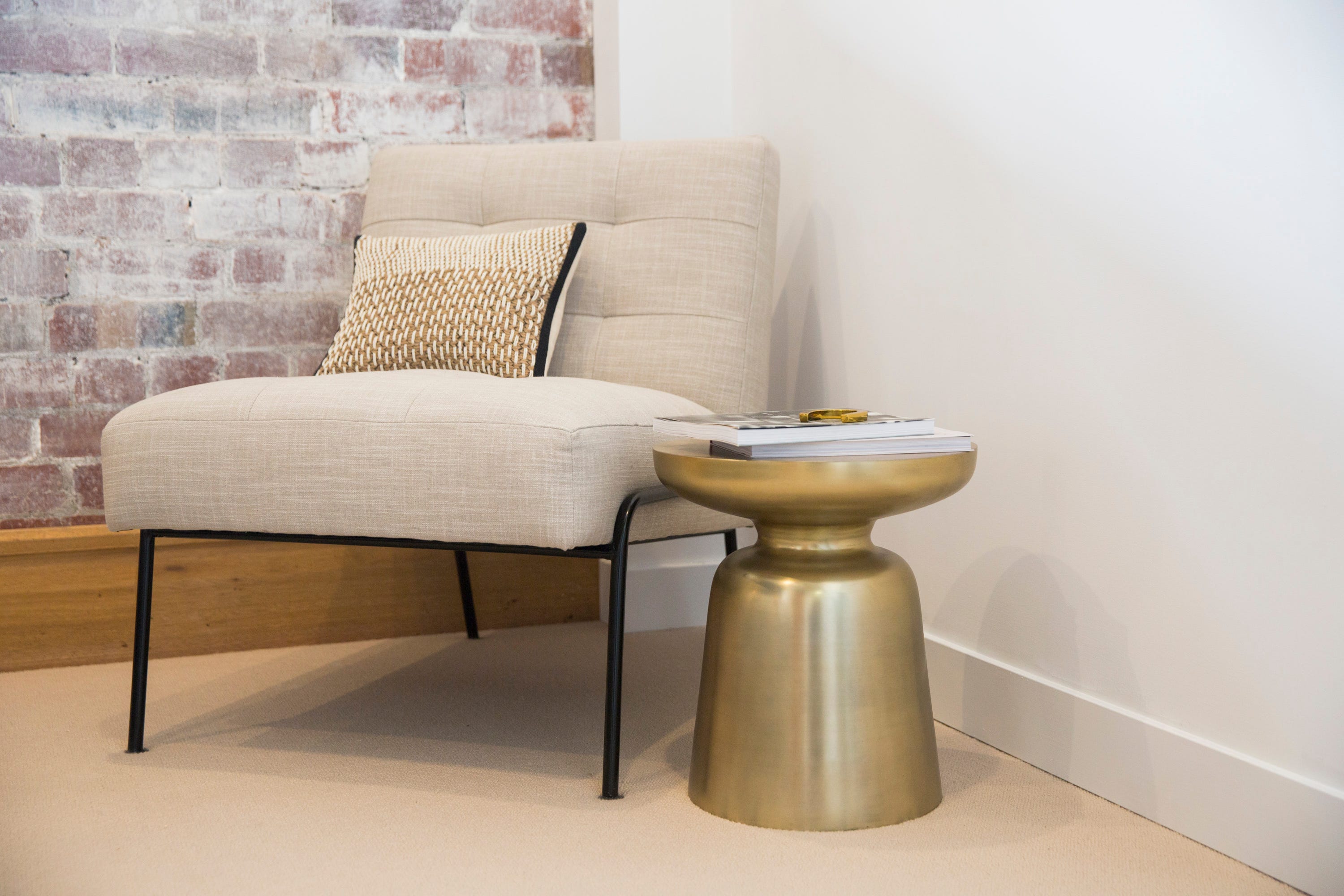 "The feature wall and the artwork," she says.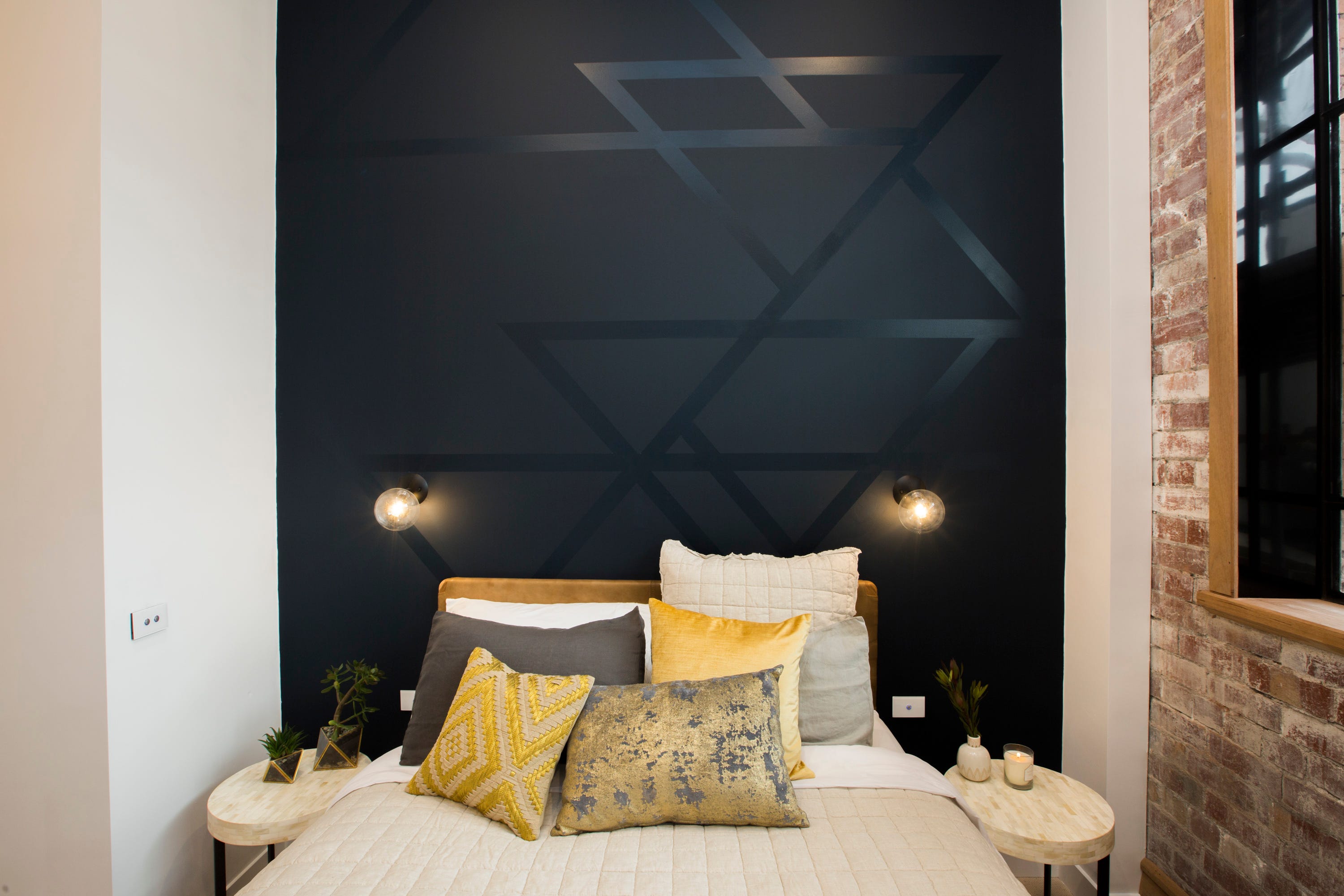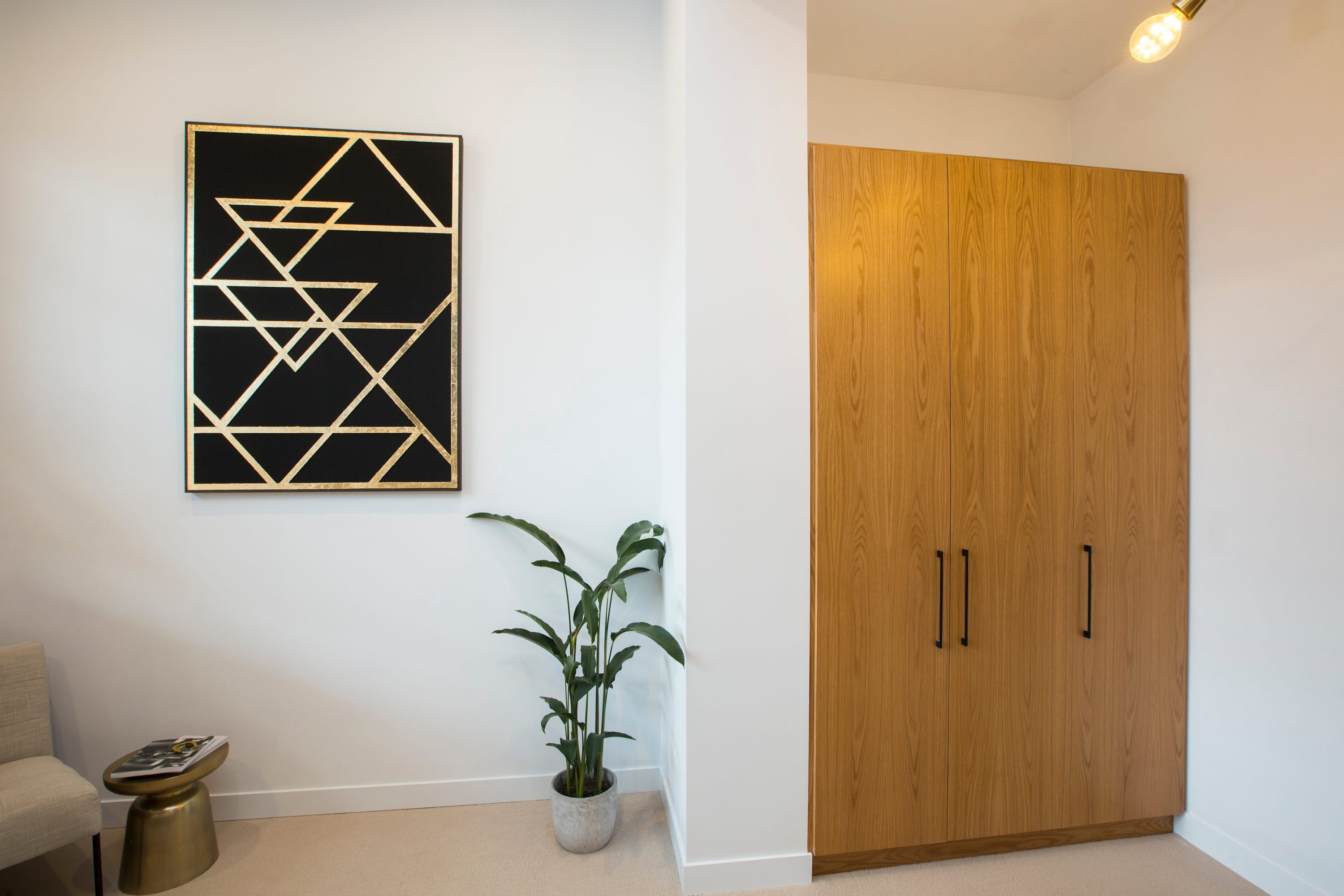 "And we've paid respect to the heritage of the building," Will adds. "We've got that exposed brick that we've whitewashed, and the heritage timbers."
Their results might make The Block look easy, but trust us, it's not.
"There's no use sugar-coating it," Will says. "It's the hardest thing we've ever done."
"We're trying to get used to the time pressures and the lack of sleep," Karlie adds.
"You're mentally and physically exhausted. You've gotta be on top of it, project management-wise. If you forget to order something, too bad. There's so much going on every single day, and you have to keep on top of that and try to have a good time, it's really tough."
"We've never had our phones ring so much," Will says.
Elsewhere on The Block… friendships are starting to form
"It's been good to start to get to know the other contestants better," Will says. "The first Challenge and first week were both really draining for all of us, but it's nice, as we settle into things, to renovate this building with four other great couples."
So what are they up to?
Chris and Kim made a huge comeback, getting their style back on track with a beautiful leather swivel chair and eye-catching art.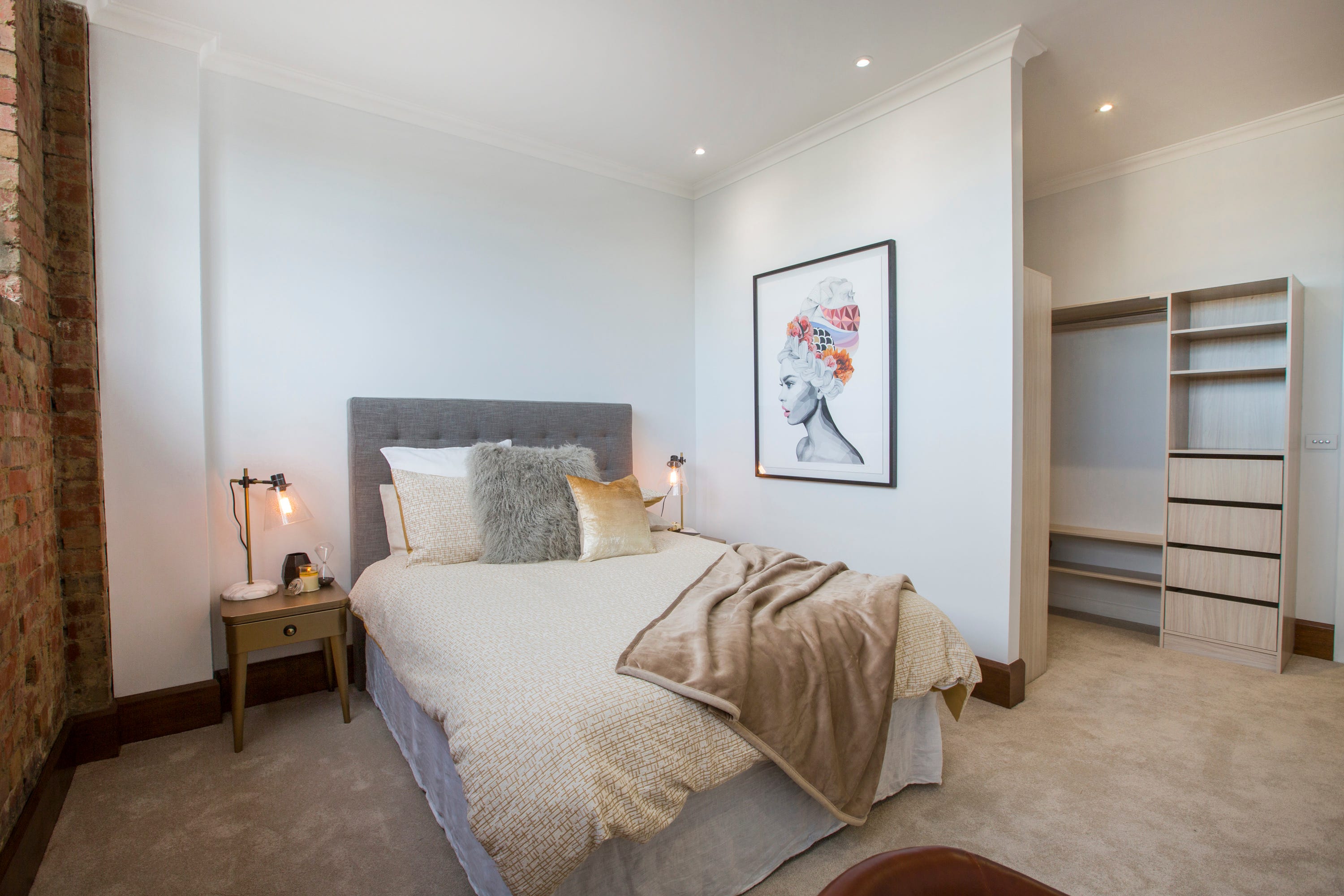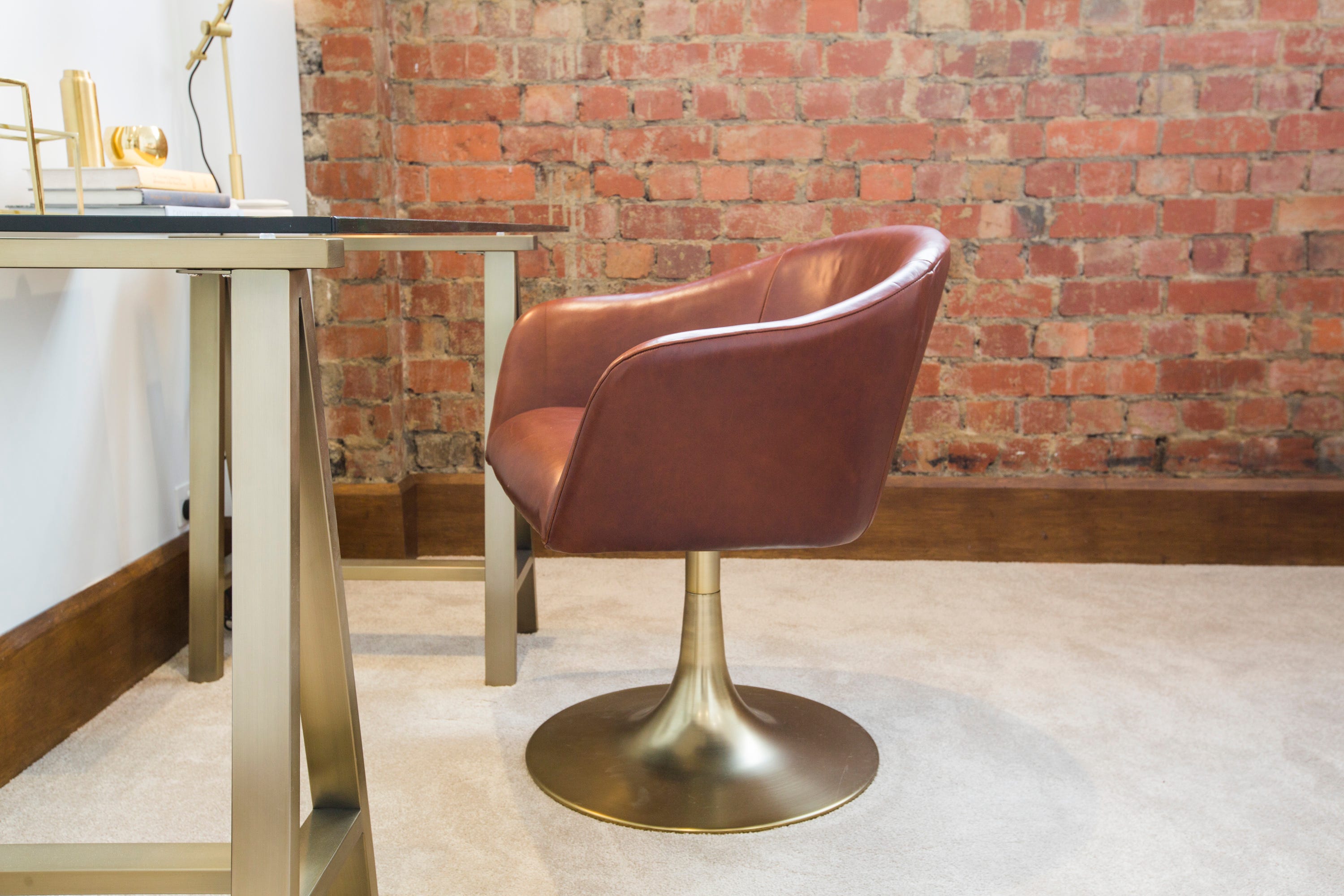 Last week's winners, Julia and Sasha almost made it two from two with a sophisticated guest bedroom. Their artwork stunned and their velvet armchair was as comfortable as it was striking.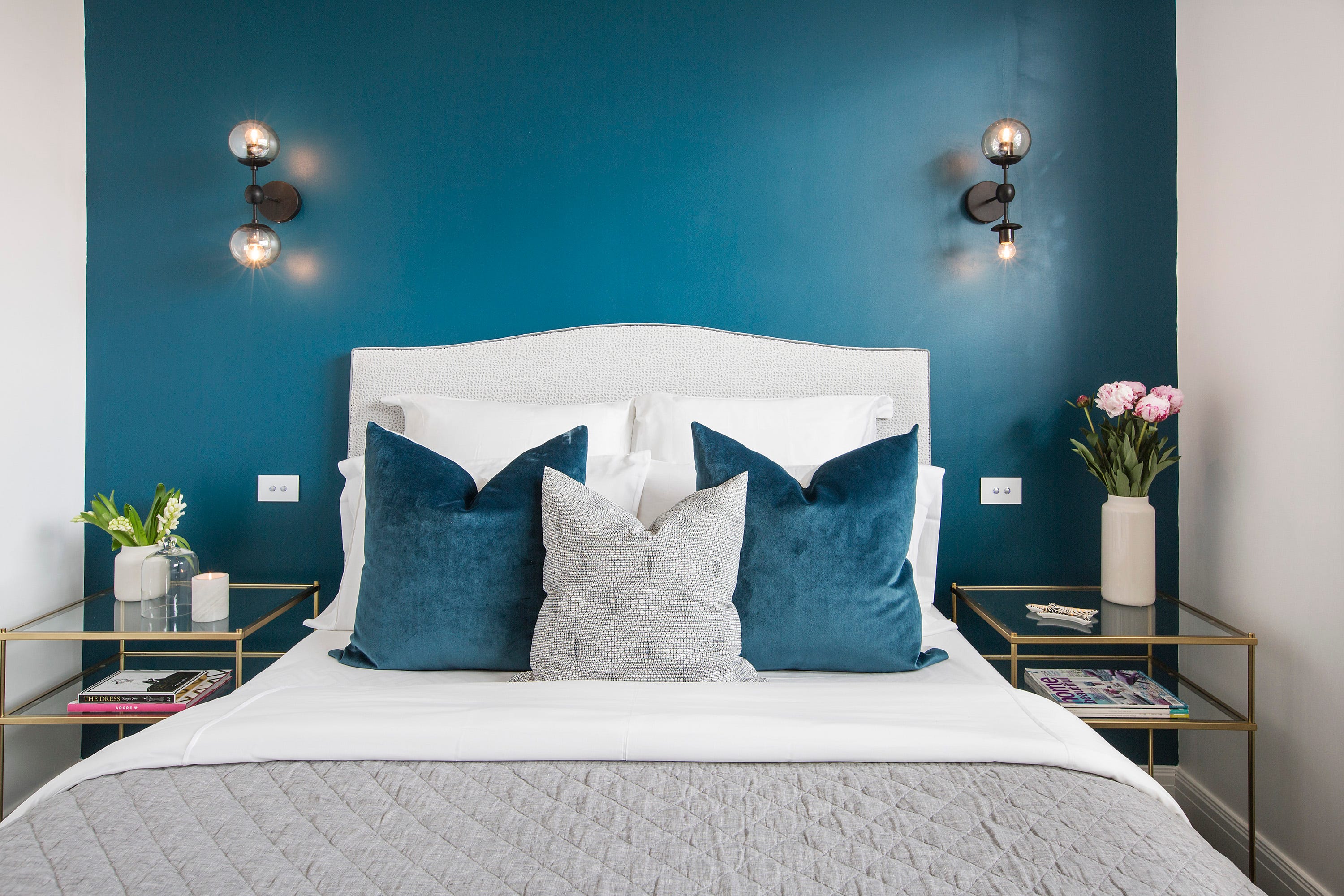 What a difference a week makes for Andy and Ben! Their newfound confidence was clear in their choice of furnishings and the way they referenced the history of the Block site.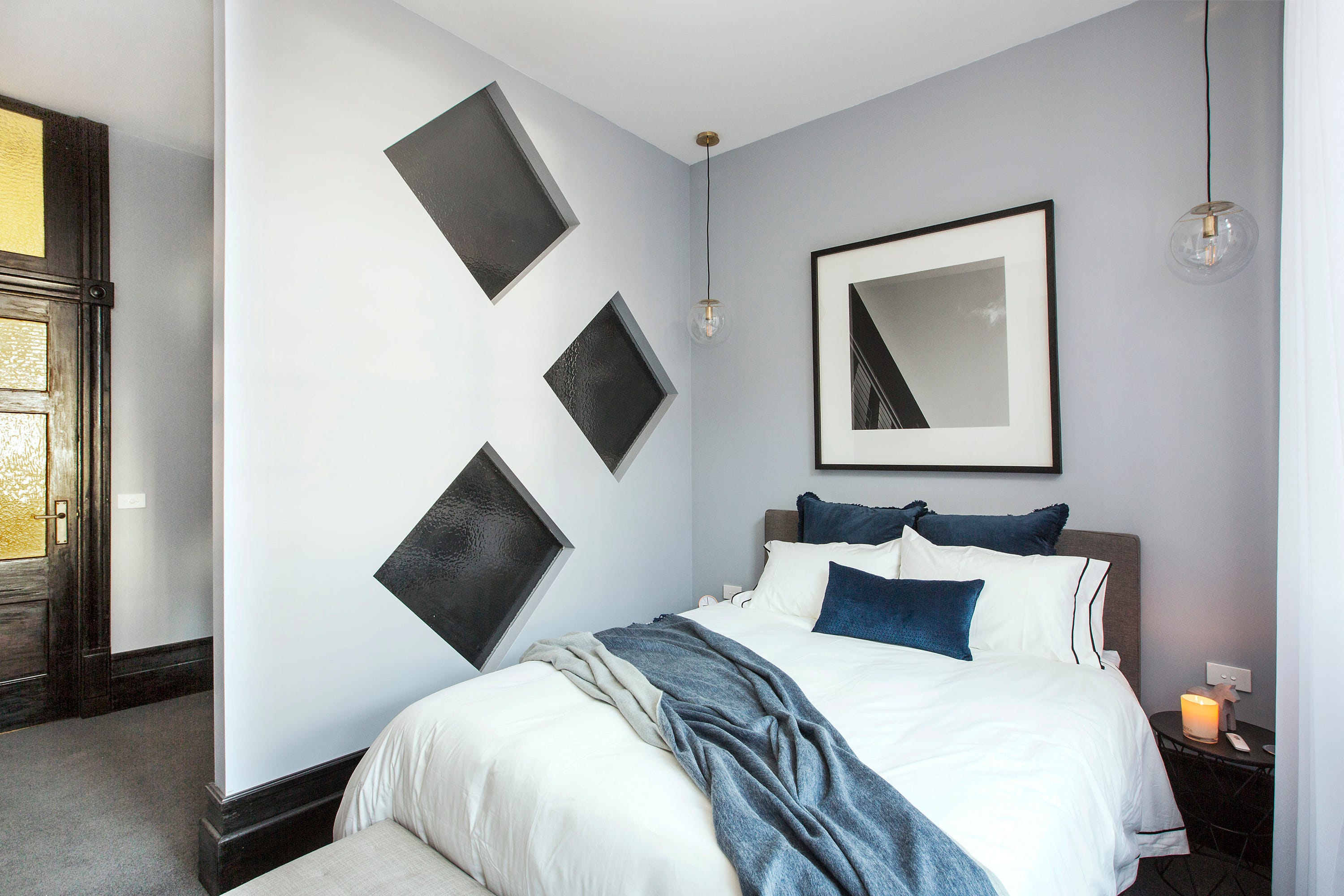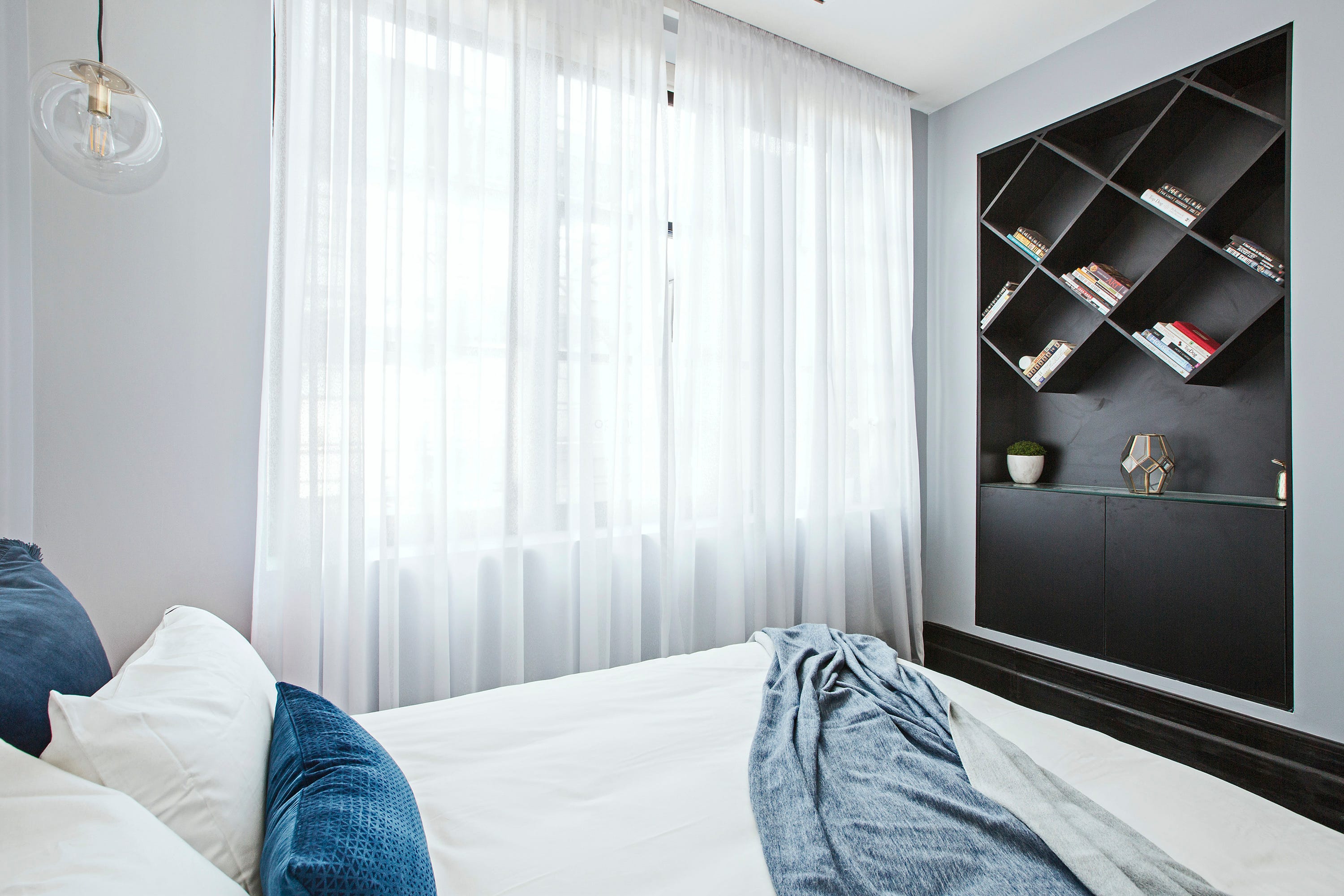 Dan and Carleen weren't quite able to match their master ensuite, but there's so much they still got right, like that wallpaper and upholstered chair.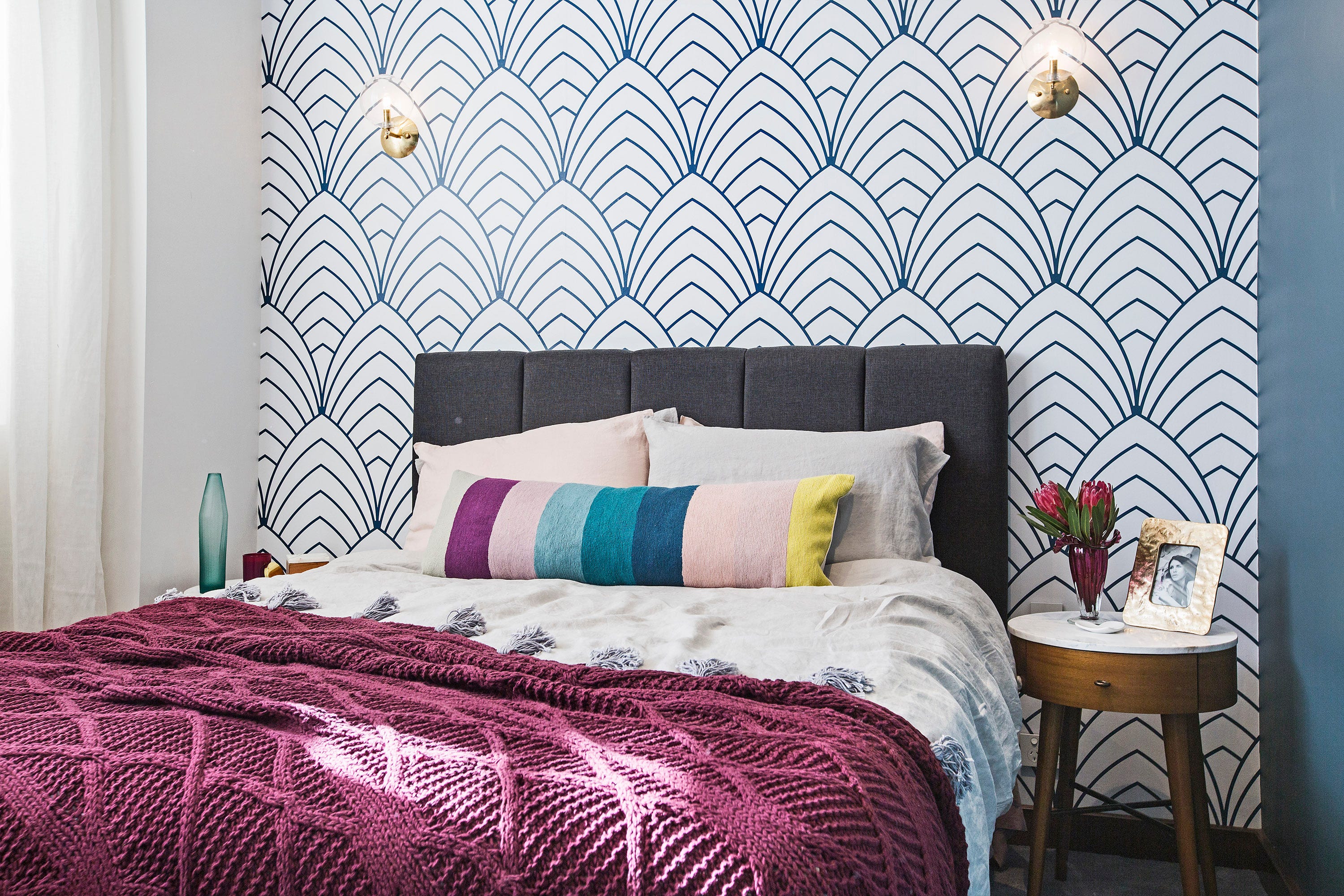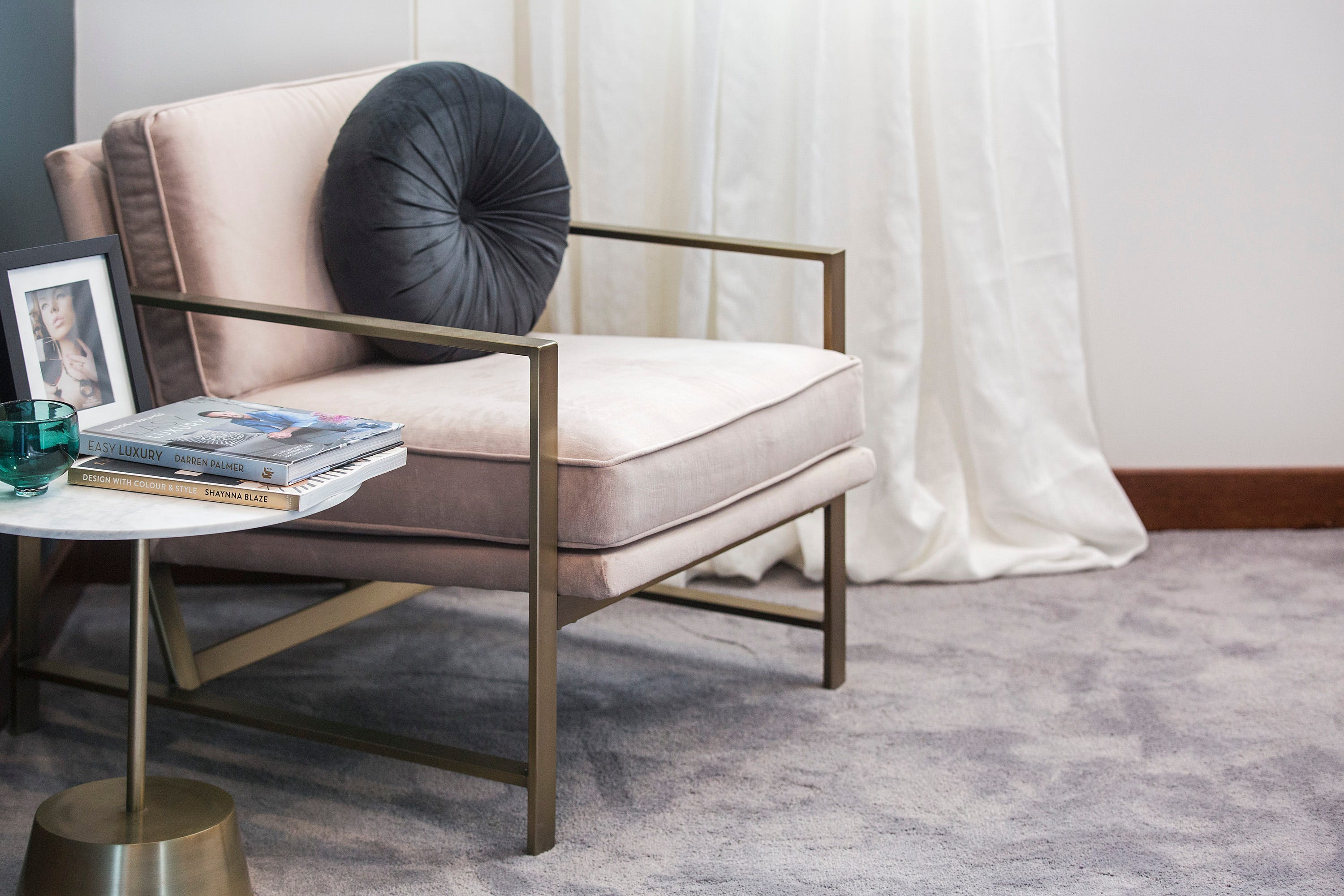 For more inspiring bedroom ideas, browse The Block Shop's quality selection of bedroom products.
Did you like this blog? Subscribe to our newsletter to be the first to receive news from The Block! And subscribe now to receive $20 off your next order.