As we saw during the Master Bathroom Room Reveals, our Blockheads must balance their own tastes with the Art Deco style to impress the judges this year. But what exactly is Art Deco and why is it so important to this new Block site?
Popular in the 1920s and 1930s, the Art Deco style is defined by its strong colours and bold geometric shapes. It is very much a part of the Block building's identity. In the 1920s, it was a thriving soap and candle factory that housed the finest Art Deco offices in the Commonwealth.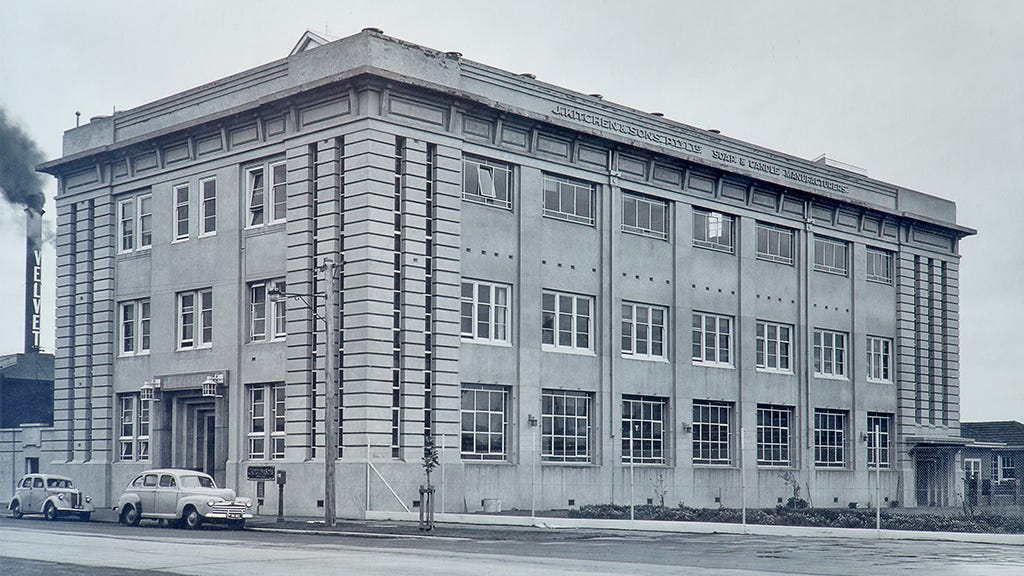 The judges want to see that history inform the renovations this year.
"Because it's an Art Deco building, it's pretty close to my heart," judge Darren Palmer tells The Block Shop.
"Every apartment I've ever owned has been Art Deco. I love the period and everything about its architecture."
Darren relishes the opportunity to work with the building, and he has some "really clear ideas" of how he'd approach it. But he's had to pass that brief on to the contestants. Some have embraced it, others, not so much.
"What I want is a respectful approach to the Deco period," Darren says, explaining his judging process.
"When you're working with Art Deco, you have to honour the details like cornicing and architraves and things that have detail, and then marry that with a contemporary approach to things like bathroom joinery. There should be a clear fusion of the two. One is traditional and appropriate Deco – using the right cornices because they're pretty ornate and amazing – but keeping all that detail quite separate from the modern apartment aesthetic."
It's certainly a challenge, as our Blockheads are coming to realise.
"If you do it right, the two blend perfectly and you still see a clear line between them. If you do it wrong, the more superior detail doesn't work, or the contemporary approach doesn't fuse with the old building. It is a bit of a dance."
Renovating and restyling your home is a bit of a dance, and The Block Shop is your perfect dancing partner. We have the perfect advice and the perfect products to bring the best out of your home.
You can shop just a few of The Block Shop's Art Deco style products now - just click on the images for details.
Did you like this blog? Subscribe to our newsletter to be the first to receive news from The Block! And subscribe now to receive $20 off your next order.