Hannah and Clint were married in Port Douglas - and it was a family affair.
"Finn was 14 months-old at the wedding. He had a little suit on," says Hannah, talking us through her wedding photos. "I found out about three weeks before the wedding that I was pregnant with Poppy - so we were all there!" .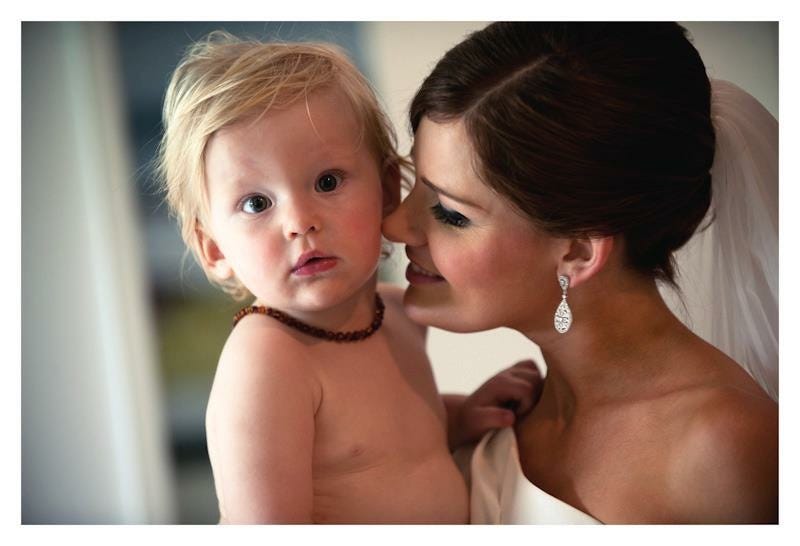 Although they were living in Townsville at the time, the couple chose tropical Port Douglas to exchange their vows, as it had a very special place in their heart. Well, sort of.
"You wanted to propose there. But it didn't happen - because we had a fight," laughs Hannah."
Clint had taken Hannah for a romantic walk up to a scenic look-out - but plans went awry.
"The ring was in my pocket, and I just wanted to get another 100 metres just to look out. And I was thinking, 'Shit, I'm going to have to do this in front of other people,'" laughs Clint. "And then she was [tetchy] with me, and I was like, 'Nah, stuff youse. I'm not going to do it!'"
Hannah says she actually had no idea about the failed proposal until years later. And Clint, to his credit, rose to the occasion not long after. Although it was hardly the romantic sunset proposal he'd initially had in mind.
"It was one of Clint's last games, and I was heavily pregnant," Hannah says. "It was our three-year anniversary. I rolled out of bed. I gave Clint a ring - I'd had it engraved - and I wrote something on a card. And then he gave me a card, and I was reading it, looked up - and he was on one knee!
"I had just rolled out of bed, and I was a hot, pregnant mess!"
/media/blog/Photo_24-4-17%2C_12_46_15.jpgClint proposed to a heavily pregnant Hannah after she'd just rolled out of bedI had just rolled out of bed, and I was a hot, pregnant mess!
But despite the unconventional proposal, Hannah said yes straight away.
"I actually don't remember him asking me. It's weird - it was all just a blur," she laughs. "And I just remember being so emotional. He said something like, 'If you don't like the ring…' but I adored it! It was so special. It may not have been romantic, but it was special and it meant a lot to me."
"And you weren't a mess - you were very good looking," Clint says with a smile.
Aw, he's a keeper, Hannah!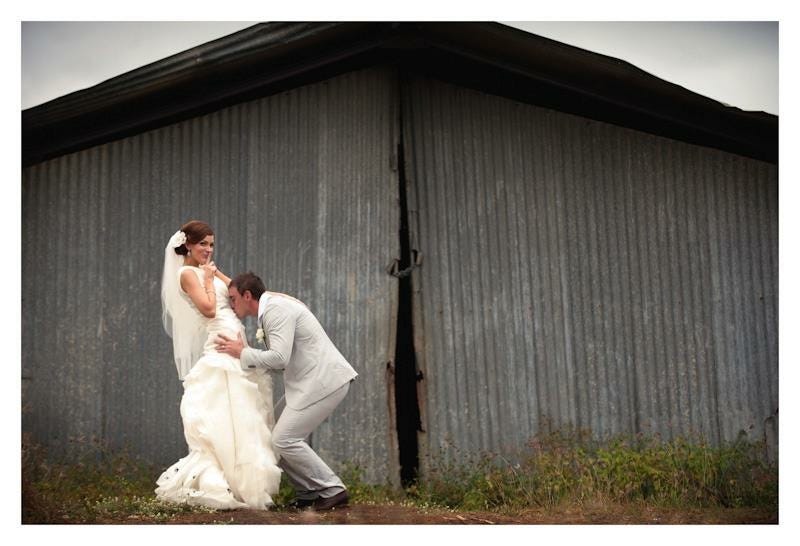 For first time renovators, Hannah & Clint have produced some beauitful rooms at The Block.
Check out this picture gallery (for more pics click here) of their best work to date...
SaveSave
SaveSaveSaveSave
Did you like this blog? Subscribe to our newsletter to be the first to receive news from The Block! And subscribe now to receive $20 off your next order.