Only half a point separated first from third in this week's Room Reveal. Our All Stars, Darren and Deanne, came out on top, presenting three rooms that ticked all the judges' boxes, and Dea's just thrilled.
"It's amazing to win our second proper room," Dea tells The Block Shop. "Building any momentum on The Block is thrilling really."
Not only was it the most hotly contested week on The Block: Triple Threat so far, it was also the hardest. Our Blockheads had to present three separate spaces: a laundry, a powder room and a cellar. Two wet rooms! And the pressure got to them.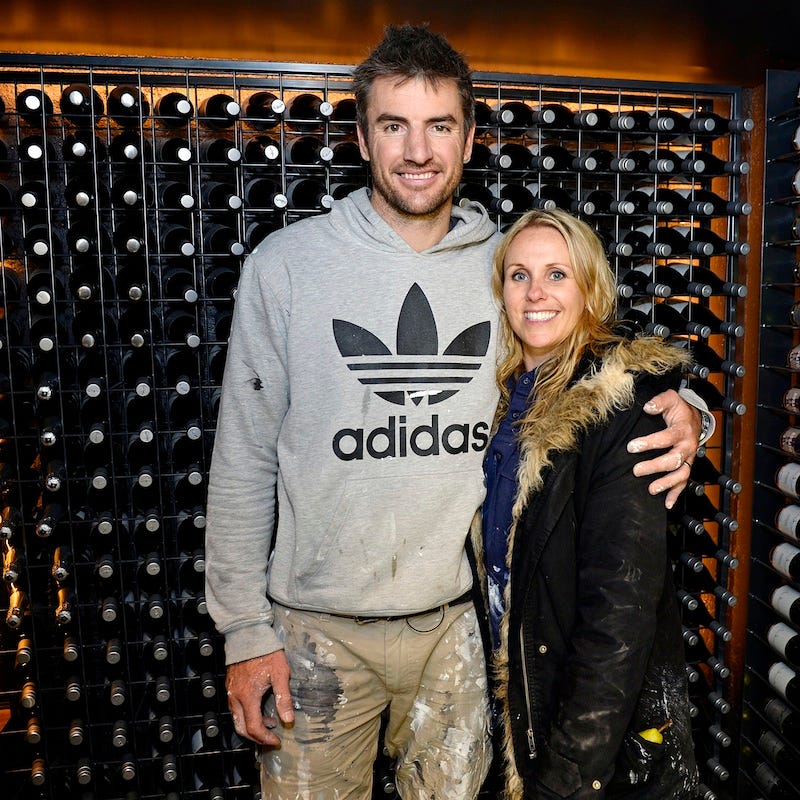 "We're getting towards the middle of Triple Threat, and I'm losing my s--- a little bit," Dea reveals.
"I'm tired. Off the back of Daz being in hospital and the pressure of doing it on my own, I got emotional, and I need a little bit of a break. I think that's a normal reaction after doing this for such a long time. I never felt like this during Glasshouse, so I think that's just fatigue."
Well, that fatigue isn't showing. If there's one thing Dea does well, it's "pretty", and that was on full display in each of this week's rooms. She's come a long way since we met her in last year's Glasshouse. Her eye for design has refined, and the proof was in the powder room.
"The powder room's tiny, so it was really just about trying to find room," Dea explains. "I kept it really simple."
With wall space at her disposal, Dea opted for a shelf behind the toilet – a perfect spot for her chosen artwork.
"I've known Phillip Castle for a long time. He's done all the fashion shows, and he gets all these really cool behind-the-scenes shots. They're a bit quirky and I just wanted that black-and-white look," Dea reveals.
"I knew he had lots of images of high-fashion models like Kate Moss and Claudia Schiffer putting lipstick on and getting their nails done, and I thought that'd be a really cute thing to put in a powder room."
Dea and Daz scored points for a laundry that was both functional and beautiful.
"Laundries are so hard to make look beautiful because they're so utilitarian – they're just functional rooms. We decided to keep ours really simple, with nice clean lines."
Choosing a laundry liquid the judges liked didn't hurt.
That said, it was their cellar that really turned heads. To quote Shaynna, "Talk about champagne tastes!"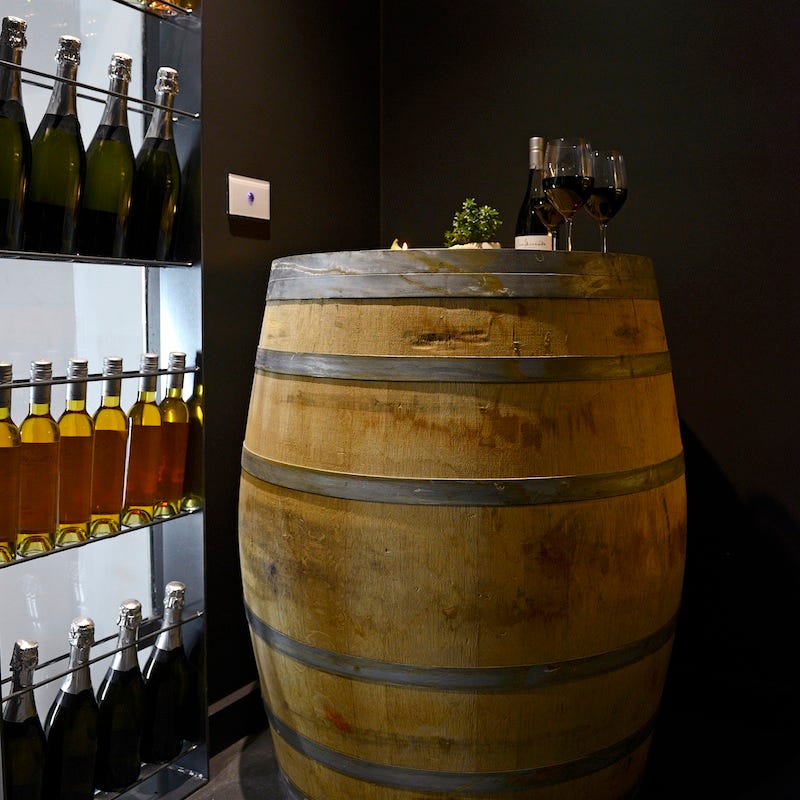 It had "wow" written all over it. The room was visually stunning and inviting, and it had a wine barrel, which is pretty hard to compete with.
"That was really cool," Dea says. "I was dead keen on it as soon as I heard we were doing a cellar. It's a little tasting station, you can stand there and have a glass of wine."
The cellar was the first curved ball our Block veterans have faced on Triple Threat.
"It was exciting! We've never done a cellar before. It was fun to challenge ourselves, and we feel like we did it really successfully."
While this week didn't exactly make for a "sexy" brief, each of our couples brought their own unique flair to their respective spaces. If it proved anything, it's that no room should ever be neglected stylistically.
Runners-up Josho and Charlotte presented three simple yet elegant rooms, their shelving and storage box are available here now.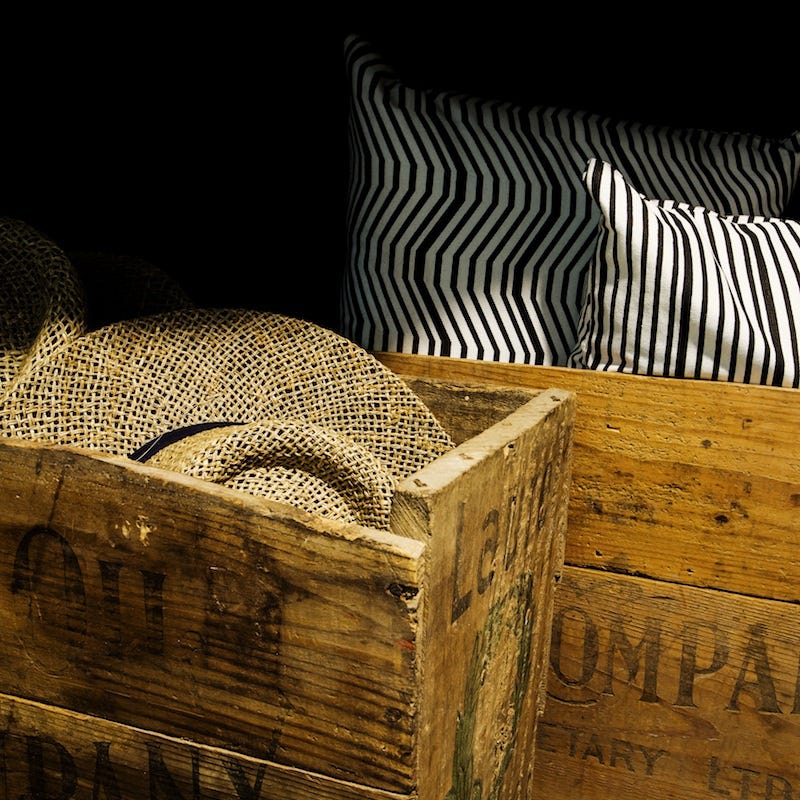 Also runners-up this week, Tim and Anastasia continued their incredible form. The judges singled out their use of lighting and you can emulate their look at home now.
Jess and Ayden were also applauded for their lighting. Superb and striking, their lighting choices cleverly gave their rooms a great sense of space. Their wall lights and pendants are currently in stock.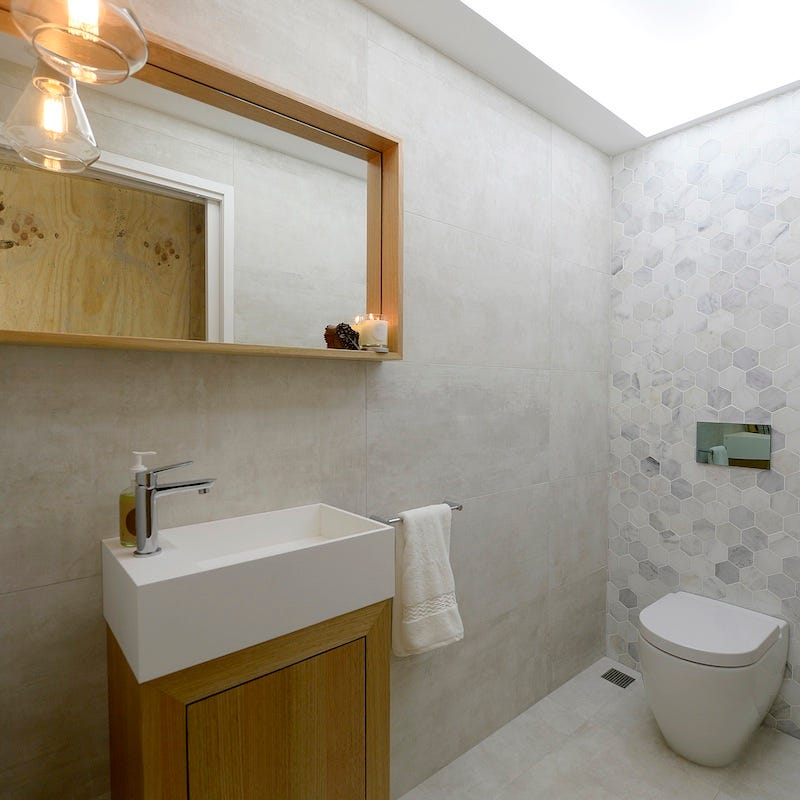 Has Dea's styling impressed you as much as it impressed our judges? Browse Dea and Daz's curated selections here at The Block Shop.