Write your list, check it twice - and head straight online to The Block Shop to purchase all your Xmas goodies!

Not sure what to get that notoriously picky relo? They're so annoying. But never fear. We've got elves. Check out The Block Shop's Christmas gift guide. Taking into consideration peoples different interests, hobbies and style we are offering awesome products at awesome prices. Happy browsing #BlockShoppers!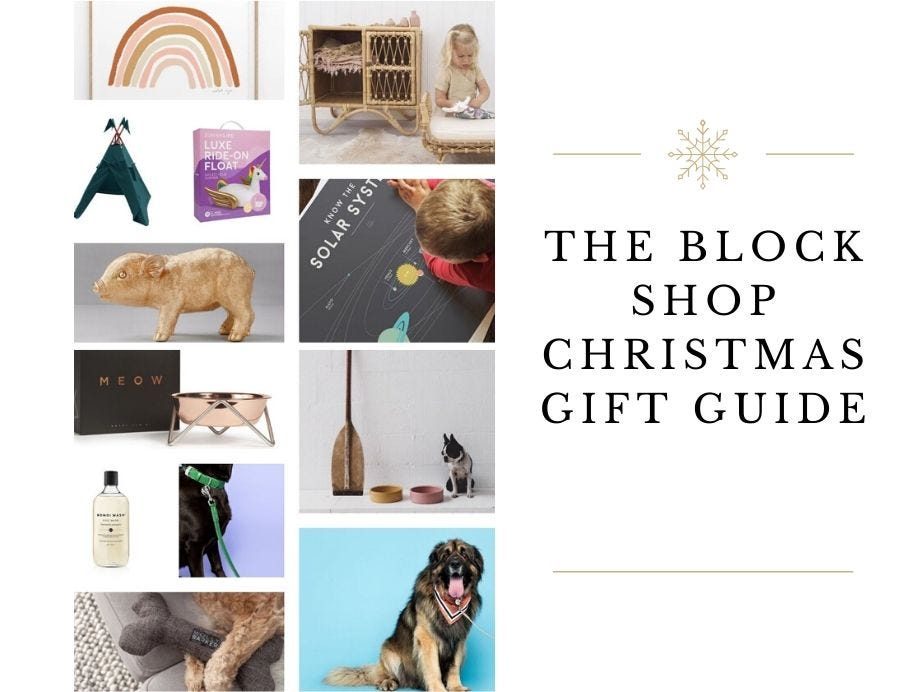 Take inspiration from this gift list to find that present for the treasured people in your life...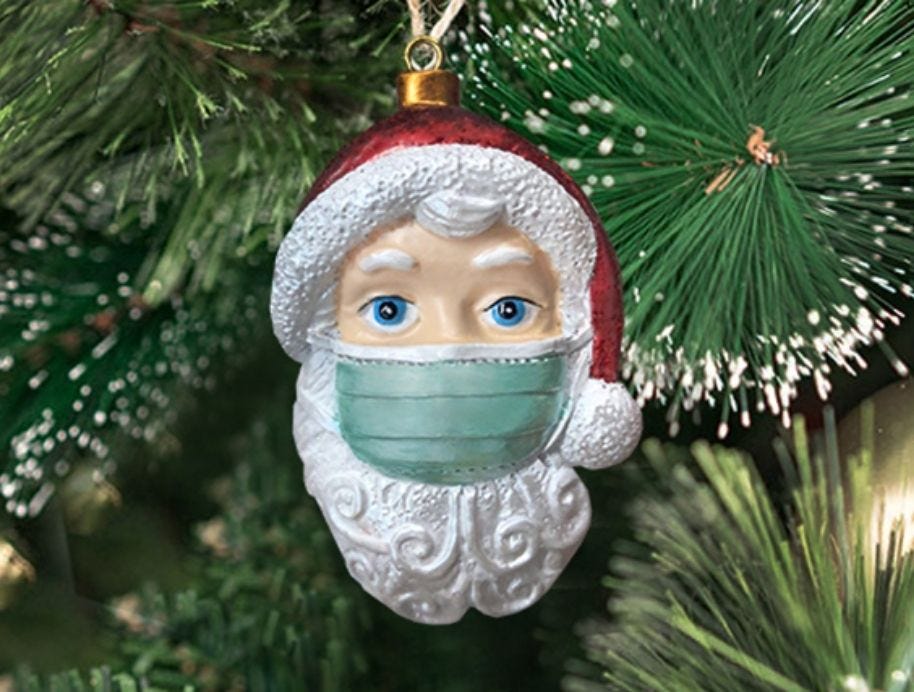 Everyone needs a masked Santa to mark 2021 right? Be quick before they sell out!


Christmas Gifts For Her

Is she tricky or just tricky to shop for? Shopping for the women in your life can be overwhelming but not here at The Block Shop! Look no further than our gift guide curated especially for her by a team of 10 highly experienced shoppers (that is working mums who know EXACTLY what they want). We've selected our favourites from a wide variety of unique gifts specifically chosen to make your selection hassle-free and memorable - from jewellery, floral art & luxe body products to soft furnishings including faux fur throws and cushions. Spoil her with a new coffee machine or show her how much you love her with a simple and traditional scented candle. We have your Christmas covered with that special gift to express your love HERE





Christmas Gifts For Grandparents

Grandparents – we're lucky to have them. Surprise them and make them feel as special as they are with thoughtful gifts to make everyday life more fabulous. They're either taking off to visit far-flung corners of the world or caravanning around Australia or if you're lucky they're your on-call babysitters in retirement (wink). Whichever type you're blessed with, The Block Shop's got something for them. From cosy bedding and throws to puzzles and books. Select from things that are small (that is, fit in caravans) and things that are not just big, but monumental, just like your love for them. Start Shopping for Christmas NOW


Christmas Gifts For Him

Boyfriend, husband, father, wanna-be lover, The Block Shop has a great range of presents suitable for all budgets and all guys – even those notoriously hard to buy for. Perhaps he fancies himself as a foodie – then shop our great range of kitchen appliances. Maybe manscaping's more his style - then go for our garden accessories. Or for any man in between choose from a fine assortment of he- gifts from beer holders and fun games to stylish watches, tech gadgets, grooming products and the all essential Sandalwood mandles. At The Block Shop, you're sure to find the perfect Christmas gift for the man in your life HERE




Christmas Gifts For Teachers

Education is the greatest gift given to our children so the only fair thing is to reward those who dedicate themselves to the task. More importantly, if you think about it, they've probably spent more hours than you have with the kids all year. 'Thank-You' means a lot, especially when it is accompanied by an awesome gift from The Block Shop. Shop our selection of gifts from small tokens for the teacher like a card, print or some hand cream to bigger gifts - if all the class is putting in. Hello new coffee machine for the staff room! Did we mention The Block Shop team is led by daughters of teachers? WE KNOW WHAT THEY WANT! Browse NOW





Christmas Presents For Pets

It's hard to understand until you're there….But once you're pet person you're a pet person for life. Whether they're rescue (thumbs up emoji), dachshund or siamese we know how much you want to spoil them. Just because they've got four legs (hopefully) instead of two, doesn't mean our little pet friends have to miss out on all the fun of Christmas gift-giving. We've selected a range of gifts from a heated pooch bed to keep your bundle of fluff cosy and warm to designer leather dog collars, even scarves. Grooming kits and eco pet wash PLUS dog and cat bowls that are worth leaving out in the kitchen. If you love spoiling your pets, then we've got your little furry darlings covered SHOP NOW


Christmas Kids Gift Guide

It doesn't matter who you are, shopping for a baby is a joy. And putting together a gift guide has been a pleasurable experience for everyone at The Block Shop. Cluck, cluck, cluck. Maybe they'll use it for a month, maybe they'll treasure it for years. Maybe they'll prefer the cardboard box it was delivered in or the pleasure of meeting the delivery person (who, of course, delivered it BLOCK SHOP style, without the hassle and in a timely fashion). No matter what, you can't go wrong with selecting from some of the finest artisan products on offer in Australia or plain handy nursery essentials like cots and blankets, decorating items like art and buntings, unique eco-friendly toys and play equipment to spark the festive spirit and joy SHOP NOW


Further gift inspiration needed?

She needs a special Christmas treat then look no further than a luxury gift– The Block Shop's got them. She likes things handmade? Then we've been thinking about her because we've been chasing down all the best local artisans we can find. He's got a special sense of humour? Then he's going to want one of The Block Shop's Christmas quirky gifts - The Block shop's been thinking about him! They're a guest to our fine country then you can't go past our amazing selection of all gifts Australiana. From wattle to gum… Sand to rock and everything in between, Australia's never been so well represented. In fact, The Block Shop team think about gifts so much take a look at our staff picks. We love receiving and giving them PLUS we know the products inside & out - consider your work done. Shop our gift guides online now we cater for all budgets so you can secure that perfect gift.