Meet the Block Shop artist who is responsible for Daniel and Jade's stunning artwork in their Master Bedroom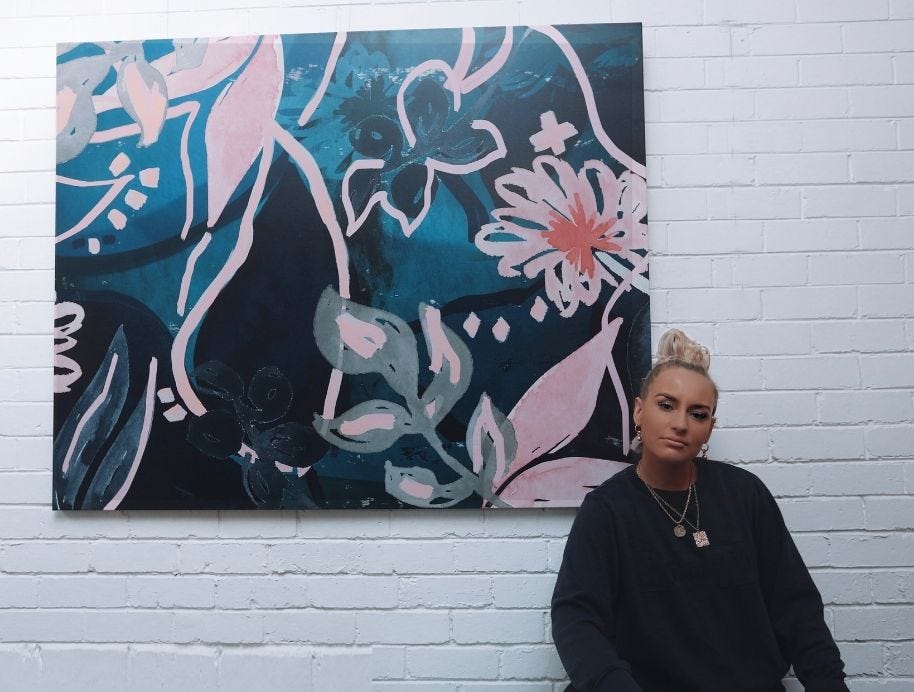 How long have you been producing your art?
Roughly about 7 years I have been producing and luckily enough selling. I feel very blessed to have been a working artist for this amount of time.
Where do you draw inspiration from?
Internal feelings or music. I often will turn on music that holds heavy lyrics and I just let it take me to another place, like an escape. Creating some external bliss from some internal feelings, whether they are good or bad!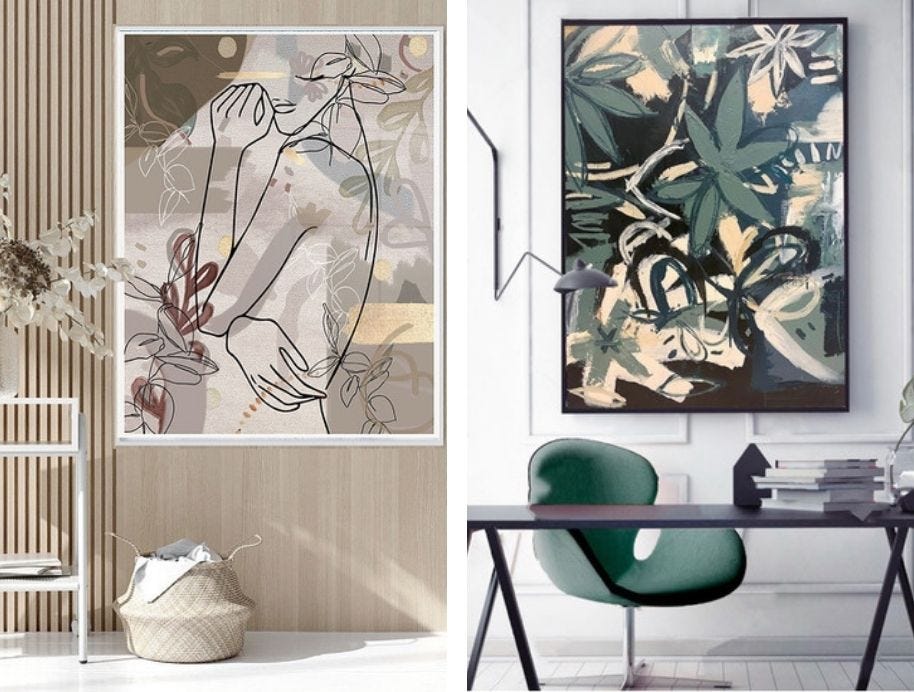 Shop these beautiful prints by Jenna HERE


How long does it take you to create a piece?
Depends on the medium, Some dry so fast you have no choice but to work quite quickly. But others using just acrylics and inks take time. Sometimes it's one day, sometimes one week. I don't pressure myself to be fast or slow, just whatever flows naturally.
How would you describe your art?
My style has evolved a lot from just fluid work to now more line and structure. I would paint to current trends I see in modern or heritage homes. I love interior design, and I really try and align with designers and pallets within homes.
How would you describe your personal aesthetic?
I used to be a bit of a wild child artist but I have grown up and naturally, my taste has evolved too so I just like plain foundations whether that be in homes or wardrobe. And layers and textures can have the most basic palette in your home or wardrobe but textures are everything.
How do you come up with a name for your artwork?
Music and lyrics that hit home mostly. I like to translate words I like into french and a while back I would ask my nieces or nephews what they saw, an untrained brain that says exactly what they see has quite amazing results.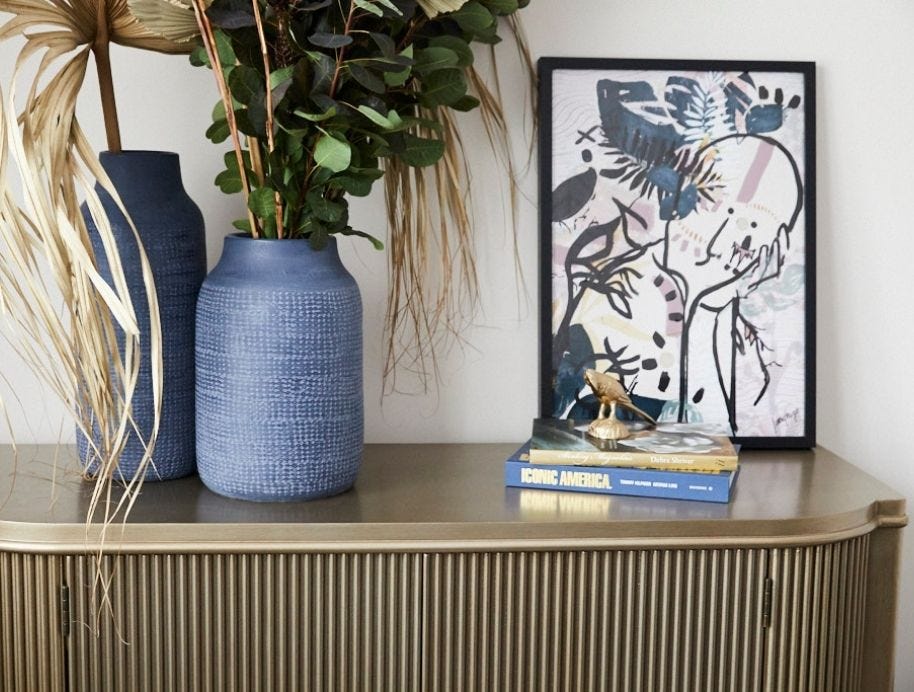 'Tropical Queen' sitting pretty in Danel and Jade's art deco inspired Master Bedroom.|


Your art features on The Block this year?
I have a piece in Daniel and Jade's home. It's a small piece but still a nice little validation that people enjoy my artwork.
What does it mean for you to have your art featured on The Block and be a Block Shop artist?
It's lovely to be seen - and be alongside other artists that are amazing. I think The Block is a pioneer of a show and to be recognised by the people who run this empire makes me think, I must be doing something right. Very grateful!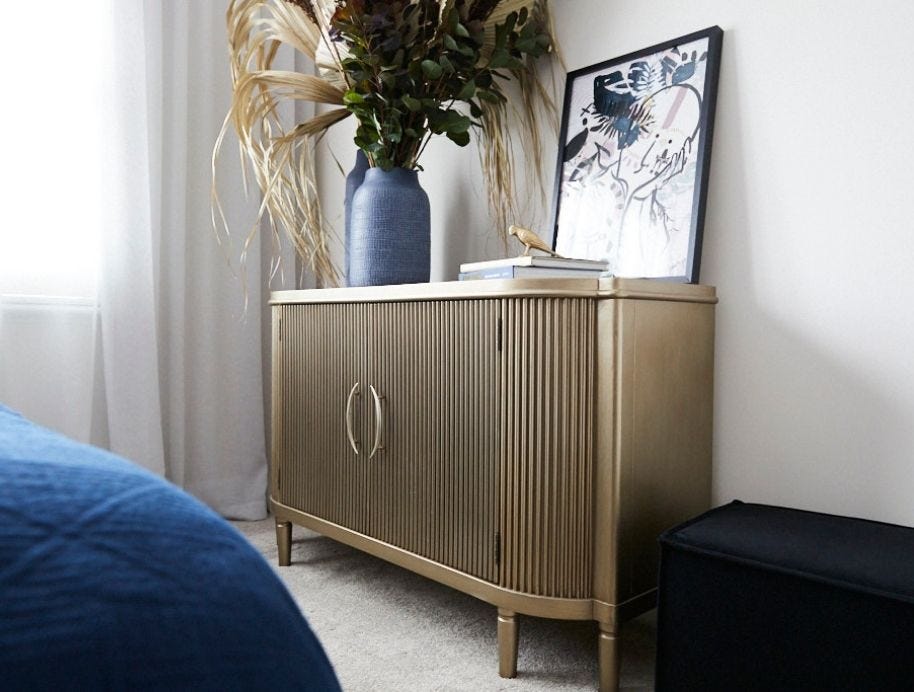 Block contestant Jade has been second-guessing her styling all throughout The Block, but she didn't have to this week – she was on point selecting Jenna's 'Tropical Queen' framed print.


Do you have a soundtrack you like to create to?
I do actually. I listen to kings of Leon - or I painted to a band name Dawn Golden for 2 years.
Favourite holiday destination?
TRIGGERED - haha COVID-19 has us all reminiscing but my favourite is Bali. I haven't travelled very much but I go to Indonesia every year for downtime. Pre COVID of course!
Speaking of the current lockdown situation how are you?
Just staying home and being safe. I think if I was honest I have been online shopping so much lately I wouldn't be surprised if I came home to a baby lama at my door right now!
This gorgeous print was a collab between Block favourites Hannah and Clint and Jenna. Find more HERE

Hardest person to buy a gift for?
I pride myself on gifts. I am a master at buying gifts. You heard it here first.
What would you buy yourself from The Block Shop?
Miimi and Jiinda artwork. LOVE.
Fashion style icon?
Pip Edwards of PE Nation I love her style and authentic nature.
Yes, please! 'Dream Keeper' original artwork available now at The Block Shop - be quick!

Favourite house decorating trend?
I am an occasional chair addict. I go nuts for a sexy occasional chair.
A perfect Sunday afternoon would be…
Cheese Platter, red wine and a fire.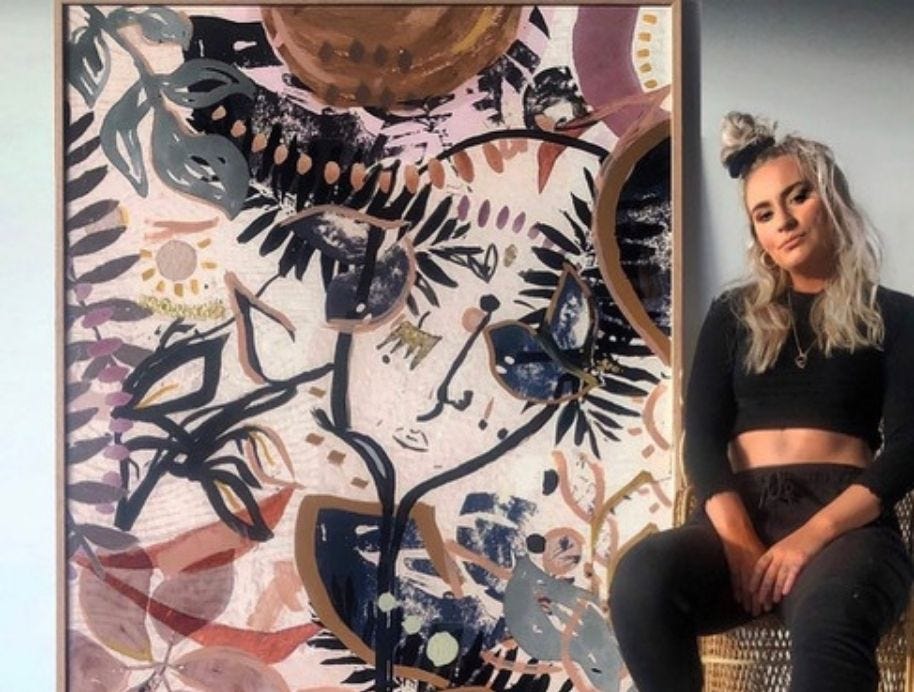 "I think The Block is a pioneer of a show and to be recognised by the people who run this empire makes me think, I must be doing something right," Jenna tells Insider Style.


Shop Jenna Paige's art HERE