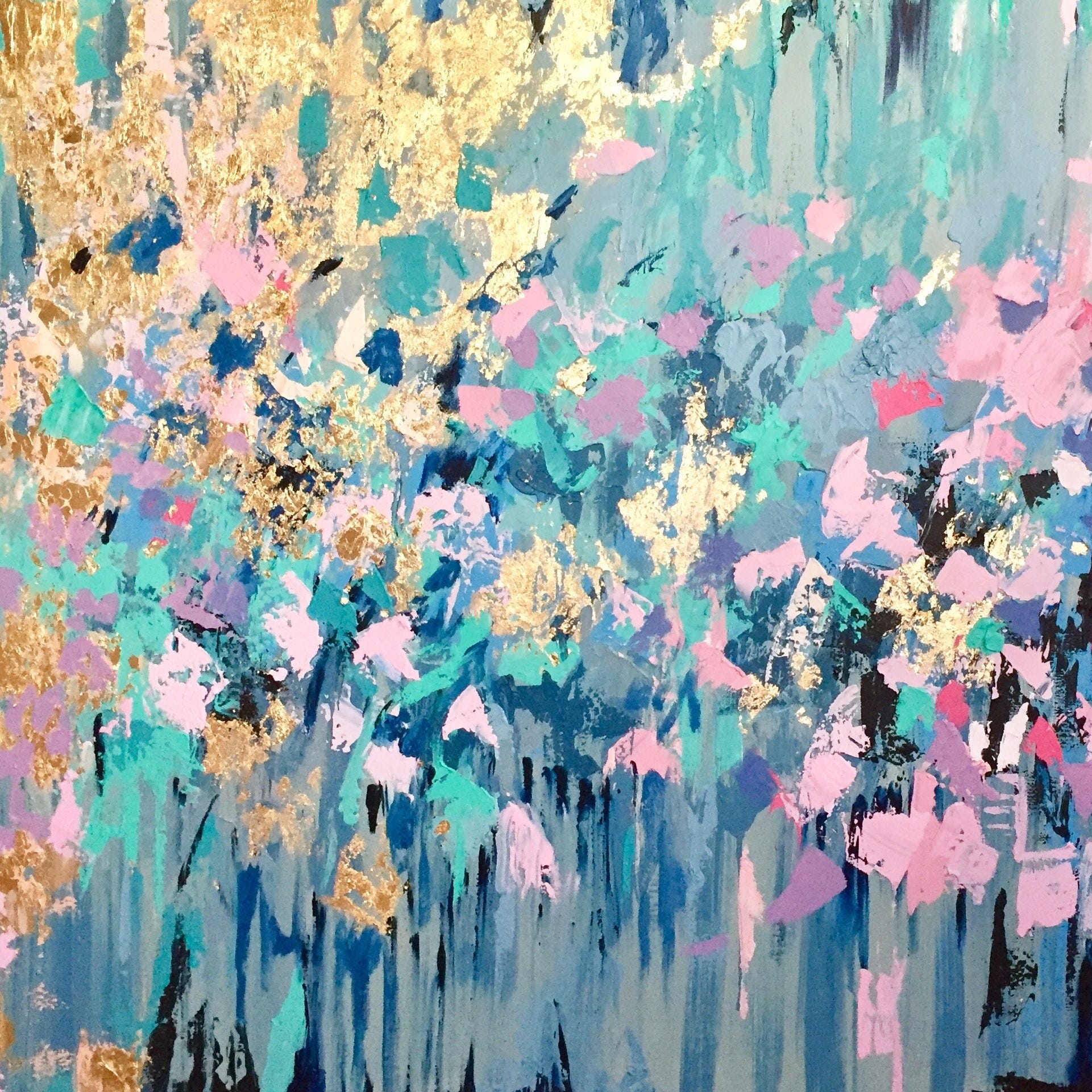 Lou Sheldon Art
Lou is an Australian based Artist using mixed media on canvas and linen. She started exploring colour at age 5 through the 'The Sun' (now 'Herald Sun') 'Corinella' colouring-in contest winning week after week.
Lou was taught by her dad, a self-taught artist who was diagnosed with a brain tumour when she was 2 and died when she was 8. Lou continued to draw and paint and studied art well into her late 20s. In her thirties, she dusted off her dad's old paintings from under the family home she grew up in and came to see that even though they had been painting years apart; their signatures used to sign paintings were exactly the same. They are a simple notation of 'SHELDON' surname in capital letters.
In a nod to her dad's humour and to honour the time they spent 'finding the hook' in Geoff "Jeff" Hook's regular cartoons when she was a little girl, you will find (if you look hard enough) her dad's first initials "RA" (Robin Arthur) in each of her paintings.
Today, Lou sells paintings all around Australia and the world. Her works have been sent to Sweden, UK, America, Egypt, Dubai and Singapore. She has received commissions from anyone and everyone from KiisFM in Sydney, Green Art Gallery (Dubai) and various construction companies (to name a few). She has had two pieces feature on The Block in 2018 ( controversial painting in Courtney and Hans' Master Bedroom and an abstract -'Sea of Gold' - in Norm and Jess' Hallway)
If you would like your own piece commissioned contact info@theblockshop.com.au
Filter
8 per page
12 per page
20 per page
36 per page
48 per page
Showing 20 of 51 products
Filter
8 per page
12 per page
20 per page
36 per page
48 per page
Showing 20 of 51 products
Filter
8 per page
12 per page
20 per page
36 per page
48 per page
Showing 20 of 51 products