This month we're saying hi to more fabulous retailers, who are joining the Block Shop Family to sell their wares through the site. Every retailer is personally approved by us, so you can be sure their products are of the best quality, unique and totally, totally fabulous!

Read on to find out more about this month's fab new finds:
Oon

Oon (which means 'wool' in Nepalese) is an Australian label that combines fashion forwardness with the work of artisans, honed over many, many years. Handcrafted from finest cashmere and other naturally luxe raw materials (think Merino, linen and NZ wool) their fine and distinctive cashmere products and felt home wares will be a gorgeous addition to any home. Oon works with natural, environmentally and renewable materials only - the manufacturing process is low tech, utilising traditional handlooms, natural sunlight and environmentally-friendly dyes. Oon is where luxury meets everyday comfort - every item is hand-made to last. And we can't get enough!


Lost & Found Art Co is an ever-expanding and vibrant range of affordable artwares for your home, designed and created in Australia by artist Christy Rock. Her pieces combine hand-drawn illustrations, beautiful textiles, screen printing and mixed media. Each are bursting with life, and showcase Christy's affinity with nature, colour and a happy vibe - all things she surrounds herself with from her seaside home in remote Geraldton, Western Australia. In this carefully selected range of 'Blocks for the Block', Christy has used a mixture of cacti, succulents, wildflower and bird motifs, and each piece is available in varying sizes. Mix and match your Lost & Found Art Co woodblocks on the wall, or stand them amongst your treasures for an instant pop of unexpected colour!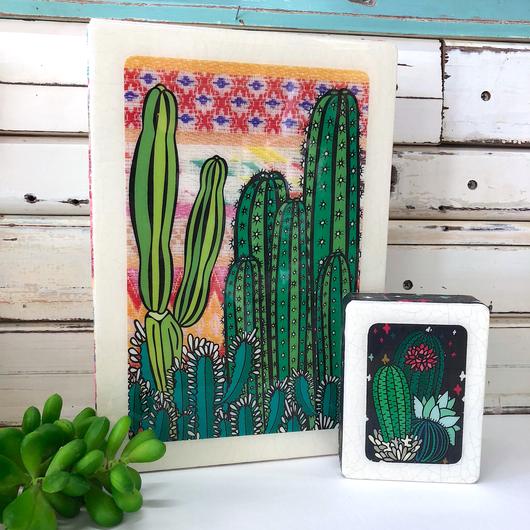 Rialheim Ceramics

Rialheim is a ceramic studio based in Robertson, South Africa. The brand was founded in 2012 by Rial Visagie with a small group of ceramic artists. They specialise in shapes and glazing techniques inspired by Africa's diverse cultures and beauty. Each piece is an expression of Africa's rich culture and emotions, told through the use of craftsmanship utilising African soil, fire and water. Rialheim proudly design and manufacture all of their products from a farm in Robertson. Their goal is to produce authentic items that are functional and fun, showcasing the use of African clay. We absolutely ADORE these gorgeous vases.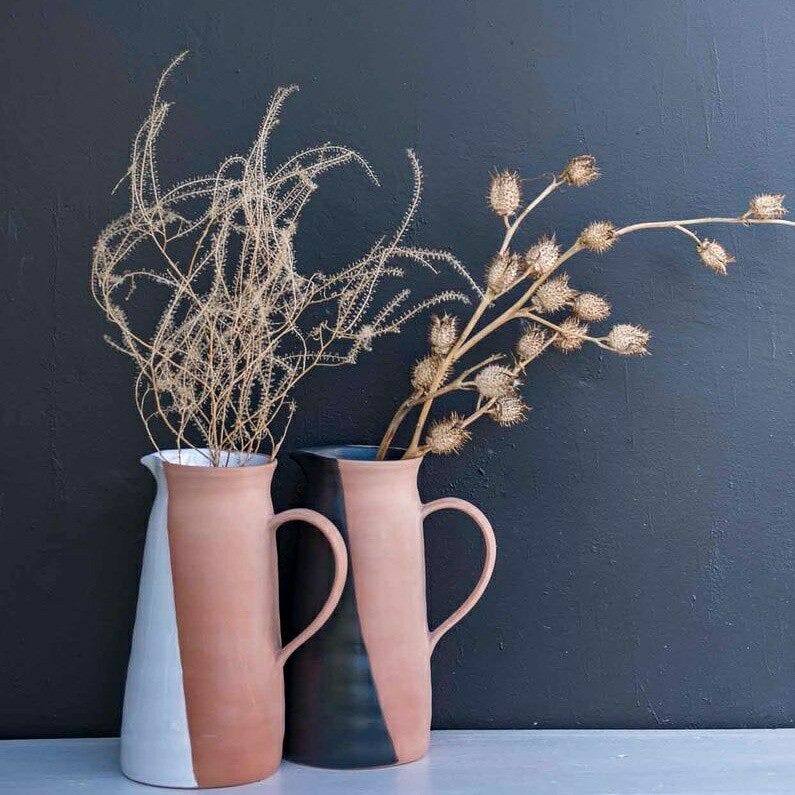 Grotti Lotti

Casey Manson is the artist behind Grotti Lotti – a name originally given to her first born child. "It somehow become my alter ego and business identity," she explains. Casey's art has been described as 'happy, unique, quirky and contemporary' - and we agree. We are OBSESSED with her cute, whimsical farm animal prints, and cheery little budgie pictures - perfect for kid's rooms! Casey enjoys working in a variety of mediums, and particularly likes playing around with skewers, pallet knives and textas to produce her art, although admits that watercolour is her favourite medium. "I would paint all day if I could," she says. "There's often chickens wandering about, children hollering and footballs being dodged as I paint!"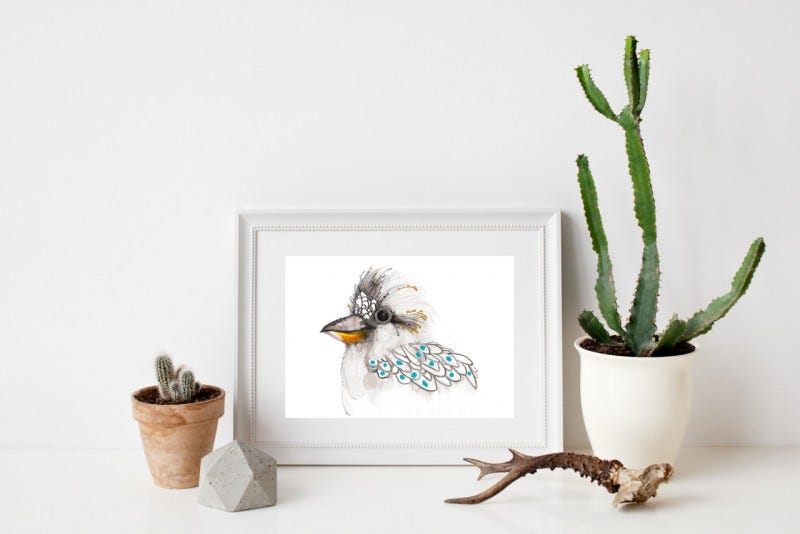 Brodie & Co is a lifestyle brand offering timeless, affordable and quality staple pieces for everyday style. Their aim is to provide a collection of minimalist pieces that can be used for many years to come. All of their products are designed in-house and handmade with love by the owners and their "little collection of makers." Their hand-made leather cushions are to-die-for, as is their gorgeous rustic bath caddy. Perfect for winter soaks in the tub - after all, everyone needs somewhere to put their red wine glass! Sign us up!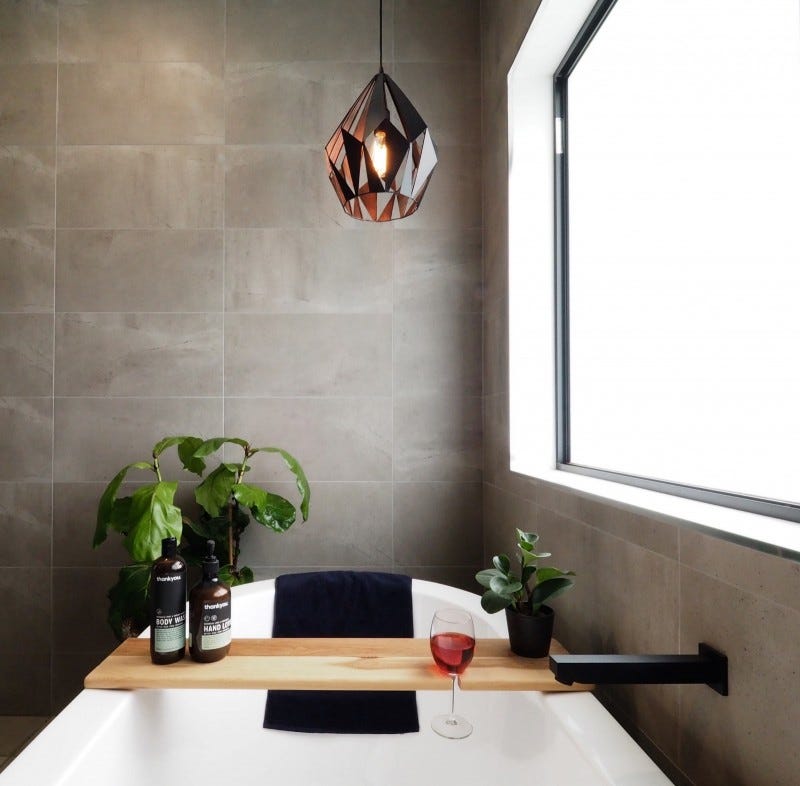 If you're anything like us, then chances are you have a house full of IKEA furniture you're frantically trying to distract from. It's OK - we get it. Which is why we are absolutely OBSESSED with this new stockist, who provide customised panels to transform your flat-pack IKEA favourites into home decorator hero pieces. Honestly - these pieces will change your life, making your furniture totally unrecognisable. In the best possible way! Browse the range and see if you can trick up pieces in YOUR home. And yes, this is officially The Best IKEA Hack EVER! It's OK, you can thank you later...
Africanologie Home was born out of a love and passion for Africa - its diverse cultures, beautiful landscapes and the purity of its creations, which are the essence of the hand-selected range stocked through the site. Most of Africanologie's products are handmade, one-of-a-kind unique pieces that have been sourced from communities across the continent, or commissioned directly by the company, in collaboration with talented artisans. Africanologie pride themselves on their strong relationships with the artists they use, and with their communities. New products are continually added to the range, so keep checking back in.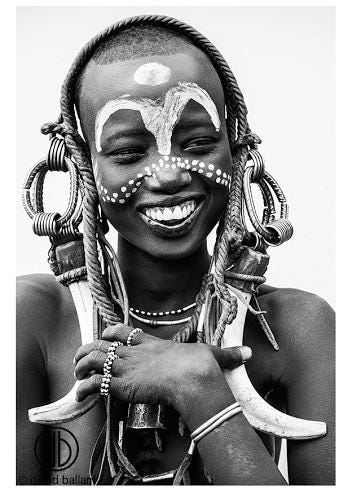 Did you like this blog? Subscribe to our newsletter to be the first to receive news from The Block! Subscribe now to receive $20 off your next order.