With new technology and classic style, Viridian's Lightbridge next double glazing bring the best of both worlds to windows.
Renovating an old home can be one of the most rewarding experiences ever.
Uncovering the original style hidden under years of a home handyman's labours, showcasing the classic touches that make a home true to its era, then incorporating the latest techniques and materials to bring it all up to date will give you a home that's as beautiful as it is practical.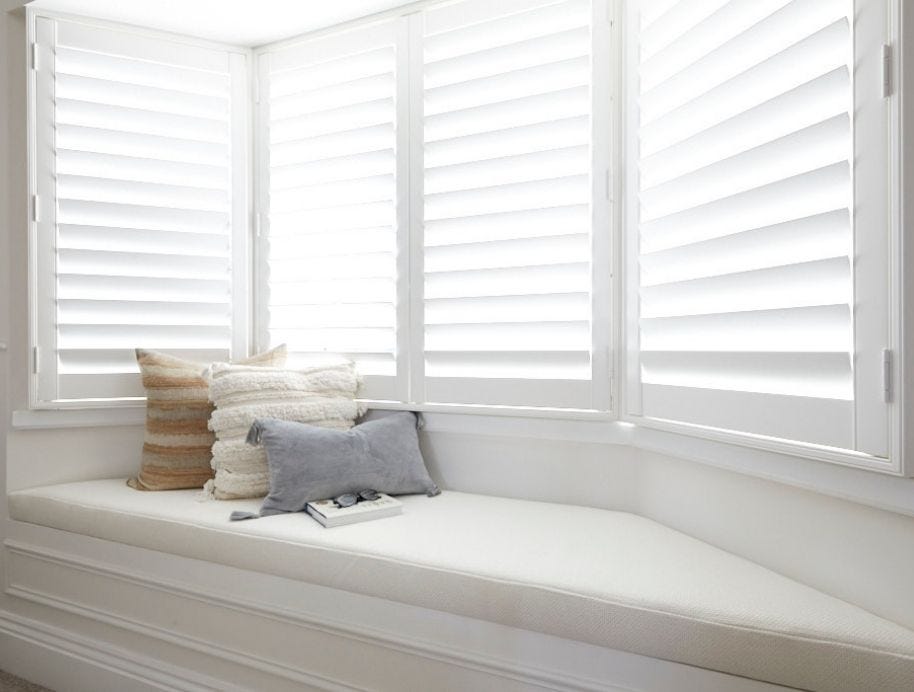 Walking into Luke and Jasmin's Master Bedroom all the Block judges loved the breathtaking Viridian Glass bay window.
And one of the most crucial, but often overlooked features in any build is the windows.
The eyes of the home, windows bring light and showcase the gardens and surrounds to those inside and set the tone for the overall style inside and out.
And with new technology built in from the start, they can be much more.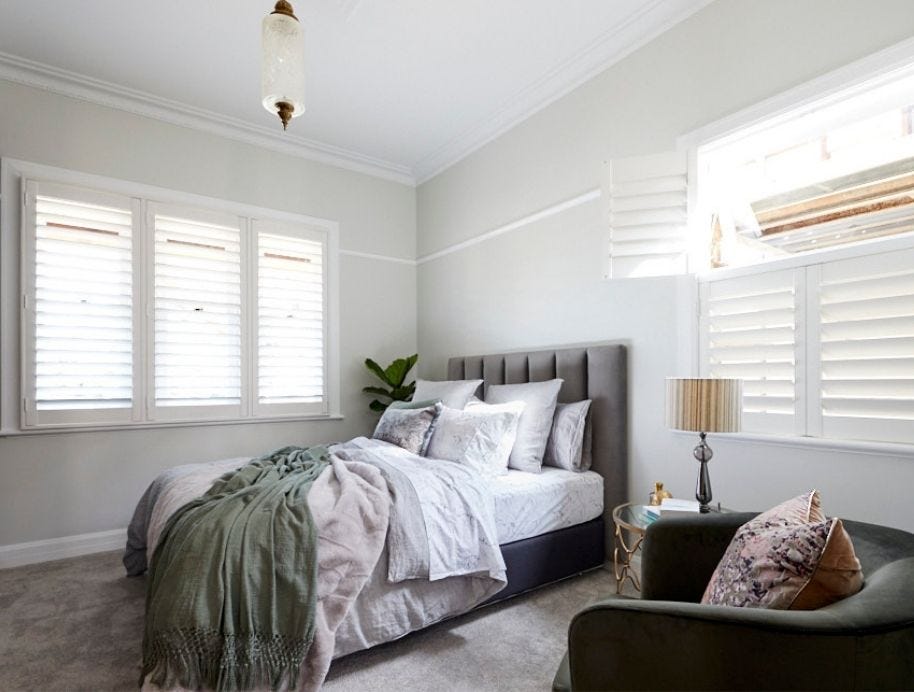 One of the most crucial, but often overlooked features in any build is the windows. Daniel and Jade have ticked that box in their Block guest bedroom.

Used in all windows throughout The Block, Viridian's Lightbridge next double-glazing is a great example of what's possible.
Viridian's LightBridge double glazing has been used on The Block for many years, this year Viridian Glass launched the next generation of LightBridge, LightBridge next. This season is where LightBridge next makes it debut on The Block!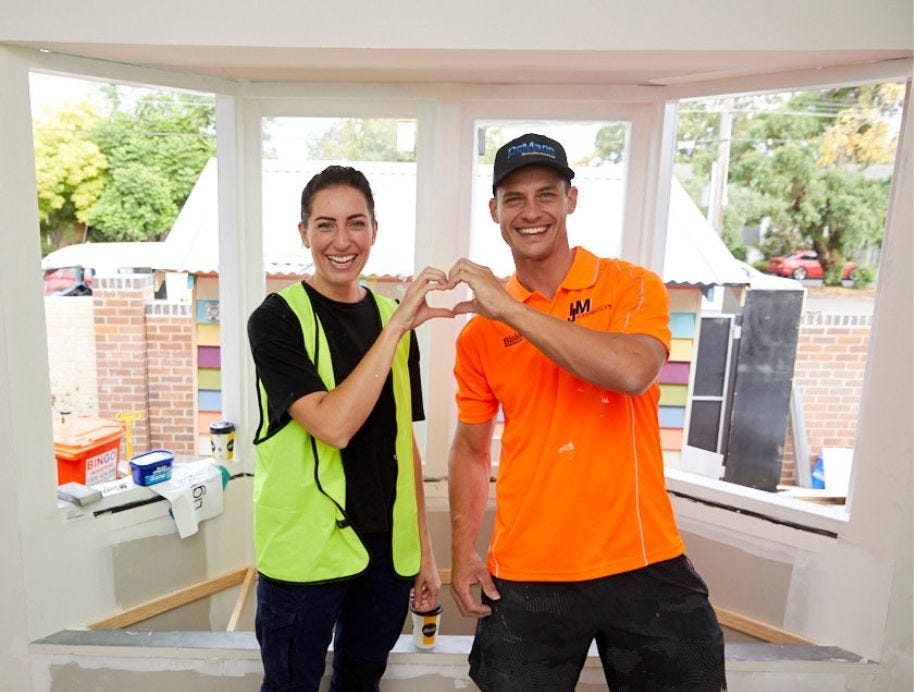 Luke and Jasmin in love with Viridian's LightBridge Next double glazed bay window they selected for their Master Bedroom.

With two panes of glass separated by a non-conductive spacer bar and a layer of non-flammable, non-toxic argon gas built into frames to fit any size, the windows automatically bring a standard of temperature and sound insulation that's simply impossible with traditional glass.

"It's a world away from what we used to put in our windows even five or ten years ago," says Viridian's Anthony Gunther.
"The glass that's in The Block is three times more thermally efficient than standard glass and that allows people to put in up to two and a half times more windows than they would have in the past without sacrificing comfort."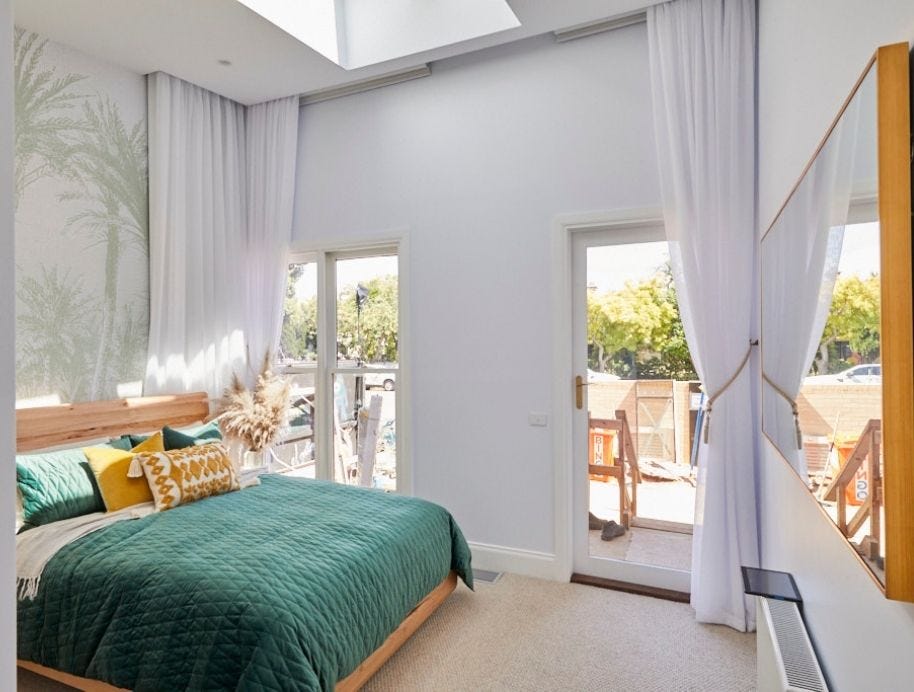 Let there be light! Jimmy and Tam's winning Guest Bedroom featuring Viridian glass windows with double glazing technology.

That means from the moment the glass is installed, summer heat and winter cold stay outside and sound – from inside or out – is turned way down.
"Whether you're building a multi-million dollar home in Brighton or an average suburban house you should have the best glass because your home is your sanctuary, particularly now since COVID-19," Anthony says.
"If you're going to spend a lot of time in your home you don't want to be hearing the neighbour with home theatres watching reruns of Star Wars or spending more than you need to on heating or air conditioning."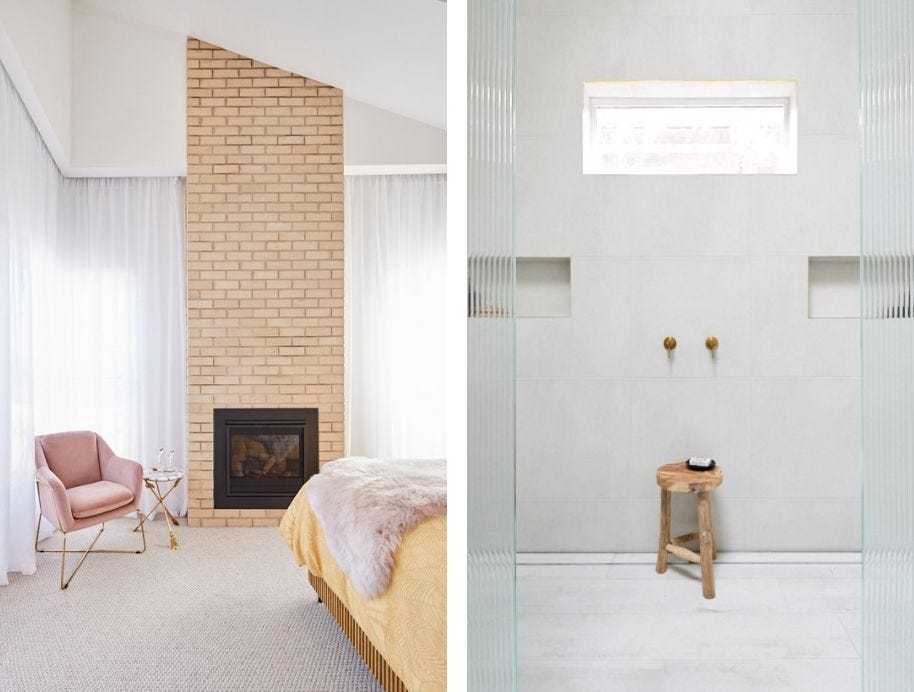 LightBridge next double glazing has been selected in these stunning Block rooms windows to add comfort, natural light and includes UV protection to protect furnishings.

And the LightBridge next double glazing is tough.
"LightBridge Next isn't your standard double glazing, it's the most advanced glass technology you can put into a residential home," Anthony says, "we're talking about the stuff that was in commercial buildings migrating into a residential aspect.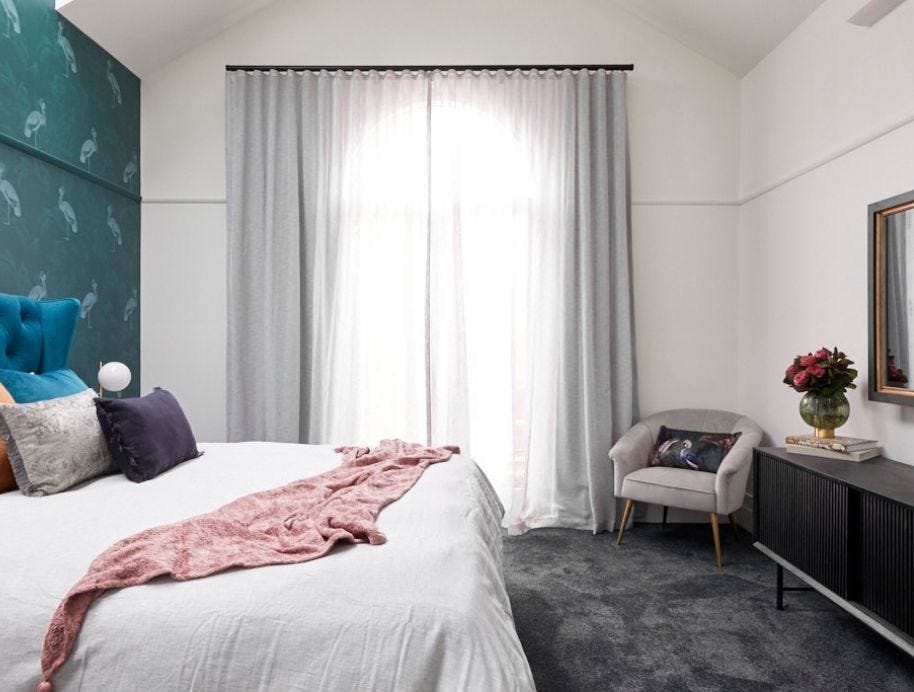 Oh, that stunning arch shining through in Harry and Tash's winning Master bedroom!

"We've built in a safety glass to the outside with an acoustic inner layer and we've also changed the spacer to a non-conductive material. That's all very technical, but to the homeowner, none of that is even visible.
"We do a very good job of making it look normal but the benefits of that glass are immediate and will continue for years to come."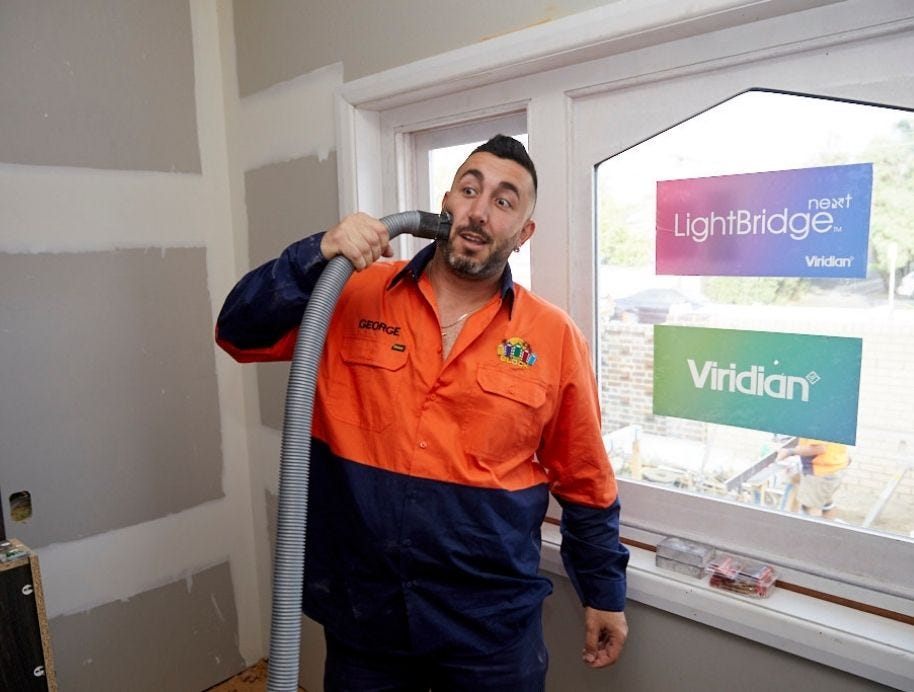 George would say...ask your window fabricator for Viridian LightBridge next for your reno!

Watch The Block to see how LightBridge next is used throughout the builds, bringing classic touches and modern technology to their homes.
And before you renovate, talk to your builder about finding a glazier who can help you incorporate Viridian's LightBridge next into your build.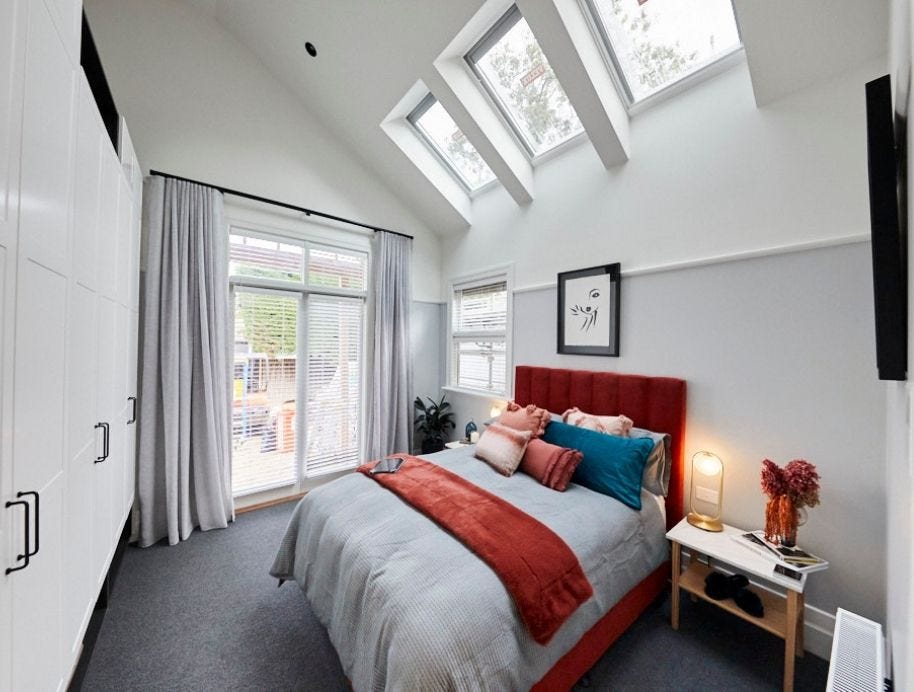 LightBridge next double glaze allows you to have larger windows for optimal natural light, without compromising on thermal or noise comfort as seen in Harry and Tash's Block Guest Bedroom.


To locate a LightBridge next supplier near you, click here

This is a sponsored post in conjunction with Viridian Glass