Everything you'll need to know before you start your new kitchen

It's arguably the most important room in the house - so you'll want to get it right. But don't worry - we've got you covered! Read on for a full list of things to consider before you embark on your kitchen overhaul.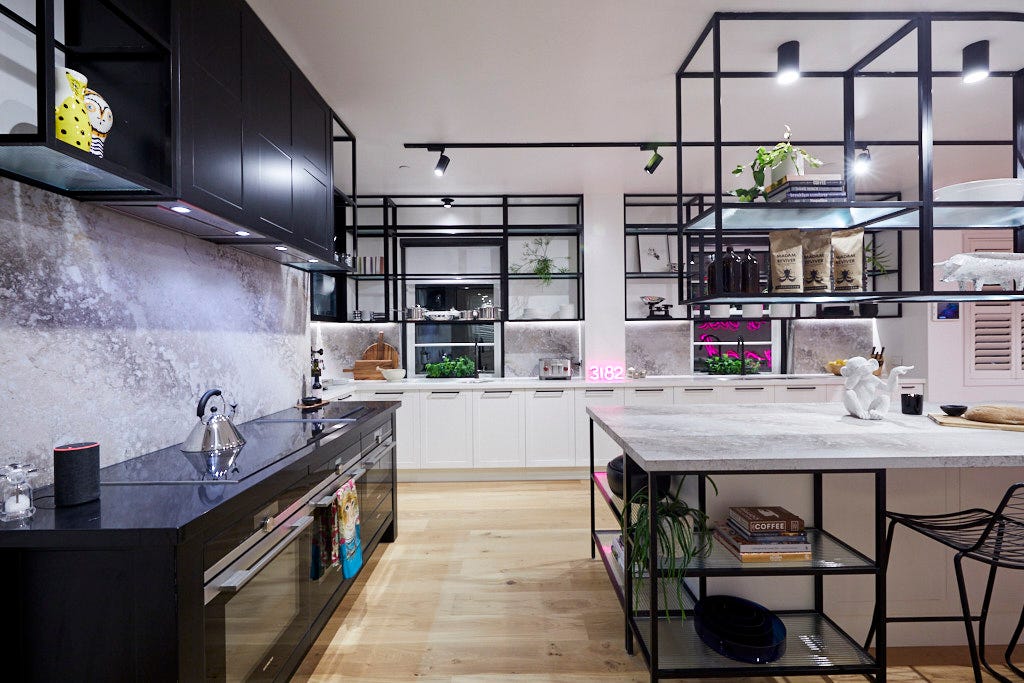 Hans and Courtney absolutely knocked it out of the park in the 2018 Block Challenge Apartment with their exceptionally executed black and white 'St Kilda' kitchen.


Top 15 tips for planning a kitchen renovation or new kitchen:

1. Do you need a full kitchen reno?

It's easy to get carried away with the idea of having a brand new kitchen. But if budget's a concern, have a think about whether a partial renovation will do. This might simply mean replacing the benchtop or the cabinetry. Instead of pulling everything out and starting again, perhaps just a change of cupboard doors will suffice? If your joinery is in a decent condition, maybe all you'll need is a lick of paint? You don't need to go overboard.



It's often overlooked, but don't underestimate the power of a good handle or knob - it can make or break a room. Deb and Andy selected a simple gold handle in their winning Oslo 2019 kitchen.

2. Will you need to replace your kitchen appliances?

Again, if budget is a concern, updating your kitchen may be as simple as just replacing your old appliances. If a full renovation is on the cards, be sure to properly research what you need BEFORE you begin work - that way cabinet makers can fit around your items and their dimensions. If you're buying lots of new big-ticket items, consider opting for the same brand for consistency, and try to purchase them all at once to maximise any potential savings.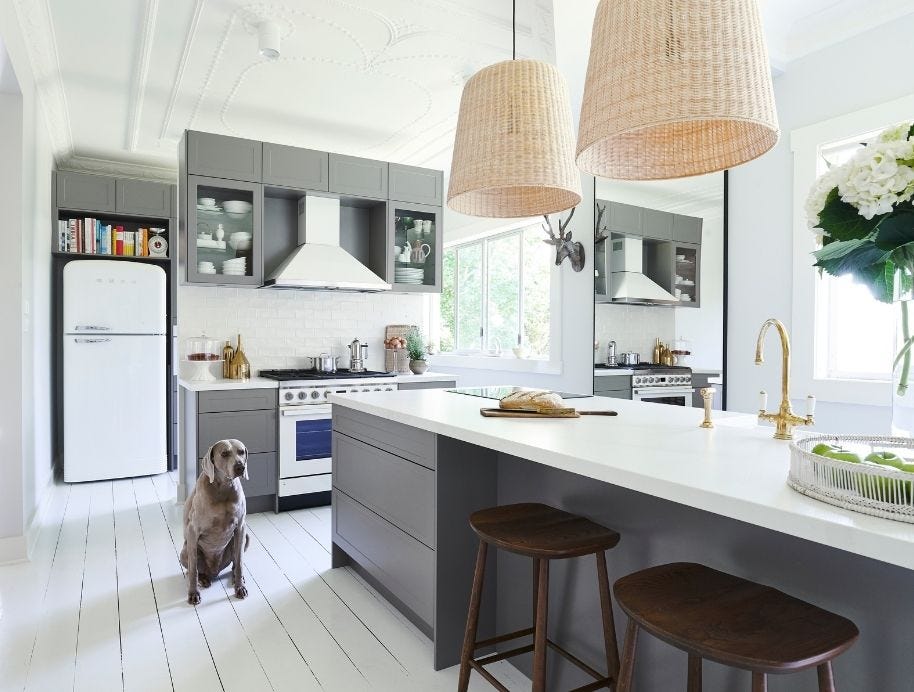 Neale Whitaker's South Coast modern rustic Kinsman kitchen. (Photographer: John Paul Urizar)


3. Kitchen Function, Function, Function!

We can't stress this enough - your kitchen needs to be the most functional and user-friendly room in the house. When planning out your space, make sure you consider practicalities like 'set-down space' around ovens and microwaves. As a general rule of thumb, allow 375 mm of countertop on each side of a cooktop and refrigerator. Also, consider where you will be preparing your meals - it makes the most sense to place bins close by, as well as the sink.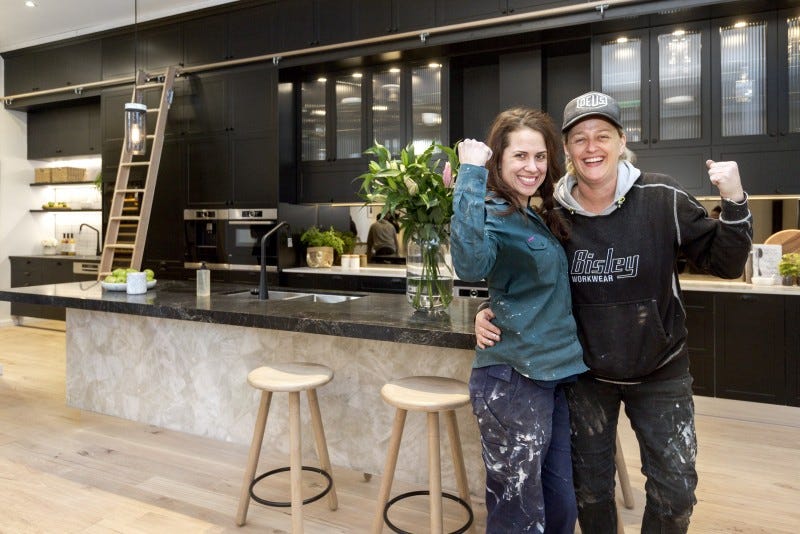 They're The Block's undisputed Kitchen Queens, wowing the judges with two exceptionally executed spaces both in their own apartment and the Challenge Apartment. All hail Julia and Sasha!

4. Make kitchen thoroughfares flow

Think about how everyone will move around the kitchen and allow, where possible, plenty of room to move. As a rule of thumb, paths through the kitchen should be at least 900 mm wide. Paths within the cooking zone should be at least 1050 mm. Try to place your fridge in a spot where it's easily accessible to drive-by grazers, as well as those prepping food in the area. Also consider how doors open and close - when you open up your dishwasher, for example, you don't want to block half the kitchen and have to be constantly stepping over it. Ditto over-head cupboards - no one likes a poke in the eye!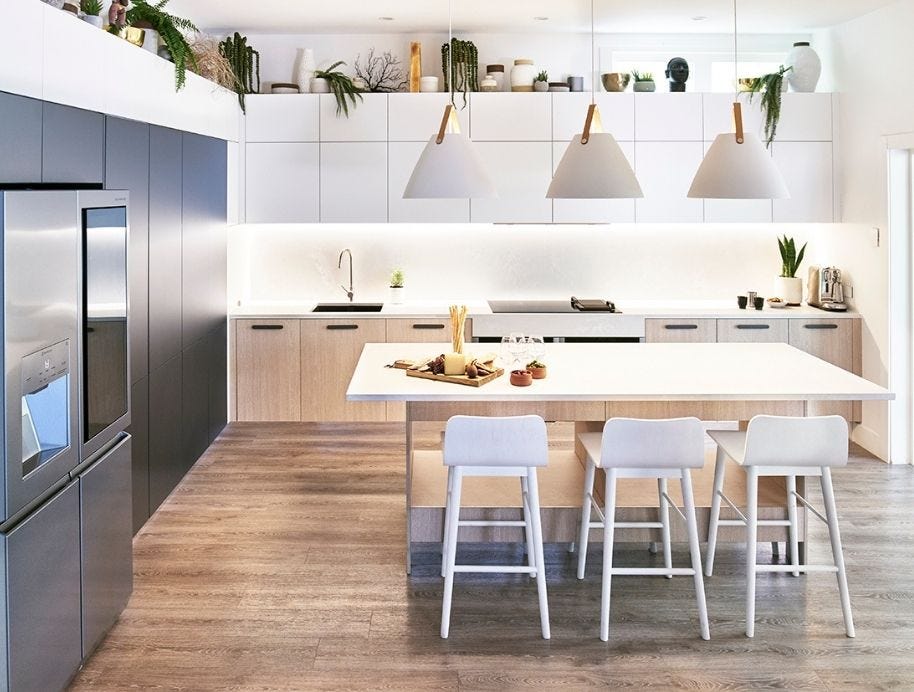 Darren Palmer's Bondi kitchen "you can make a neutral palette so much more interesting by combining a mixture of textures - and a popping metallic really dials up the interest."

5. Think about your kitchen plumbing and electricity BEFORE you start

This might sound simple, but it's perhaps THE most important thing you need to consider when embarking on a kitchen reno. If you're renovating an existing kitchen space, consider where the plumbing lines already are - can you work around them? Ditto for electricity points. If you're considering adding an island bench, make sure plumbing and electricity is fed to it BEFORE you begin work, and before your new floor is laid. This can be a costly problem to fix.

Create the 'Golden Triangle' in the kitchen. One good rule of planning is to have no more than a few steps between the sink, cooktop, fridge and benchtops.

6. Where will you be plugging in?

Consider the placement of electricity points. Plan all these out before you start work, and really think about what appliances you'll need to use regularly, and where you want them to be. If you're putting your washer/dryer in the kitchen, make sure it complies to code and works with the existing kitchen staples like stoves and microwaves. Oh, and don't forget to include powerpoints on an island bench - they're invaluable!


7. Create a focal point in the kitchen

Designing kitchens can be more than a little overwhelming. But a good place to start is by deciding what you want the focal point of the room to be. Will it be an island bench? Do you want to make a statement with your splashback? Are you opting for a statement light? Once you have an idea you can plan your cabinets and benchtops around it.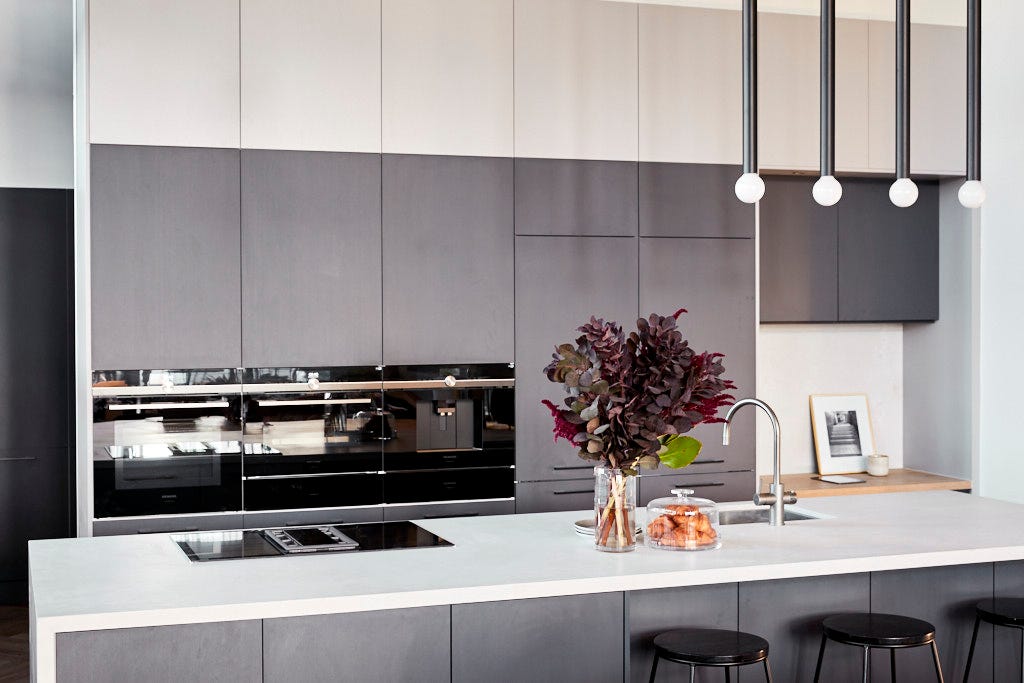 Who could forget this gorgeous architectural light feature? All three judges fell in love with Bianca and Carla's' choice of lighting - especially Darren, who referred to the feature as, "Little exclamation points saying: 'I'm fabulous!'"

8. Arrange your kitchen range

The area around your stove and cooktop needs to make sense - after all, it's the spot you're likely to be spending most of your time. Especially if you're making risotto! Have all your sauces and condiments in easy reach, and include a spot for utensils oft-used on the stove. This is also a good place to consider how you want to store your knives. Is there room for a block? Or does it make more sense to magnetically stick them to a strip mounted on the splashback?


9. Create your own 'Chef's Line'

For those that don't know what this means, it's that bit in a restaurant kitchen where you can see chefs assembling your food at the front. Think about adding a space like this in your home - island benches are perfect. They create a focal point, and a place for people to gravitate towards. Just make sure if your island also includes cook-tops or meal prep areas that these are clearly delineated from seated areas - having a raised section for guests to sit and eat at works well.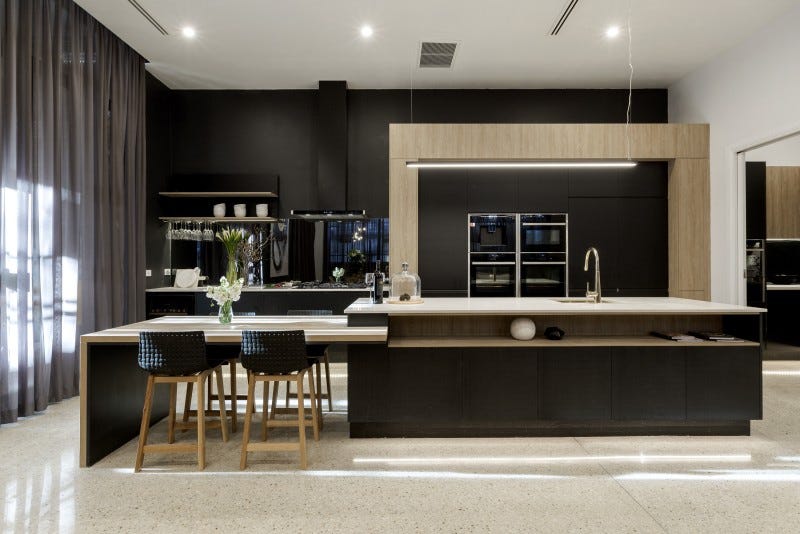 Karlie & Will's 'In-deco' kitchen design sees the perfect balance between modern industrial, and with Art Deco.

10. Make kitchen cleaning easy

If you're all about making life easier, make sure you consider how you'll clean your kitchen in your plans. Having wooden benches around sinks might look stylish, but how hard-wearing will they be? Will they stain? Same goes for concrete benches - they look fabulous, but make sure you get ones that have a protective coating, to minimise 'oil stains.' When thinking about sinks, flush-set or under-mount options are great as they mean the rim won't get dirty. And don't forget to think about cabinetry finishes - if you're opting for 'glossy' finishes, think about the potential for sticky hand-prints, and plan accordingly.


11. Get your kitchen bins in order

This might seem basic, but it's an important one - where will your bins go? Will you try to integrate them into cabinetry, or will you have a stand-alone bin in the room? If so - where will it go? Our preferred option is to have bins situated beneath food prep spaces and to have dedicated areas for recycling. You want to make it as easy as possible to remove your refuse, so try to opt for a slide-out bin system.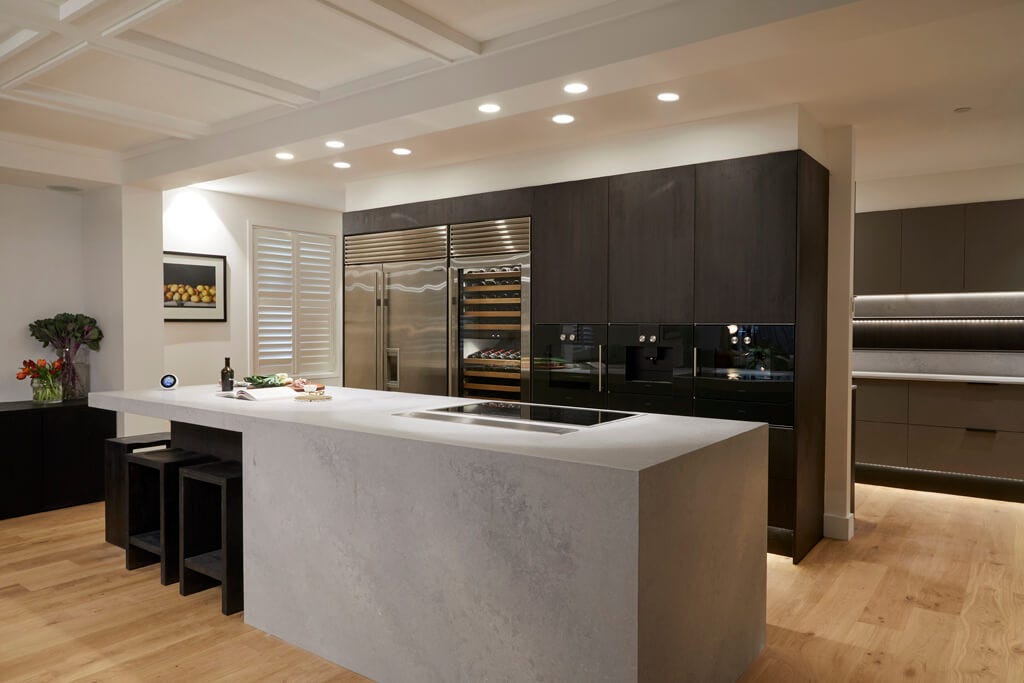 Kerrie and Spence wowed the judges in 2018 with their perfect score kitchen, tricked up to the nines with top-of-the-range Gaggenau appliances, a hidden rangehood, those amazing Sub Zero fridges, and an exceptionally executed Butler's Pantry.

12. Consider little hands

If you have young children at home, consider how they will interact with the space. Also, be mindful - they grow! You're never going to have a completely child-safe kitchen (vigilance is key!) but you can make your kitchen more kid-friendly by having cooktops tucked away from high traffic areas. Also, make sure your microwaves are at a safe height - too high and they present a scalding risk (microwaves should be around 375 mm above countertops). Too low, and they're much too easy for little hands to reach in and grab.


13. Add a kitchen message centre

If you're designing a family kitchen, this is particularly vital - make this area become the nerve-centre of your home. Including a pin-up board, chalkboard or whiteboard is a great idea in the kitchen - ideally, these should be mounted above a surface that can also double as a spot to write. Keep a pad and pen there for shopping lists and notes. Or if you're slightly more high-tech, make sure your Alexa, or other smart home technology, has a spot to roost.



Josh and Elyse created a gorgeous family-friendly kitchen. "We are trying to create a house for entertainers and a family as well," Josh said of their Elsternwick renovation. "They can hide the mess in the butler's pantry and worry about it tomorrow. "

14. Think about your kitchen corners

No one likes a corner cupboard - they're dumping grounds for all the stuff you know you're never going to need. Who can be bothered digging in that awkward space? If you have to include a corner cupboard, opt for in-built gadgets to help you reach your things. Pots and pans work well stored here, but make sure you have swing-out mechanisms installed so you can easily turn around and choose what you need. Also, make sure corner cupboards won't bang into each other if they are opened at the same time - our pet peeve!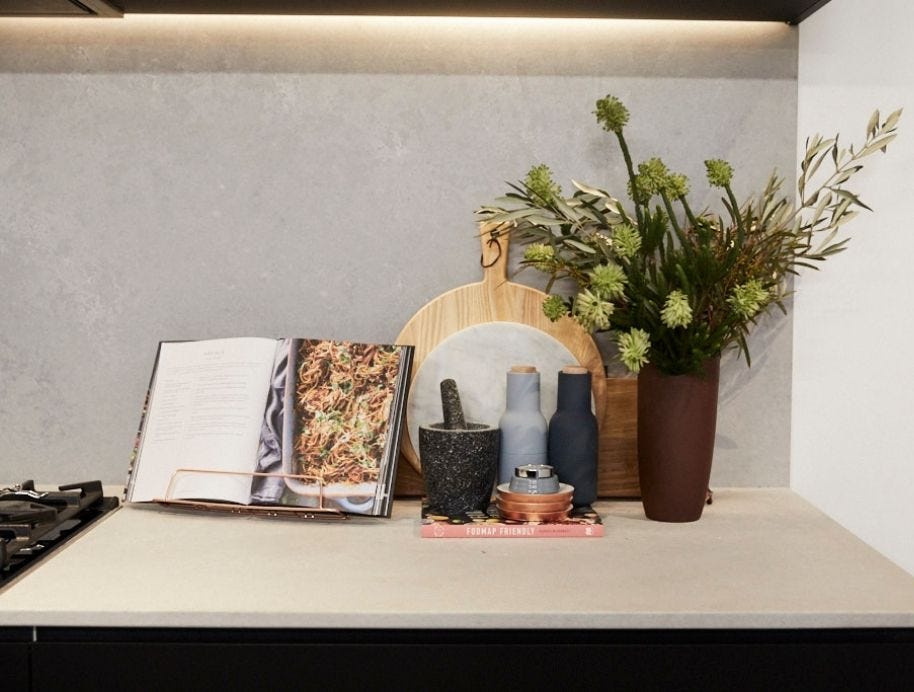 Make sure you have ample bench space for a few pretty accessories like Tess and Luke created in their Block kitchen.


15. Do you really need that kitchen butler's pantry?

Butler's pantries look fantastic and they make oodles of sense if you're someone who entertains frequently. But if not, really consider whether you need one in your home - they can be costly inclusions (extra fridge, extra sink - you get the drift). If budget is a consideration and you're not sure how much you'll actually use the space, think about making the area multi-functional - it's a great spot for home computers, and for kids to do their homework. It's also a great area to store your crafting things.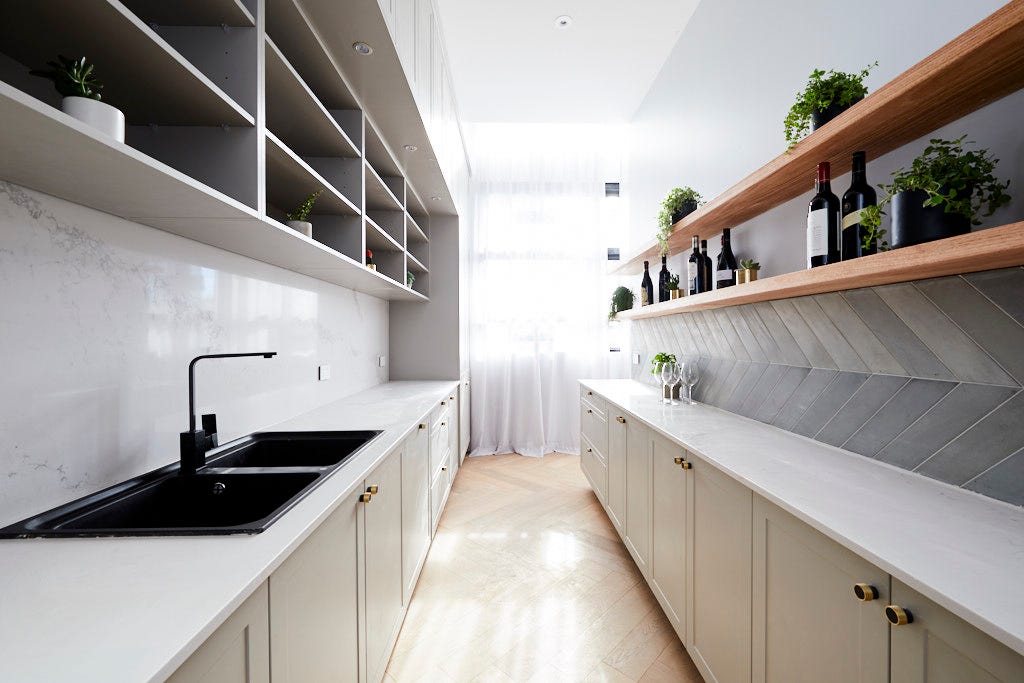 Norm and Jess created two entry points to their Butler's Pantry - a stroke of genius. "It's a really contemporary approach," Darren pointed out.


Looking for an easy way to transform your kitchen? The Block Shop has a great range of kitchen accessories and more HERE