Choosing a new bed or mattress? Read this first!
The average person spends around 26 years of their life asleep – so there's no excuse not to buy yourself a comfortable bed! But which to purchase, and how much to spend? It's a good question. To help you navigate the tricky art of bed buying, we've assembled this handy-dandy guide. Enjoy!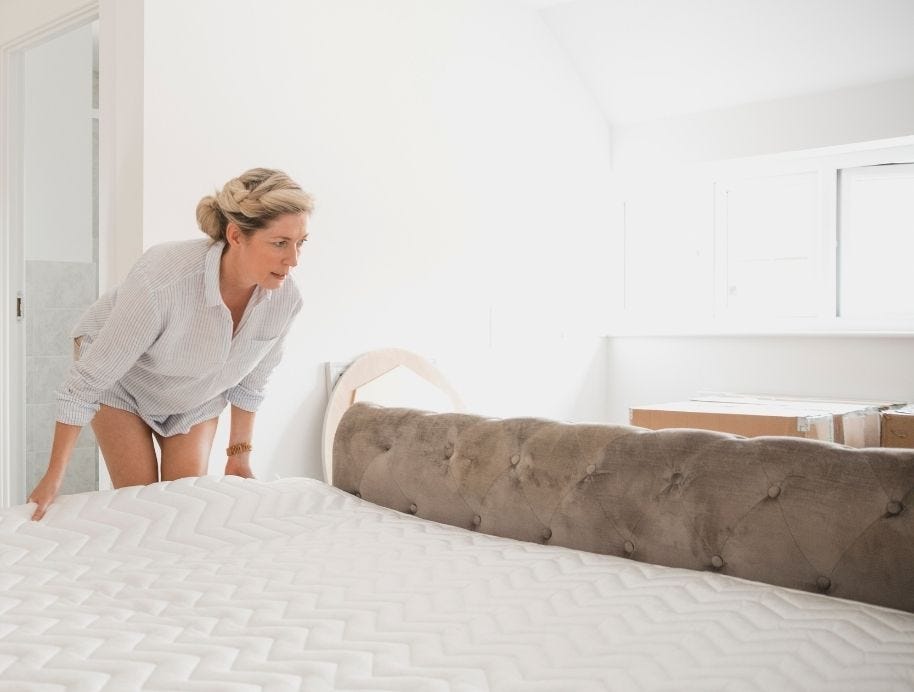 We spend so much of our lifetime in bed so there's no excuse not to buy yourself a comfortable bed!


First up, consider WHAT you're going to buy
This might sound basic, but before you go off shopping have a think about whether you need a bed, or just a mattress. Technically speaking, a 'bed' refers to the bed base that your mattress sits on. The mattress is the spongy bit on top! Think about what's going to work best in your space.


Frame or ensemble?
It may work out a lot cheaper to purchase an ensemble and just affix a headboard, rather than spend money on a bedframe and mattress. If you opt for the latter option, make sure the mattress you choose is the right size for your frame – some larger mattresses are custom-made for ensembles, so buyer beware. Customer Service will be able to point you in the right direction if you need assistance.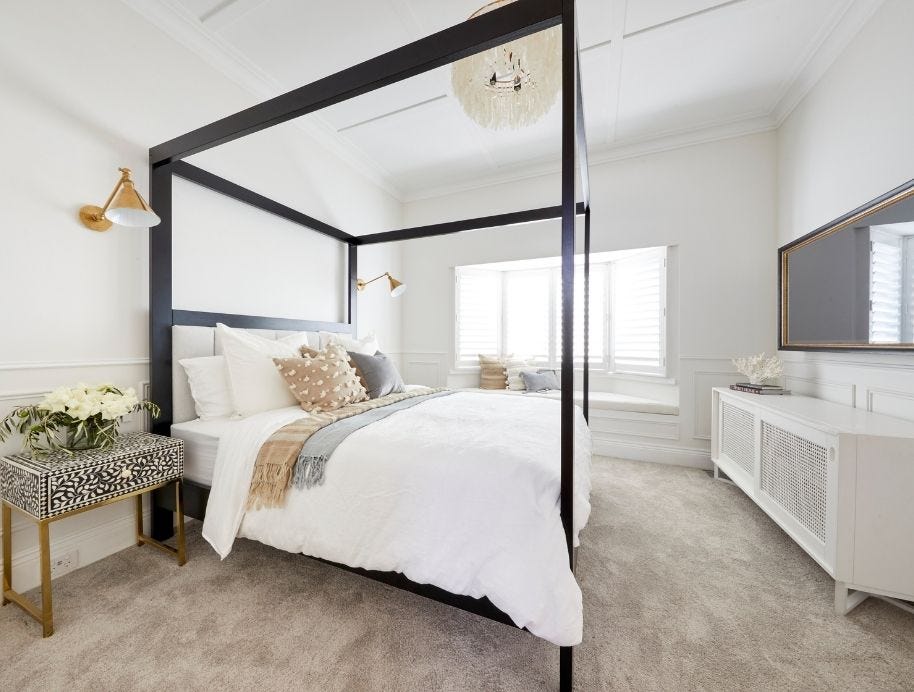 We love the four-poster bed Luke and Jasmin selected on The Block in 2020.


Will your old mattress be taken away?
This is something to consider. Most large bed retailers can arrange for your old bed to be taken away. Otherwise, head to your local council website – they'll tell you your nearest mattress recycling station. Or check out the very excellent social enterprise charity, Soft Landing, an Australian company that diverts waste mattresses from landfill and recovers their components for recycling.


Make sure you get the right base
Not all bed bases are created equal – there are an array of different kinds, each giving you a different sleep experience. Choosing the right base can literally make or break your night's sleep, as it can influence the way your mattress feels and performs over time. In general, there are several different kinds. These are:
Slat Base

Solid Bed Frame

Ensemble Base

Platform Base

Adjustable Base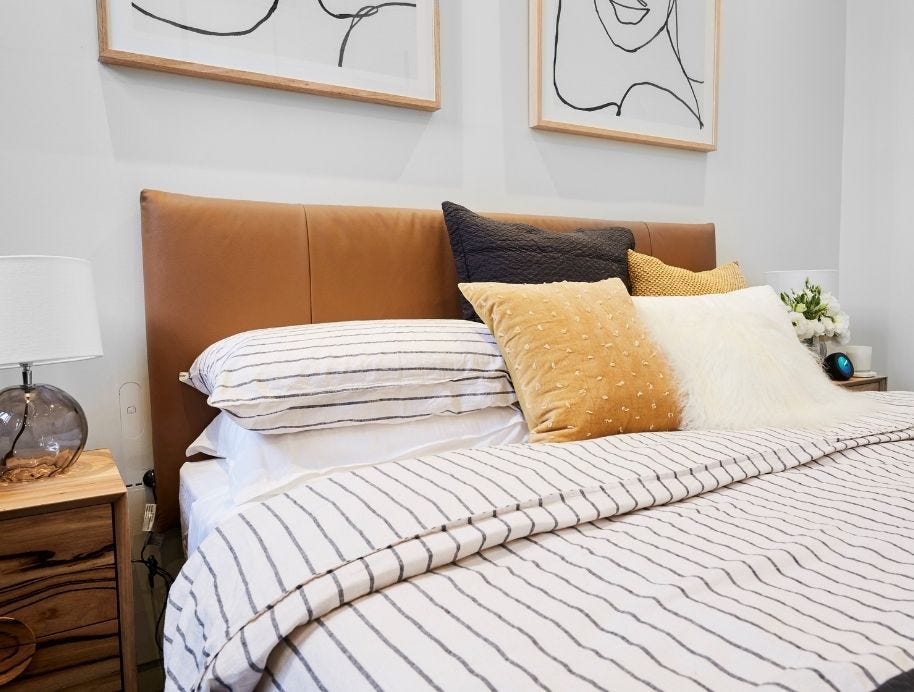 A bedhead is a great option rather than spend money on a new bed frame and mattress.

Try before you buy
Once you've decided which bed you're going to purchase, do your research and narrow down the options. If you're buying online, chances are they'll offer a 'Comfort Guarantee' or 'Free Trial period,' meaning you can return your mattress if it's not what you thought it would be within a certain period of time (often 100 nights). Check the fine print though – every retailer is different, but all need the mattress to be in a pristine condition to be accepted back.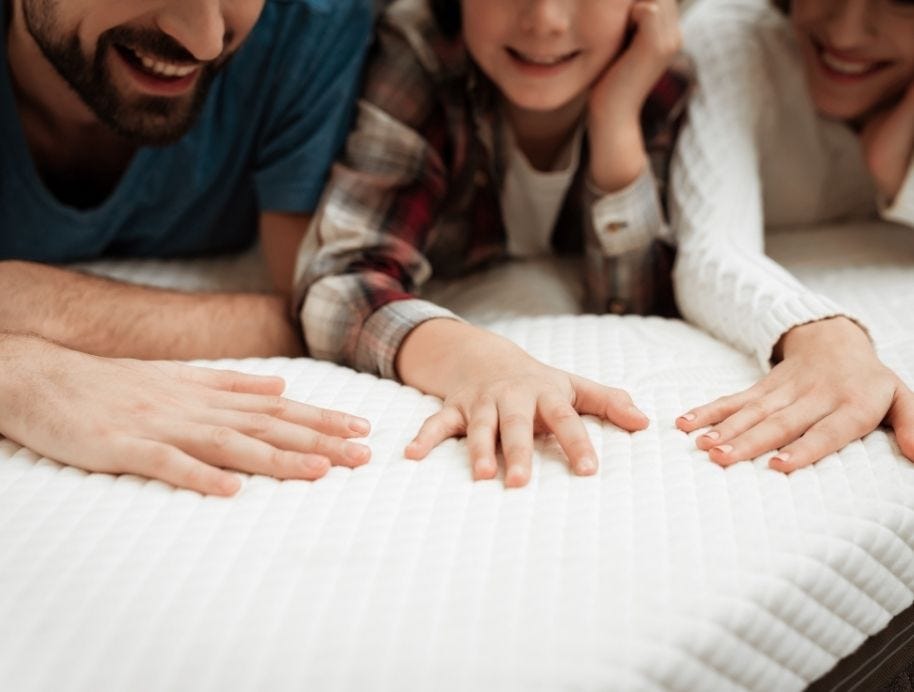 Are you likely to have kids paying you night time visits? If so, might we suggest opting for a King if you have space?

Think about the bed size you'll need
Beds come in different sizes – most commonly Single, Double, Queen and King. Before you buy, think about what size you'll need for your space, and how many people will be sleeping in the bed. For example, are you likely to have little members of the house paying you night time visits? If so, might we suggest opting for a King if you have the space – it might sound opulent, but when you've got hubby, the two kids, the cat AND the dog all in bed with you, it can get mighty squishy!
How firm do you want your bed?
This is the million dollar question – and everyone is different. If you're a side sleeper, you may prefer your bed to be soft or medium-soft. Back and side sleepers will probably prefer medium-soft or medium, and back sleepers only will probably like it hard. Chances are you and your partner will have different tastes – if that's the case, consider opting for a Latex or memory foam option. Most mattresses are inner-spring, but there are more foam and Latex products becoming available.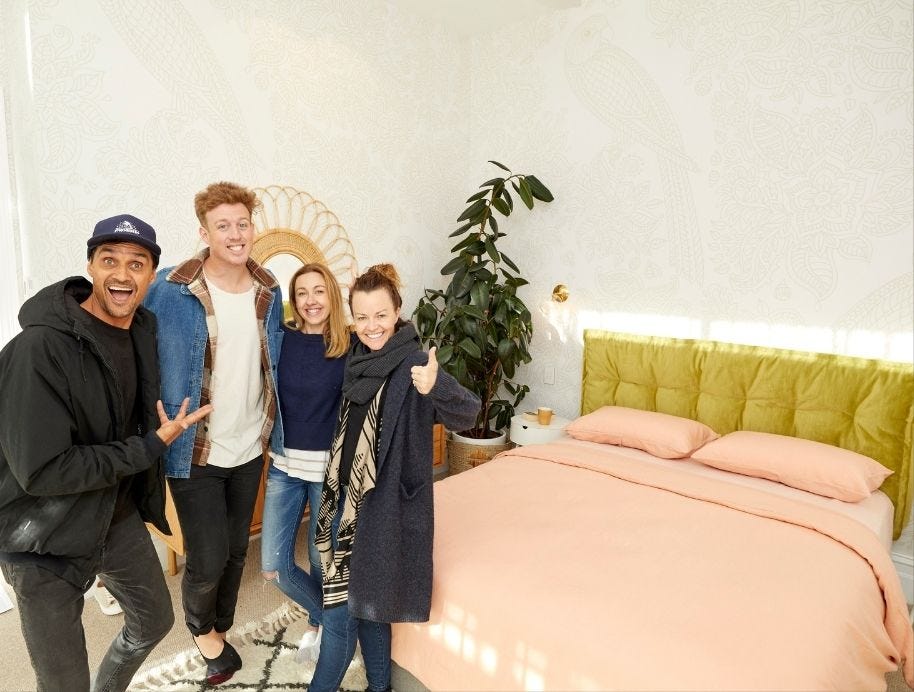 Block All-Stars can style a bedroom aka the 'prawn cocktail.'

Do you have special sleep needs?
'Sleep Hygiene' is a thing – look it up! In order to ensure you're getting optimal, uninterrupted sleep, you might want to read up about how you can maximise your 'sleep hygiene.' Buying the best bed for your needs plays into this. For example, do you require one that reclines? Perhaps you need one that tailors to specific back issues? Or maybe you have allergies and need a mattress that's been treated first? Do your research.
Will it fit through the door?
This seems simple – but have you measured whether your mattress will fit through your front door? You'd be surprised how many people buy a new bed or mattress, get it delivered, then find that they can't actually get it inside their home! Make sure you measure the front entrance as well as your bedroom. You can thank us later!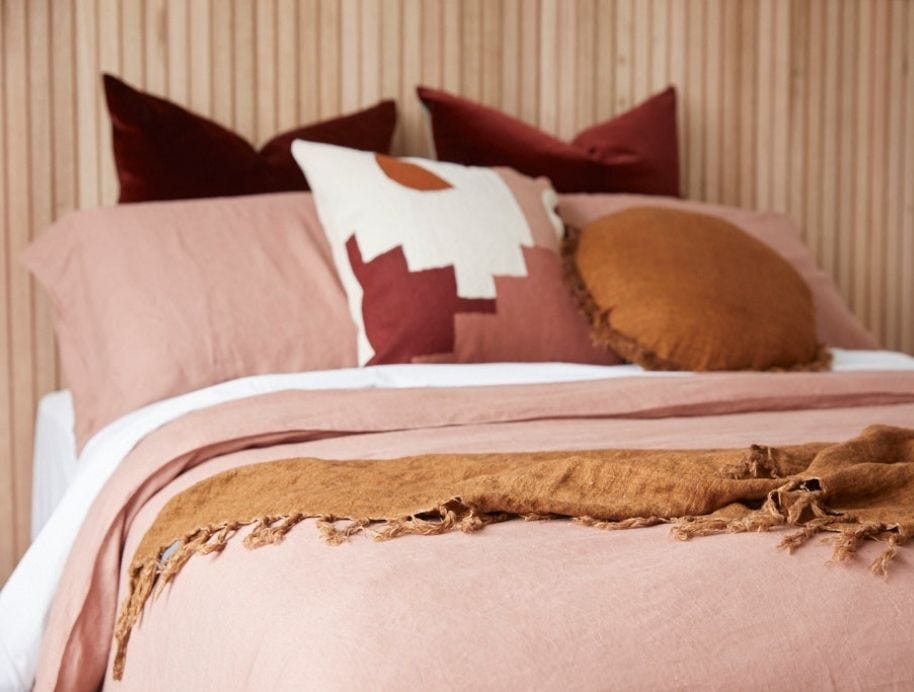 Soft furnishings are important to finish off your bed styling and will help pull the whole room together.


Think about how much you want to spend
Mattresses come in a huge range of prices, from basic singles at $99 right the way up to deluxe models at around $20,000! As a general rule of thumb, you can get a good Queen-sized mattress for between $1000 and $2000. Set a budget and stick to it before you hop online – you'll be surprised at how easy it is to seduced into upsizing!


Try to buy in a sale period
Mattresses are big ticket items that go on sale frequently – keep an eye out for calendar event sales, like Boxing Day or Black Friday. And don't forget that if you see a similar item somewhere else at a cheaper price, nine times out of ten the shop will match it or better it on the spot. It never hurts to ask!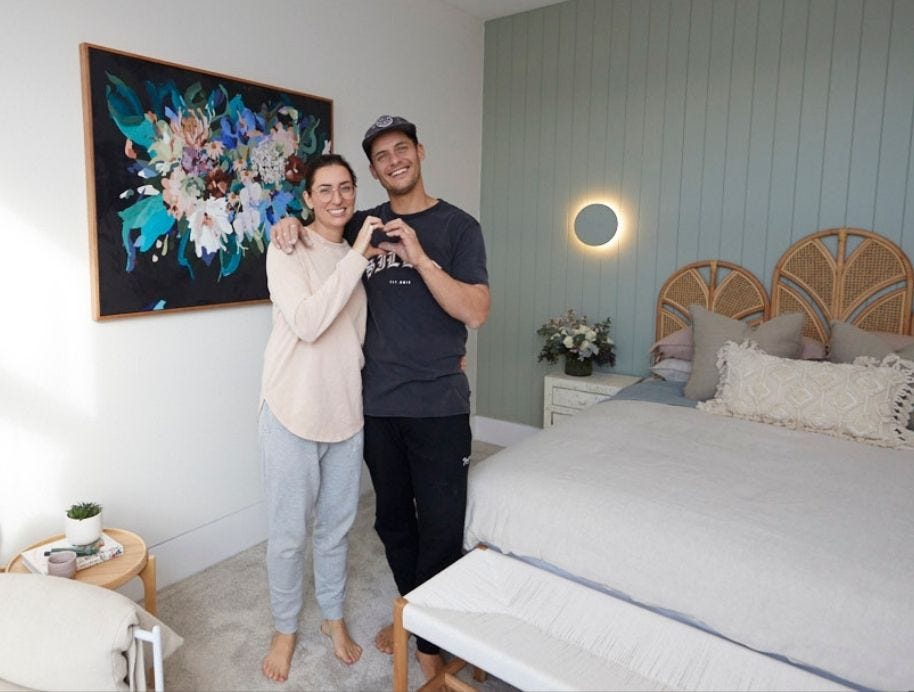 We 'heart' Luke and Jasmin's Block bedroom with the on-trend rattan bedhead.

Make sure it has a warranty
Most mattresses over about $1000 (Queen-size) should come with a 10-year warranty as standard – this covers any major defects. Also, don't forget these warranties must comply with Australian Consumer Law.


Shopping online for furniture and homewares is easy at The Block Shop, an online furniture and home store based in Australia. With great shipping options Australia-wide, it's never been easier to ship beds, pillows, quilts, mattresses and more to your door-step.