By Dani Wales
The Block evolves in different ways each year, and if you've seen any of the current series, then you'd know that the couples are converting the beautiful old Dux theatre in Albert Park, into four loft style apartments… jealous much? I definitely am.
Not only do the builds get bigger and better with every series, so does the competition; making the judges jobs that much harder. This year the judges seem to be making more comments and providing more advice from the comfort of some pretty fab timber chairs (Mark Tuckey 'Box Day Chairs' to be precise) on a totally revamped set.
Stylist and designer Louella Tuckey (wife of well-known furniture designer Mark Tuckey) was given the exciting job of creating a set for the judges that would go hand in hand with the 'loft style' warehouse conversion that the couples were undertaking: 'We were initially only supplying our timber 'Box Day Chairs' for the judges set, then it just morphed into working on the whole space. We ended up stripping the entire set to create an open, blank canvas', said Louella.
Louella explained that the judges wanted the set to be up-market, have a sense of style and design, be a more serious environment for the judges to sit and discuss and that it should be an area where you would expect to find these creative people working: 'They explained that this year's theme on The Block was 'New York Loft Style' and that the contestants were converting an old cinema into luxury loft-style apartments. From that, we placed a meeting table in the back corner with loft-inspired tear sheets covering the walls, creating a little design space for the judges to sit and reflect.'

I'd be shaking in my boots a little at the thought of creating a space for three design experts in everyday life, let alone for TV but not Louella: 'We are excited to be a part of such a great show. The Block team were so lovely to work with'.
To be honest, the judges' revamped set was the one of the first things I picked up on while watching the show. It's about time that the judges have a space that reflects the comments and ideas they are communicating, and it fits them well so it's a big tick from me.
Visit the Home Journal for more from Dani.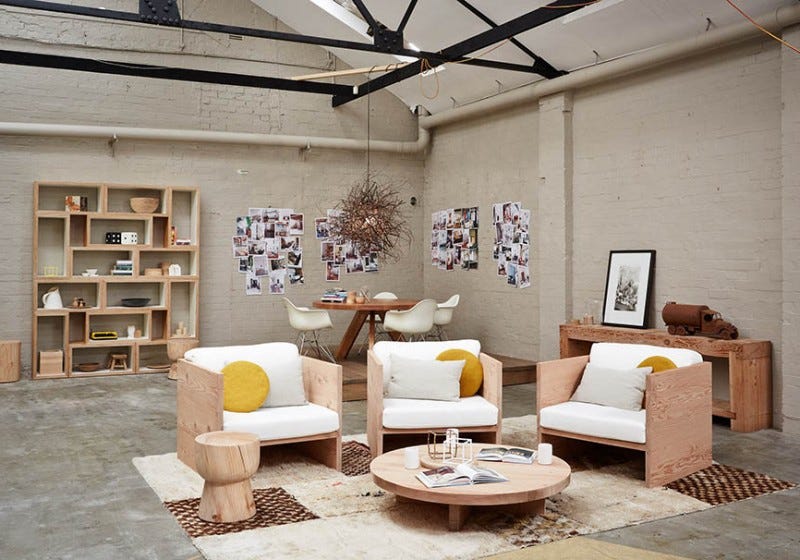 Styling the Judges' set on The Block
Photography by Lucas Allen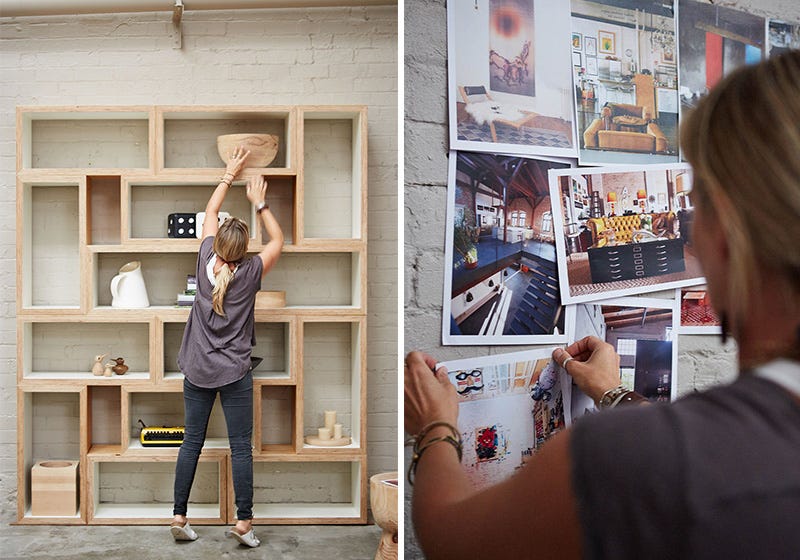 Styling the Judges' set on The Block
Photography by Lucas Allen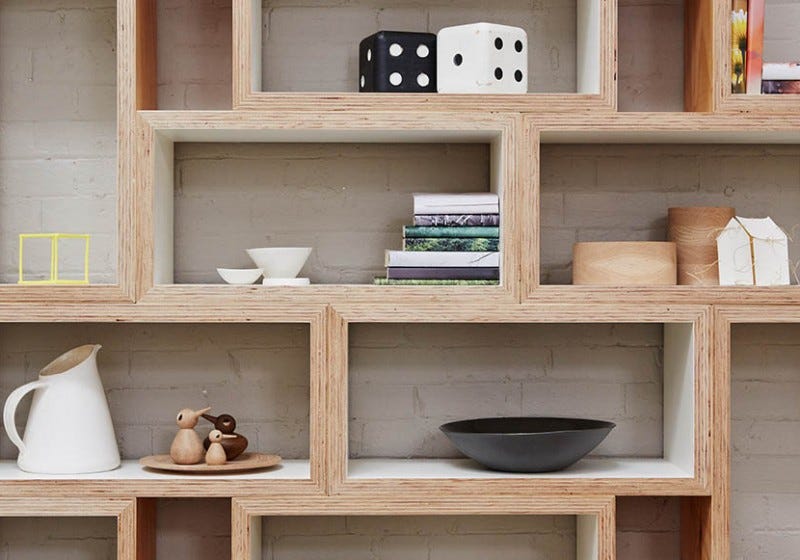 Styling the Judges' set on The Block
Photography by Lucas Allen