We chat to Corrine, the artist behind Jade Made Arts. Having always been captivated by vivid colours, beautiful things and bright artworks, Corrine integrates these very things into all of her artworks. Experimenting and working with different mediums; Corrine loves to create beautiful, bold pieces of bright, colourful artwork.
How do you start your day?
My day begins, of course, with a big cup of coffee, and cuddles with my boys; Lucas and Jasper. Then the morning rush begins; with getting the kids ready and off to school, then getting myself off to work on time too!
Where did the name for your work 'Jade Made Arts' come from?
The name "Jade Made Arts" came about because my middle name is Jade, and i have always loved the name Jade.. "Corrine Made Arts" just didn't have the same ring to it.
How did you get started into doing art as a business?
I have always loved painting and being creative, but it began more seriously a few years ago. I was searching for a unique gift for my mum's birthday, and I thought, well, she has everything, what if I paint her an artwork!? Long story short; she loved her artwork, and I had some really lovely feedback from friends and family… I was so nicely surprised!! Needless to say, I kept on painting and after an encouraging chat with one of my closest friends over a bottle of bubbly, I decided to take things a little more seriously and booked myself in at the very next Art Markets. I worked so hard to prep for those markets & on the day I took along 20 artworks & came home with just three!! I had a grin from ear to ear! And it has all continued from there!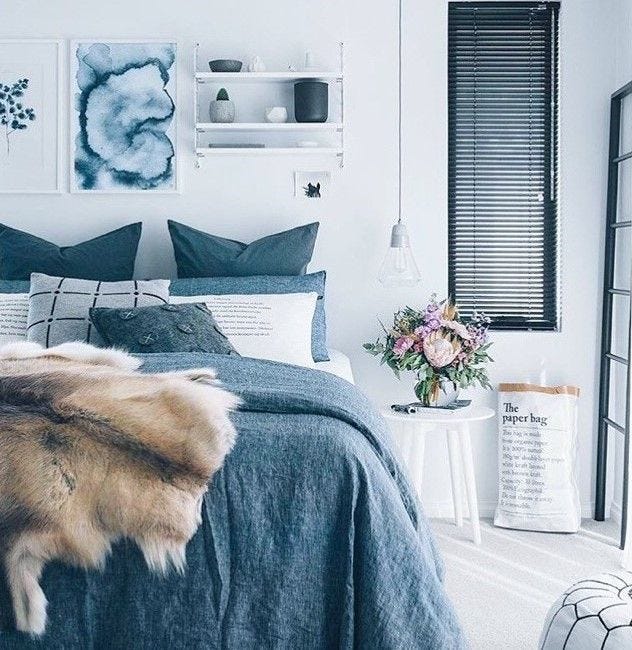 Have you always done this type of work?
I have always been creative, from a young age I have loved to paint and sketch, but the time I have spent doing so has fluctuated throughout my life. I believe things happen in your life when you are ready for them to come into your life. I am in such a happy place in my life, I am so blessed with my fiancé & our beautiful sons, that I just think it was the right timing for me to get back into my art and to be able to connect into my creative side again.
Where do you get your inspiration for your art from?
Mostly everyday things inspire me. We live on the coast and I am a massive beach-lover, we love going to the beach, and I definitely draw so much inspiration from it. Also anything colourful; it could be something as unassuming as flowers sitting at the flower shop, or a colourful ray of sunlight etc.
What is your favourite room in your home and why?
My favourite room in our home would have to be our bedroom. At the end of a long day, I love coming into our bedroom and being able to relax and chat to my fiancé about our days. I believe your bedroom should be a beautiful sanctuary, where you can come to relax and feel truly at ease and cosy.
What is your favourite item in your home?
Where did you get it from? I am a truly indecisive person, I find it difficult to choose just one thing haha, but I do really love all of our indoor plants right now! We have a couple of fiddle leaf figs and a couple of zz plants, which add such a nice warm, natural feel to our home.
What is the best place you have ever travelled?
It has to be New Zealand; I think it is just stunning. I cannot find another word to describe it! Everywhere we went I found myself gazing out of the window the whole time, taking in the lush greenery and vast mountains, it's quite an amazing place. We have plans to hopefully elope in the Maldives, or somewhere similarly as stunning, so my answer might be different in a year's time! :-)
What are your three favourite items from your collection?
If I had to choose the three prints that I love the most, it would be 'Pinky Pop', 'Mono2' and 'Copper night'.
Who is your favourite couple in The Block history?
I have to say Matt & Kim; of course, go WA! They are doing amazing things at the moment with their show on ch9's "Matt & Kim to the Rescue", they are helping so many families in need, it's wonderful to see and have been a part of!
Do you have a favourite room from The Block?
Darren & Deanne's bathroom from Glasshouse – loved those monochrome floor tiles and that massive freestanding bathtub. One word. Gorg.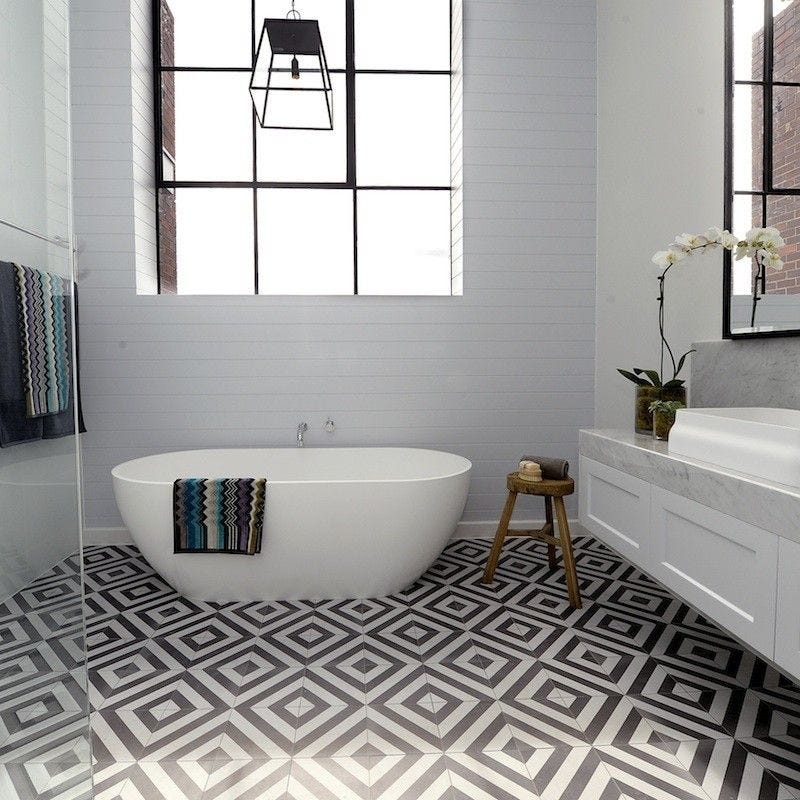 To see Corinne's range of artworks just click here.
Enjoyed this blog? Get our blogs delivered straight to your inbox by subscribing here. And if you sign up today we'll give you $20 off your next order