They put up a good fight, but after this week's Sudden Death Semi-Final, we say goodbye to Blockheads Kyal and Kara and Josh and Jenna.
But they're leaving Reno Rumble with their heads held high.
"It's amazing to know what we've accomplished," Kara tells The Reno Rumble Shop.
"We've completed so much work in so short an amount of time, and we've changed the lives of all those families that have been lucky enough to have their houses renovated."
This week, our couples were tasked not only with renovating two houses, but with extending them too. That meant making structural changes.
"The best part is our entrance," Josh says. "We made a storage room, somewhere you can kick your shoes off. You don't realise how important a place like that is in a house until you start living in it."
Before, guests simply walked right into the lounge room – the space lacked privacy. With the added entrance, guests walk in, sit on the custom bench seat cushions, take off their shoes, hang their coats and then walk through to an open-plan living space.
"It just gives the house a bit of flow it didn't have before," Josh explains.
The Redbacks were tasked with producing a house that was understated and elegant. Kyal and Kara's living area brought the wow-factor. Their three-seater sofa and armchairs were right on brief, and their fireplace added a touch of class to the space.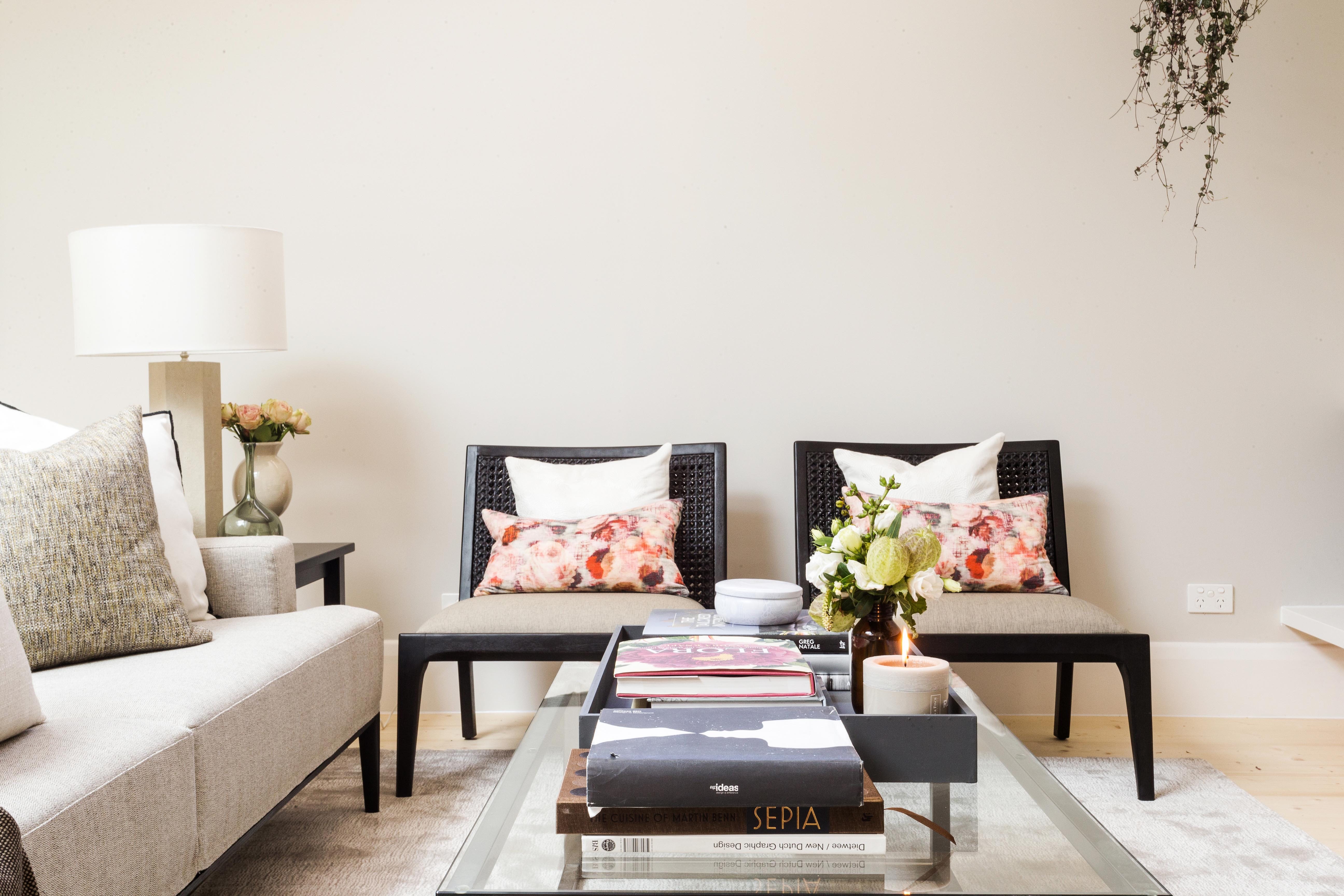 Josh and Jenna's oak dining table scored them big points with the judges, and you can emulate the look of their dining chairs with these White Vienna 18 Bentwood chairs by Micheal Thonet. Their eye for artwork has been flawless this series, and they continued their perfect run with a limited edition Carol Batchelor print, available now.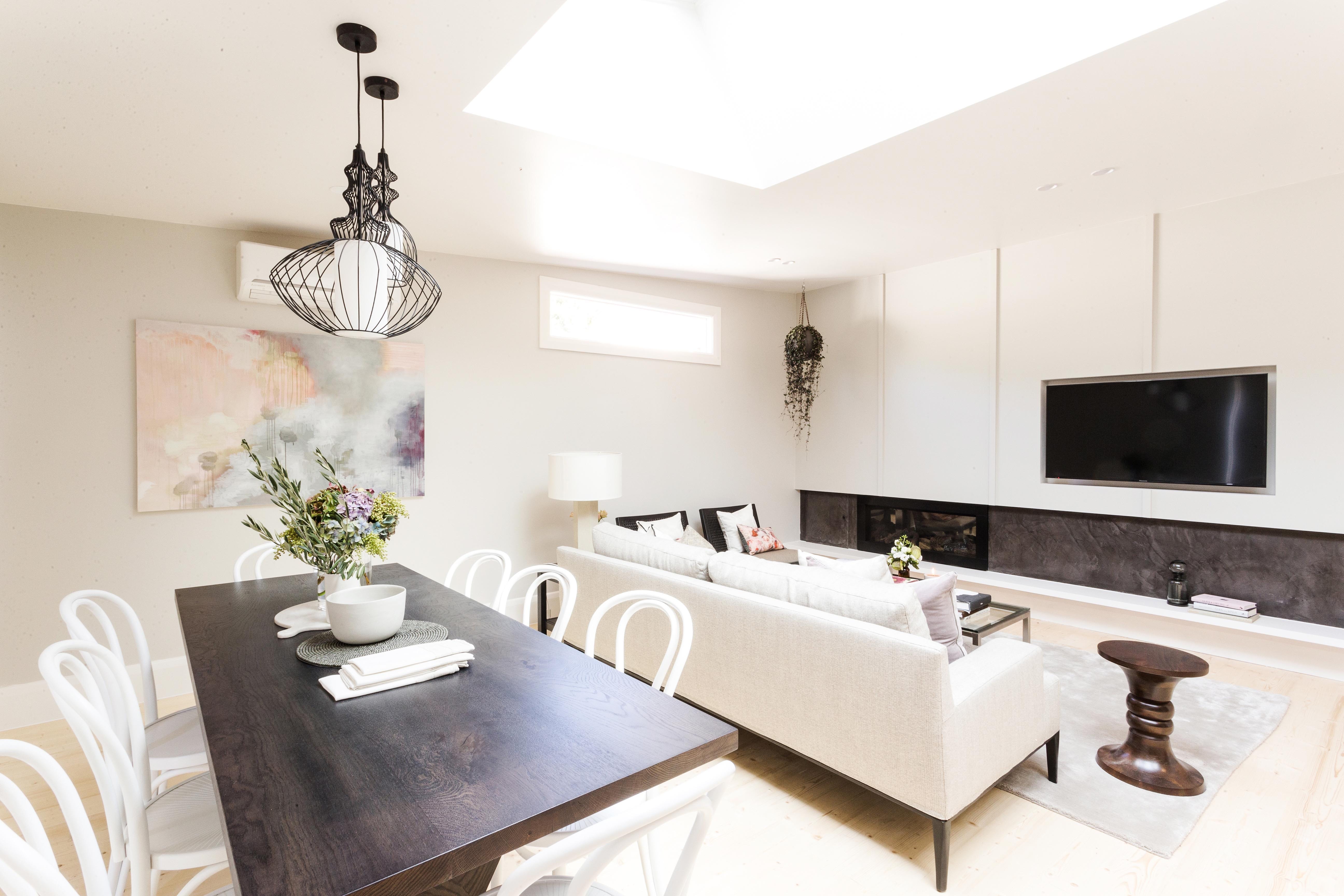 But as stunning as their house's transformation was, they were pipped at the post this week by the Blue Tongues, who scraped ahead by half a point.
Carly and Leighton impressed the judges with their Contemporary Shaker living room, nailing their look and style thanks to a leather sofa and a large matching leather cushion. Their cashmere throw is also available here at the Reno Rumble Shop.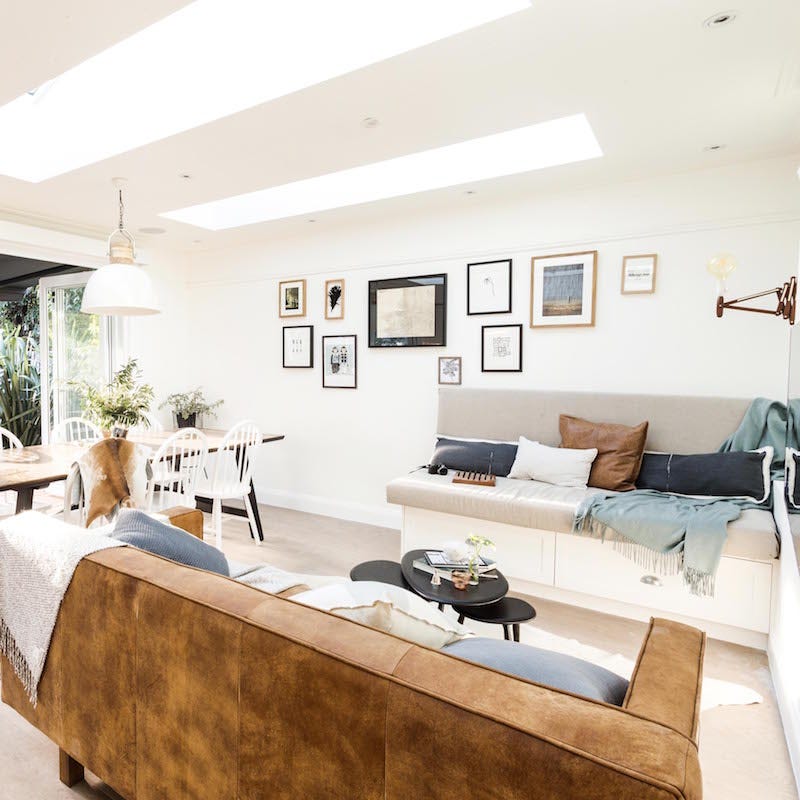 Fellow Blue Tongues Jess and Ayden presented a spectacular kitchen, adding value and sophistication to the home. The styling was gorgeous – that stunning marble and leather vase certainly turned a few heads!
And as Jess, Ayden, Carly and Leighton prepare for the Grand Final, our eliminated Redbacks will remember their Reno Rumble experience fondly.
"It's been a lot of fun," Kara says. "There's been a lot of laughter. The audience only gets to see an hour of what we do each day, but the Redbacks got along so well. Even though we were really sleep deprived, we had a great time."
"Each week, hearing that siren and seeing it all come together… it felt great," Josh adds. "We worked really well as a team, and did it against all odds."
Coming from The Block, Reno Rumble is certainly a change of pace. Not only have they done a Block a week, but they've had to collaborate with other couples to get it done.
"Well, Josh and Jenna are amazing at what they do," Kara explains. "We worked together really well because what's important to them was important to us."
"After that first day, it was like we'd known each other for ages. That never happens. We were on the same page, everyone was very accepting and listened to each other. We've made some good friends," Josh says.
As we say goodbye to our four Block favourites, we have to ask what's next. Will they be hanging up their tool belts? The answer is a resounding no.
"We are obsessed with renovating. You can't renovate this quickly in real life, so we probably would come back if they asked us, we're a bit addicted," Kara says with a laugh.
"Now the show's finished, Jenna and I are finally going to focus on our own house. We're renovating our dream home in North Melbourne. We're so used to doing houses for sale or for rent or for other people. This time, we can work off our own brief, and there are no judges telling us how good or bad things are. It's all up to us."
It's a Blockheads' dream!
Don't forget, you can browse your favourite couple's selections in-store now. Revisit the best of Kyal and Kara here, and the best of Josh and Jenna here.