When not in Morocco sourcing luxe rugs Danielle McEwan of Tigmi Trading resides in the beautiful Byron Hinterland near Bangalow.
Danielle and her husband have undertaken a dream project of transforming not one but two run down churches! In a recent issue of Real Living we got a sneak peak into their home.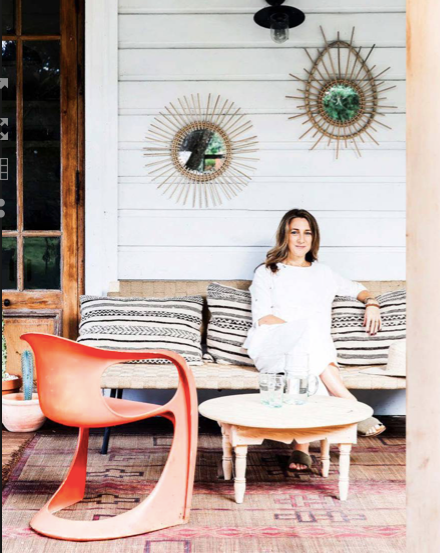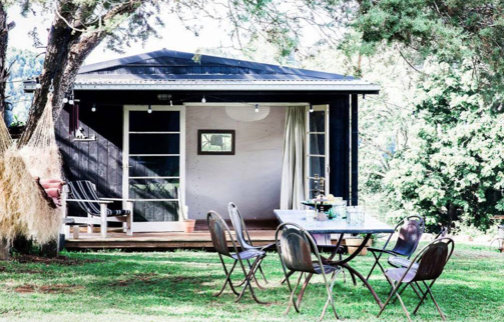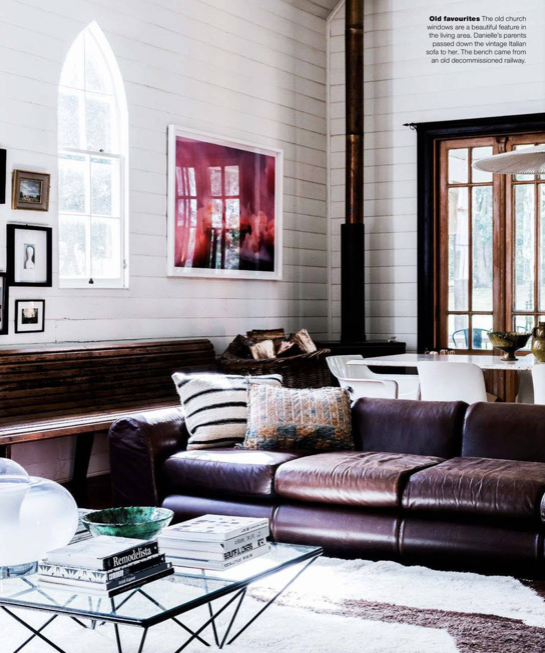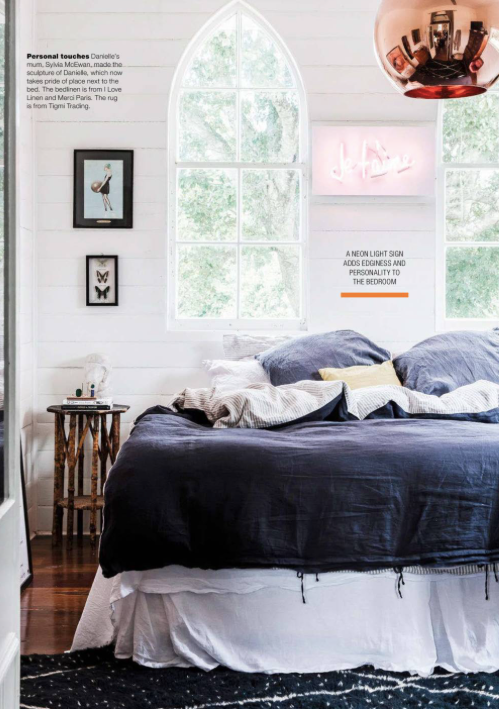 Photo's with thanks to Real Living Magazine

Who wouldn't fall in love with an old church window as a feature in your house! During the renovation Danielle said "we made sure we kept the integrity of the original buildings and hunted down recycled materials" Watch this space - the next step is to join the two buildings.
Tigmi Trading is a global store that curates responsibly sourced hand made product from Morocco and around the world. We seek to unearth beautiful pieces that are unique in their workmanship and story, and are committed to supporting centuries of traditional methods of production by artisans around the world.
Our collections represent a discovery of love in each rug, object and artwork - carefully selected for their uniqueness, beauty and function and carry with them a story from the people who created it. Our hope is that the story travels to a new home, and adds richness and history to a space already full of warmth and intrigue.
This ethos is carried through to all of our products - the most important criteria is that they are all made and passed on with love!
Be inspired and shop a Tigmi Trading treasure from The Block Shop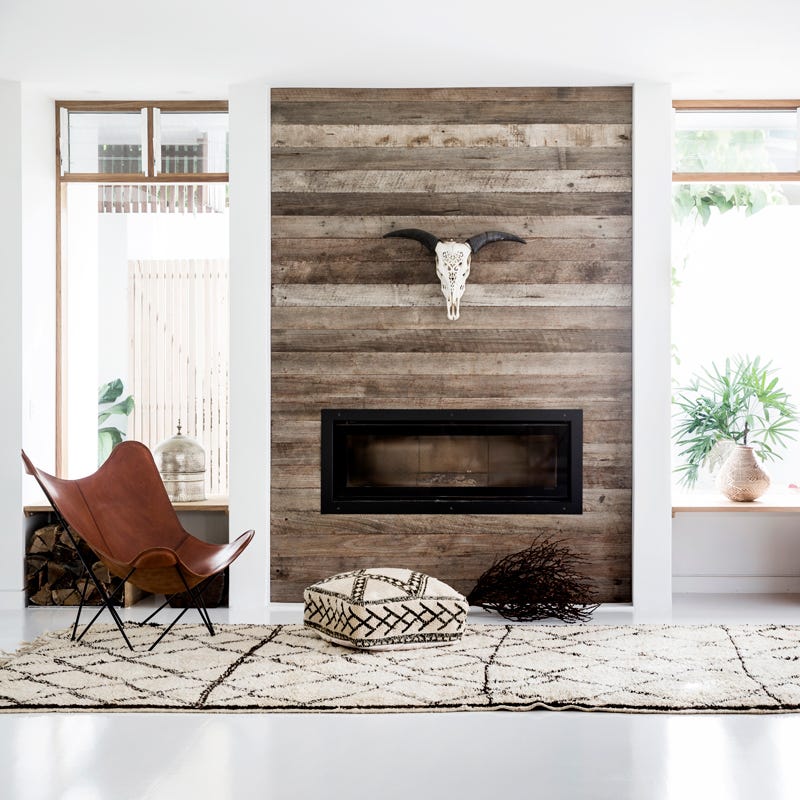 This extra large vintage handmade Beni Ourain Rug from the Atlats mountains of Morocco features a lovely off white background of un-dyed natural wool with irregular zigzag pattern in black with a wonderful flecks of pink and yellow detail.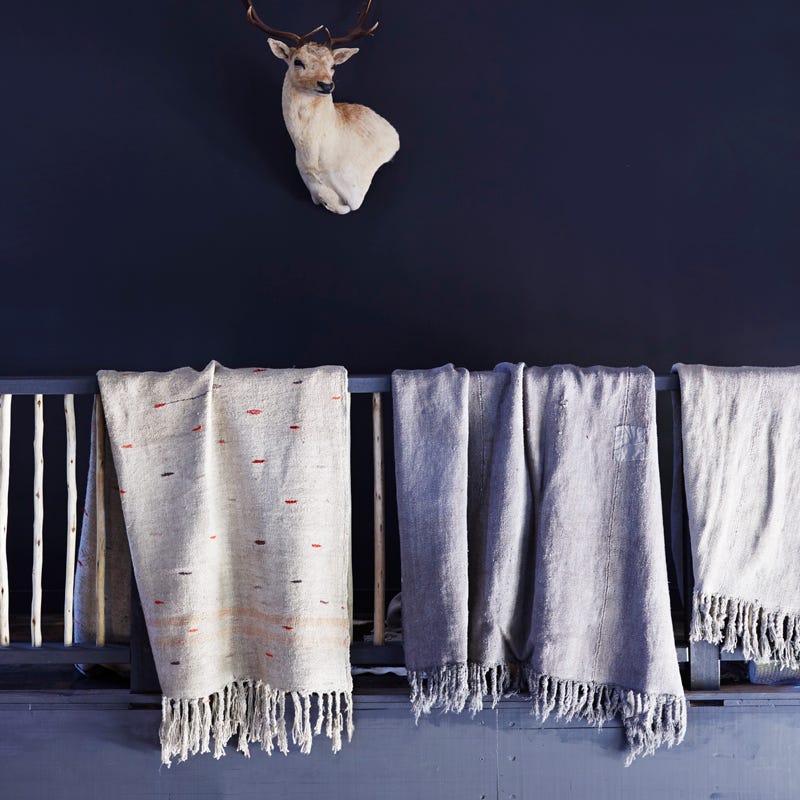 This gorgeous vintage hemp Turkish Kilim rug was made in the central Anatolia/Black Sea region in Turkey. The hemp fibres have been overdyed using natural dyes in a wonderful shade of faded grey, and the rug is finished with cotton backing and random embroidered patches. A truly unique piece!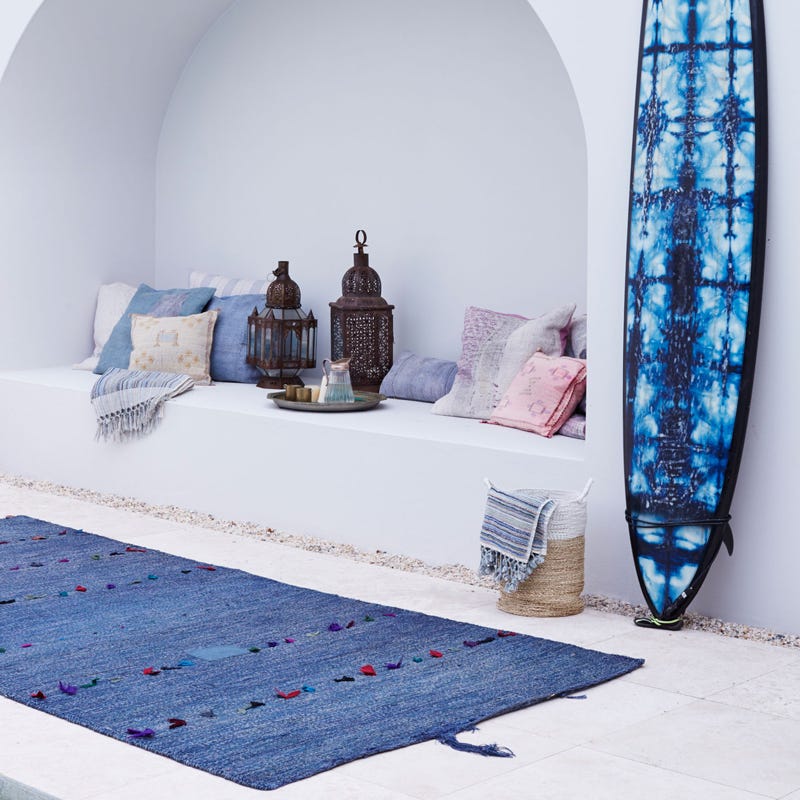 Blue Suede Shoes! A gorgeous large over-dyed vintage cane rug sourced from Turkey and then hand-dyed in France by artisan Mathilde Labrouche of Cote Pierre, who reworks each vintage piece using painting and dyeing techniques. A lovely shade of dark blue with stripes in a rag-rug effect in different patterned material, and a hand sewn cotton patch.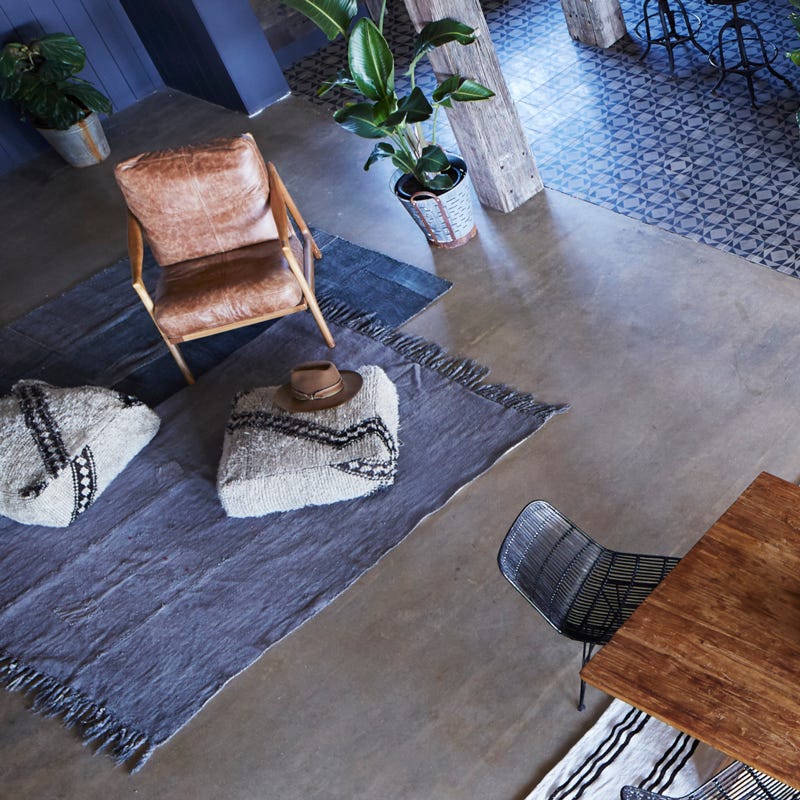 New York Turkish Kilim Rug. Turkish villagers produced hemp stalk until the 1960's when its production was prohibited. Because of prohibition, hemp fibre and hemp rugs became incredibly rare, and today it can be difficult to find original hemp Kilim rugs.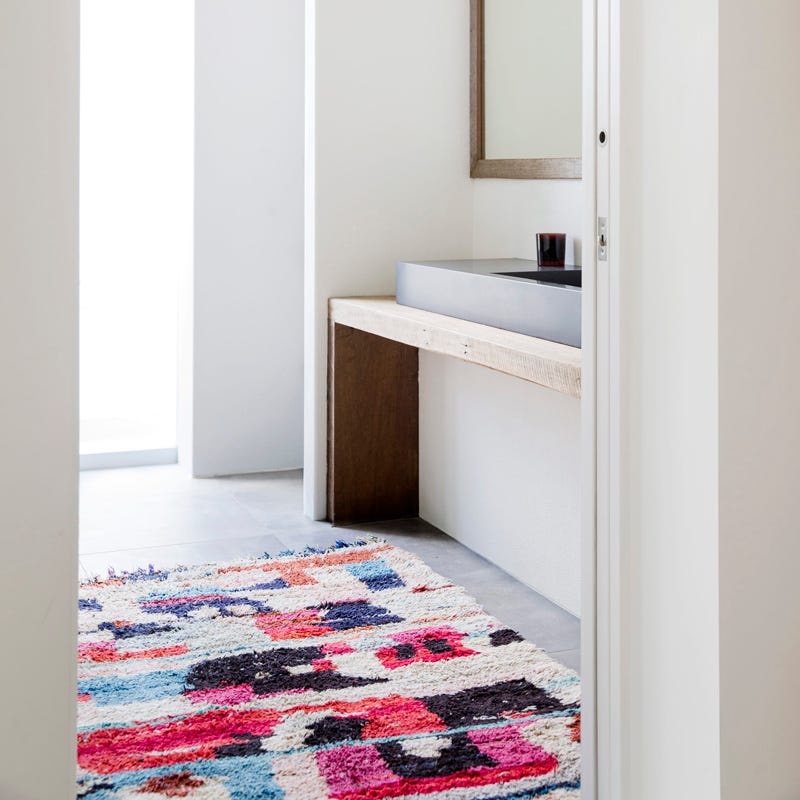 Boujad rugs hail from the region of Haouz in the Middle Atlas Mountains. These rugs tend to feature pinks and oranges with irregular geometric patterns and designs that reflect the whim of the weaver. Boujad rugs are a really wonderful piece of 'folk' art that tell a tale of the lives for the women who make them.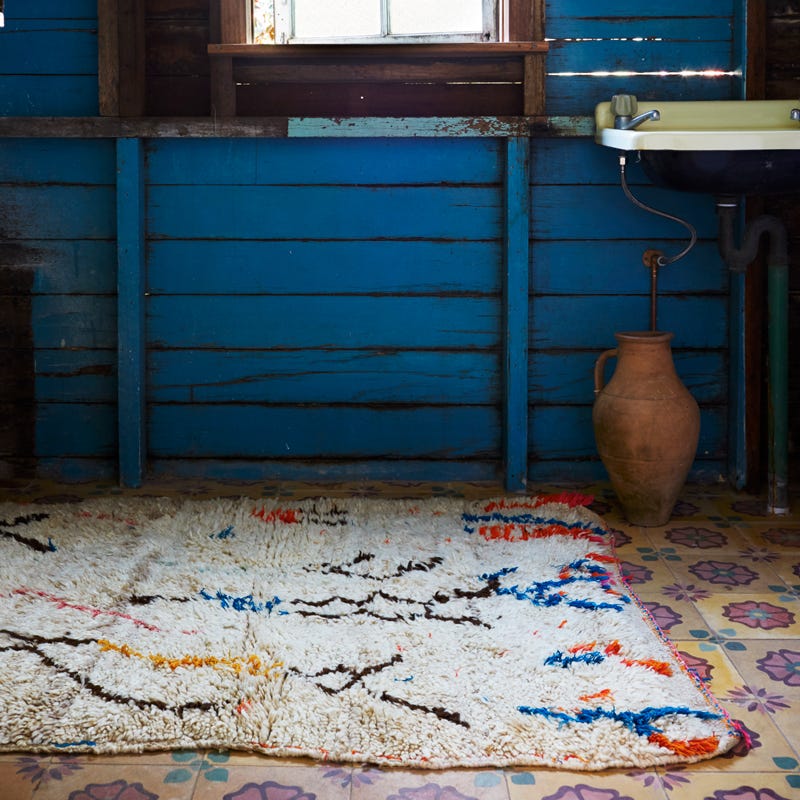 This lovely vintage Moroccan Boujad rug features an ivory background in medium pile with irregular line patterns throughout in pink, turquoise, yellow, brown and orange. This handwoven, one-of-a-kind rug will add so much personality and warmth to your space.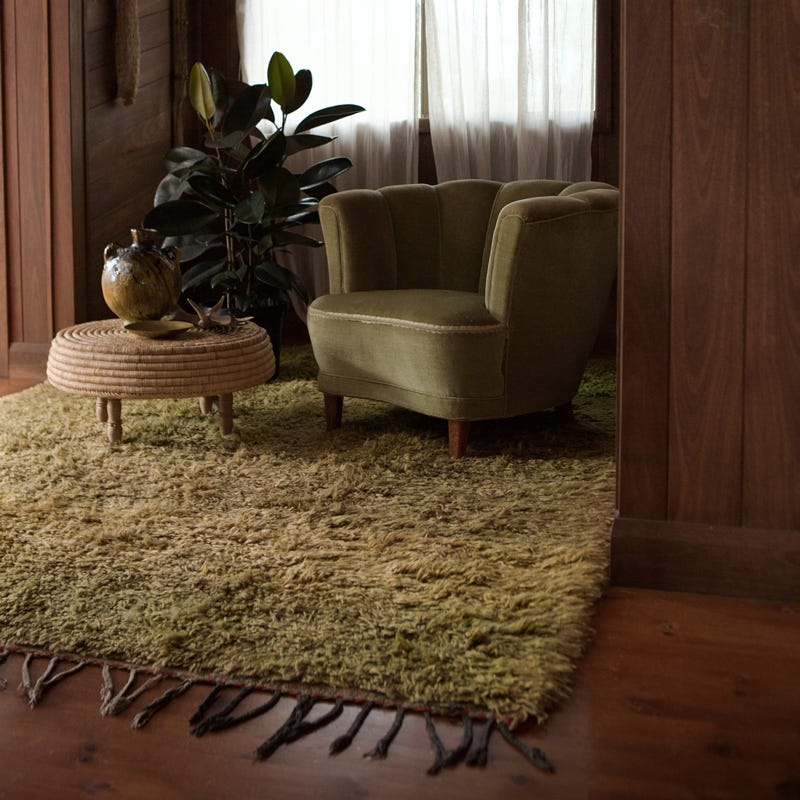 A thick and gorgeous vintage carpet from the Beni Mguild tribe, in the northern Middle Atlas mountains. Features a lovely variegated olive green/mustard shade.This Berber tribe create very special deep pile carpets, often using brown, aubergine, blue, deep mauve and dark tangerine. A stunning addition to any space!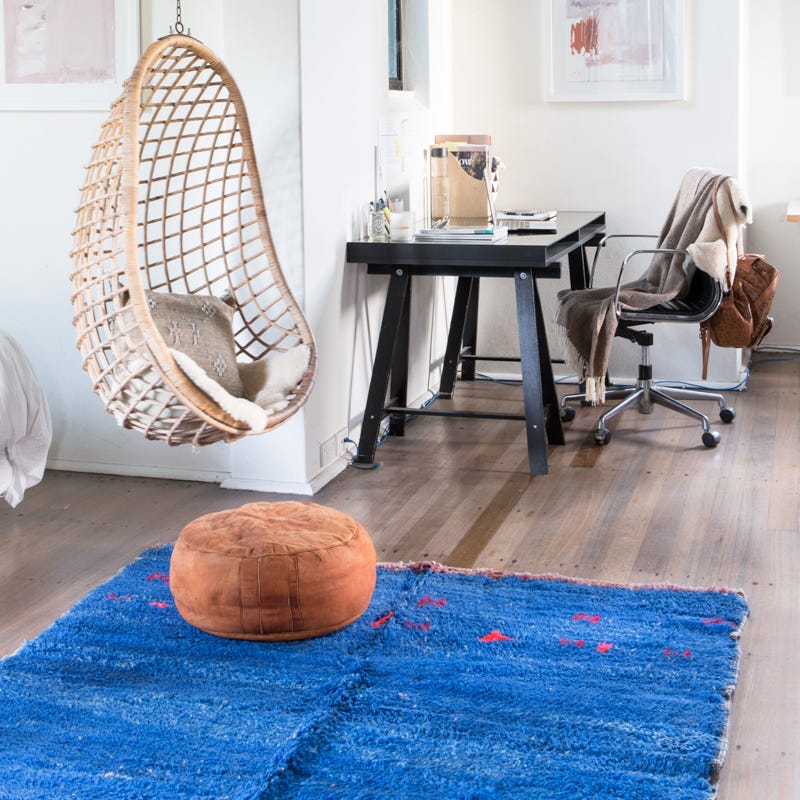 This vintage Moroccan Beni M'Guild rug is over 50 years old, and feature a gorgeous variegated royal blue in a soft medium pile. Through this gorgeous colour are pops of vibrant orange and red. This handwoven, one-of-a-kind rug is rich in history and will add so much personality and texture to your space.
Did you like this blog? Subscribe to our newsletter to be the first to receive news from The Block! Subscribe now to receive $20 off your next order.