As a judge on The Block and the editor-in-chief of magazine Vogue Living, Neale Whitaker, unsurprisingly, has a wealth of interior design knowledge. Seen as one of Australia's foremost style gurus, he is a man who shuns trends, disliking the lack of individuality they can impose.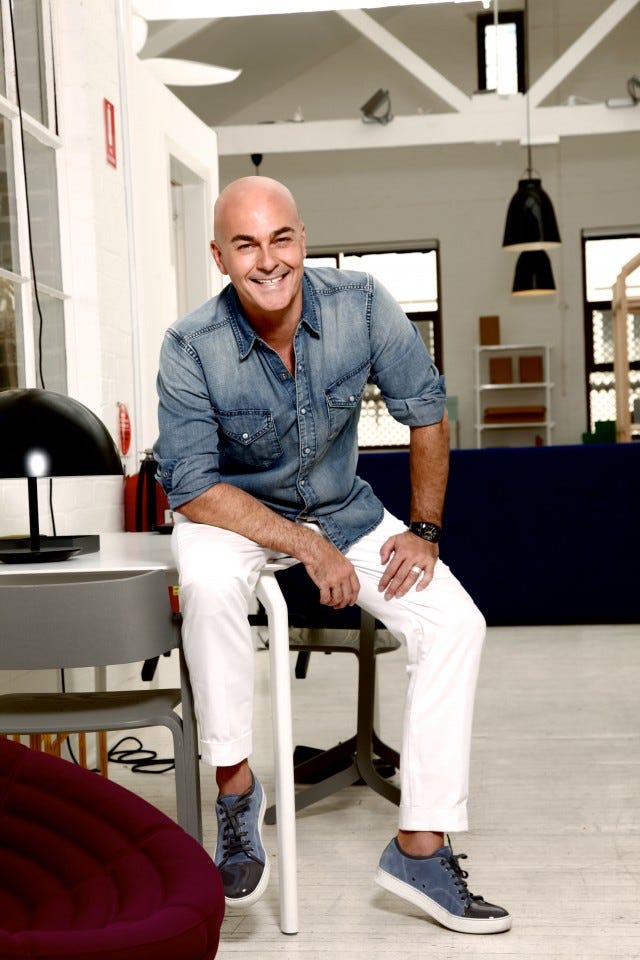 "As an editor, it's my job to see trends at the broadest possible level, how everything interconnects," explains Neale. "I rarely get enthused by specific colours or moods because those trends come and go so quickly. For me, the most interesting contradiction is the way in which design is increasingly dependent on technology and information-gathering, yet escapism and romanticism have never been so popular. Yin and yang for sure."
Excited by so many things, for Neale inspiration doesn't come solely from interiors, but rather from people, places and projects. So when asked the difficult question, to name his favourite products and designers of the moment, Neale's answer was always going to be hugely diverse. "I'm intrigued by clever brand-builders. Ben Gorham is doing brilliant things at the Swedish fragrance brand Byredo; the Swedes are effortlessly cool in my book. The work of Italian interior architect and sculptor Vincenzo de Cotiis is awe-inspiring, as are the industrial lighting designs by New Yorkers Apparatus and Lindsey Adelman. Lee Broom is doing some really glamorous but interesting work in London. And mid-century Italian design will be the next era to have its place in the sun — I'm convinced of that."
To read more from Neale and the entire post on Interior's Addict, click here.