At Reno Rumble's halfway mark, we say goodbye to Michelle and Steve, whose Industrial living room was narrowly bested by their Blue Tongues teammates.
As disappointing as the result may be, they're exiting the competition with their heads held high.
"It was gruelling but exciting and amazing, and I'd do it all again in a heartbeat," Michelle tells The Reno Rumble Shop.
Michelle has a lot to feel good about. She and Steve have proven themselves as two of Australia's best renovators, presenting high-calibre rooms week after week in unimaginable circumstances.
Their living room was praised for its spectacular rendered wall, the layout that maximised space, and the eye for detail that would rival a professional designer's handiwork.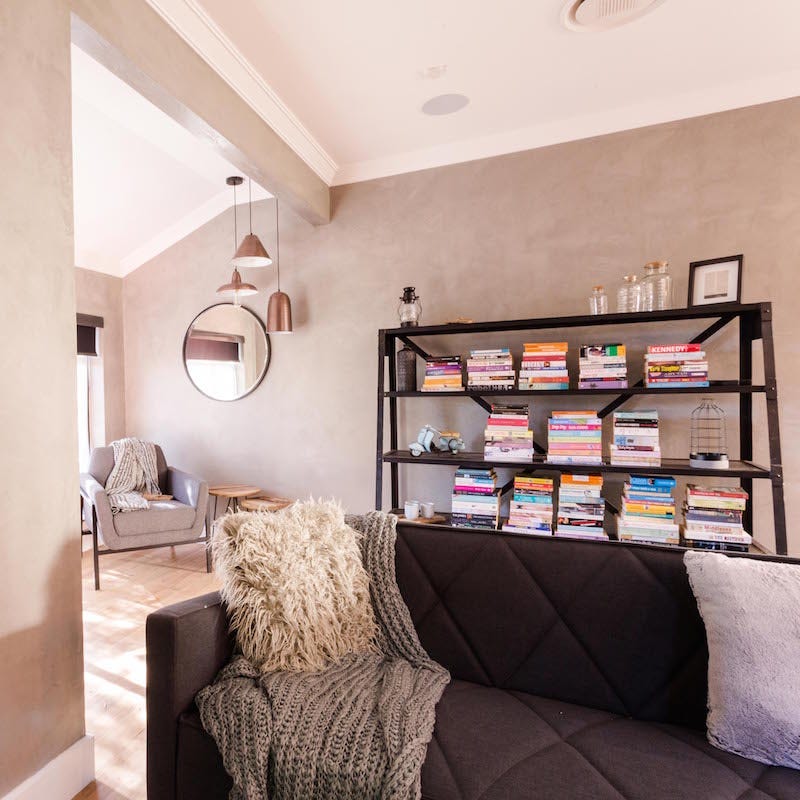 "That was my proudest moment… When I heard the lounge room looked like the work of a professional, I felt my studies had really paid off," Michelle says.
Michelle's styling instincts were spot-on this week. A living room owes a lot to its seating, and the three-seater sofa was a perfect choice.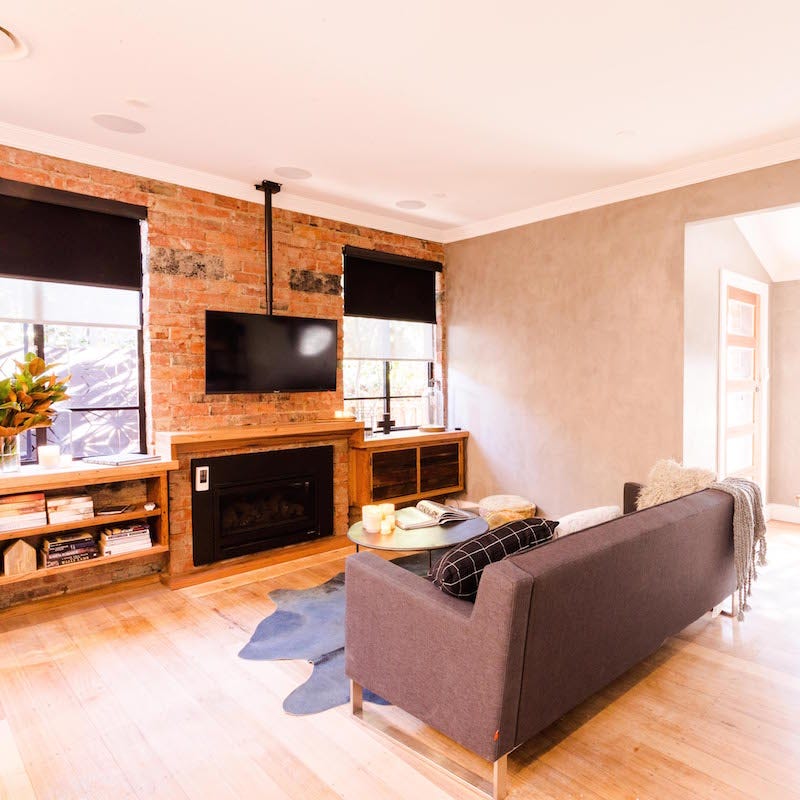 "It just fit perfectly with the brief and the size of the space," she says. "That's what drew me to it."
But Reno Rumble isn't just about what you buy, but how you assemble your purchases and gifts to create a cohesive space. Pairing the gifted tables and pendants, Michelle and Steve were able to create a vignette – a welcoming "moment" within the home.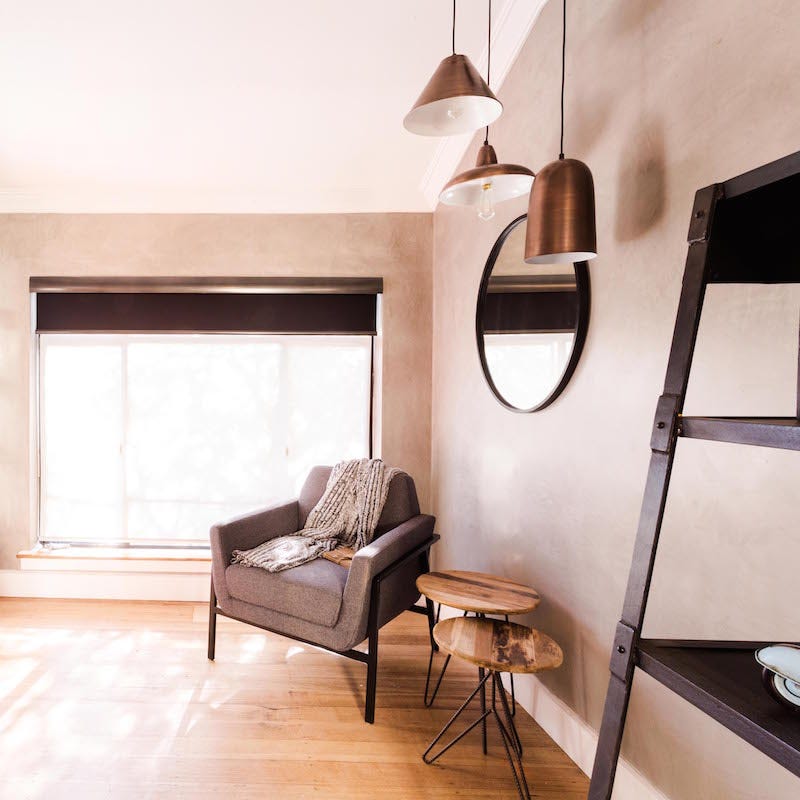 "Our only regret is that we didn't get to go further in the competition and do every house," Michelle confides.
"But I suppose everyone would say that."
Now, after three weeks and three full-house renovations, Michelle and Steve are saying goodbye to Reno Rumble.
"It didn't teach me anything about myself I don't already know," Michelle says with a laugh.
"I'm hot-headed, I'm very emotional when I don't have much sleep, I speak before I think, but I wear my heart on my sleeve, and it's a heart of gold. What you see on TV is what you – no, actually, I'm a lot calmer because I sleep in real life."
And while they were Blue Tongues team members, Michelle and Steve entered the competition as a duo, and they're leaving stronger than ever.
"Steve is a caring, compassionate, amazing partner in life, and I couldn't have done Reno Rumble without him," Michelle says. "He's the love of my life and just an amazing person."
Fellow Blue Tongues Carly and Leighton earned a big, "Wow!" from the judges for their kitchen and dining area. To quote our experts, there was nothing "Blah!" about their artwork or floor rug. What a hit!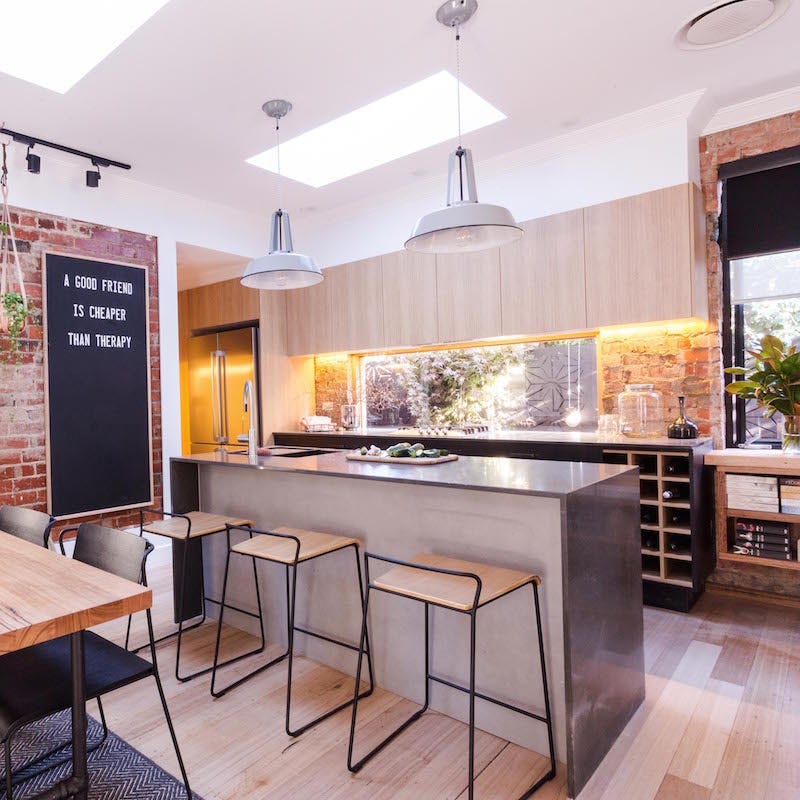 Ben and Jemma's bathroom layout was praised for its simplicity, and for maximising light. Their dimmable pendant was bang-on trend at the moment, and their large oval mirror was the perfect choice to soften the room.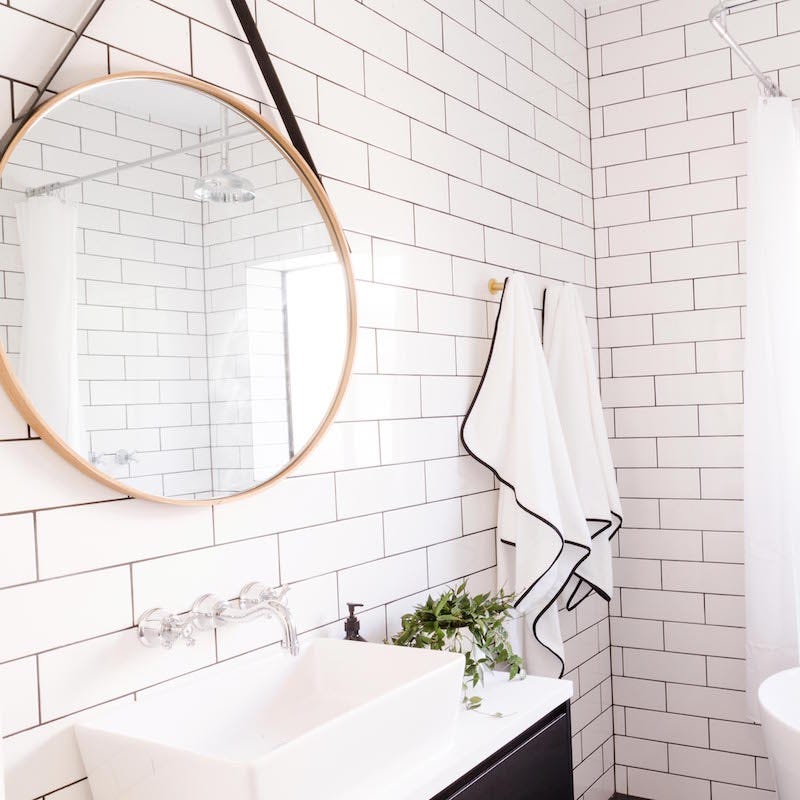 Redbacks House Captains Ayden and Jess delivered a well-detailed Hamptons living room. Their coffee table and floor lamp would be welcome additions to any home.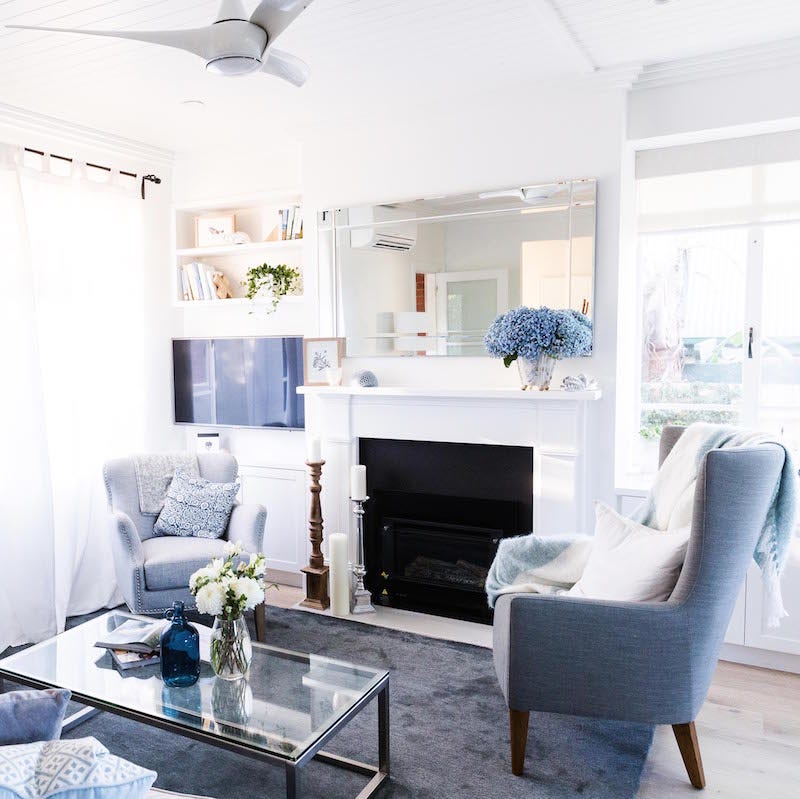 Josh and Jenna's bathroom in one word? "Glorious". In a room where the floors were the hero, their choice of photographic print added interest to the wall without overpowering the room.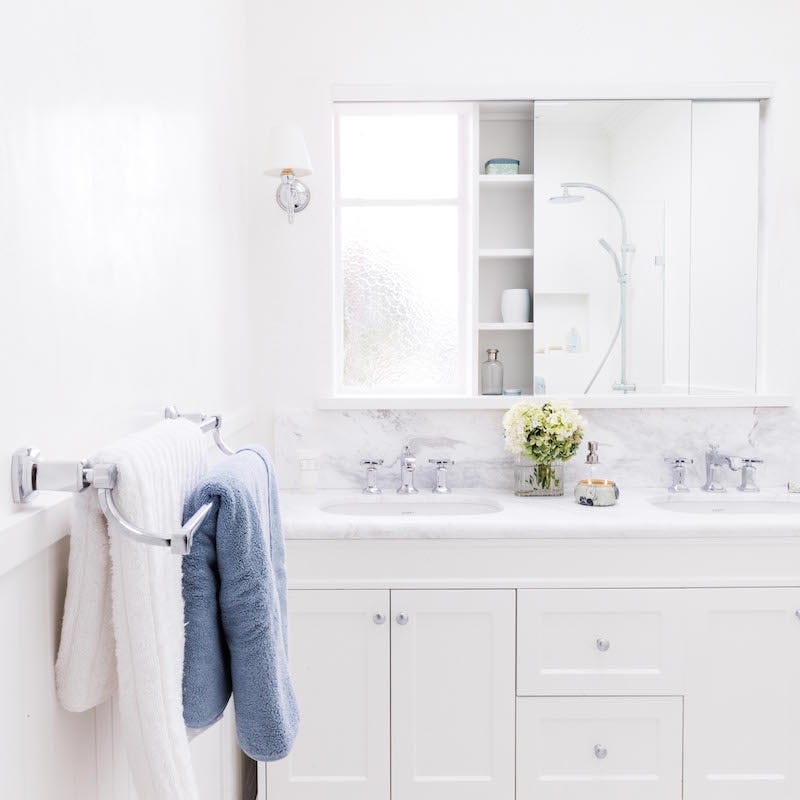 To pull off their kitchen and dining area, Kyal and Kara undertook some pretty ambitious structural work, but they paid just as much attention to their styling. They made a statement with their stunning dining table, and they weren't afraid of bold decorative choices – like that nickel-plated pendant and beautiful vase.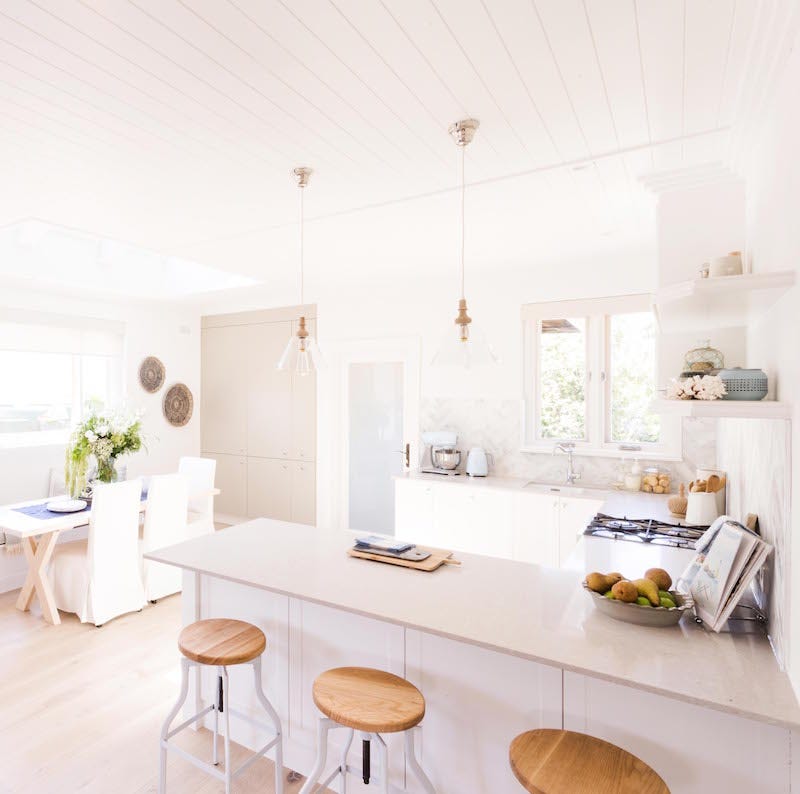 Have you followed Michelle and Steve's journey closely? You can now browse their favourite selections right here at The Reno Rumble Shop!