Bumblebee is Michael and Carlene's 4th vintage van renovation BUT this time, rather than enjoy her, she's going straight up for AUCTION! Yes, Bumblebee could be yours!!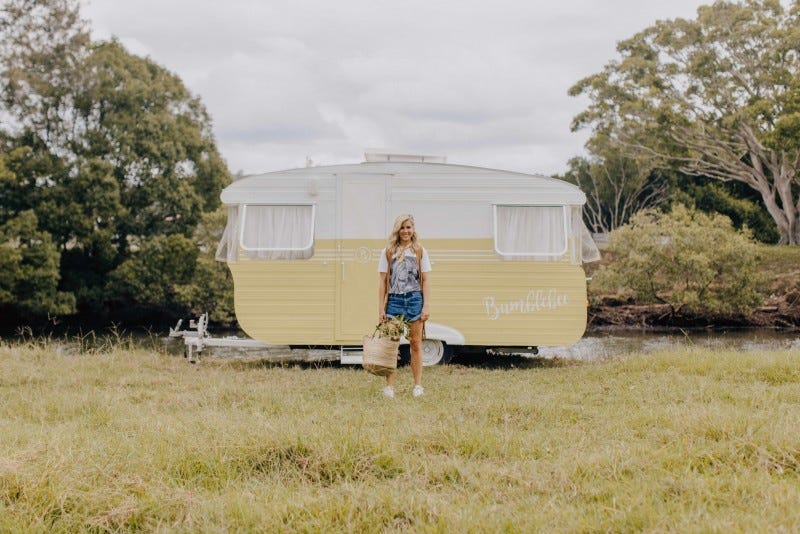 How cute are these two? Bumblebee is just divine and we LOVE those gorgeous yellow hues. Photography: Cait Meirs

The adorable 'Bumblebee' caravan will go to auction later this month at Ray White New Farm Auction Under the Stars.

* 24th March 2019 *
Update from Michael & Carlene:  "We have officially SOLD ourlil ray of sunshine, Bumblebee which is very exciting for us and very very exciting for B.B's new owners. Less exciting for those who missed out but on the upside there WILL be more vans and our next one will contain bunks for those with lil monkeys so stay tuned, friends."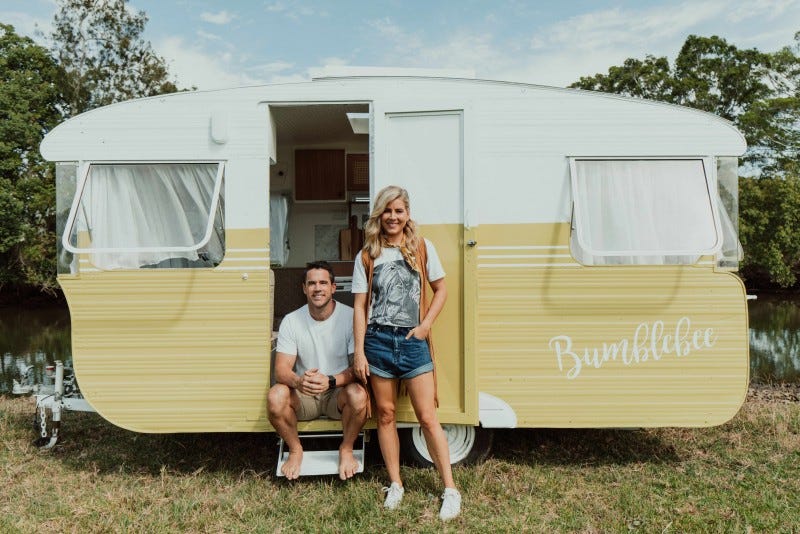 The couple, parents to Paddy and Stella, admit they have been "long time campers" and began renovating their first caravan as a way to slow their pace of life down, and reconnect as a family.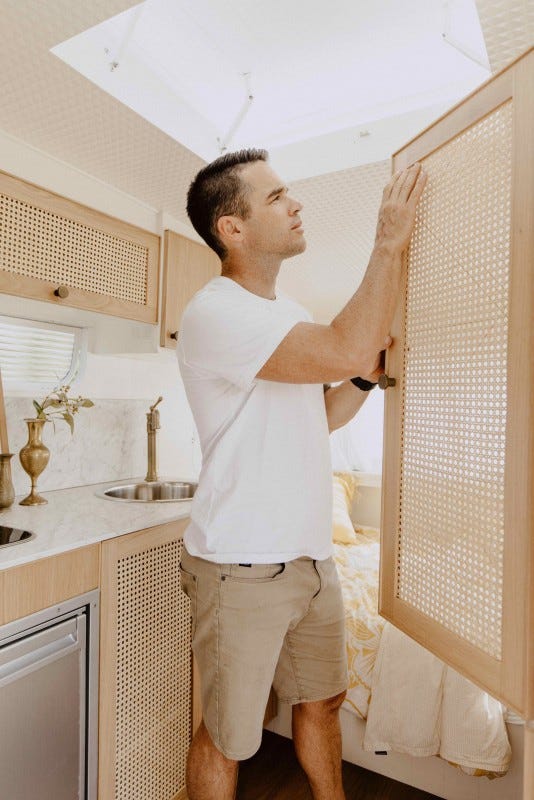 What an absolute stunning feature those gorgeous rattan cabinet fronts are.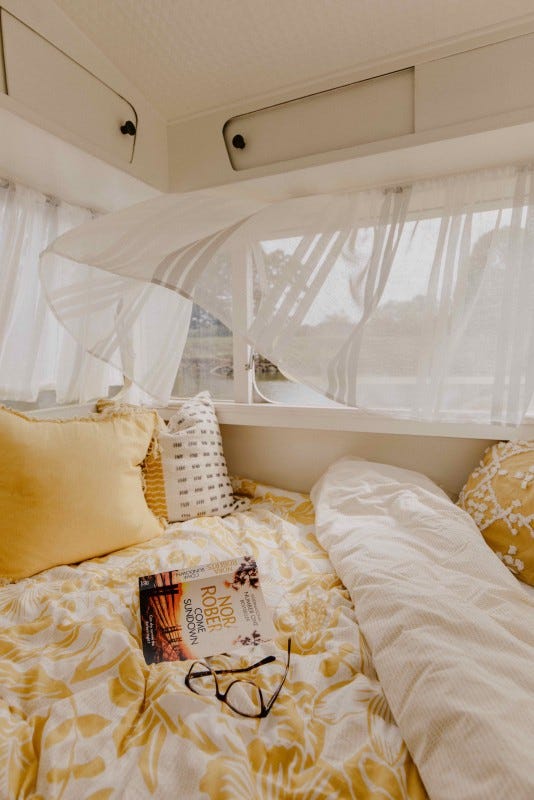 Bumblebee is a 12 feet long vintage Franklin caravan.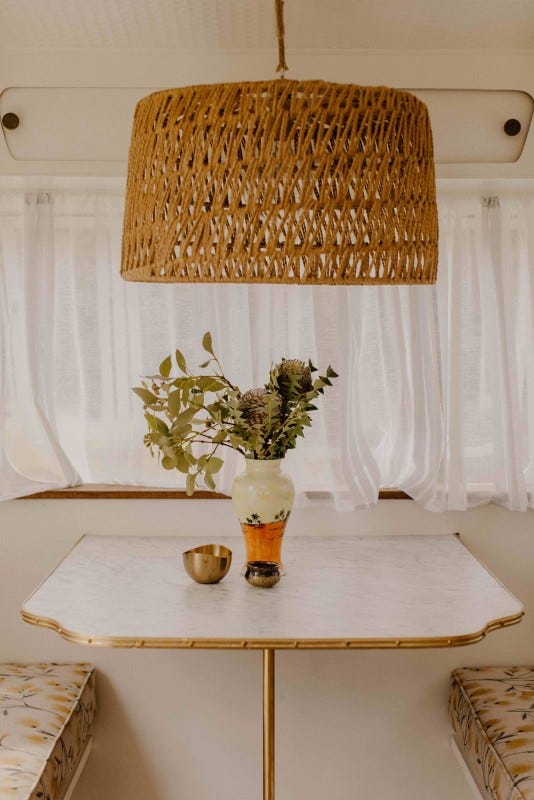 Michael & Carlene have created a very inviting dining space. I love the window dressings!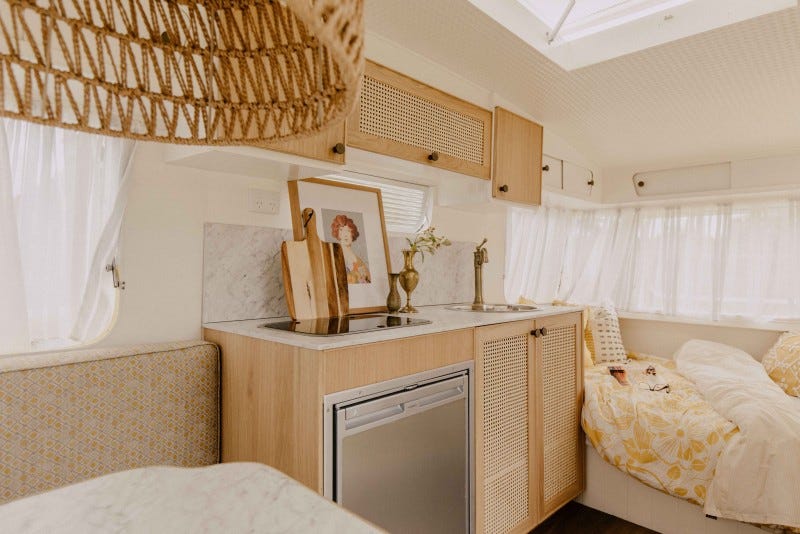 Michael and Carlene used a Marble look Laminate for the bench, splashback and dining table.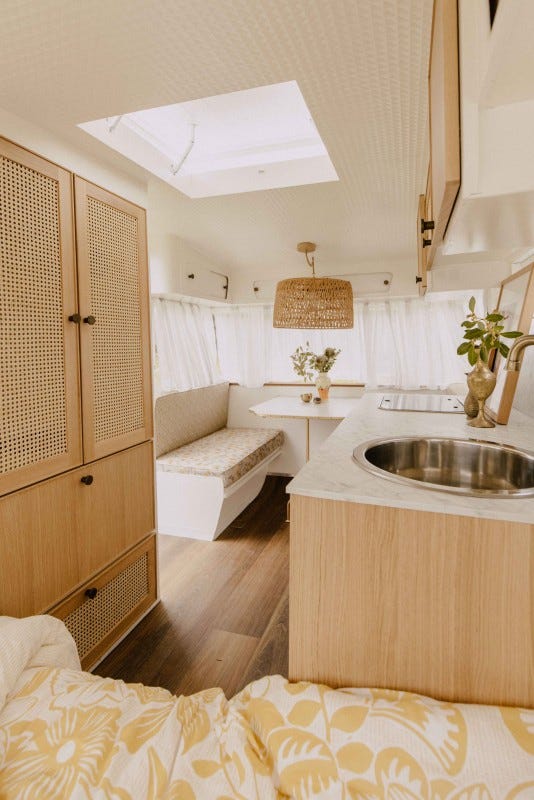 Vinyl plank timber-look flooring is throughout Bumblebee.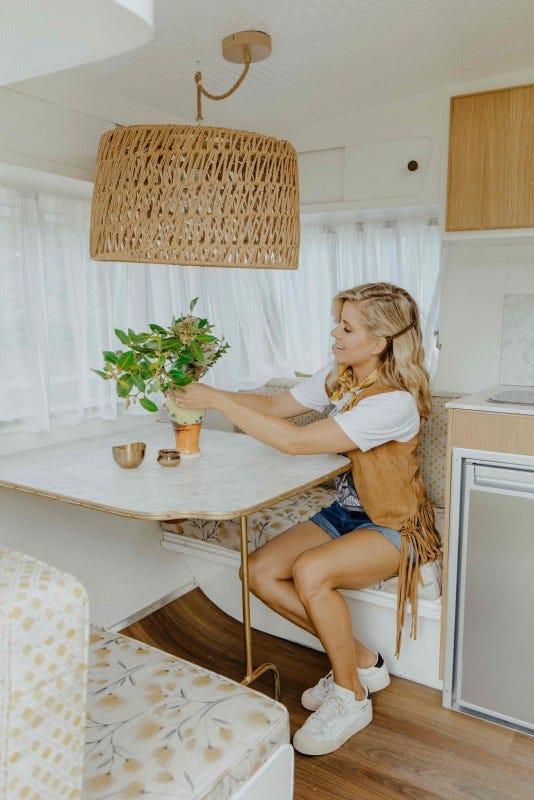 This Dining area even converts to another bed!
Photography: Cait Meirs

To make an offer for 'Bubmblebee' get in contact with Michael and Carlene HERE


For more inspo from our caravan conversion king's:
Meet Dolly, a grand ol' gal to get a makeover AND 'Vonnie' a 50 year-old Viscount van.

Did you like this blog? Subscribe to our newsletter to be the first to receive news from The Block! Subscribe now to receive $20 off your next order.