After a disappointing third week on The Block: Glasshouse, New South Wales' Max and Karstan have turned it all around, presenting a very grown up room – the perfect blend of industrial and classic.
"When that board turned around, we were just jumping for joy," Max tells us with a laugh. "We're so excited. It's our first win!
"Going into this week, we were pretty motivated," she adds. "We had some artwork teed up which was probably the biggest thing for us. We were feeling pretty prepared."
Last week, the judges felt their room was "functional but a little boring", scoring them just 21 out of 30. But what a difference a week makes! Cleverly styled and furnished, the judges believe the pair have delivered a room that will appeal to a broad number of buyers.
Time had a lot to do with it. Namely, having more of it.
"We weren't held back by Keith in any way," Karstan says, "which gave us the time to sit back and have a look, and see, 'We might need this, we might need that.' Last week was just, 'Rush, rush, rush, throw it in, done, oh man.'"
Max chimes in, "You really need that extra time to take a step back and look at your styling and see if you need to add anything."
Last week, the judges thought they didn't have enough art, and Max and Karstan took it on board.
"The thing is, art is quite pricey, so there are times when you're like, 'I'm not sure if we're going to win or not,' so you don't put as much money into the styling," Max confides. "When we went into the master bedroom, we were like, 'Nope, we're in it to win it,' so we really made the effort to get two original pieces designed specifically for the space."
"And I love them," Karstan adds.
So did the judges. And you can get their look on The Block Shop, which now stocks 'Ménage à Trois' by Thierry B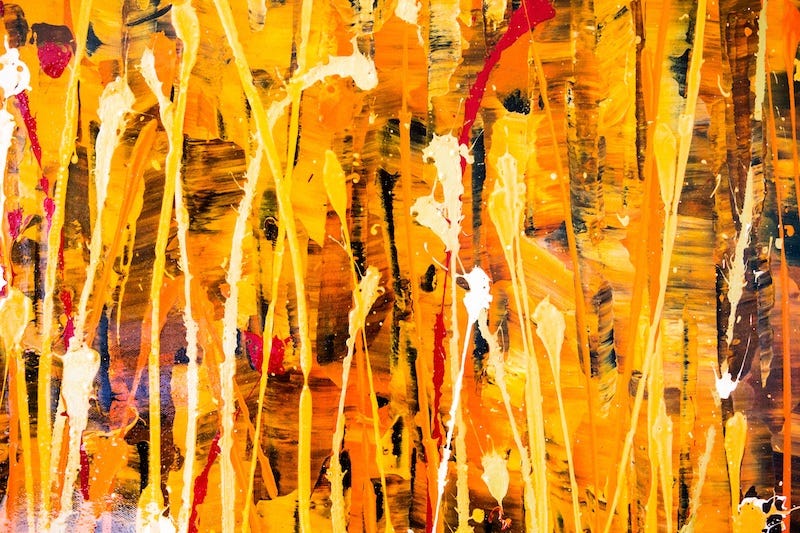 "For me, the cabinetry was exactly what we wanted," Karstan says. "The shopfitters incorporated the laundry chute and we knew the judges would love that."
"Love" is an understatement. Shaynna Blaze just about lost her mind over it.
Asked to pick out her favourite features in the room, Max singles out the lights, which she thinks were quite magnificent. We agree, and her light pendants and wire table lamp are both available now on The Block Shop.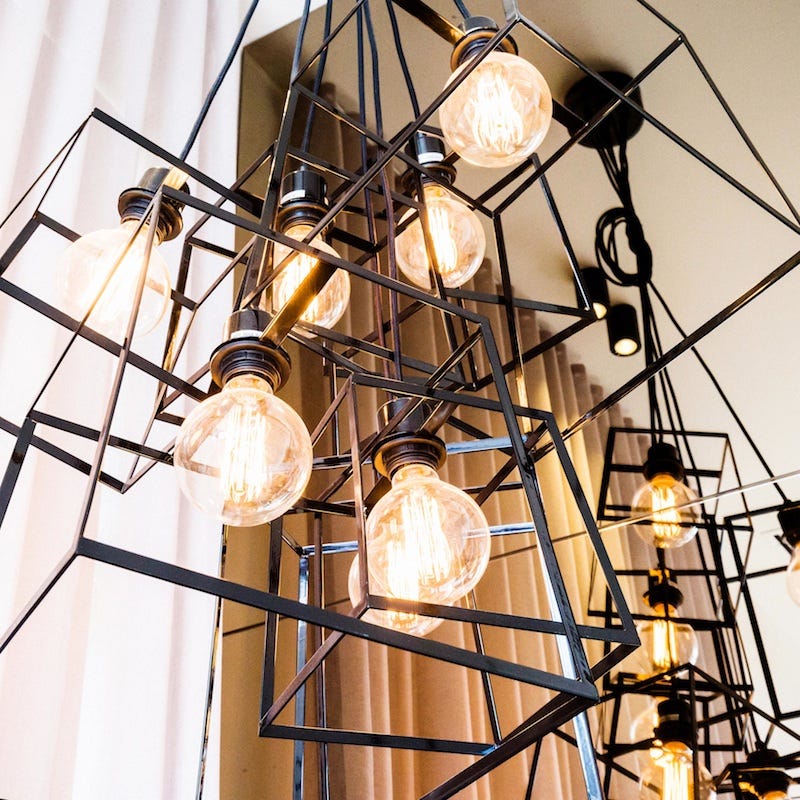 "And I really love our custom-made bedhead," Max says. "It's really grand. It's a bit of a risk – getting something custom-made, you're not really sure how it's going to look when it's put into the room, but I think it's definitely one of the big features. Putting it in made the space feel grand and sophisticated."
Their choice to render one of their walls ("It looks like glass!" Max describes) also impressed the judges.
"We made the decision early on, we're just going to do white through the apartment, and when we want to do a feature wall, we're not just going to paint it with grey paint, we'll get it rendered," Karstan says. "That way it has that extra texture and a little extra something."
Last week, the judges feared Max and Karstan had lost their way, but it didn't faze our Blockheads.
"Our strategy going into The Block was to try make this apartment for the buyers," Karstan admits. "We knew the judges wouldn't like all of our decisions, but we were prepared to not win some rooms so that we could impress the buyers.
"Going into this room, it is the master bedroom, it's where the owner's going to sleep, you want it to feel big. You want it to have absolutely everything in there and most of all, you want it to be practical. It could have all the cushions in the world, but if the room isn't practical, why would someone buy it?"
"We have a more mature buyer in mind," Max adds, "but in saying that, we've tried to keep the bones quite simplistic."
Will their strategy pay off come Auction Day? We'll have to wait and see, but until then, if Max and Karstan have impressed you, visit their page on The Block Shop now!