It has been a long road to a Room Reveal win for brother-sister duo Luke and Ebony.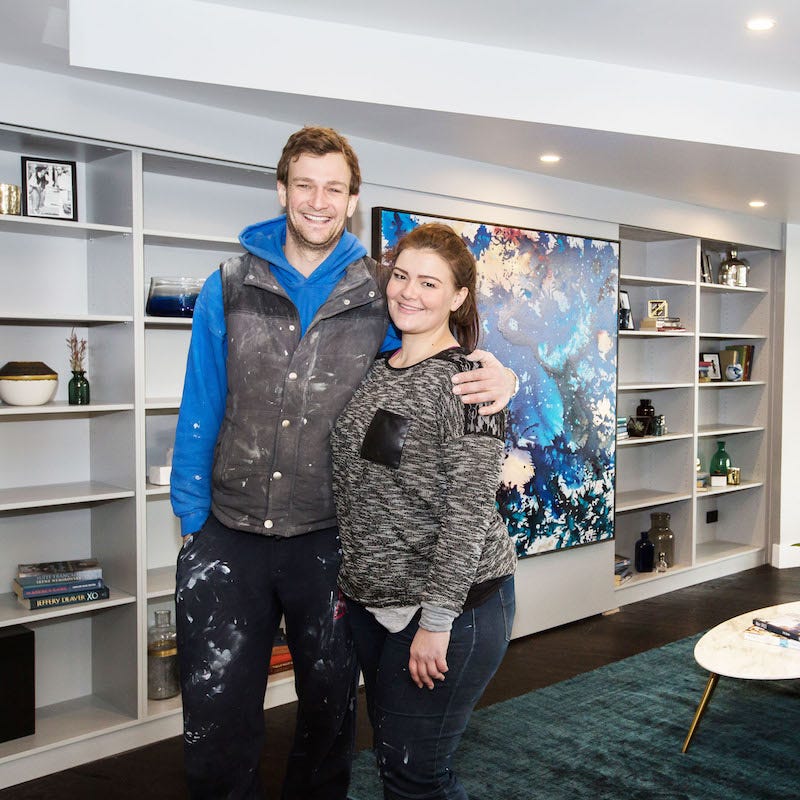 Earlier in the year, they were eliminated from The Block: Triple Threat. Invited back for another go, their performance this season has underwhelmed the judges… until last week's study, which saw them switching up their style.
Turns out, that was just the beginning…
"The Block has been hard. We've been struggling," Ebony admits to The Block Shop. "We put a lot of pressure on ourselves when we came back for the second time. There was the expectation that we'd done this before, and that pressure got the better of us.
"We floundered for the first few weeks. You put everything you can into a room, and it's heartbreaking at the end of the week when it doesn't work out, but you have to pick yourselves up and move on to the next week."
"There was this fear," Luke adds. "Too many people in our heads, I think…"
When she and her brother Luke felt that their chosen direction wasn't working, Ebony decided to trust her guts and try something different. The result? Unanimous praise from the judges.
"We just got ourselves into a bit of a rut. Then, with the study, we decided, 'No, let's trust our gut and go with it,' and tried something different. Finding that new direction was liberating," she says.
"When you're trying to do something you don't want to do, you're already on the back foot, so when we did something that was a little more us, we enjoyed it a lot more."
The judges singled out their decision to go open plan as their "masterstroke", and Luke credits their sliding door in front of the TV for helping them pull it off.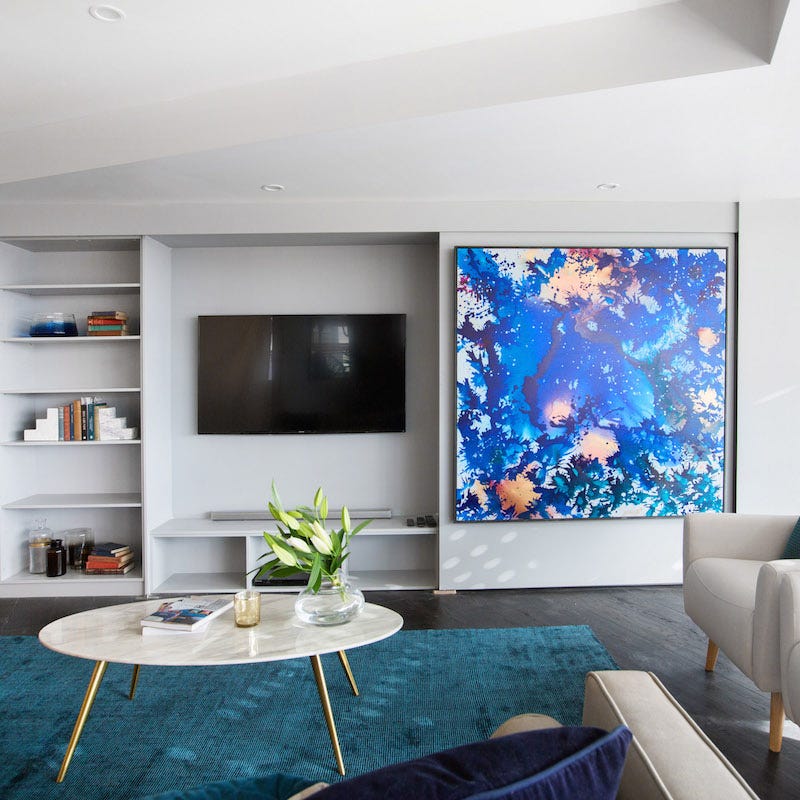 "That room can be a nice quiet space for conversation or you can slide the door across and you've got the telly," Luke says. "I thought that was quite clever."
"It's very functional, but it doesn't take over the space. It's something we're very proud of," his sister adds. "And incorporating artwork on top of it, it makes it a real focal point."
Their artwork selection was strong this week, tapping Katie McKinnon to produce work for the space.
"We did the research, we loved her work, we brought her on board, showed her our style and the space and basically let her loose," Luke said.
"She produced some beautiful artwork for us."
That beautiful piece was Golden Jellyfish II Acrylic and Gold Mica Flake on Canvas. It was supported by black-and-white Christopher Pillitz photographs from Lumas Gallery.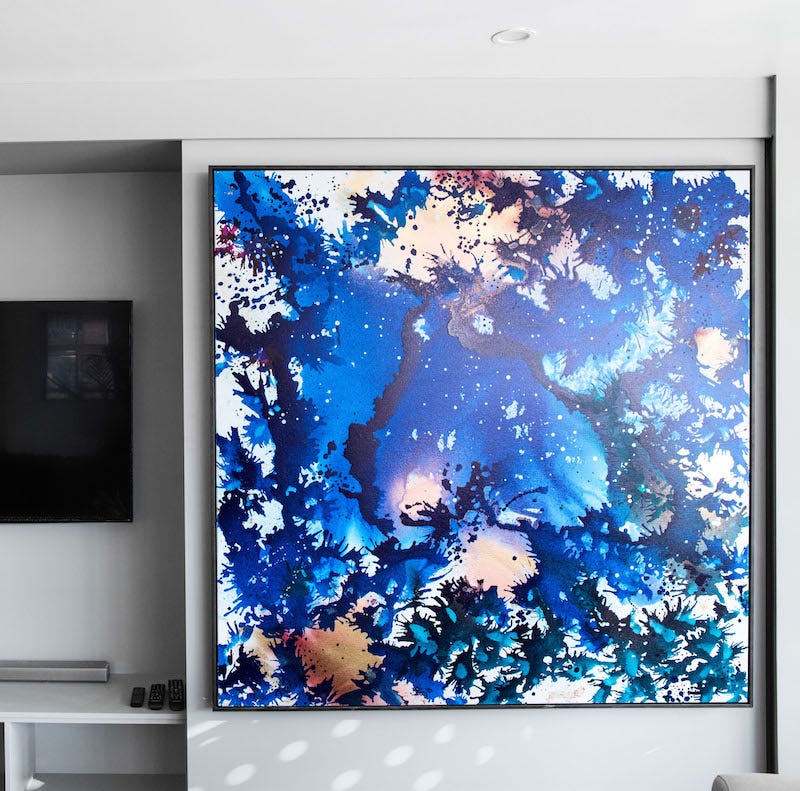 Where Luke and Ebony succeeded most, though, was in creating a unified space. It was not about the distinct elements, as stunning as their deep indigo throw and marble bookends are, but rather, how those elements spoke to each other to create a liveable space.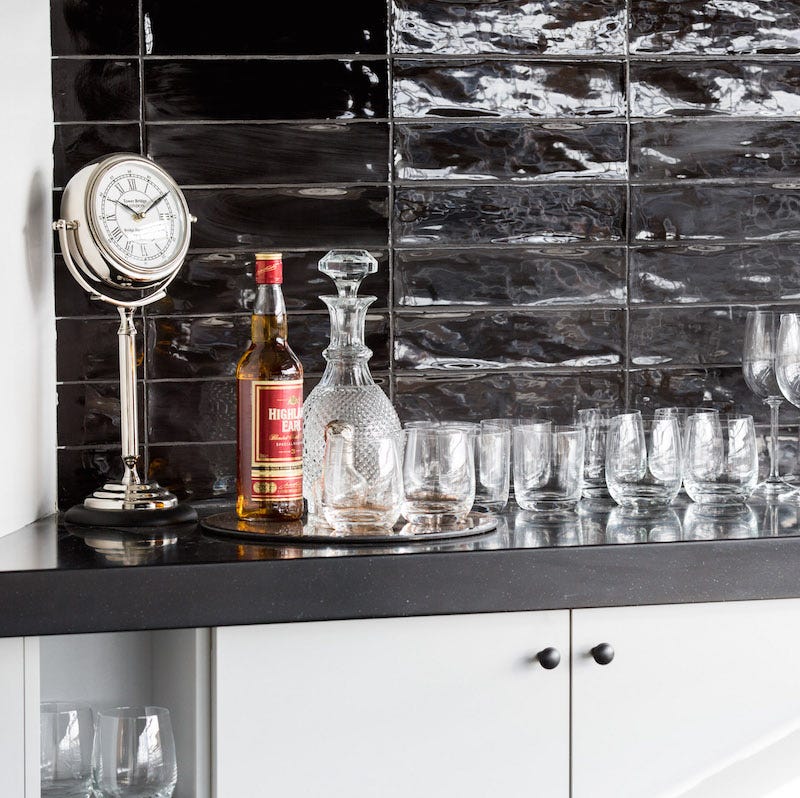 As the brother-sister duo continue to build momentum, they just might be the dark horse to watch in this competition…
Elsewhere in the Blocktagon…
While they might not have been able to make it three Room Reveal wins in a row, Caro and Kingi continued to show off their impeccable taste. Emulate their look with this orange sofa.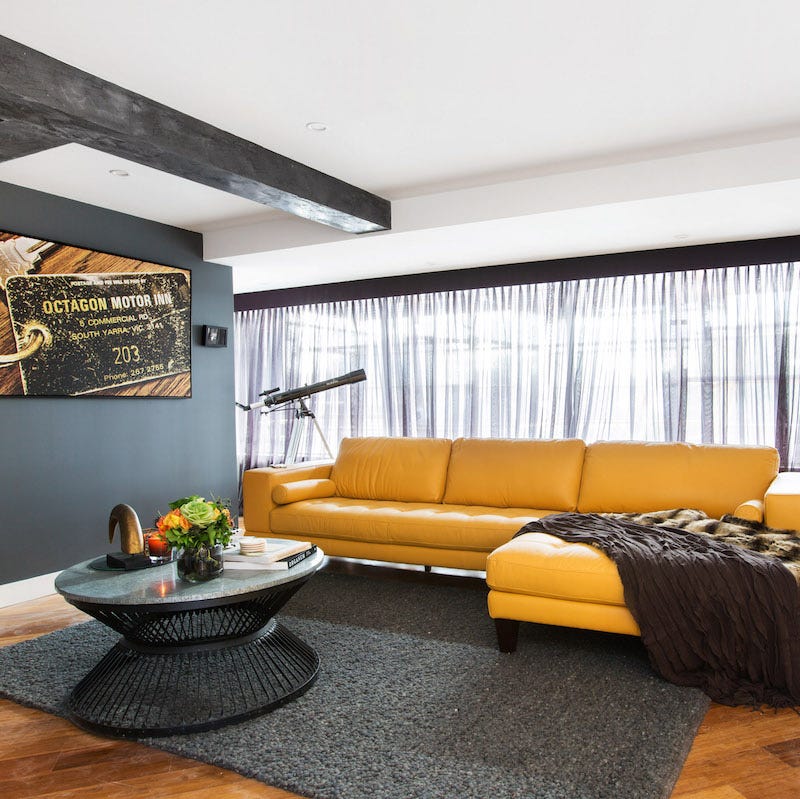 Whitney and Andy were bested by half-a-point, but with a coffee table like that, they were winners in our book.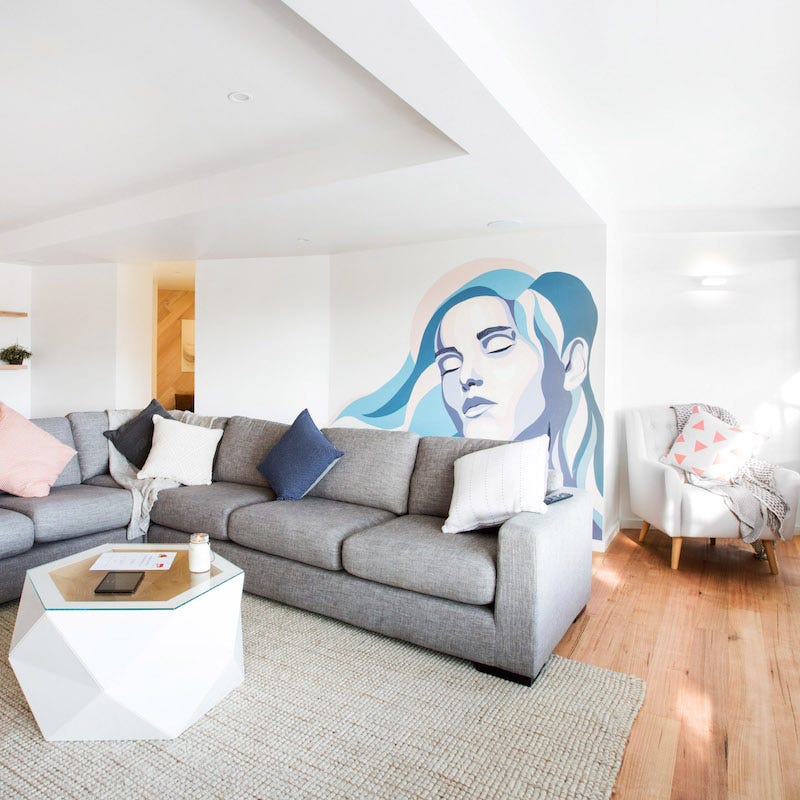 Never light on impact, Suzi and Vonni got it mostly right this week. Emulate their look with this mirror and fireplace.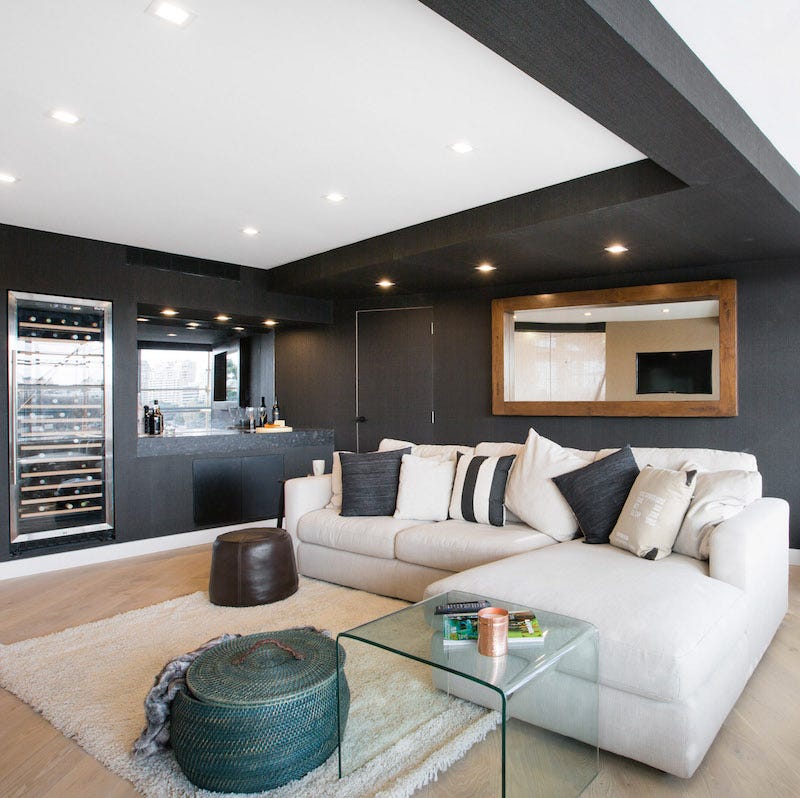 It might not have been Dean and Shay's week, but there's no doubting that weave floor rug is exceptional.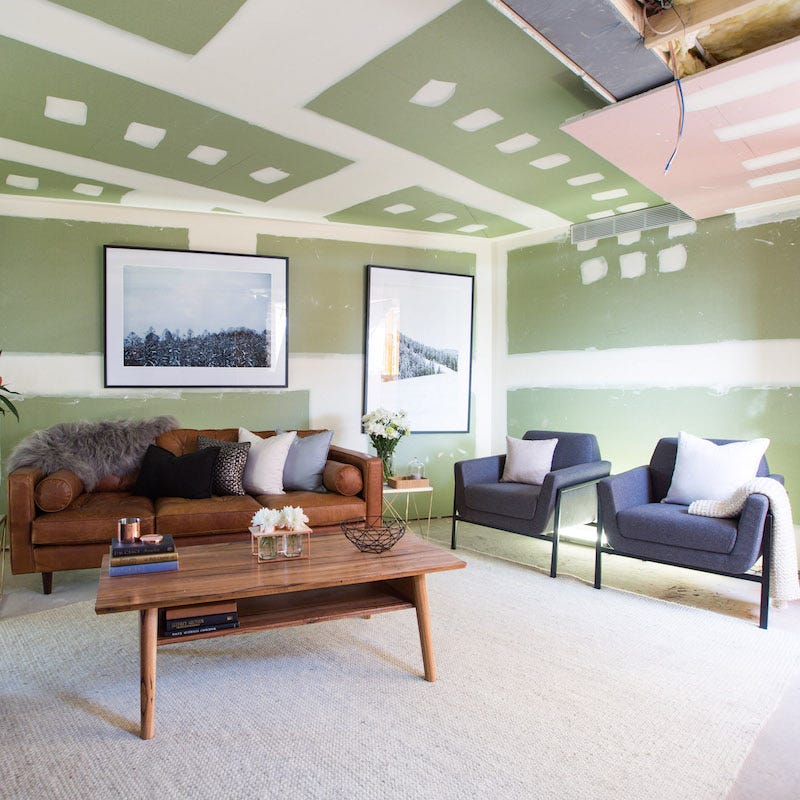 Does your living room need a refresh? Browse the best items from the best Block living rooms now.