In the Challenge Apartment, our Blockheads have been tasked with creating a home of the future, and Kim is more than a little impressed with how it's turning out.
"The technology in this apartment is absolutely phenomenal," she tells The Block Shop.
"This is something we've never seen before. Some of us are really tech savvy, and we were coming up with ways to use technology that we didn't think was even possible."
The incorporation of Honey bowled over the judges last week. In addition to voice-activated lights, Andy and Ben's master ensuite featured an iGlass shower screen that changed opacity to increase privacy, Dan and Carleen's bathroom boasted shower controls, Karlie and Will's guest bedroom incorporated automatic blinds, and Kim and Chris had, "Movie night!" The blinds came down, the screen emerged from nowhere, the lights went off and the projector turned on. Our Room Reveal winners hid a cinema in their terrace.
"Voice control is just out of this world," Kim says. "The fact that it's in the apartment and so accessible, it blows our minds."
Renovating for sale is all about building an emotional connection with prospective buyers, that feeling of, "I must live here!" Technology can do that, and so can the way you style a space. Here are our picks for Kim and Chris's Top Five inclusions this season …
1.'The Princess Warrior' Framed Print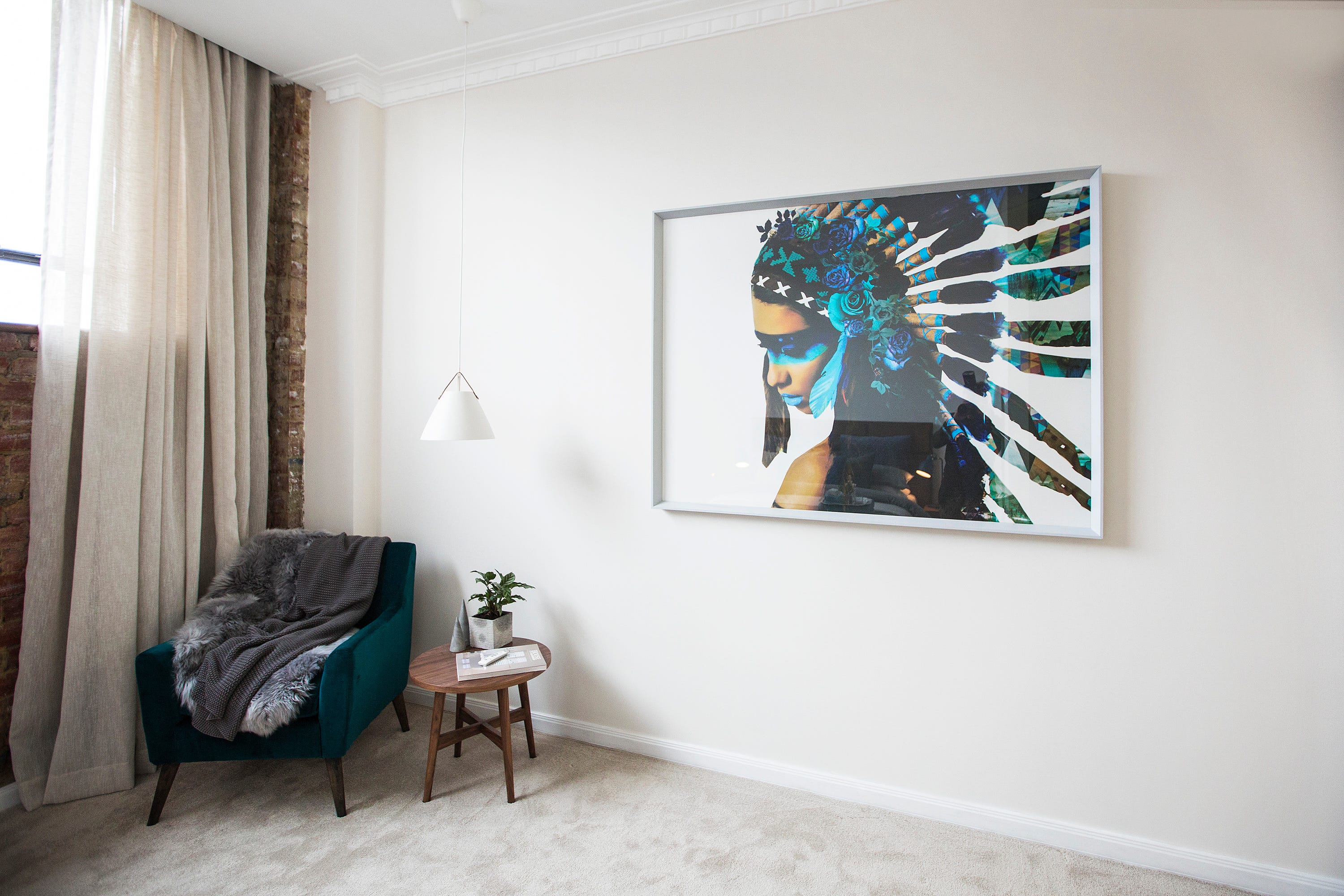 Featured in their second guest bedroom, this print elicits such an immediate personal response. This is printed directly onto Perspex, which gives it a vibrant, high gloss finish.
2.Cityforest Greenwall Pockets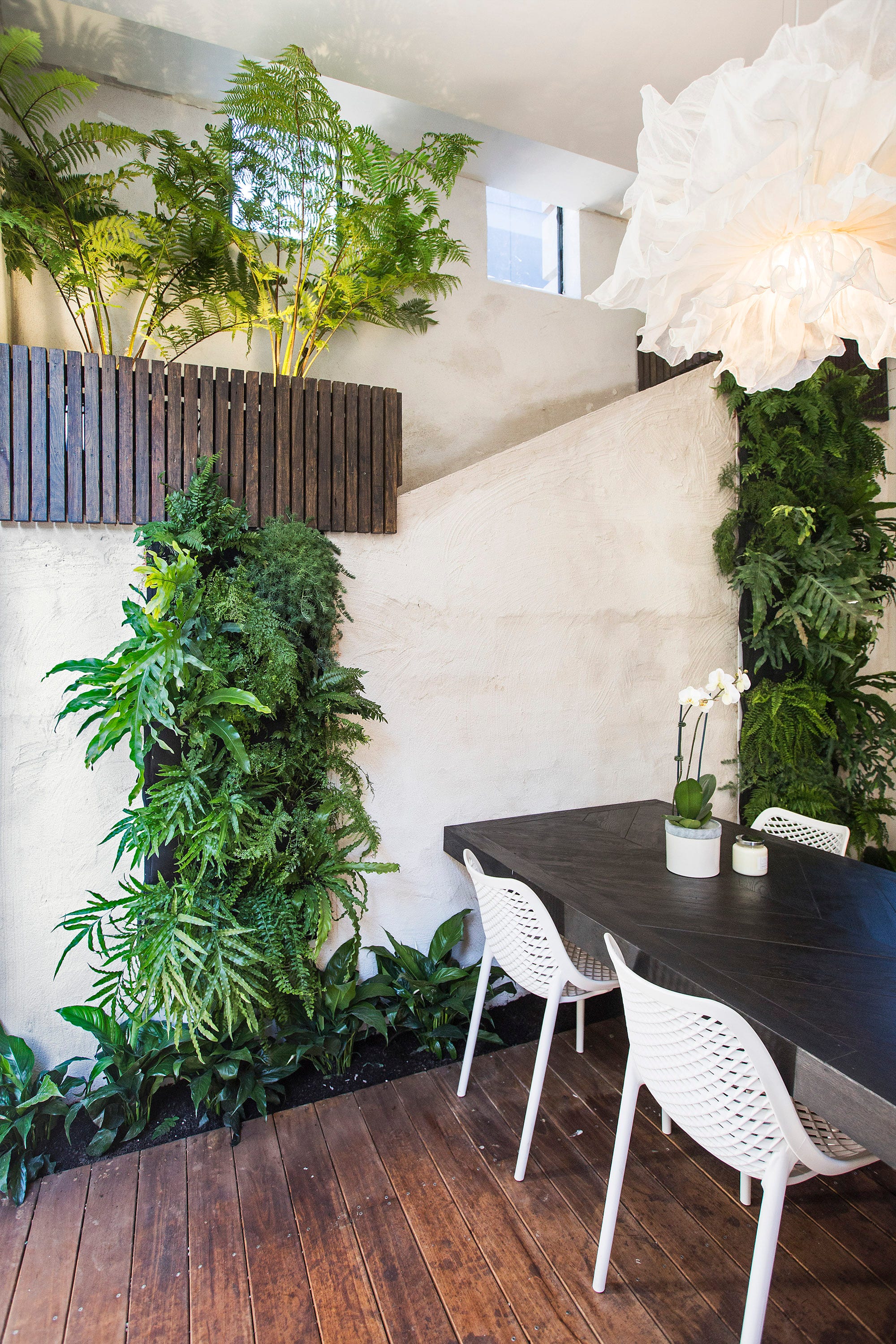 Kim and Chris were the King and Queen of terraces. Replicate the look of their greenwalls to add more nature to any wall.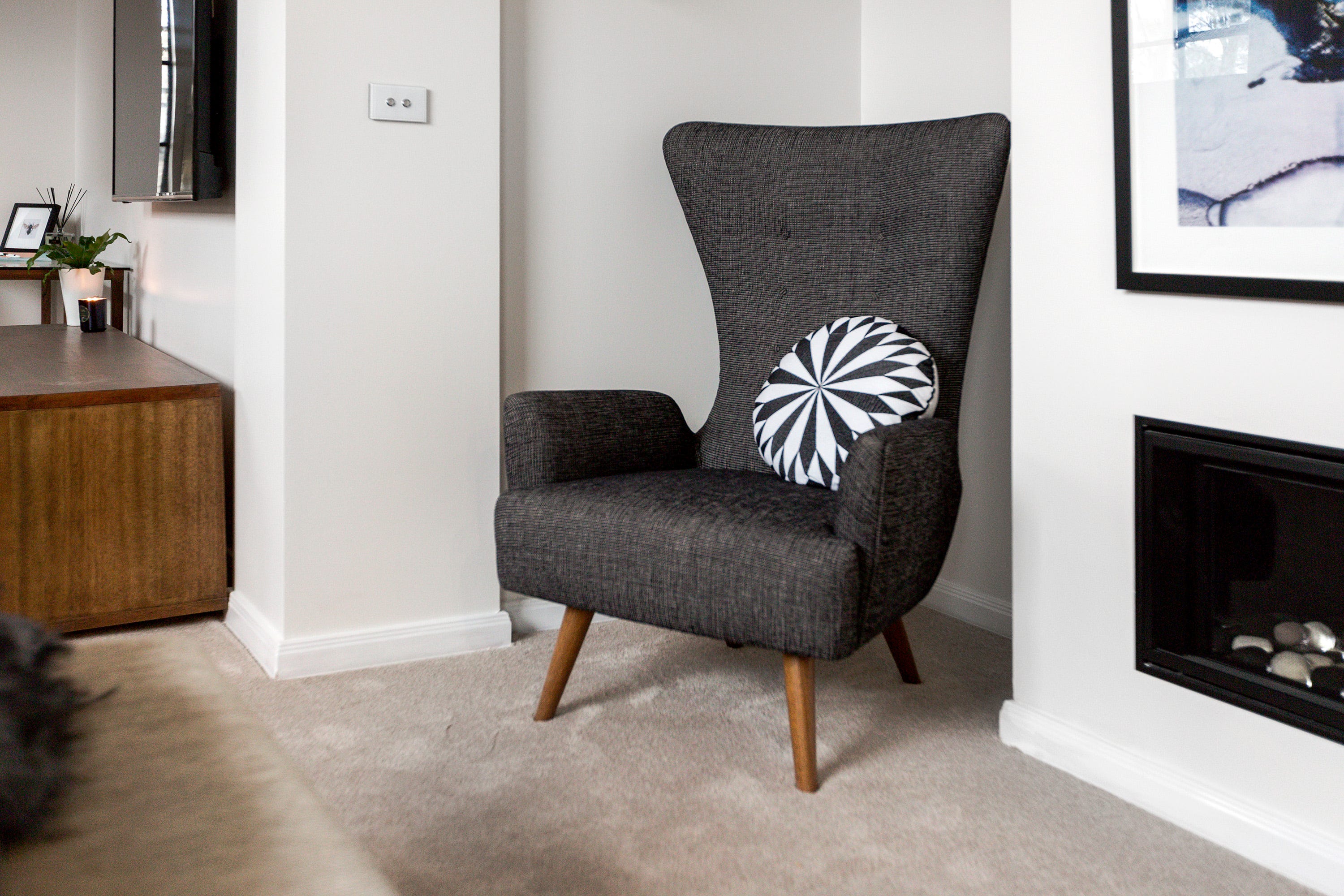 Every home needs a favourite armchair, somewhere to retreat to for reading and relaxing. Get the look of their guest-bedroom armchair.
This light caught our eye when Kim and Chris used it for their 48-hour Challenge bedroom and we haven't been able to look away!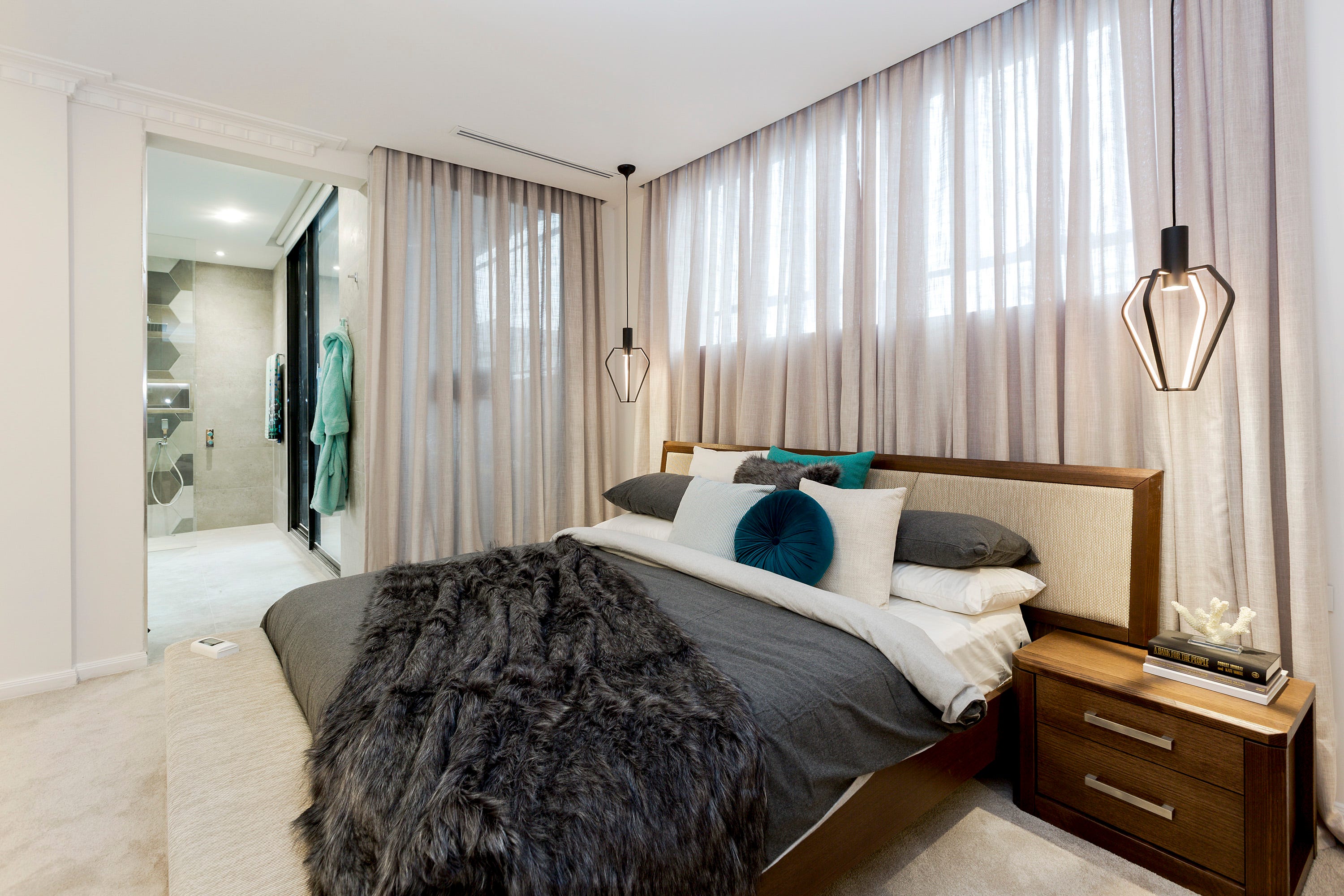 Kim and Chris's master bedroom was phenomenal. They added warmth to the space with their sheepskin throw, and you can emulate their look with this Icelandic sheepskin rug.
Did you like this blog? Subscribe to our newsletter to be the first to receive news from The Block! And subscribe now to receive $20 off your next order.