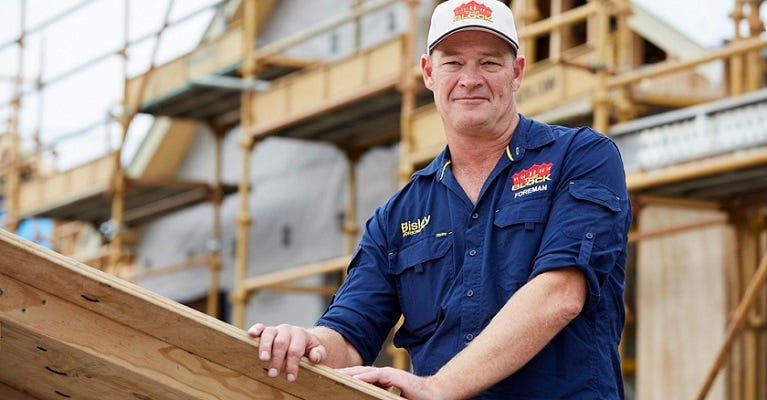 Keith unleashed on Jason and Sarah last night, reading them the riot act for their perceived "laziness." But was he out of line? Jason and Sarah seem to think so.
"I think some of the comments that Keith was saying were a bit unfair," says Sarah. "We spend the last three nights of every week having two or three hours sleep. So it's not like we're having a holiday."
Sarah's comments come after Keith paid a visit to House One with a list of jobs that needed their urgent attention. What started out as a friendly reminder, quickly escalated, and before long Keith was directing his anger at Jason, accusing him of treating the show like a holiday.
"This is my tenth Block. I have never seen a team, every Monday, do nothing," he said. "What is going on? This is a joke."
Keith believes the couple, who failed to totally complete their hallway and laundry space last week (along with four other teams), are not taking their time at The Block seriously enough.
"If you've only got five days to do a room and you have one day off - it just doesn't make sense," he told the couple. "Are you guys having a crack, or are you here for a holiday? Seriously."
It was this last comment that got Jason particularly riled up.
"Don't ever come in here and have a go at me, and talk sh*t to me again. Don't go pressing my buttons - I'm telling you right now," he spat back.
In his mind, Jason believes that since Master Bedroom week, when the couple failed to present their space, they have been working twice as hard to get everything completed. To be told by Keith that they're being lazy, was a step too far.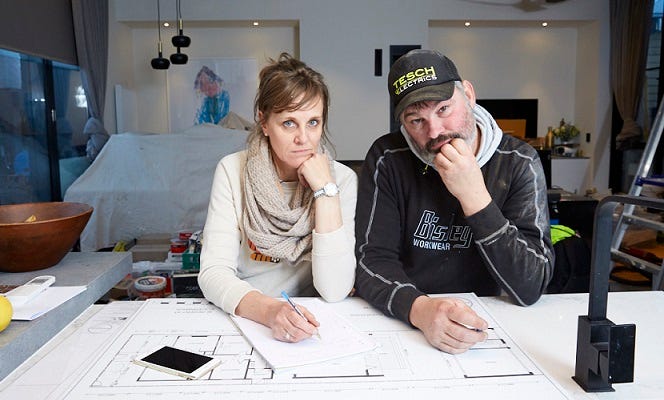 "When he comes in and he says things like that - I can only tolerate so much," he says.
But Keith was unrelenting, saying they have an obligation to complete their home.
And Scotty agrees.
"We have been riding them pretty hard to get them across the line at the end," he says. "Because, we don't want to see people fail.
"We have tried hard to help them. I have given them more help than I have given any contestants on The Block, with budgets, and stuff like that."
But Sarah doesn't think that Keith's 'tough love' approach is the best way to confront her hubbie. She's worried the unrelenting workload is having a detrimental effect on Jason's health - and she wants Keith to back off.
"Keith can say anything he likes, but he's not done The Block. He's a foreman," she says. "He gets to go home at night and have a sleep, and come back again. He's not living the experience we're living - and it's exhausting."
Thankfully, Keith and Jason buried the hatchet - but boy, that barnie was an absolute doozie!
Did you like this blog? Subscribe to our newsletter to be the first to receive news from The Block! Subscribe now to receive $20 off your next order.