The Super Ks are unstoppable, scoring 20 out of 20 for an elegant master bedroom. With the Grand Final just around the corner, do they have what it takes to be our first-ever Reno Rumble champions?
"We are feeling exhausted, but confident," Kara tells The Reno Rumble Shop. "We've worked with Josh and Jenna for four weeks now, and we feel like we're a good team."
During their time on the show, Kyal and Kara have proven that there's no one way to design a space. They have let their homeowner gifts inform their design decisions, and this week's no different.
"Our brief was understated elegance and we were given the big bedframe as a gift," Kara explains.
If it caught your eye, you can emulate the look of their bedframe with the Hamilton Bedhead, available now.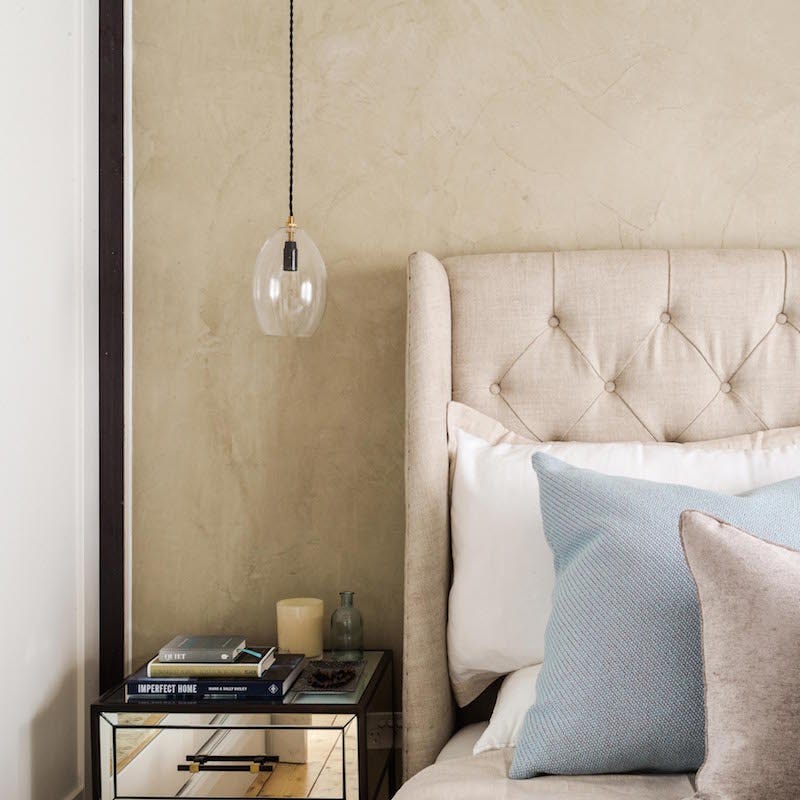 "We wanted to use lots of texture as opposed to colour to create that understated elegance the judges were talking about," she says.
"We thought the bedhead would look great against a rendered wall. We chose it instead of adding art, which may have been quite busy."
It's one thing we've heard time and time again from our judges this series: what works for one space mightn't always work in another, and Kara's instincts have served her well on Reno Rumble. She combined the bed with elegant pendant lights and bedsides to bring the understated elegance brief to life.
"The rendered wall is my favourite feature," she says.
But aesthetics are only part of what makes a space work – function is also important. The homeowner really wanted to be able to watch TV in her bedroom, and the Super Ks had to consider that.
"Part of the brief was that the homeowner loves watching television in bed, so I thought, because it's not the largest room, we could mount the television and have a unit that runs the whole length of the wall," Kara says. "It's a great use of space and the caesarstone is quite elegant."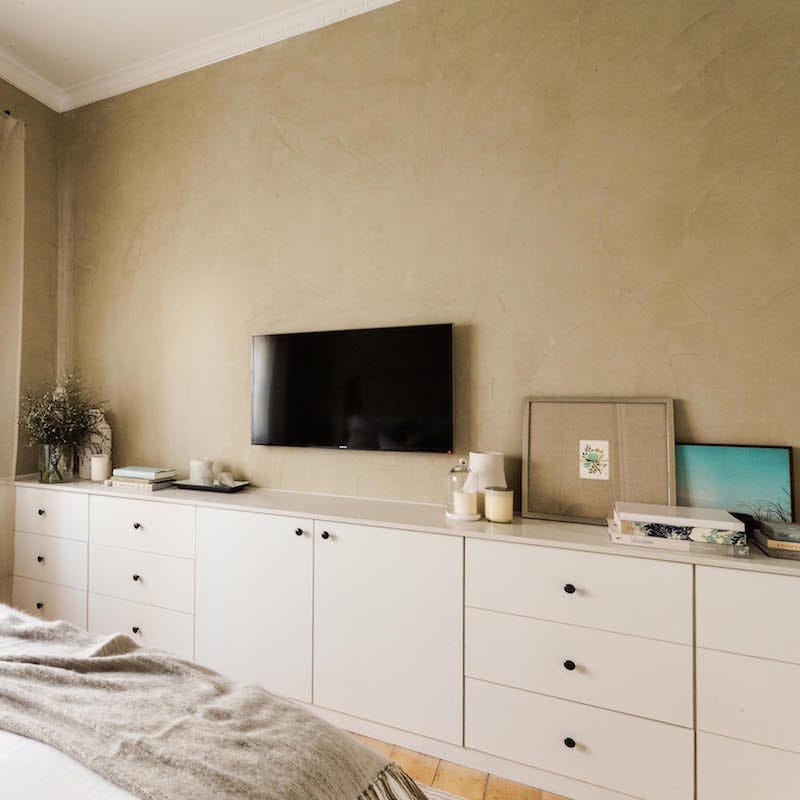 And we can't go past that rug – it's the perfect choice of colour and texture for the room. The Reno Rumble Shop has a vast array of rugs available and they're a great way to add warmth and colour to a space.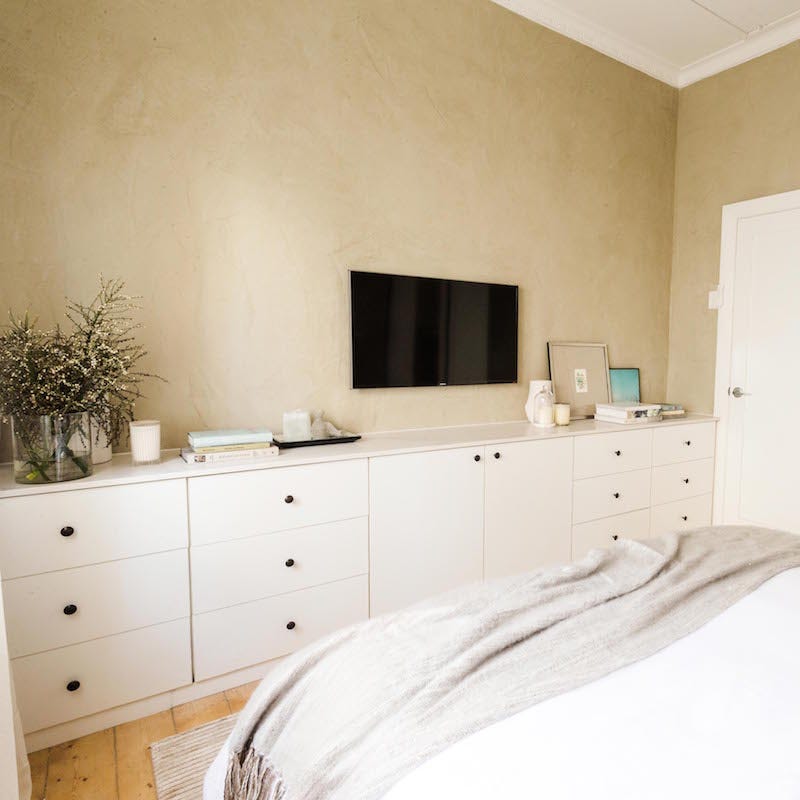 Their Redbacks teammates Josh and Jenna delivered a timeless guest bedroom with character and style. Lend your bedroom some character with our latest bedroom arrivals and more artwork from James Geer.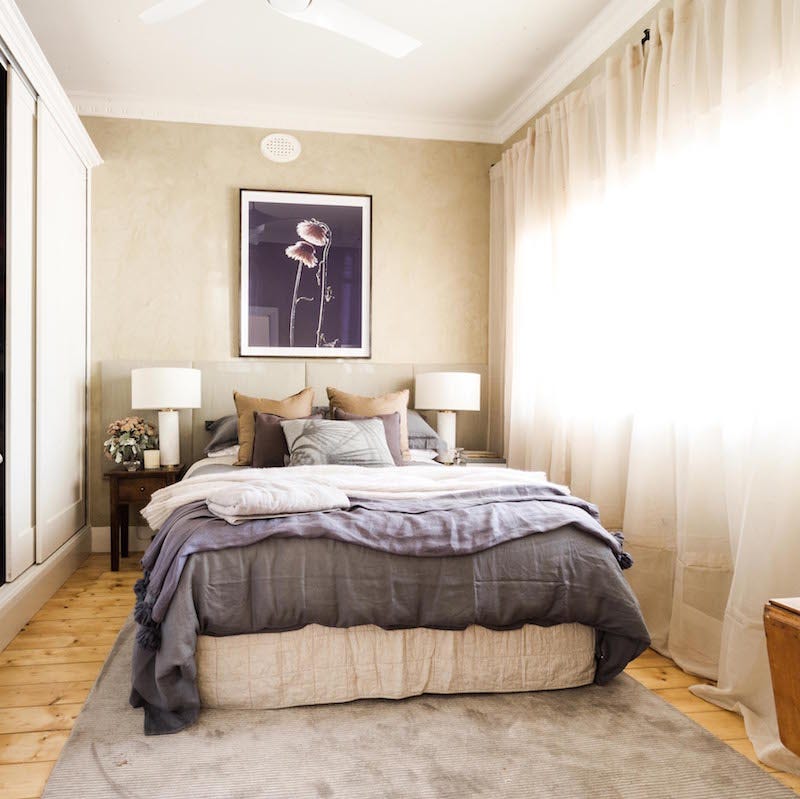 Blue Tongues Ayden and Jess' master bedroom was no-frills Contemporary Shaker and praised for its cleverness. Add a dash of clever to your home with their simple four-poster bed and lavender throw.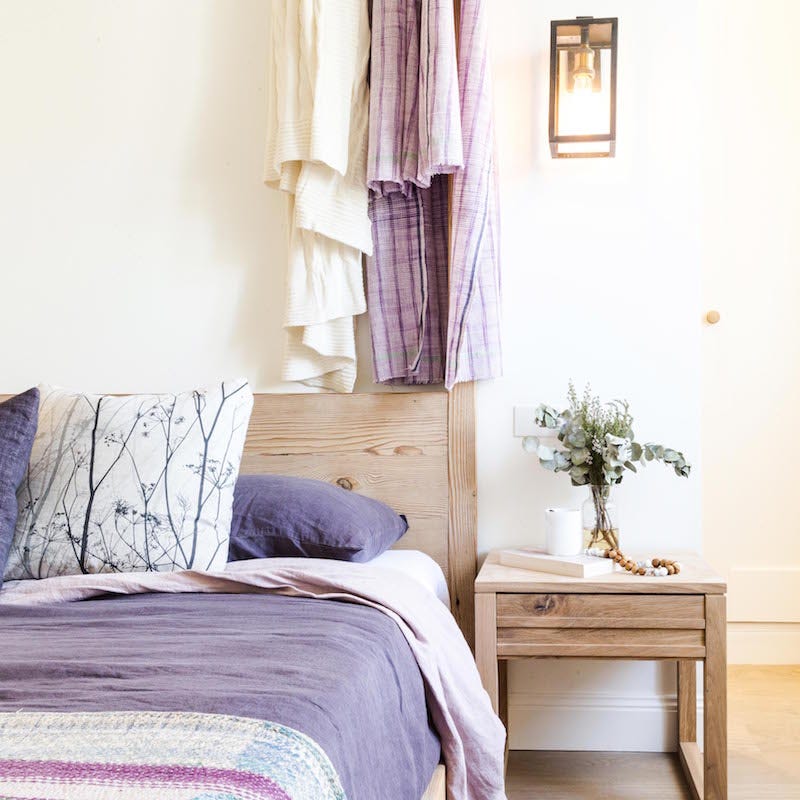 Carly and Leighton were tasked with a six month old's bedroom. Simple, pure, no fuss nor frills – the room is incredible restrained. The pair balance beauty with bravery, selecting a fan with ash blades and a broad stripe rug (get the look here).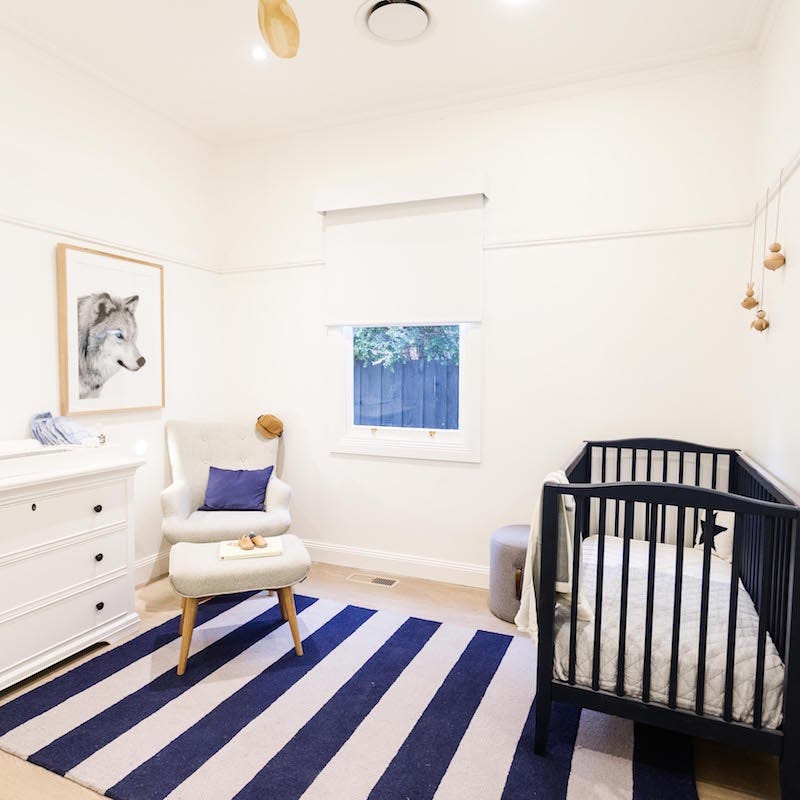 Are you super-fans of the Super Ks? Browse their section of the shop today!