The Super K's first graced our screens on the eighth series of The Block and they also competed in Reno Rumble the following year. We've come to love their seriously enviable style - they rarely put a foot wrong, as well as their relaxed attitude to renovating! In October last year, they welcomed bub, Ziya Christopher, and we've been glued to their Instagram feed ever since!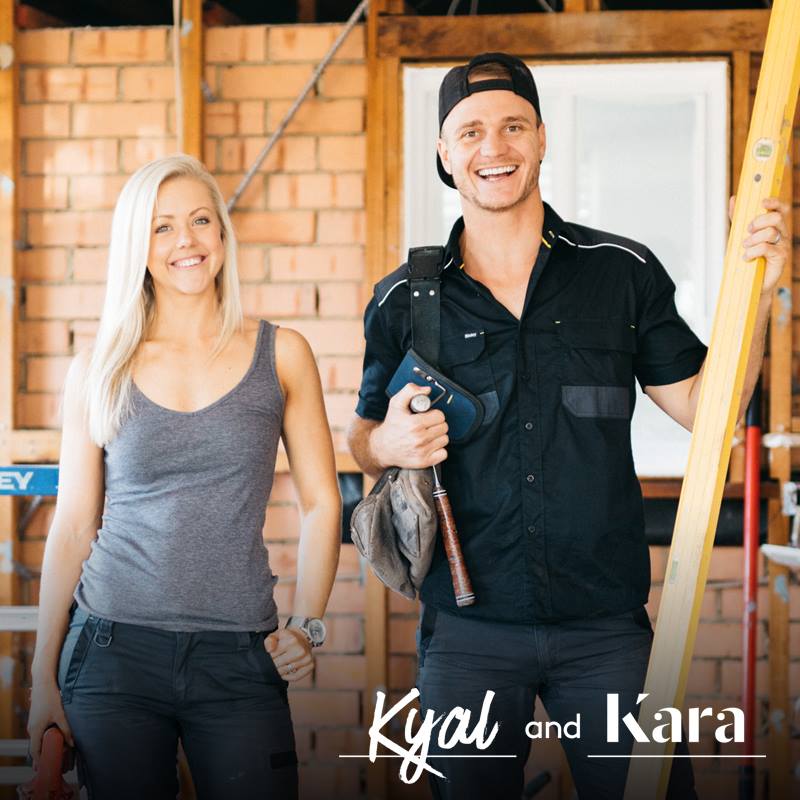 Kara has kindly taken some time out to tell us what life as a family of 3 is like and to answer our style and renovating questions (and to re-live her time on The Block!)
Congratulations on the gorgeous Ziya! How has life changed since he came along?
Thanks Guys! Yes he's gorgeous and we're loving having him around! Yes life's slowed down for the moment so we have plenty of time to enjoy watching our little man grow up!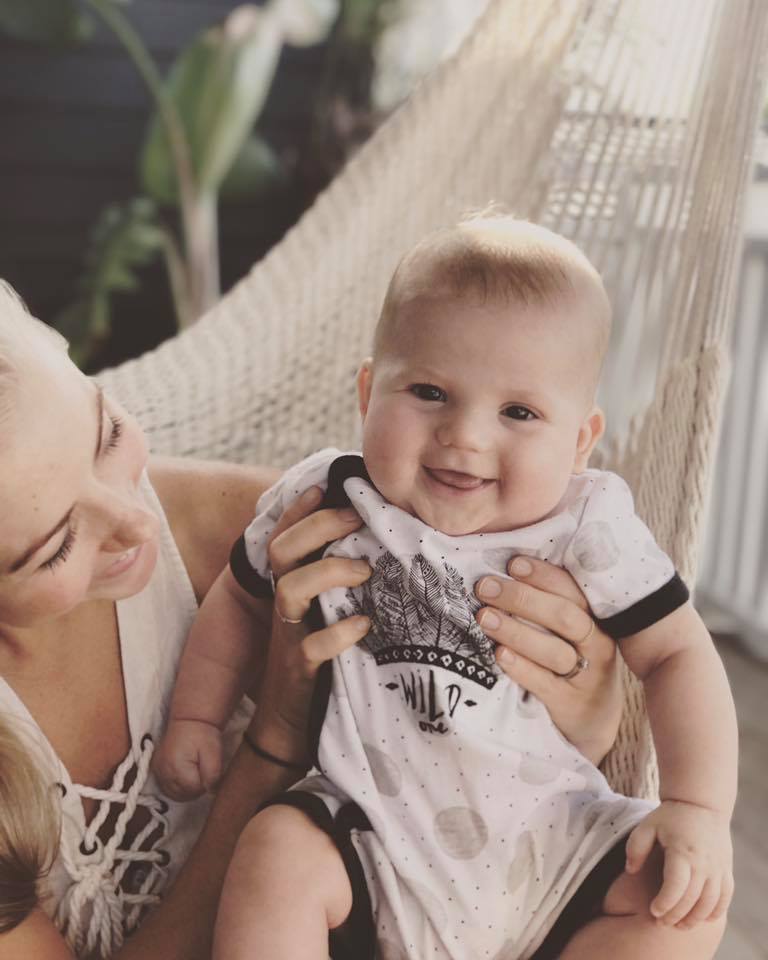 We are totally in love with your nursery style – tell us a bit about what sort of room you wanted to create and how you chose your nursery pieces?
I wanted to create a calm room with plenty of opportunity for it to evolve as Ziya's interests develop. I was keen for there to be touches of native Australia so was stoked to find some gorgeous Willie Weston Wallpaper – designed by Indigenous artists – in a soft blue/aloe colour (I chose this before I knew if I was having a boy or a girl). We were gifted the gorgeous 4-in-1 'Rocky' cot from Scotty Cam and The Block family, which was so lovely. I'm going to get Kyal to build some custom toy boxes and wall shelving so will keep you posted with pictures! He's still so young, so plenty of time J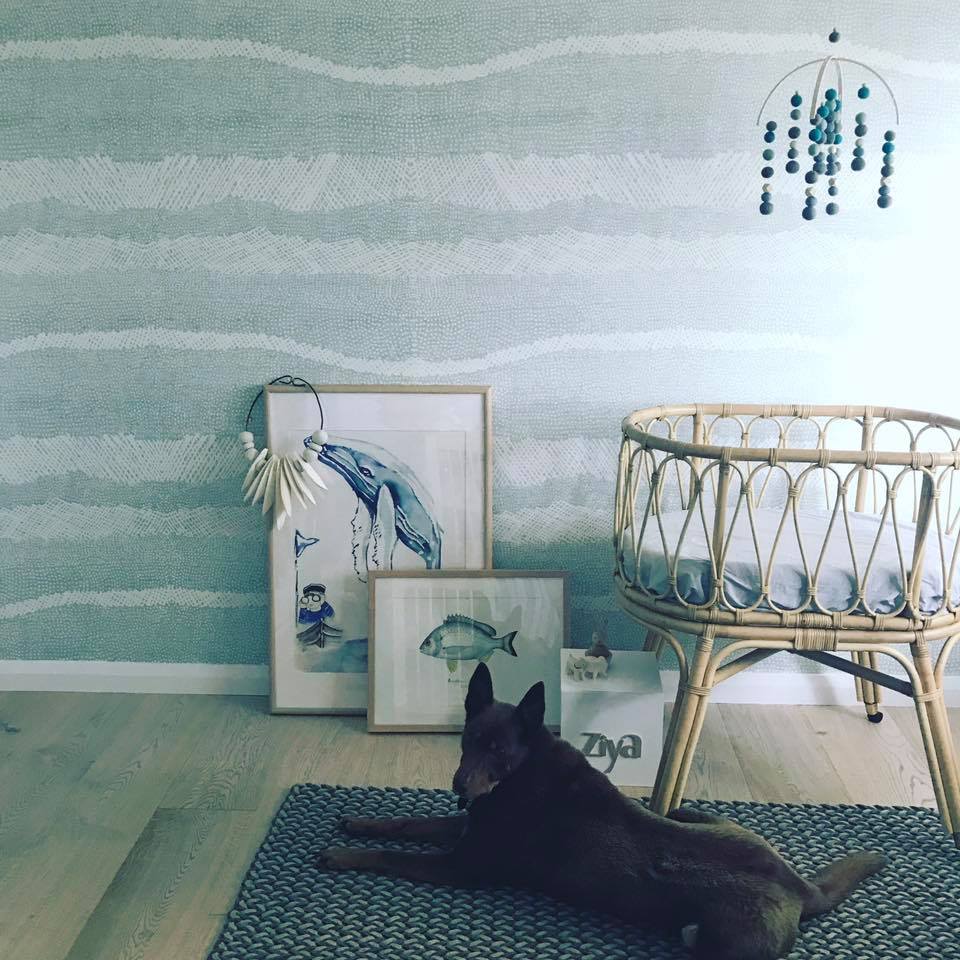 Has your style/home décor changed since Ziya arrived?
Our style certainly hasn't changed, but I have this feeling that our house is slowly going to become all about Ziya. I've definitely started thinking about ways we can store toys for him to access without the house becoming overtaken with toys (haha)!
What projects have you been working on post-Block/Reno Rumble (in between changing nappies and catching up on sleep, of course!)?
After Reno Rumble, we sold our first home and bought a beach shack. We started drawing up plans to build on the block but soon realised we weren't ready to build our 'dream home' just yet – we still have more renovations in us.
So we found this old 1970s brick box at Toowoon Bay. We finished renovating this just before Ziya was born and since then, we've just found another house to renovate (yes, we're crazy!). Stay tuned as we start very soon!
We also run a building and design business so we've been busy working with some great clients on their own homes. A few of these projects are finishing up soon so we'll be sure to share some pictures.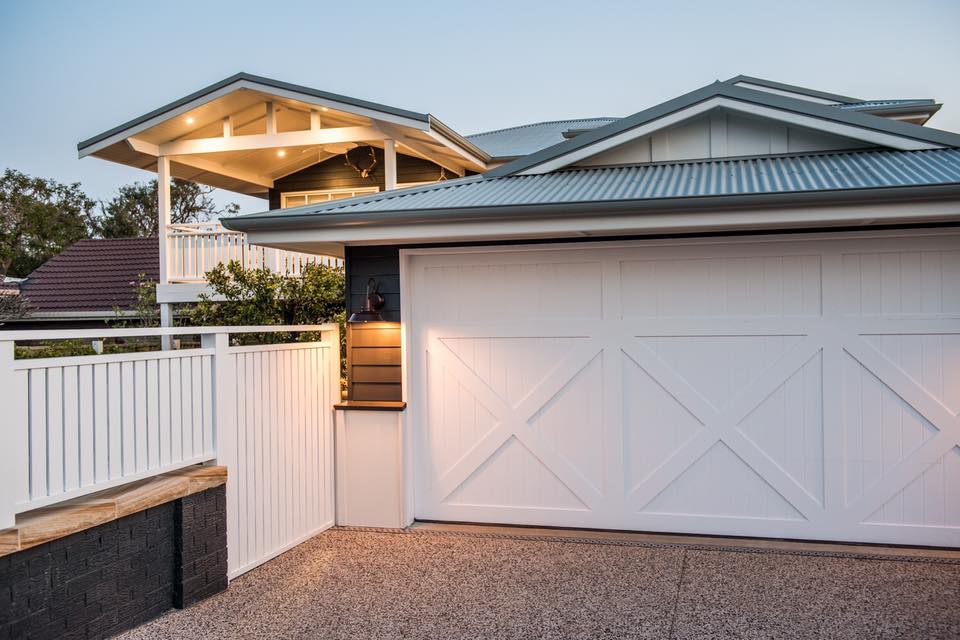 What are your best memories from when you were on The Block/Reno Rumble?
Late nights (deliriously) laughing with the other contestants and crew. Especially Dale and Brad. So many highlights, I guess the whole experience (especially for me) was being pushed outside my comfort zone. I mean, who would of thought I'd be arm wrestling Lysandra on national television in a boxing ring with smoke machines!?!
What are your top 3 styling tips that you picked up whilst you were on The Block?
Scale is very important – i.e making sure you have a rug large enough to fill a living space and connect furniture will assist in making your room feel inviting and comfortable;
For a luxurious look, layer a bed with pillows and throws of various textures and patterns;
Books are a great way to help a space feel inviting and 'lived in'.
Do you still keep in touch with any of your fellow Blockheads?
Yes – pretty much everyone. We see the twins (Alisa & Lysandra), Brad and Lara, Michael and Carlene and Josh and Jenna the most regularly. They're all considered our Block family!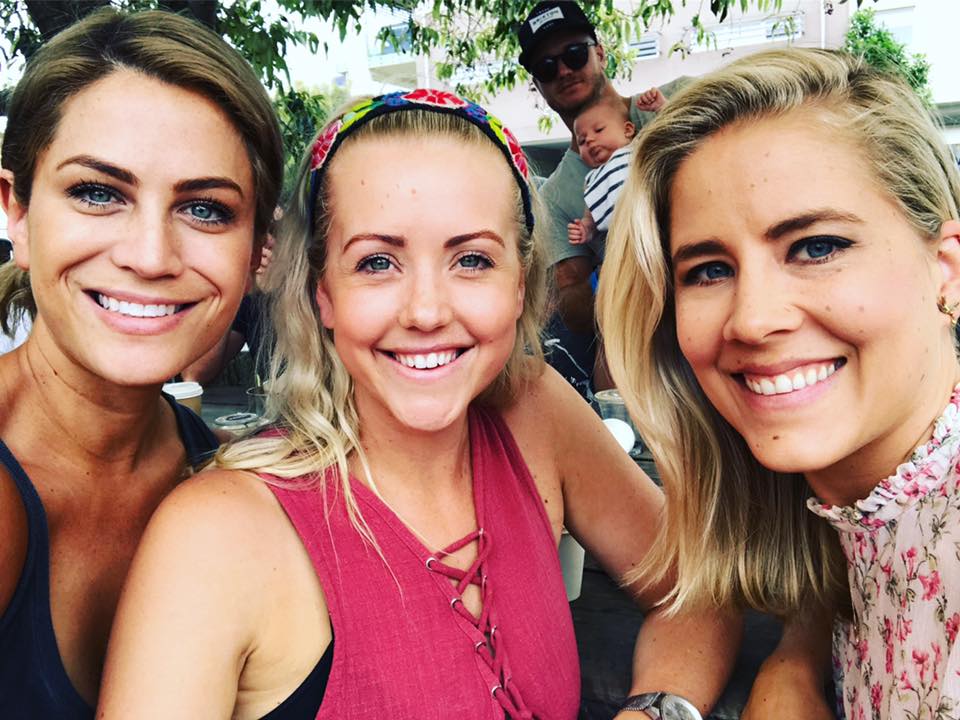 Presumably you watched The Blocktagon and The Block 2016 – did it make you want to do another series, or were you pleased to be watching from the comfort of your own home?
Yes, it always makes me want to do it again - such a fun experience! Although watching the couples stay up all night painting brings back memories I'm happy to forget ;)

From the recent two Block series, whose style did you like and was there a stand-out room/piece of furniture/artwork that you really loved?
From the most recent series, I loved Julia and Sasha's luxe take on the beautiful Art Deco history of the building. The kitchen was a standout. From The Blocktagon, I'd have to say Shay and Dean. I loved the artwork and wall colour in their lounge room.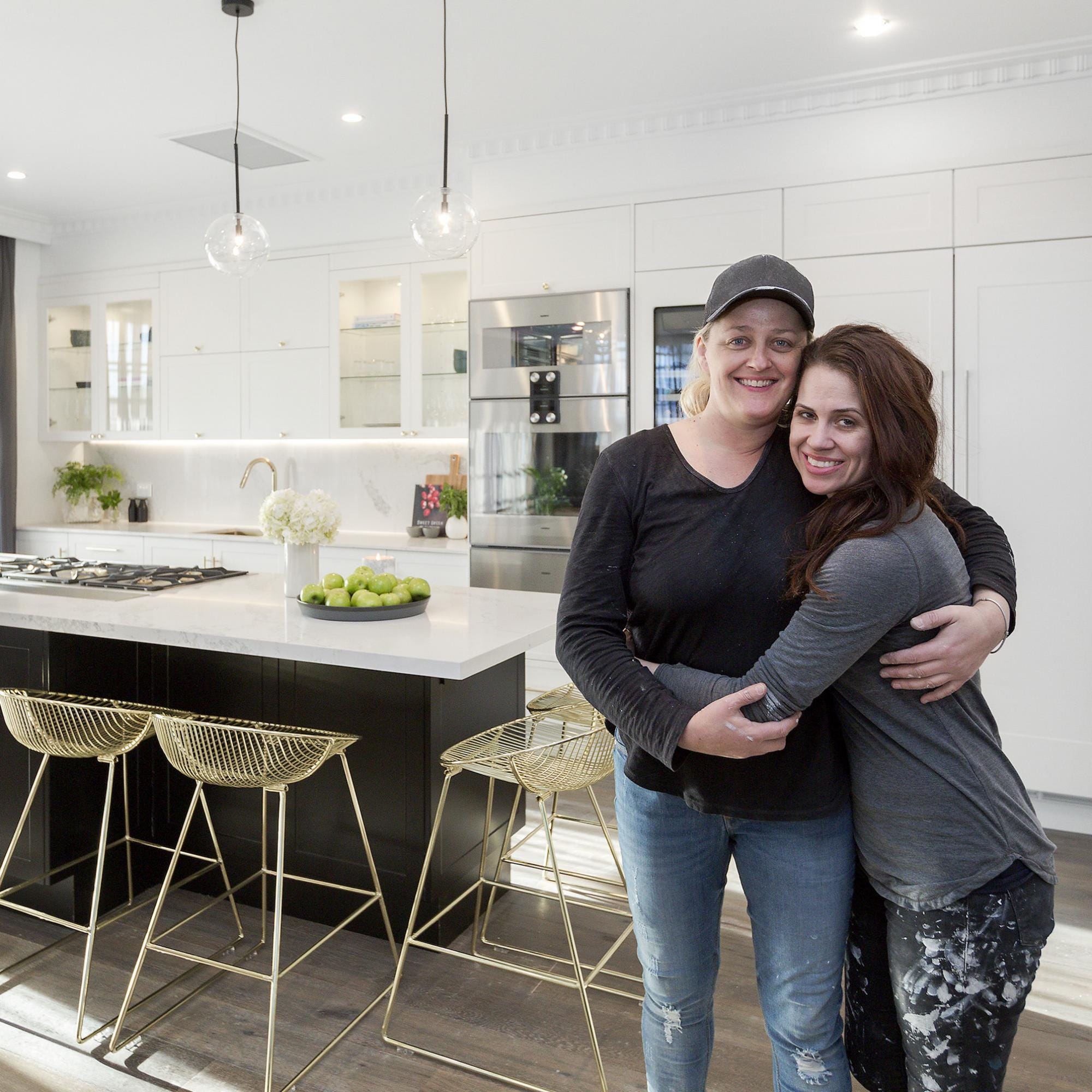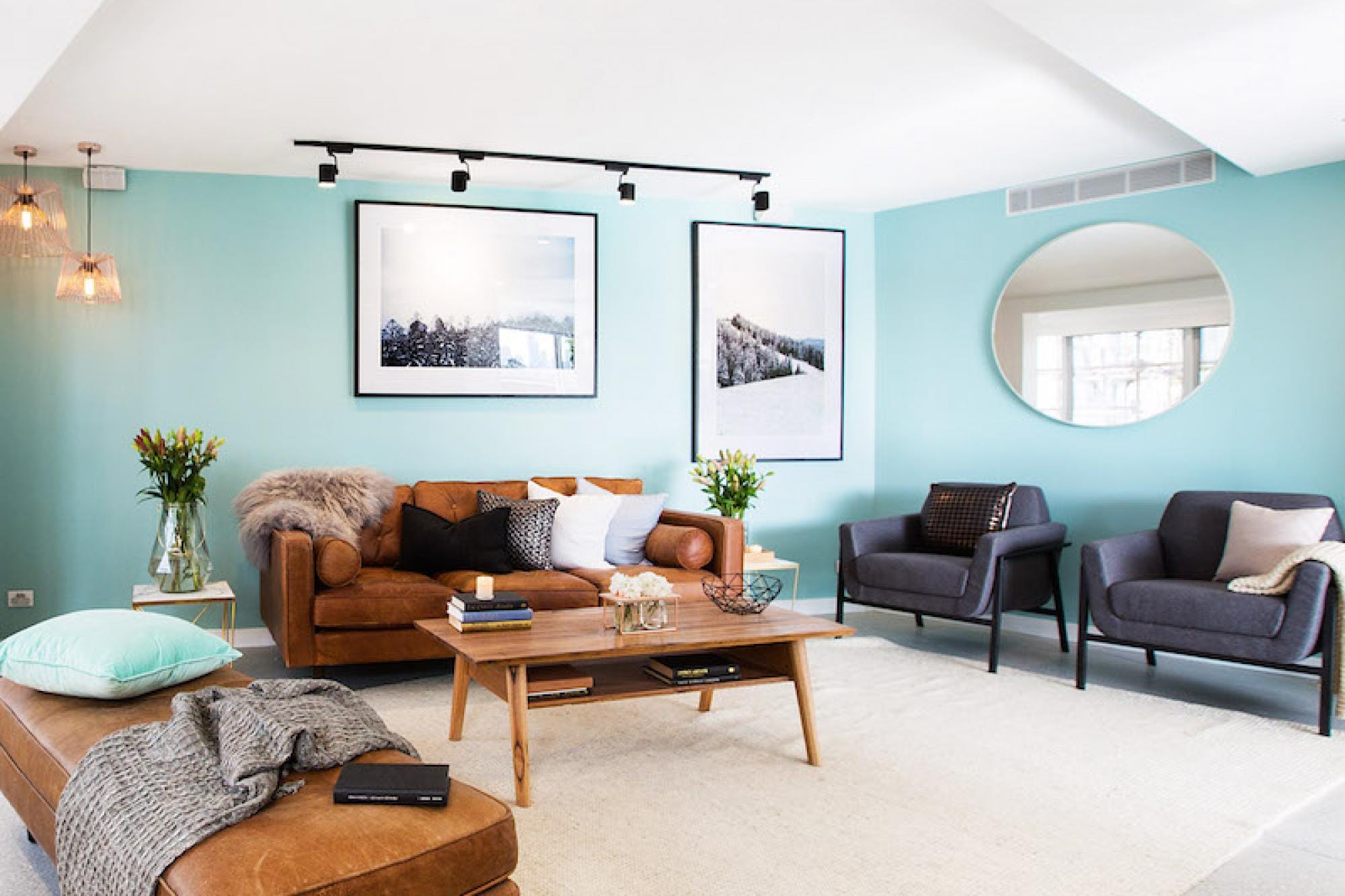 Lastly, if you were stuck on a desert island with one other Block couple from history and one Judge, who would you want it to be and why?
We'd have to say, Brad and Dale as I'm sure they'd find something to laugh about. Neale Whitaker I'm sure would have plenty of stories to share…