The Redbacks are back in the game! After a narrow loss last week, our Blockheads have bested the Bluetongues by six points and survived Elimination.
"It's a relief to know we'll stay together to do another house," Josh tells us. "We're all just having so much fun. We're devastated Michael and Carlene went home, so getting through an Elimination knowing we're all safe feels pretty great."
Josh and Jenna are Australian reno royalty, having appeared in two seasons of The Block and now, Reno Rumble.
"We're having a lot more fun on Reno Rumble because it's team-based," Josh explains. "We all became best mates after the first day, and we're all on the same page.
"I don't think I've worked with a better group of people."
Of course, the series is not without its challenges…
"It's a helluva lot harder than The Block. Then, we were doing one room a week. Now, it's a whole house in that time. Coordinating that, and trying to step up week after week and come up with new ideas… it's hard but also extremely rewarding."
Since their time on The Block, Josh and Jenna have renovated and sold quite a few properties. And thanks to their interior design business, they're pretty good at reading a client's brief. This week, they impressed the judges this week with a kitchen and dining area jam-packed with quality inclusions. It's a space that beautifully connects the whole house.
"What I love about Reno Rumble is that it really forces you to come up with cost-effective ideas that still look amazing," Josh says.
"The custom, wall-hung buffet's a prime example of that. Jenna and I sketched it up ourselves, and a cabinetmaker was able to make it out of MDF, a cost-effective material that we could paint any colour we wanted. We're really proud of the way it turned out."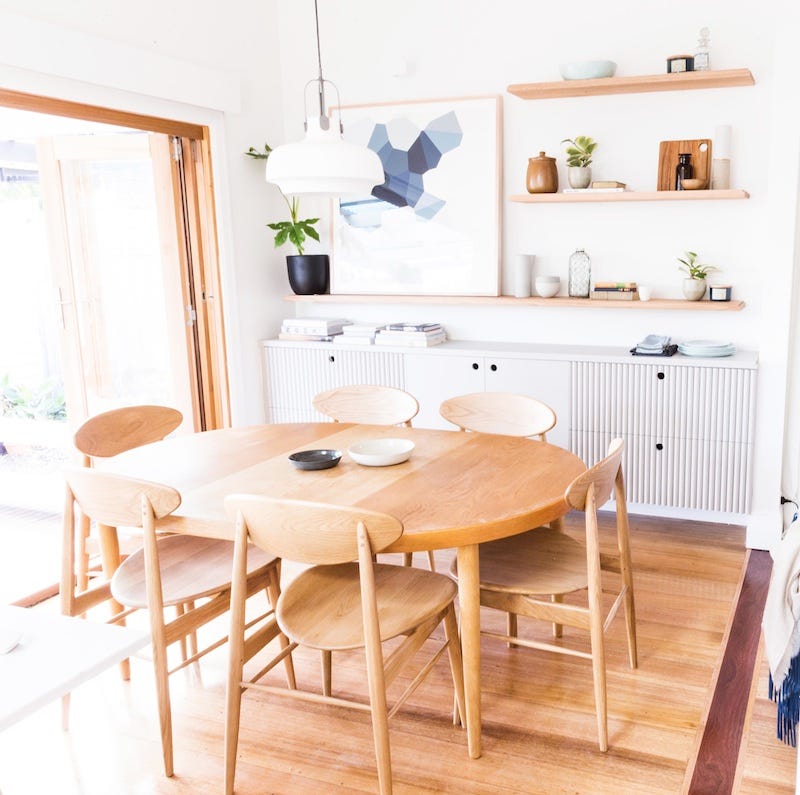 Josh and Jenna have a knack for finding the perfect decorative pieces, and their dining room's steel geometric artwork was a big hit.
"We found it when we were doing the little girl's room, and we just loved the colour palette, because it reflected the blue we were using in the kitchen," Josh says.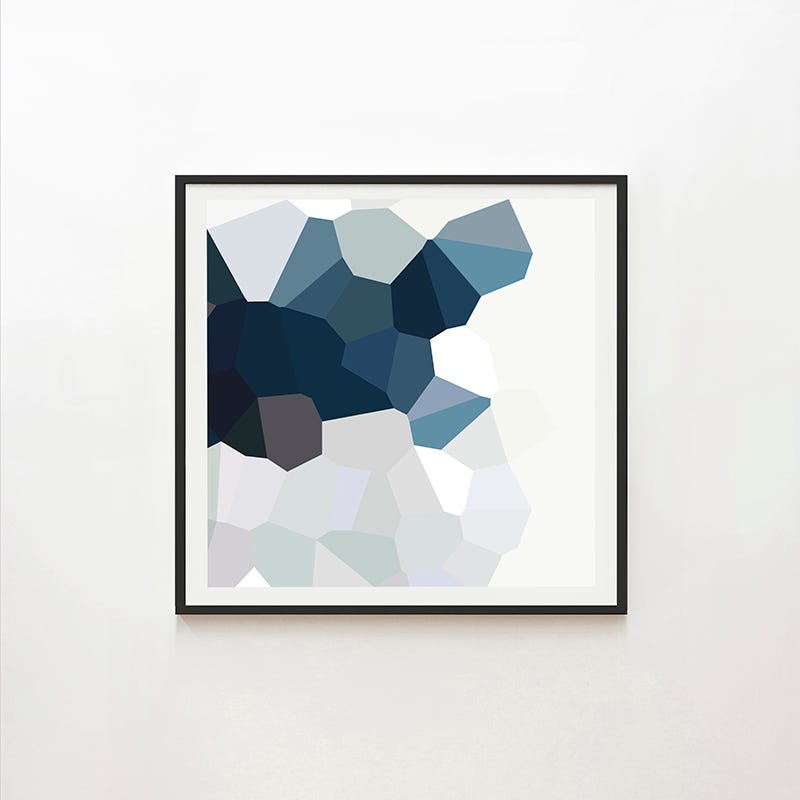 Time is the true test of a successful renovation, and Josh and Jenna kept timelessness in mind when furnishing the space.
"We love our dining chairs," Josh tells us. "They were spot-on the brief, and the best thing is, they'll never go out of date."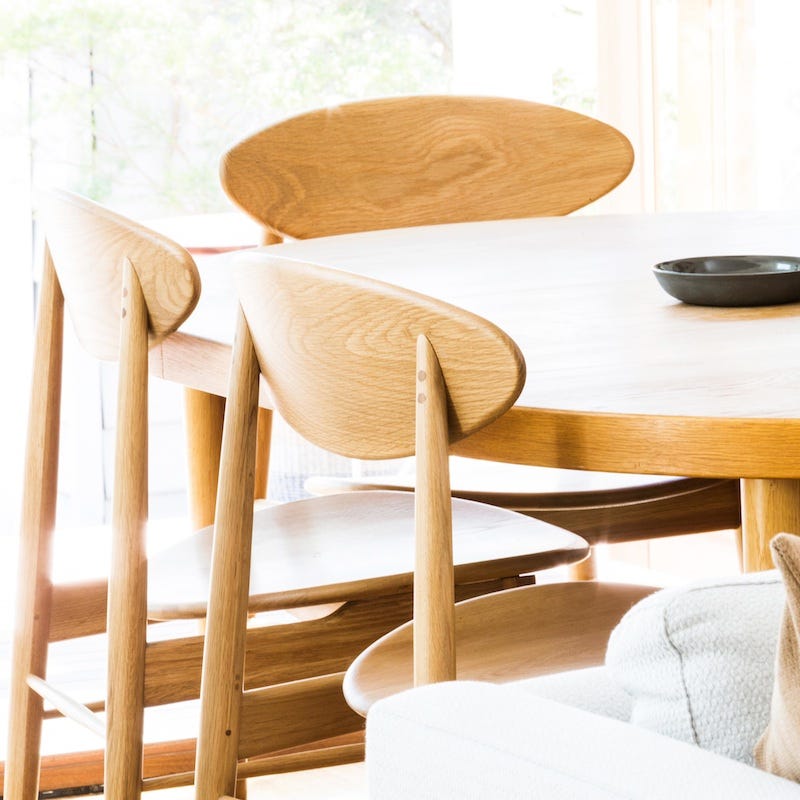 House Captains Kyal and Kara bathroom scored a big tick from the judges. They were especially impressed with the Super Ks' practical homely touches, including the basket and the bath caddy rack.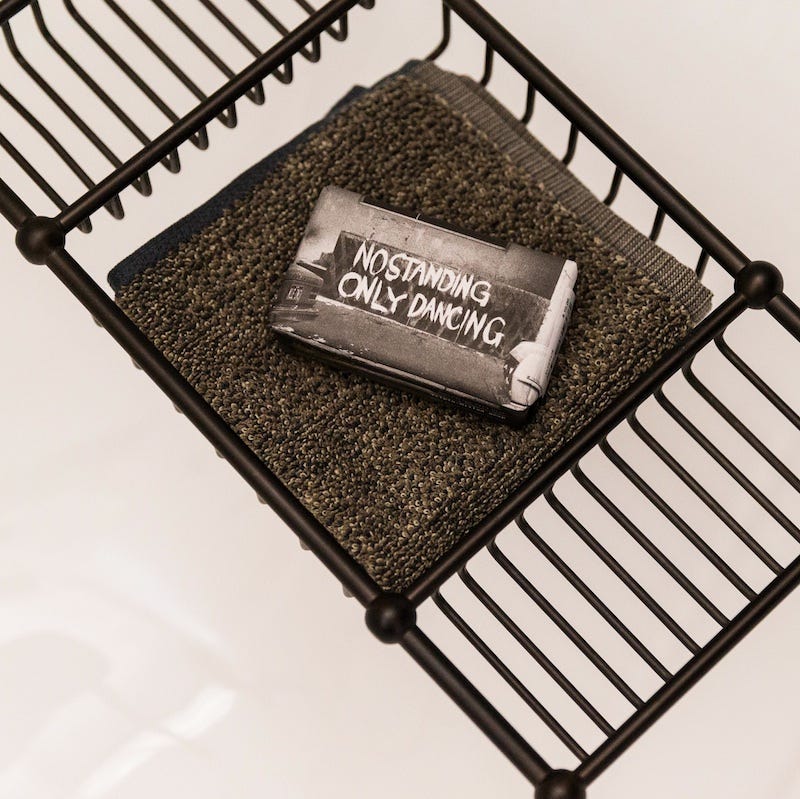 Ayden and Jess presented a stunning lounge room that nailed the "modern take on vintage" brief. Emulate their look with this rug and sideboard.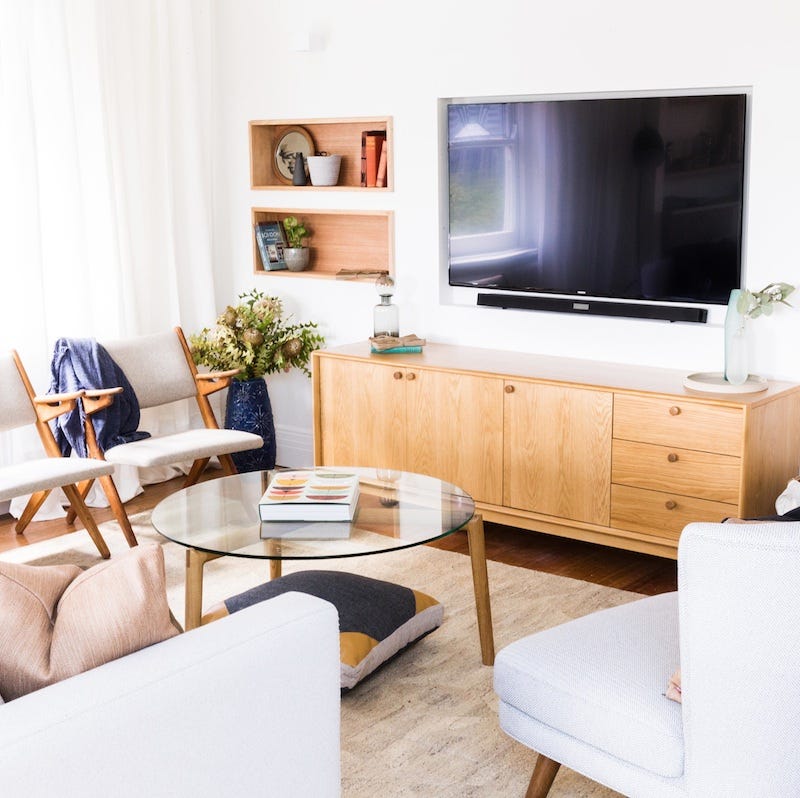 With their lounge and dining room, Bluetongues Carly and Leighton gave the homeowners a blank canvas to build on. Their artwork helped firm their colour palette, and their furniture selection was inspired.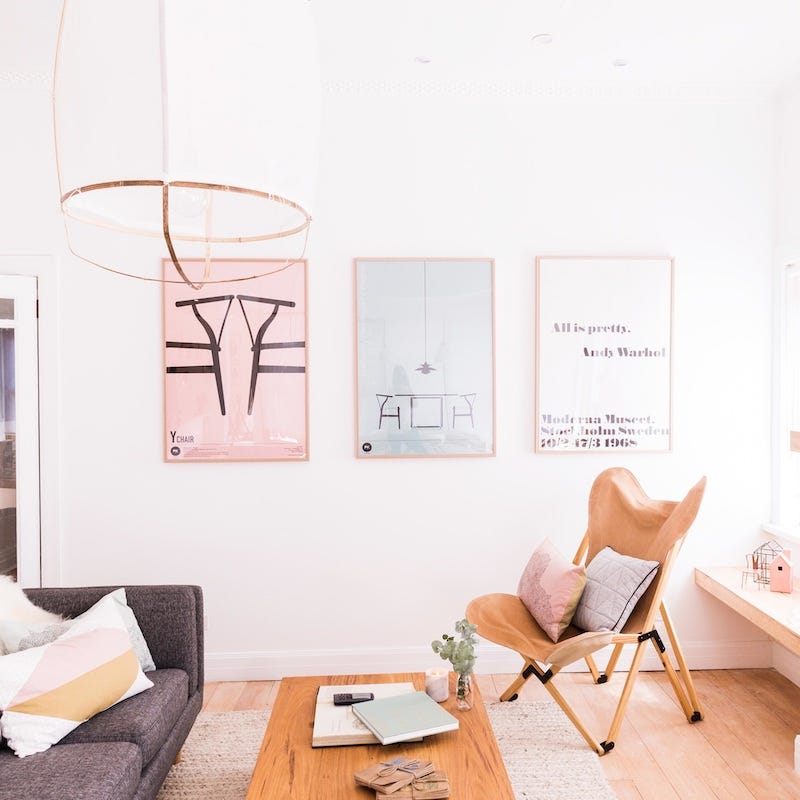 Team Captains Ben and Jemma presented a functional, interesting kitchen. Their Smed stools would be a welcome addition to any home.
Michelle and Steve added a touch of soul to their laundry and bathroom with their pendant.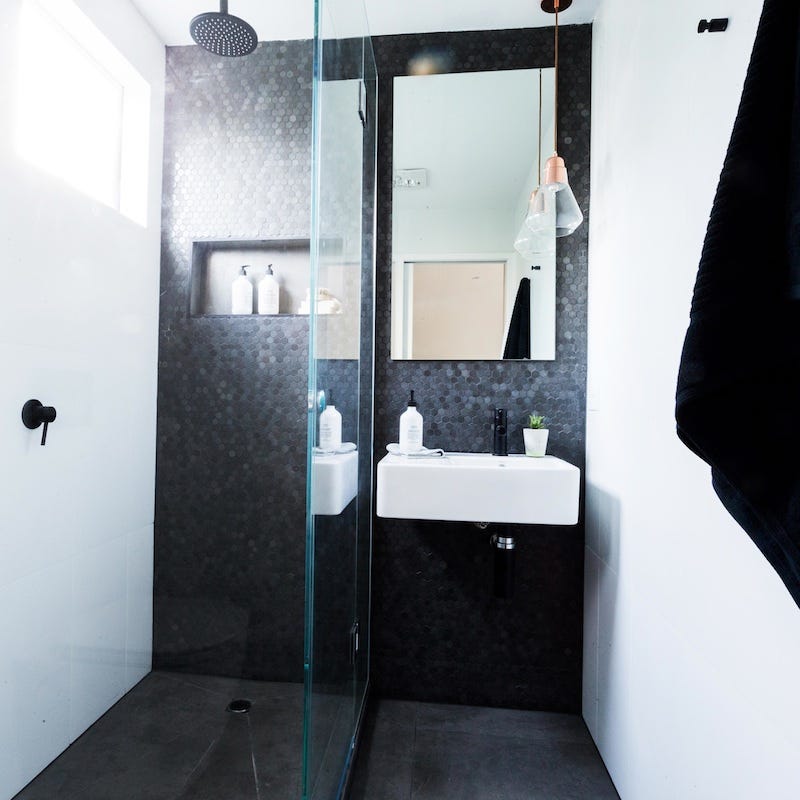 This week, we say goodbye to Nick and Chris. The duo made a design statement with their bathroom. While the judges' response was mixed, their timber vanity and Scandinavian-style nest of tables both left a great impression.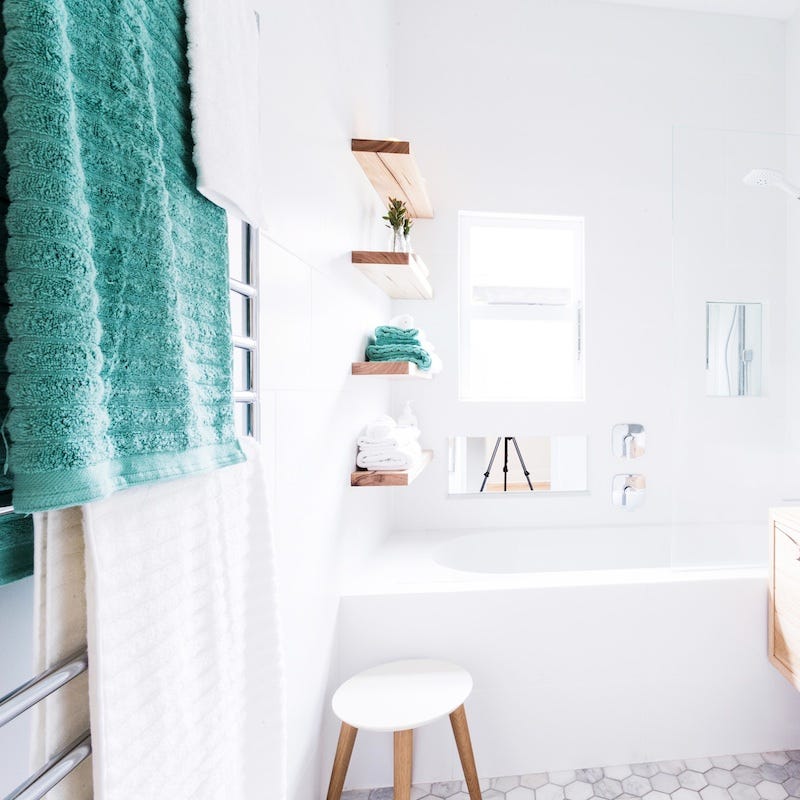 Which couple has left a great impression on you? Browse by couple now, here at The Reno Rumble Shop!