Darren Palmer was impressed with the height of the doors and the sense of scale that experienced renovators Michael and Carlene created in their guest bedroom. Neale Whitaker absolutely loved the artwork above the bed and thought it was a good choice of pendant light. I would have to agree. I'm always a sucker for anything copper (especially with a grey wall)! I loved the refined luxe look and officially crowned it my favourite room of the week.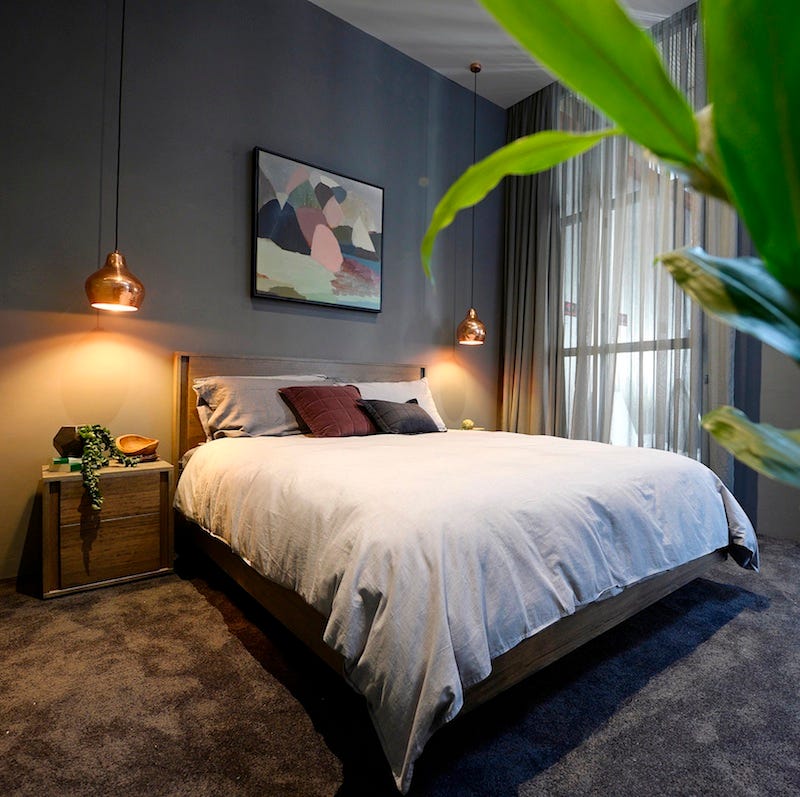 All three judges were impressed with the bones of Chris and Jenna's room, however were quite critical of the couple's execution of finishes and styling. I absolutely loved what they did with the ceiling and light fittings, however I do have to agree that the lights needed to hang a little lower. I thought it was really cool that the artwork paid homage to the building and the transformation it's going through.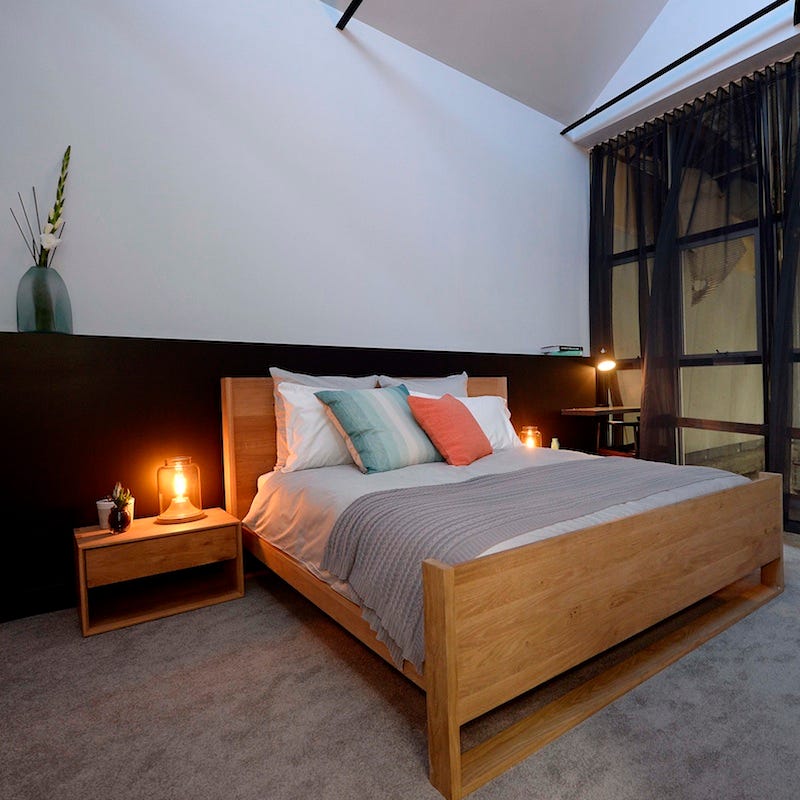 For more from Interiors Addict on our first round of rooms, please visit their blog.