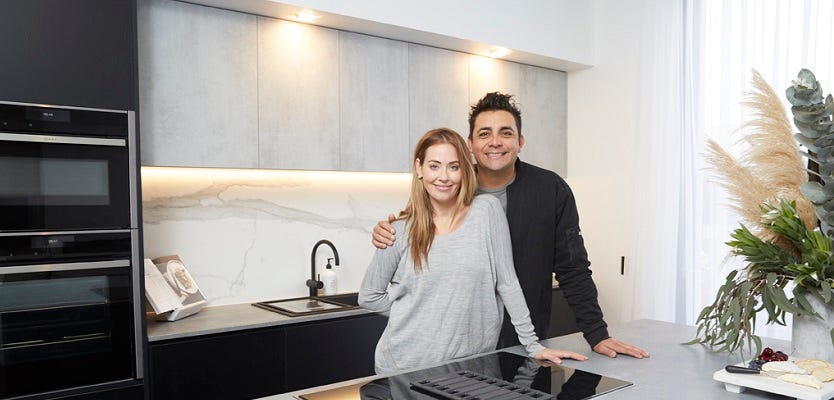 Ronnie and Georgia's stunning industrial-look kitchen was a hit with the judges, who commented that the space had a gorgeous 'warm' feeling, thanks to the use of Freedom's new textured light concrete feature cabinetry in 'Beton'.
"I am loving the surfaces of this rugged concrete, and this light concrete [on the cupboards]," Shaynna said on seeing the room.
The couple used new Caesarstone 'Rugged Concrete' in both their kitchen and pantry, pairing it beautifully with the black Neff appliances - which the couple had won back in week one - in the main space.
Darren was particularly impressed with the way the couple used the dark highlight colour in the room to give it some punch.
"You have got the black lighting in the lounge, which ties in with the cook top and the amazing sink and chairs," he said, referring to the huge double sink, also in a dark colour. "It's the cut-through that a grey kitchen needs."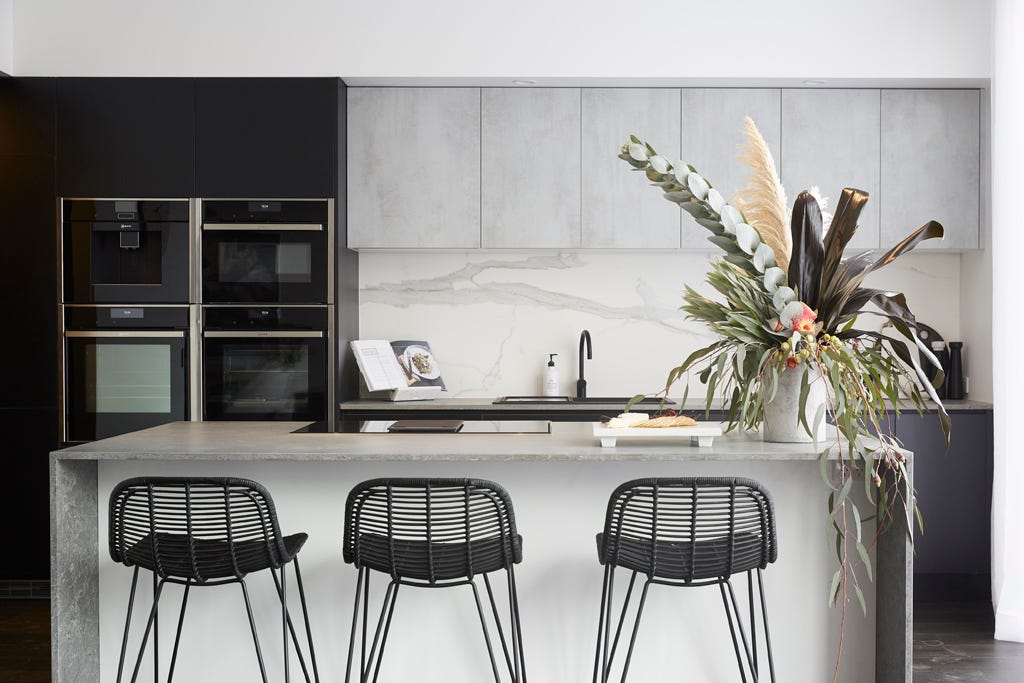 As well as being visually stunning, the kitchen was undoubtedly The Block's most technologically advanced, including the NEFF induction oven with inbuilt exhaust system - an appliance which, effectively, negates the need for an extraction exhaust fan.
"This induction cooker is the only one in Australia," Ronnie says, pointing to the technological stove top, placed in their island bench. "Instead of sucking it up, it sucks it down."
The couple also installed a Pyrolytic full steam 'slide and hide' oven, coffee machine and combination microwave - all things sure to be a hit with buyers.
"There's a lot for a buyer to be excited about here," Shaynna pointed out.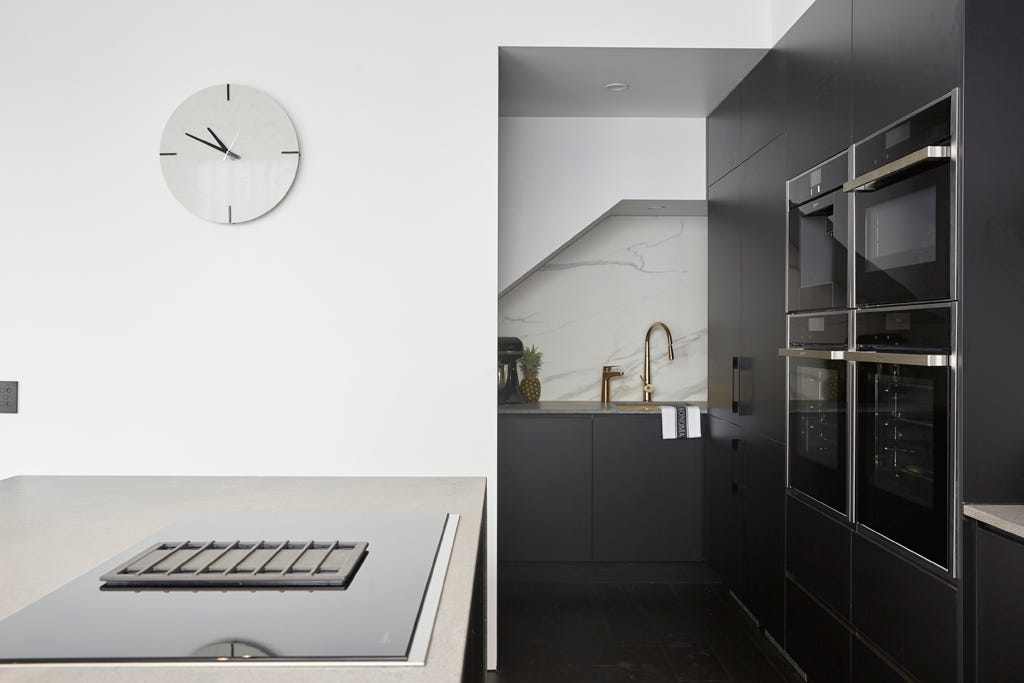 Ronnie and Georgia both agree.
"The kitchen of the house is extremely important - it's the heart of the home," Ronnie says.
Darren agreed, going on to say how much he loved the space.
"To have all this concrete and marble, and all this lovely soft linen and wool [in their lounge area]," he said. "It feels like what a modern luxury palette should be.
"The kitchen is a knockout."
Did you like this blog? Subscribe to our newsletter to be the first to receive news from The Block! Subscribe now to receive $20 off your next order.