The 2017 Block stars are growing their brood— and branching out into the art world! We asked Hannah to fill us in...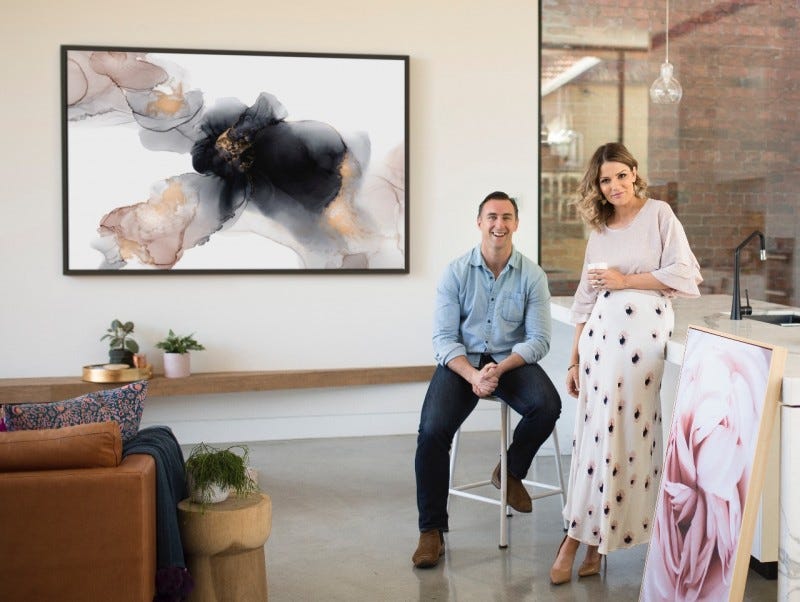 How has life been since tools down on The Block?
We've tried to really just slip back into family life. The biggest challenge for us by far was leaving the kids. Not only did we just more or less disappear for three months, but we also relocated from North Queensland to Melbourne. Our main focus has been getting the kids settled and used to life in our new city.
And you're having another baby!
We are! It is so exciting. Baby number 3, due in November. Finn our eldest is 8, and our daughter Poppy is 6. We're keeping the gender a surprise, but we're really, really excited.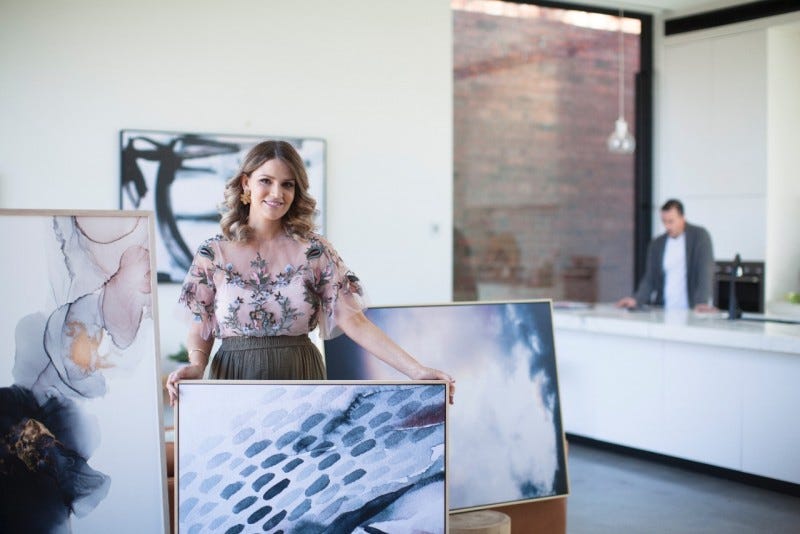 You and Clint have curated a collection for Artist Lane. How did that come about?
We were fortunate enough to use some of their pieces in a few challenges and room reveals during the show, and when they reached to see if we might be interested in collaborating, I just couldn't say no. I have a huge passion still for artwork and styling. We were able to take full creative control over the artists and the photographic prints that we selected.
Do you and Clint agree on the selections?
We're kind of on the same page and always have been, luckily. That's not to say we agree on everything every day, but I feel like taste-wise, we've always been drawn to the same sort of style. He's the Gold Coast boy at heart, so he's definitely drawn to that whole coastal vibe. I am too, but I add a bit of a feminine touch.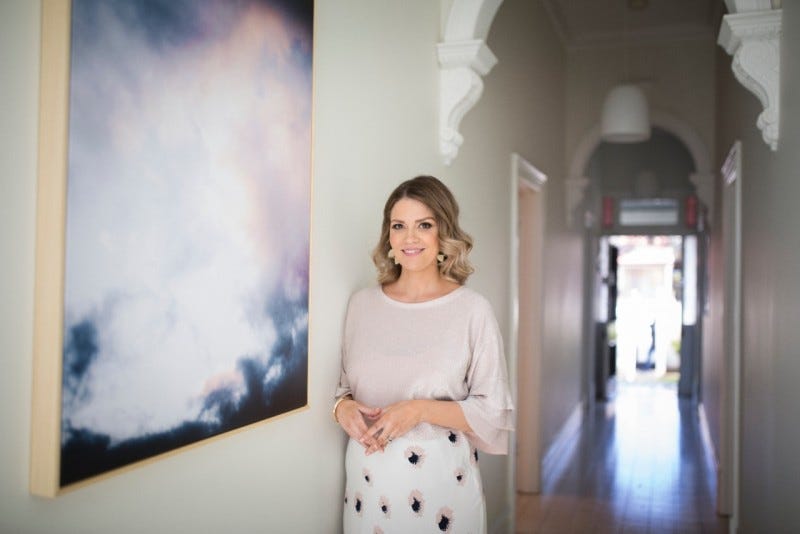 Has your style changed since going on the Block?
I wouldn't say it's changed, but it's definitely a lot more refined now. We've got a better understanding of the placement of art and how to effectively style a room.
Have you been watching this season of The Block?
We are! We're really enjoying it. We're part of The Block Family now. It's a bit of FOMO, to be honest. A little melancholy with all of those feelings coming back up. We've watched it as fans in the past, and now we're watching it as ex-contestants and fans.
Would you ever go back for an All-Star season?
Clint and I are very much of the mindset of never say never, but I think everything in life comes down to timing. Right now? The answer to that would be no, but look, you never know what's around the corner. Never say never.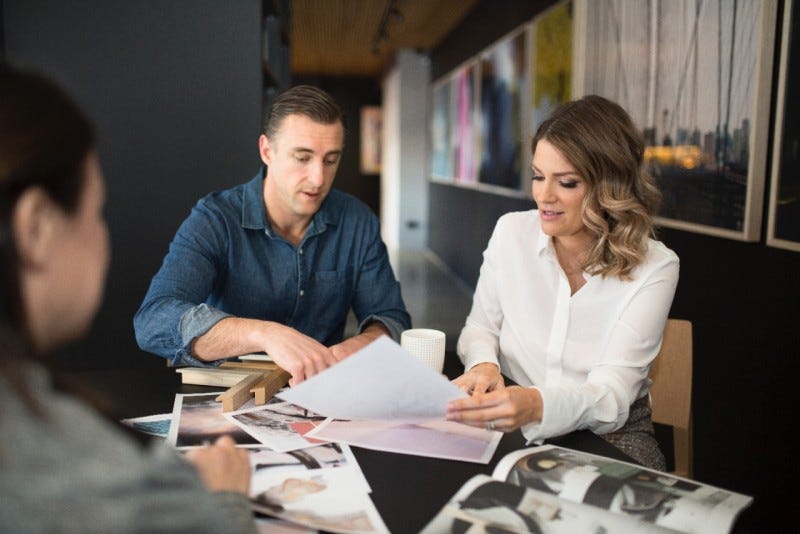 Did you like this blog? Subscribe to our newsletter to be the first to receive news from The Block! Subscribe now to receive $20 off your next order.