Did you enjoy last night's first room reveal? Alisa & Lysandra won and I think rightly so. Having finally met the girls at my event in Melbourne on Thursday, I may be a little biased, but I like their attitude, think they know their stuff and have great taste. So I'm putting it out there now: I'm on Team Twins (editorial assistant Olivia is a big fan too)!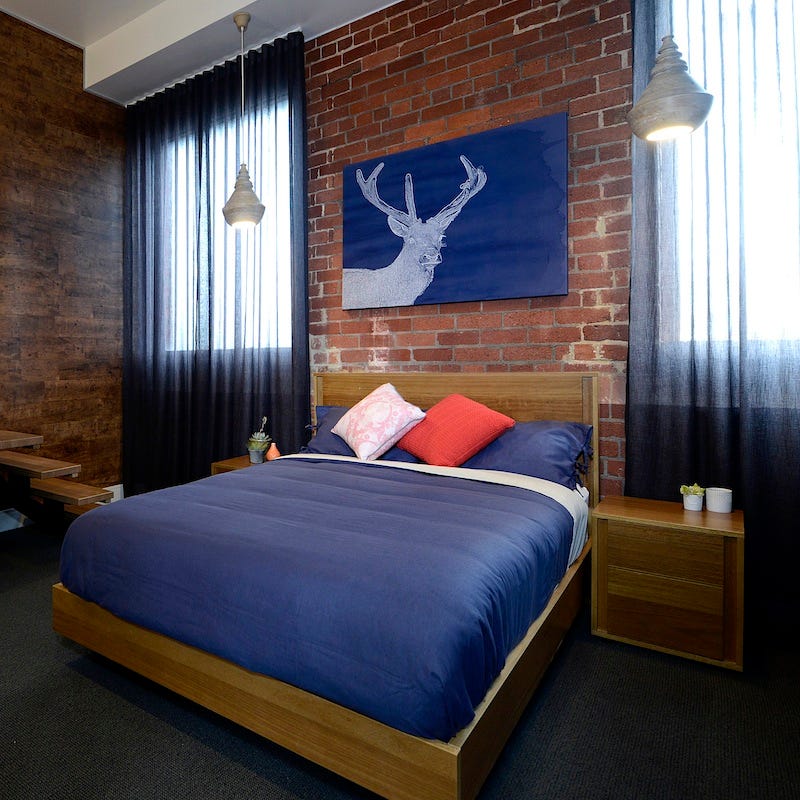 The twins' winning room
If you'd like to get the look from any of the four rooms, I've rounded up some of the products available to buy online from The Block Shop. From Alisa and Lysandra's (above), check out the Forty Winks Gap bed and the Urban Road deer canvas.
I absolutely LOVED the Zuster copper mirror (I NEED it!) in Kyal and Kara's room (below) and the Christopher Cayetano artwork from Otomys Arthouse. This was my second favourite room. Loved the soft colour palette.
Next up, Chantelle and Steve (below). You may have liked the vintage Melbourne poster they had printed onto their blind by Printed Blinds Australia.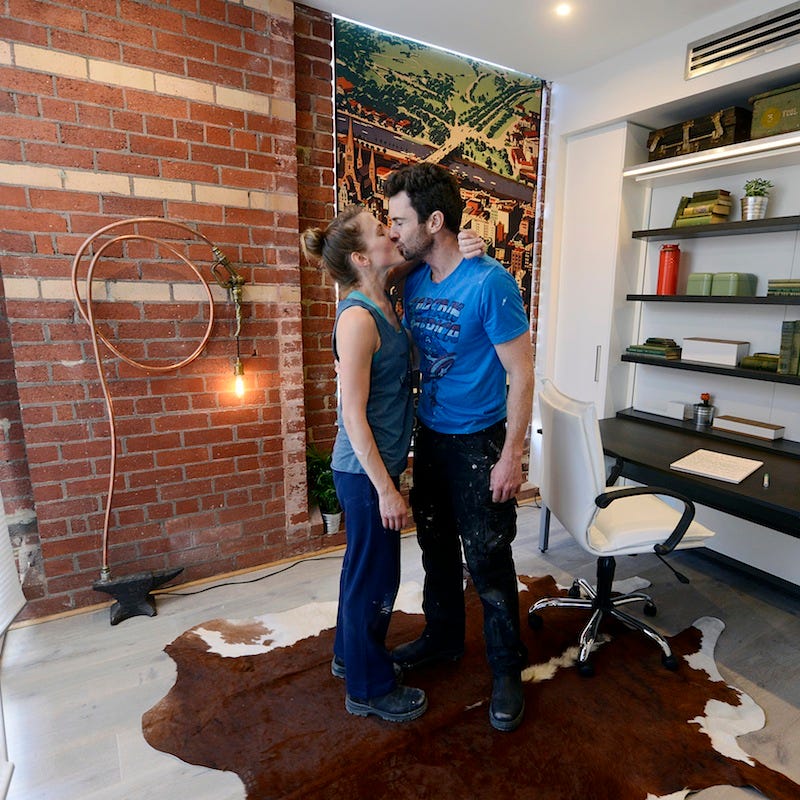 Chantelle and Steve in their room
I also really loved the unusual round Megan Weston artwork in Brad and Dale's bedroom (below). The Block is becoming a really great showcase for local artists, which I think is really cool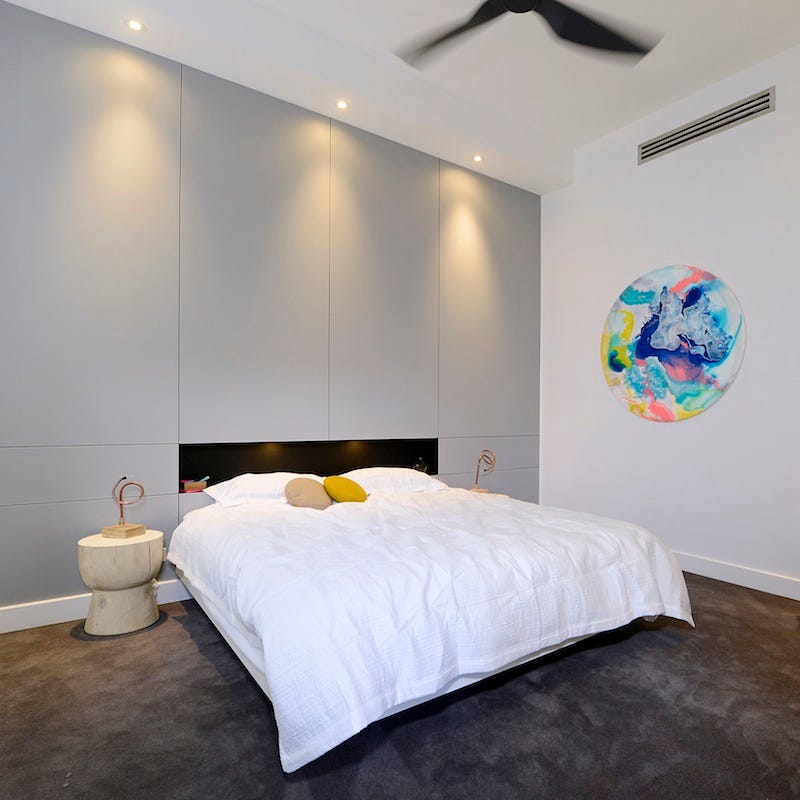 Brad and Dale's room
Thankyou to Jen Bishop from Interiors Addict for this guest blog. For more from Jen, check out her blog, Interiors Addict.