I must admit I didn't watch The Block room reveals last night as I'm "overseas" in New Zealand for a friend's wedding. When I got these photos through, there was a clear favourite for me: Kyal and Kara. So I was delighted they not only won, but won with a perfect 30 out of 30 from the judges — the first this season. Well deserved! Here's why…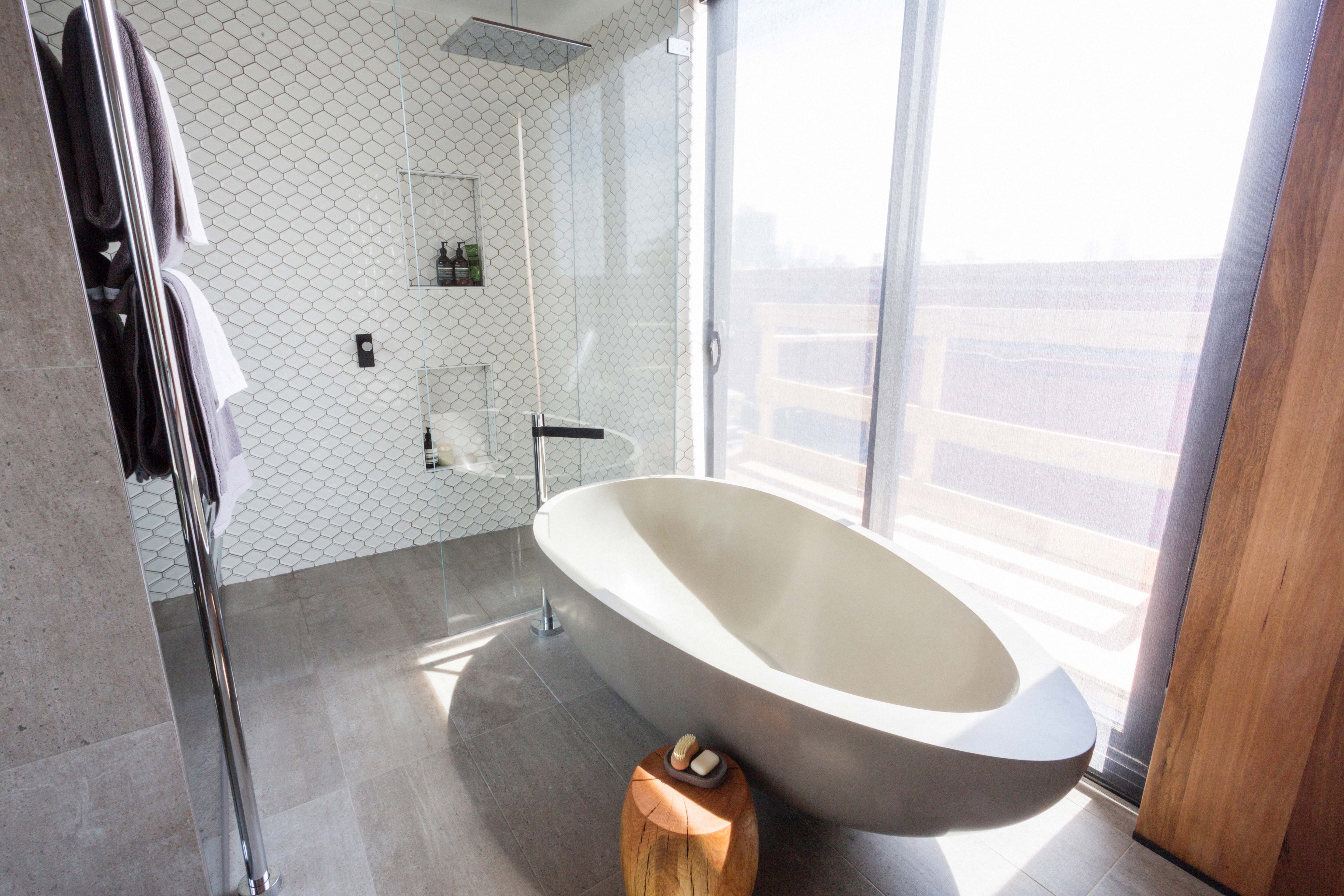 Those tiles! And that tub! You all know I'm a bath over a shower girl any day so this one won me over. I also loved the added warmth from the timber (and the use of it across part of the ceiling) and thought the basin was perfect and elegant and the styling, just right.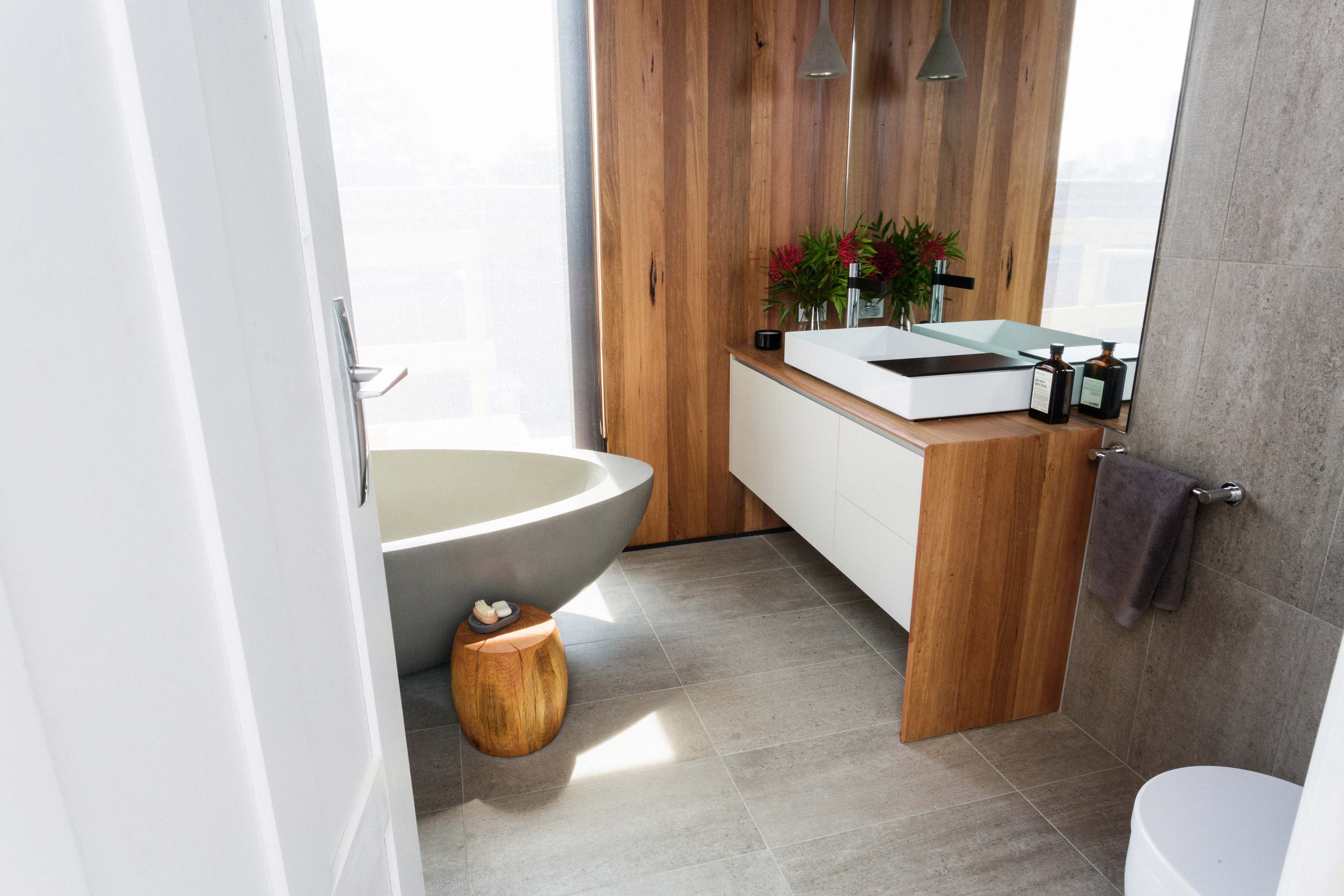 I love absolutely everything about this bathroom!
To read the rest of this blog entry go to theinteriorsaddict.com