So you've finally found the time to soak, which can be tough – we know. You obviously want to make the most of this alone time, to really maximise your relaxation experience. Well, this is the fun part – creating a beautiful soak sanctuary! Follow these tips for a bathroom so welcoming you'll want to stay there forever.
Switch phone to flight mode If you're using your phone to listen to music make sure you switch flight mode ON!
First things first – put your phone on aeroplane mode if you plan on using it for playing music (so that no nasty notifications pop up). If you don't need it, leave it outside the bathroom and close the door.
Dim the lights and light some candles. Invest in some good quality soy or coconut based candles for a longer lasting burn. Scented ones – even better!
Make a cup of tea, preferably herbal, for the ultimate relaxing and hydrating experience.
Bringing greenery into your bathroom is extremely calming. Plants have a way of subconsciously relaxing us. Make sure they are an indoor dwelling plant like a fern or succulent.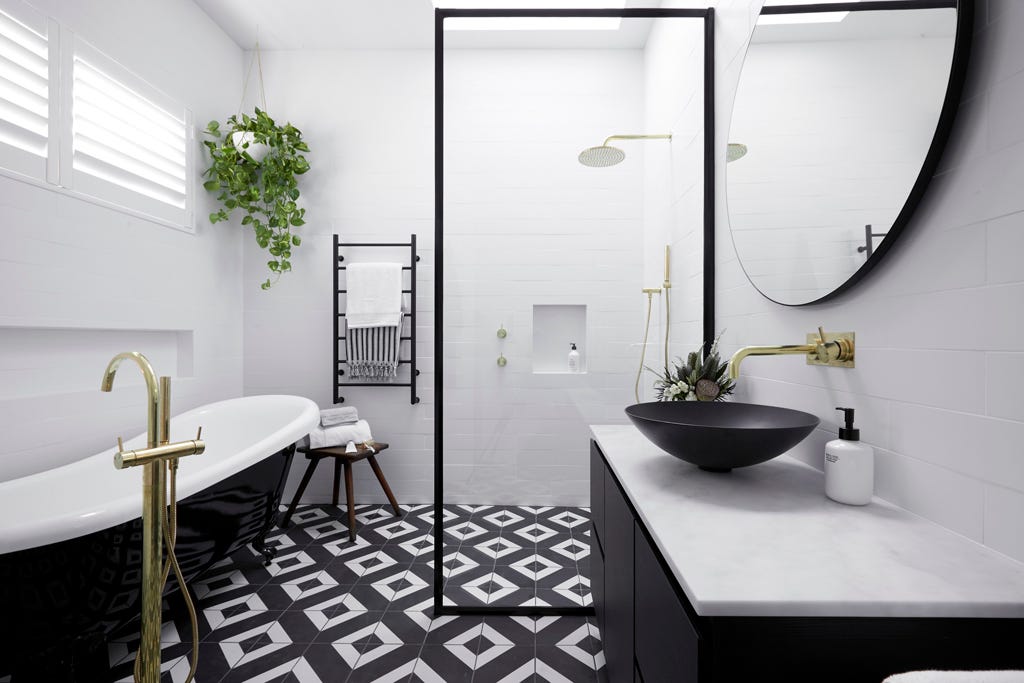 Because you don't have your phone, it's time to go old school with your favourite magazine or book.
You may be enjoying the complete silence, but some gentle music is also a great option. We love relaxation music with ocean sounds! You may also prefer to catch up on a podcast or e-book. Whatever is it, just make sure not to do too many things at once. This time is about surrendering to the moment and soaking your worries away!
Other favourite trinkets that you can add to the edge of your bathtub will add comfort to your space. Crystals and shells are perfect!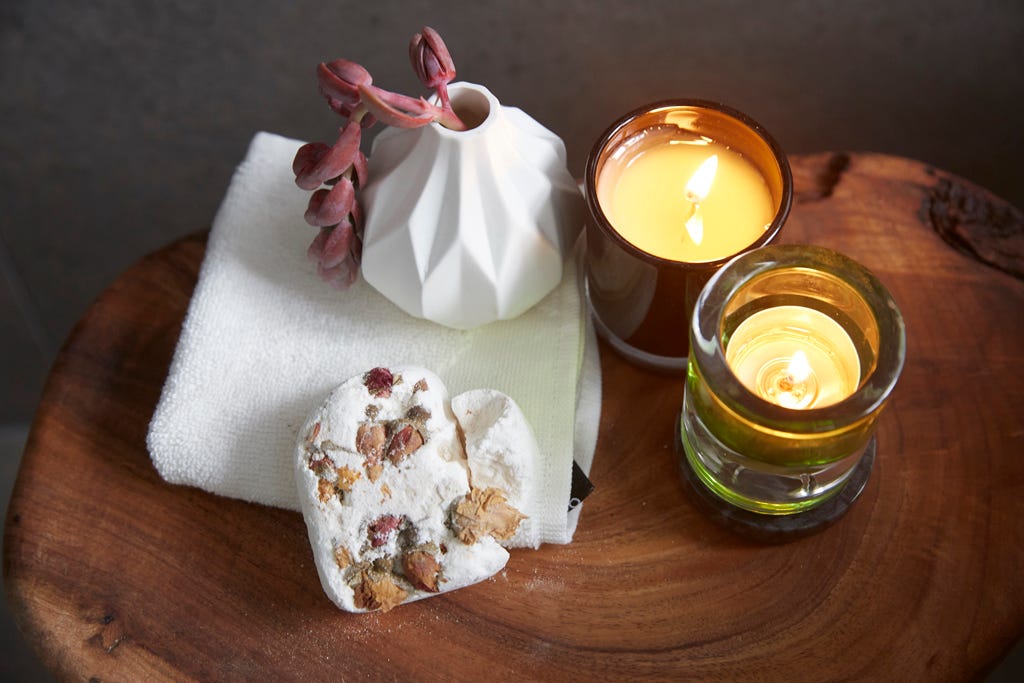 And finally, don't forget your bath salts. With the help of our good friend magnesium (found in Epsom salts), a great hormone called serotonin is released, which increases our mood, leaving us feeling our wonderful selves again!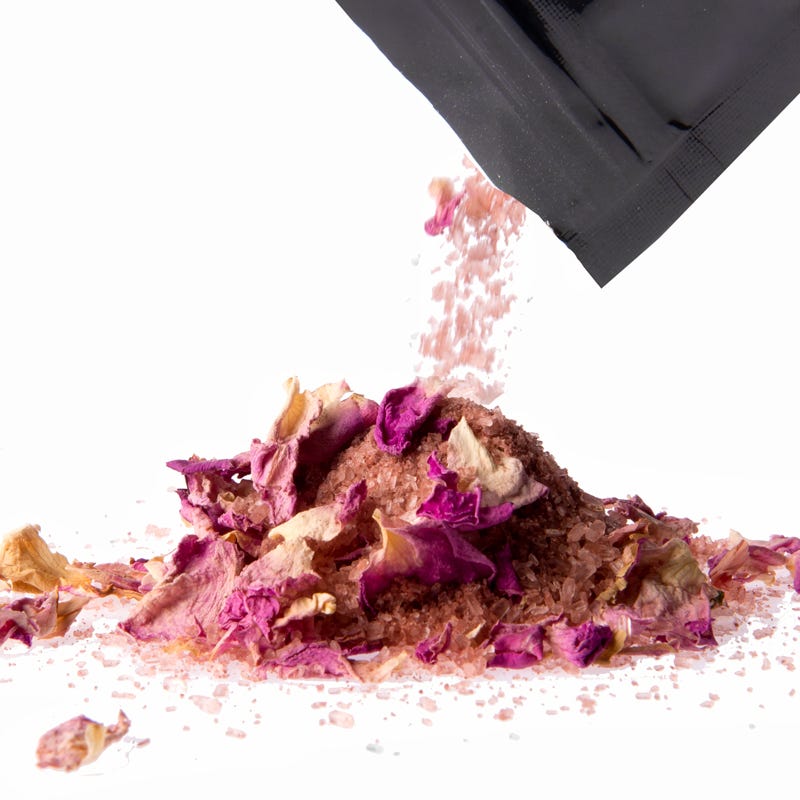 Find more inspiration for Bathware
HERE.
Did you like this blog? Subscribe to our newsletter to be the first to receive news from The Block! And subscribe now to receive $20 off your next order.