Dean and Shay have done it again!
"We've had an amazing start!" Dean tells The Block Shop. "We're super rapt with the great results. Hopefully we can keep producing them!"
The married duo scored the penthouse with an impressive Challenge bedroom, and won their first proper Reveal with a stunning bathroom. This week, they had to produce both.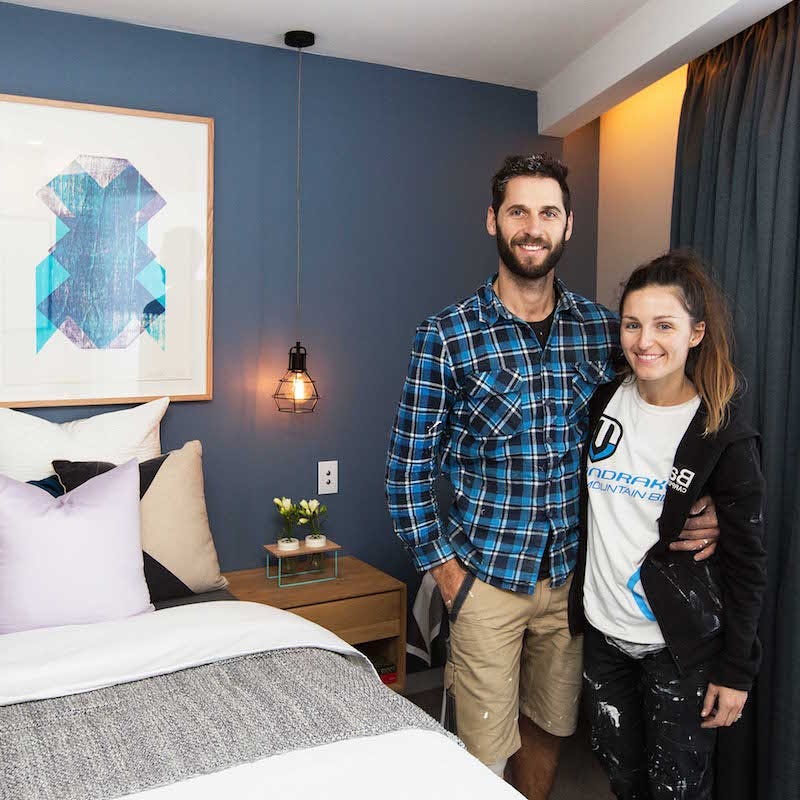 "We were daunted by the task of doing two rooms," Shay admits. "We had only just finished a bathroom, and we had to come up with something new again."
But that's the nature of The Block – there's always a Room Reveal around the corner!
Dean and Shay presented a bedroom that was fresh and inviting, and Neale Whitaker thought they nailed the colour palette and furnishing choices – singling out their artwork and their sophisticated bedside tables.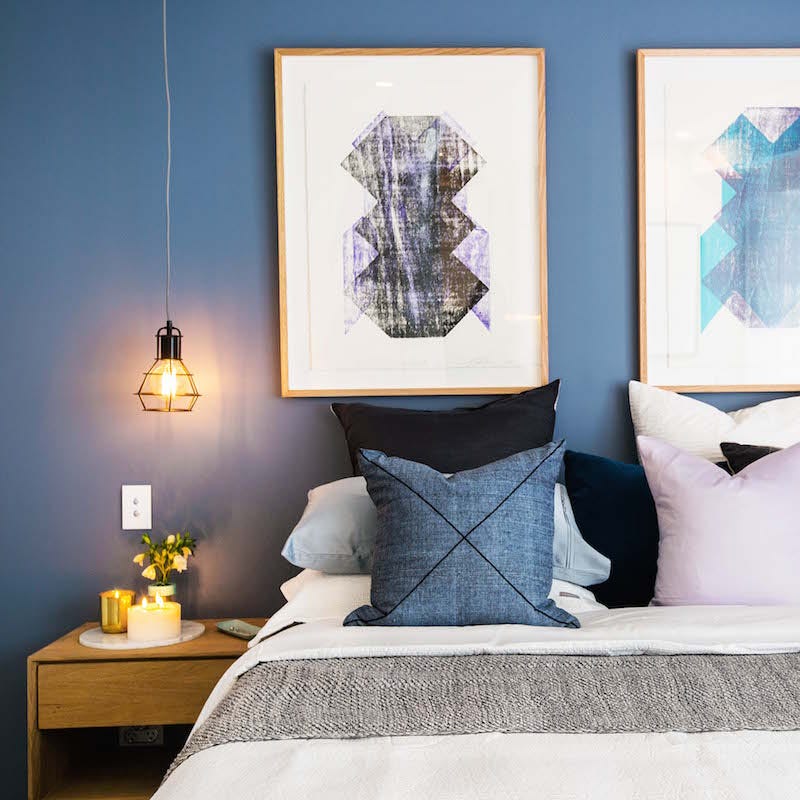 The good news kept coming in their ensuite.
"We knew we wanted to do something a little moody, so we made sure we had the deeper colours in there," Shay explains.
"We kept the design similar to our first bathroom."
"Only a lot cheaper," Dean adds with a laugh. "To keep the cost down, we chose a cheaper tile but tried to be creative and make it look expensive."
It felt high-end, and that's half the battle. Shaynna Blaze loved their tapware, and their concrete and chrome showerhead took all the judges by surprise (in a good way!).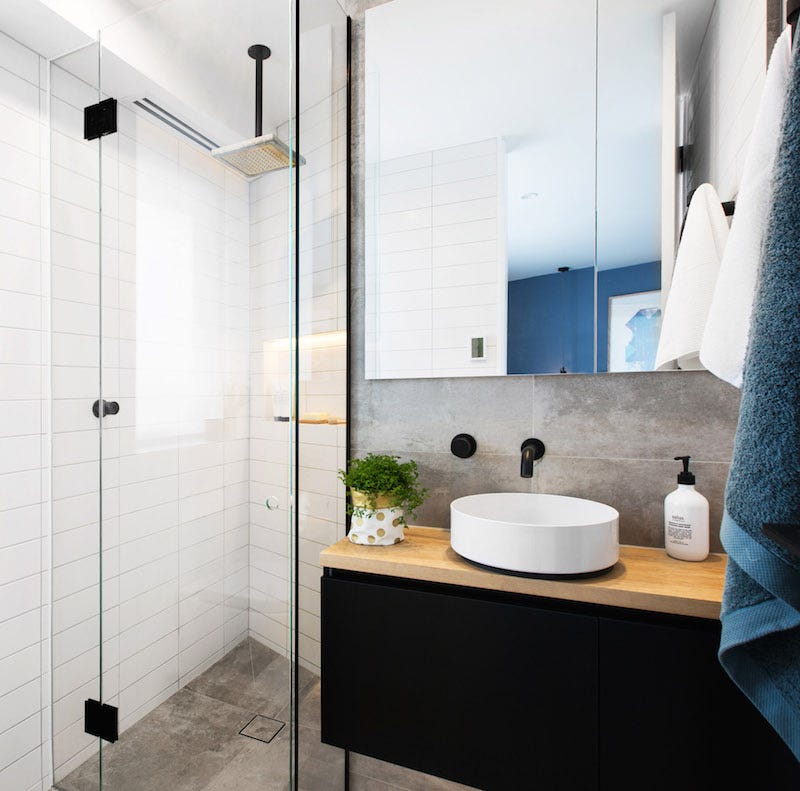 "I like that our showerhead is different," Shay says.
"It's not just normal concrete – the way that it ages, it looks like it's marble. It's not something you see every day. It's one of those things where you'd walk in and see it and think, 'Wow, that's different and really cool.'"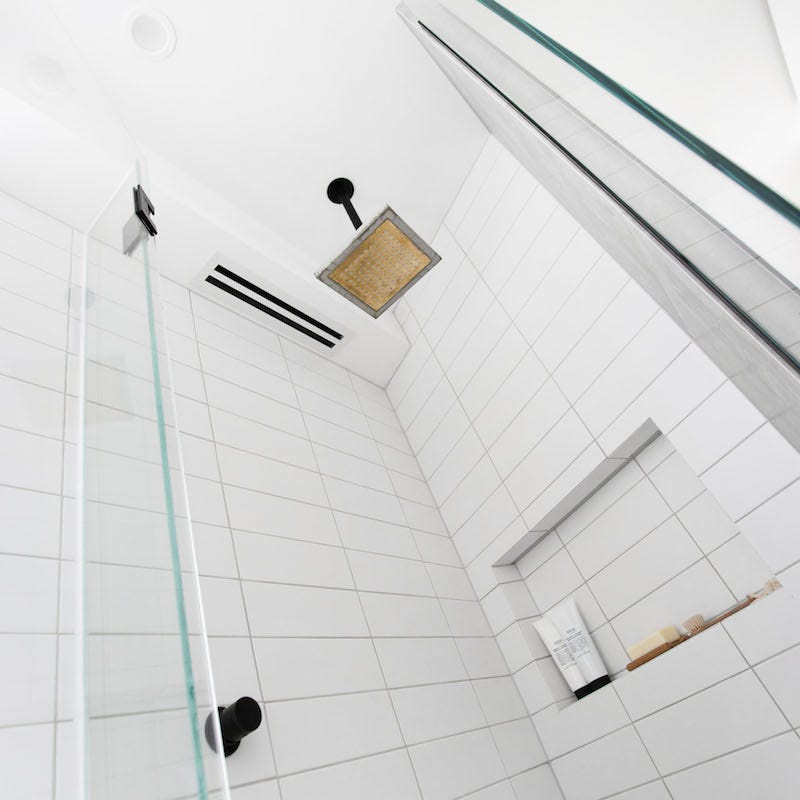 Despite the judges loving their design choices week after week, Dean and Shay are not finding it any easier to be judged.
"Every time we walk in to see Scotty, I'm nervous as, because you never know what the judges are going to like," Shay says.
"Judging is so subjective. It's really whether they like what you've done, so certainly, every week, you wonder, 'Are they going to love it or hate it?'"
But there's one big motivator for Dean and Shay to power through: their young daughter.
"We've left our little girl at home, so we're certainly struggling," Shay says. "We miss her terribly. We're finding it pretty tough."
Well, keep your chins up, Dean and Shay. We love your work!
Elsewhere in the Blocktagon…
Caro and Kingi cultivated an edgy, industrial mood this week, but weren't afraid to go Scandinavian to add warmth. The judges called it, "Contemporary Scandustrial", and their mahogany bedside tables are available now.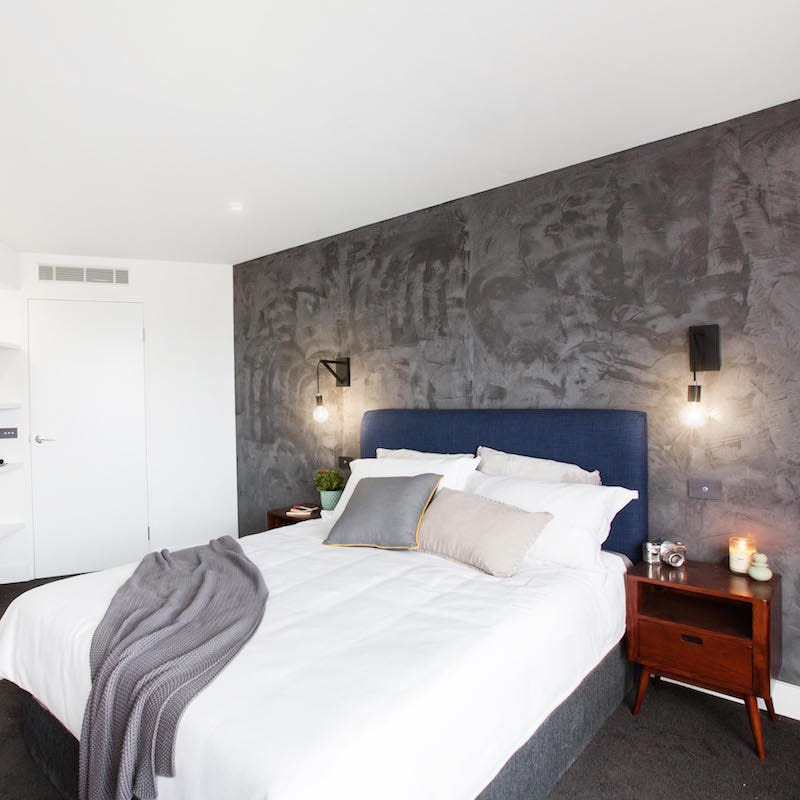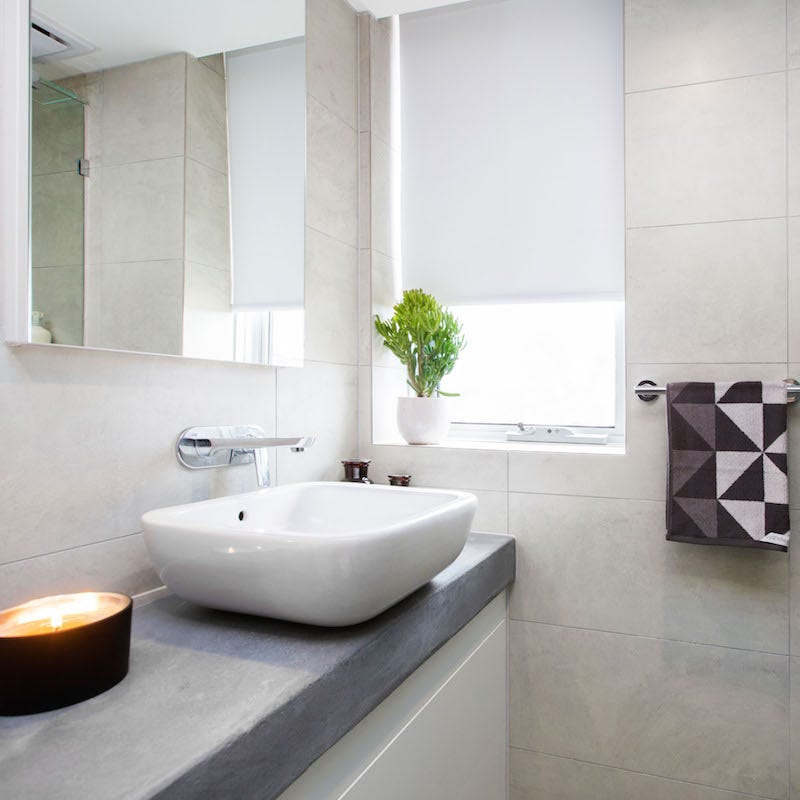 The ensuite was Whitney and Andy's saving grace this week, with their bespoke vanity bringing the wow-factor.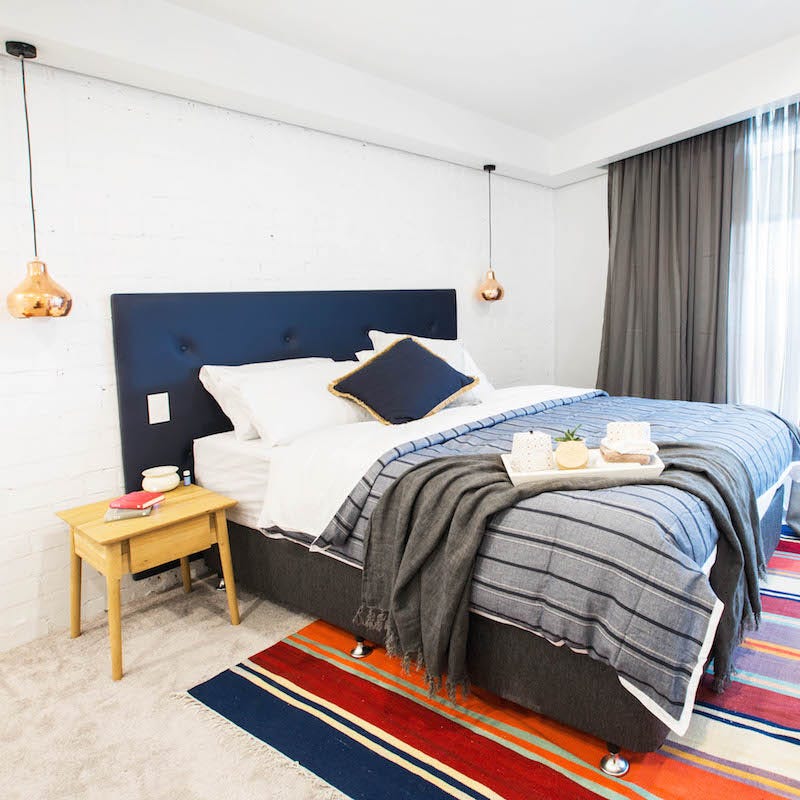 The bravery of Suzi and Vonni's choices might have polarised the judges, but there's one thing they agreed on: the bed head was exquisite!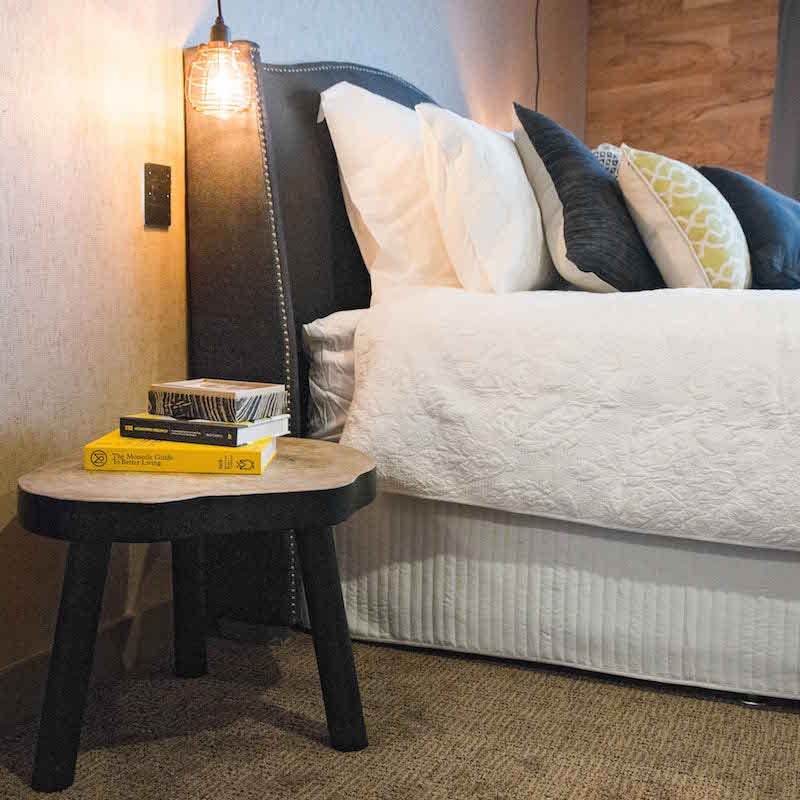 This week, Luke and Ebony may have received mixed feedback, but there's no denying their eye for bathroom fittings and fixtures.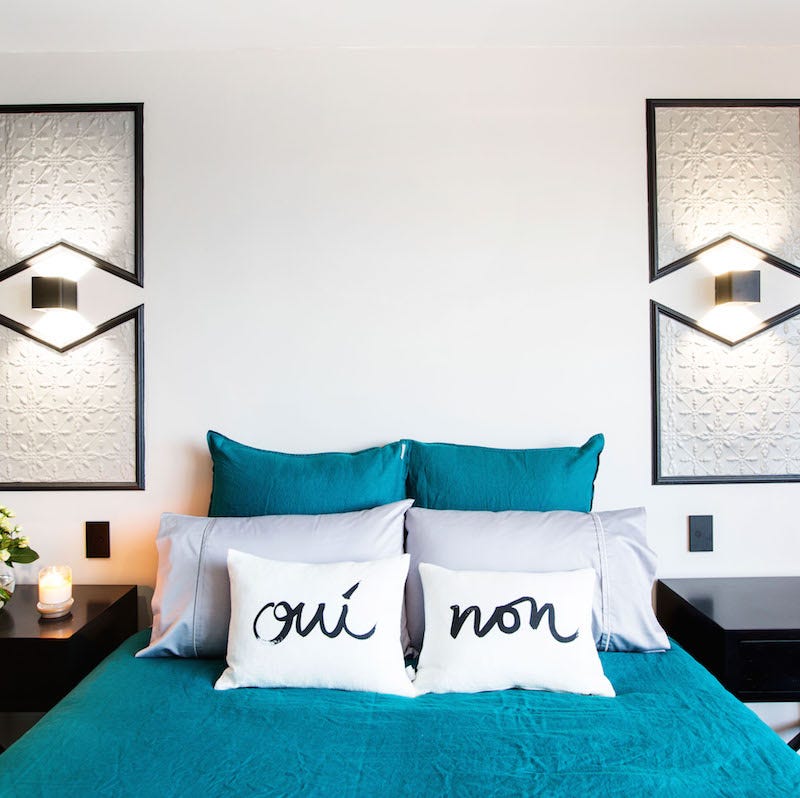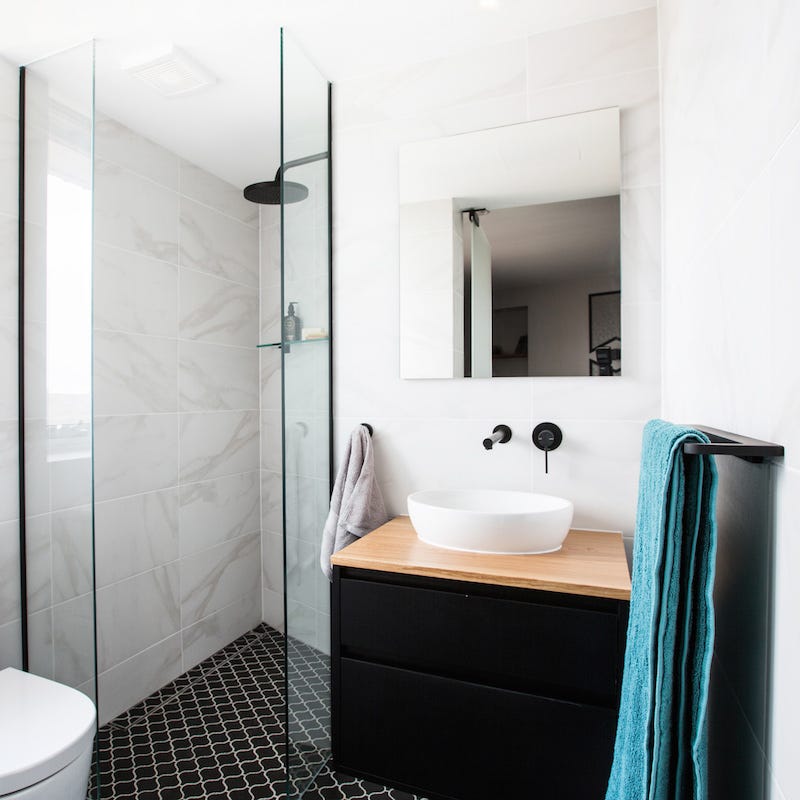 Feeling inspired after Room Reveals? Browse The Block Shop for hottest items to help make your house a home.