Married duo Dean and Shay are our first Block Room Reveal winners. Their bathroom has the high-end feel we expect of a penthouse apartment, but without seeming like it's been ripped out of the pages of a magazine.
The bathroom is cool and edgy, but still classically beautiful, and the judges say that shows an astonishing level of sophistication and planning…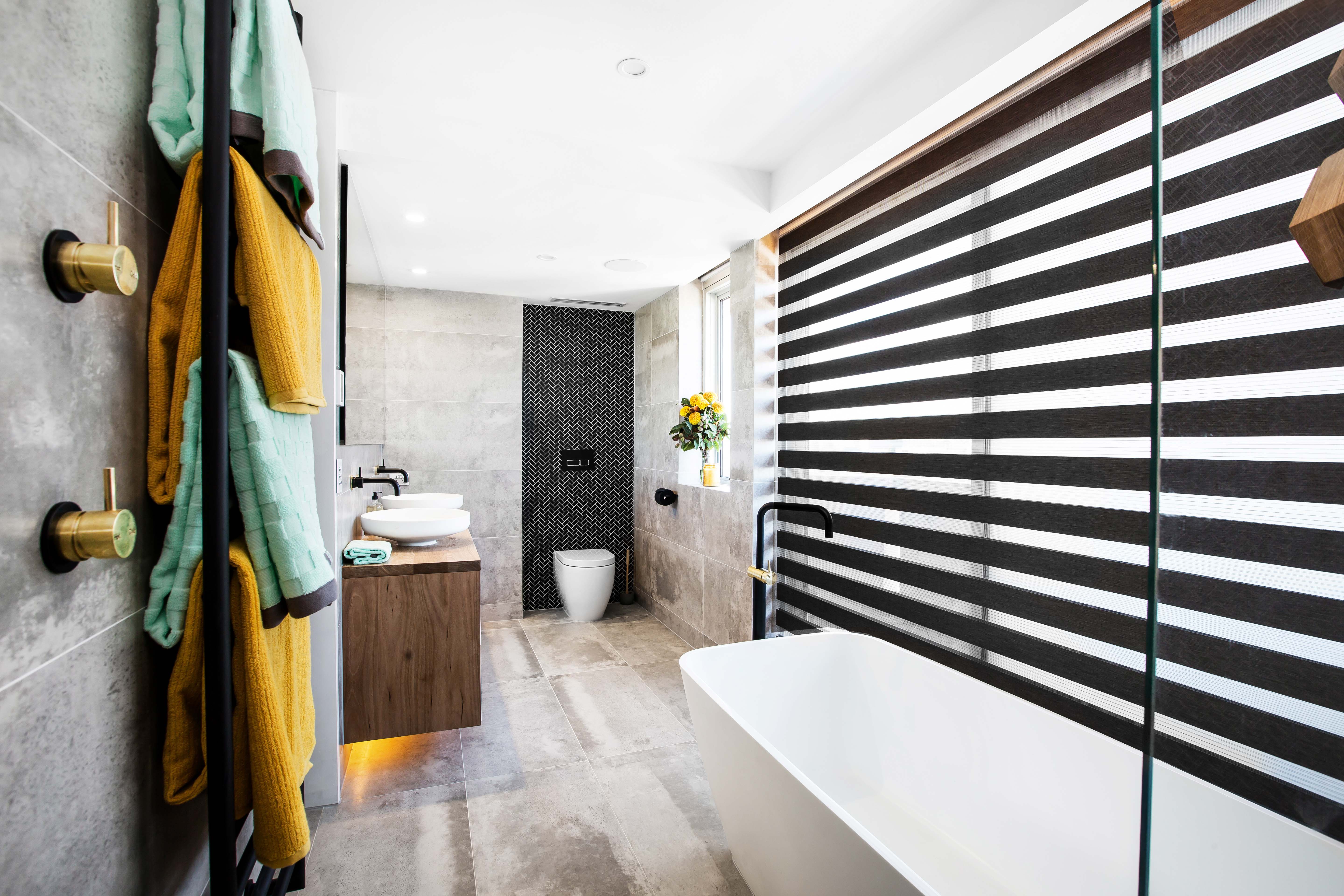 "Honestly, we made it up as we went along," Shay admits with a laugh. "We didn't really have a plan because we were just thrown into everything."
That's putting it lightly. Scotty threw a spanner in the works this season, announcing that for their first Room Reveal, our newbie Blockheads would have to present a bathroom.
"When Scotty dropped the bombshell that we'd have to do a wet room straight up, when we didn't have a tiler or a plumber or anything, it was a huge stress," Dean tells us.
"We were prepared for a guest bedroom, which is usually the way The Block goes, but that didn't happen this time," Shay adds.
There was no time to be shocked. The pair sprang into action, deciding that Dean would look after the build, and Shay would tackle the design side of things.
"We just trusted the other person to make the right decisions," Shay says.
And those decisions were almost flawless. Scoring a whopping 28.5 out of 30, it's one of the best first-week scores in Block history. Last week, they won the penthouse, and this week, they didn't rest on their laurels. According to judge Shaynna Blaze, they stepped it up a notch.
But it hasn't been easy. Like Trixie and Johnno before them, Dean and Shay definitely felt the pressure to produce a room worthy of the penthouse.
"We knew we needed to have that luxe factor," Shay says. "It has to look different to the other apartments or else otherwise it's not a penthouse, it's just another apartment. I was choosing the styling items, so the pressure was mostly on me."
Well Shay can certainly relax, because she hasn't let the team down. The judges felt the room was expertly (and appropriately) styled, so much so that it's hard to single out the best part.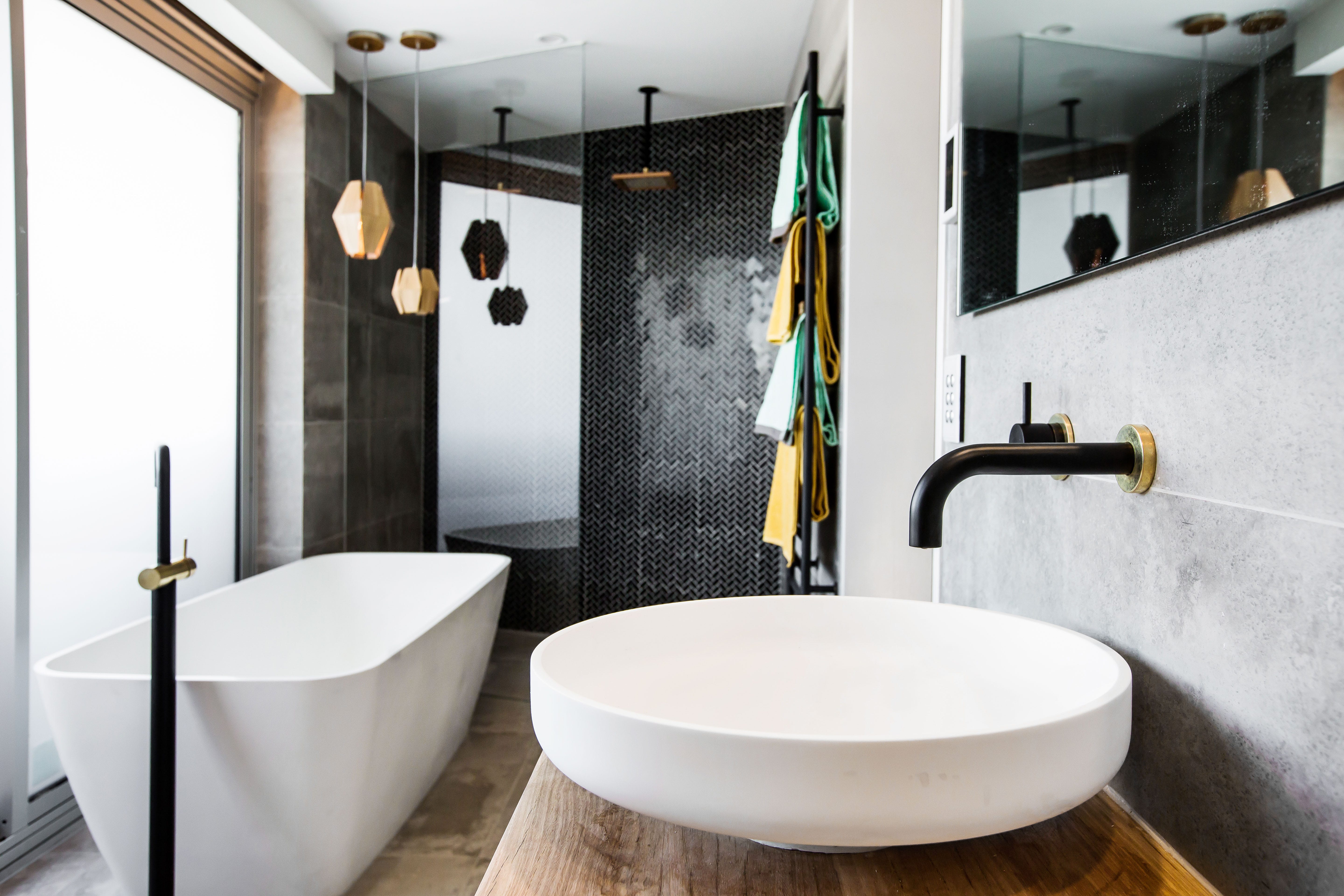 "Our favourite feature would have to be the dual Shower Head so Shay can hop in the shower too," Dean says.
"I finally get my own hot water now," she adds.
The choice to opt for timber and brass showerheads was inspired. Shay was after something to make their bathroom stand out, and while she was initially looking for a timber bath, searching for timber products for wet rooms led her to Wood Melbourne.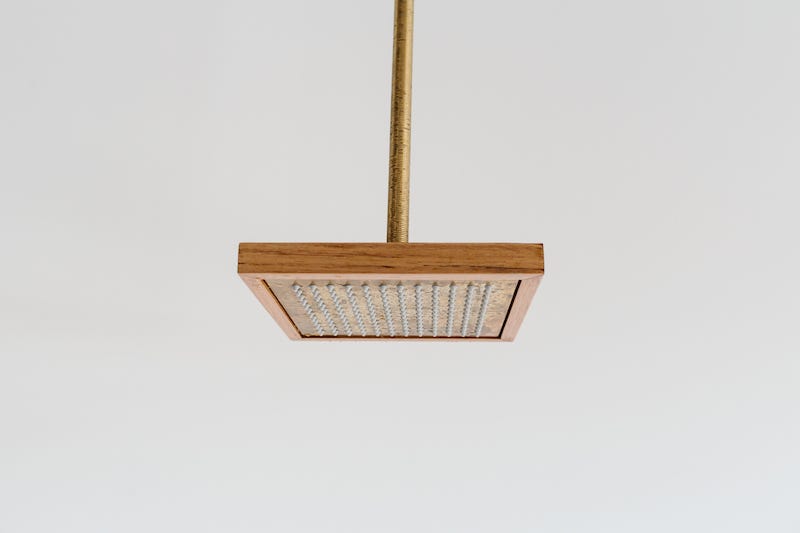 "He didn't do baths, but he had those really cool showerheads that we just couldn't look past," Shay says.
Tying in well with the showerheads were their timber pendants, which helped soften the room.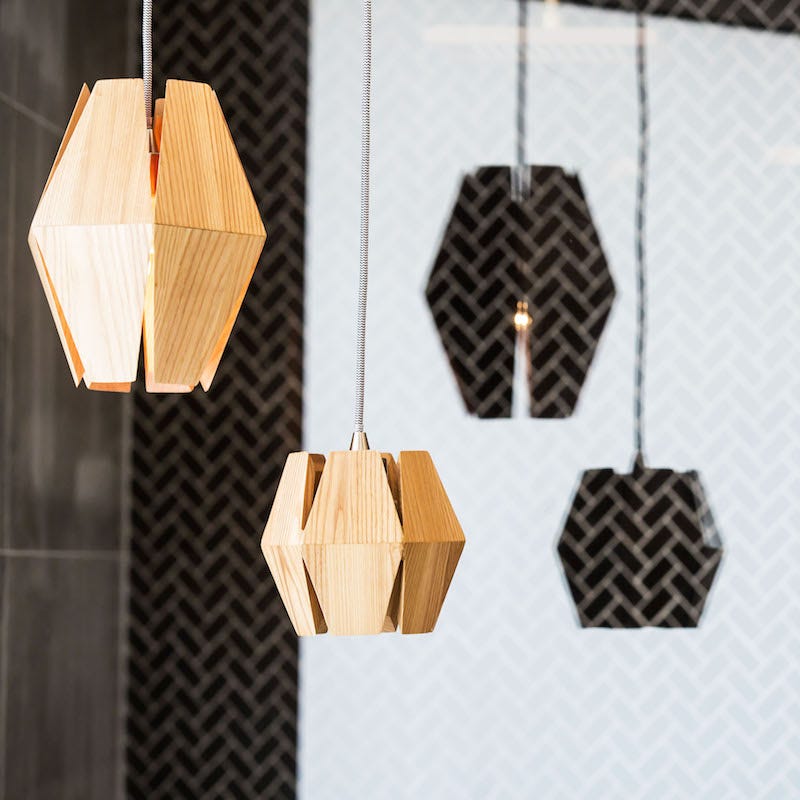 While bathroom week on The Block is usually all about fixtures, Shay's eye for detail didn't go unnoticed. In a simple and cost-effective way to bring some colour to the space, Shay was creative with her choice of towels.
"I love mint, so I bought those towels first. And then when I was in another store, I went to look for plain white towels, and I found the mustard, I knew they would look really good – and they did."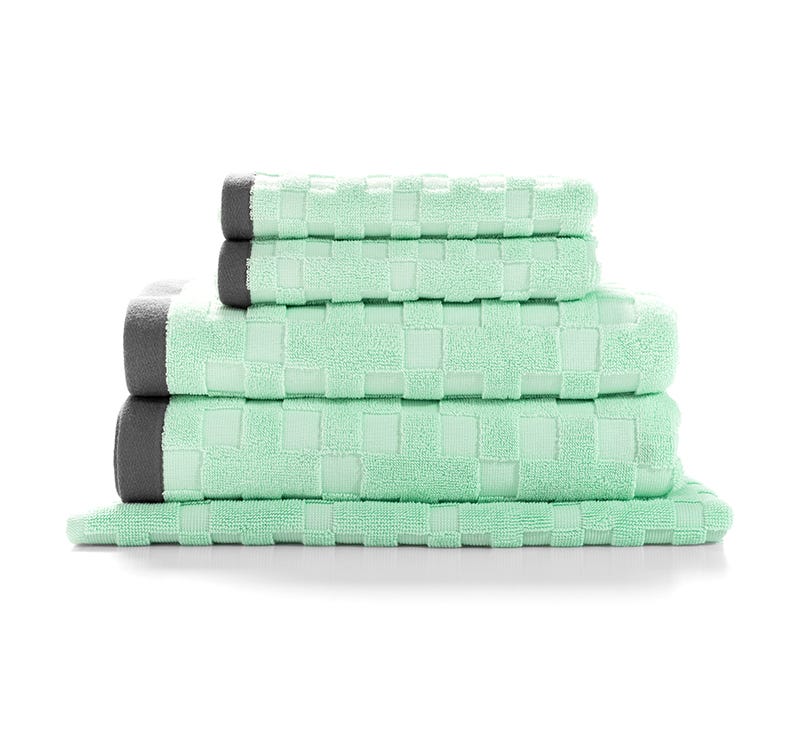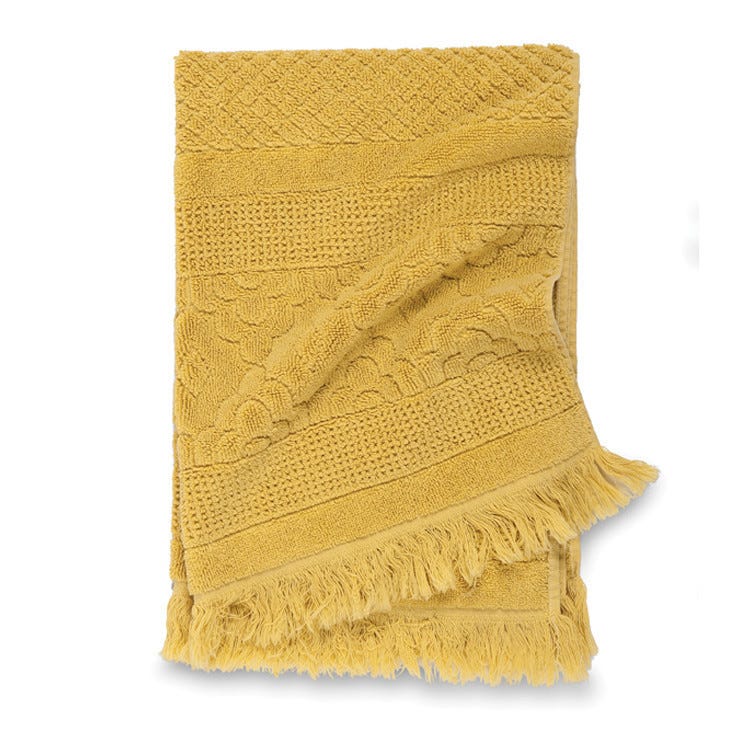 Congratulations to Dean and Shay, we can't wait to see what else they come up with this season.
Elsewhere in the Blocktagon…
Townsville duo Caro and Kingi impressed the judges with a mature bathroom this week. You can grab their downlights and exhaust fan now courtesy of Beacon Lighting.
Whitney and Andy went "from zeroes to heroes", impressing the judges with big-ticket items like their Atbii side table.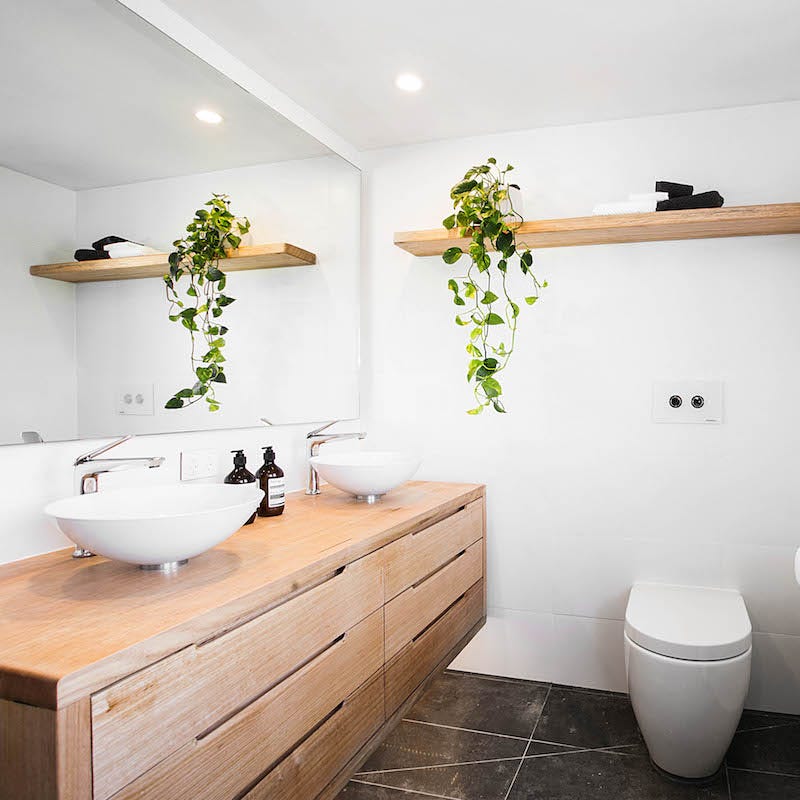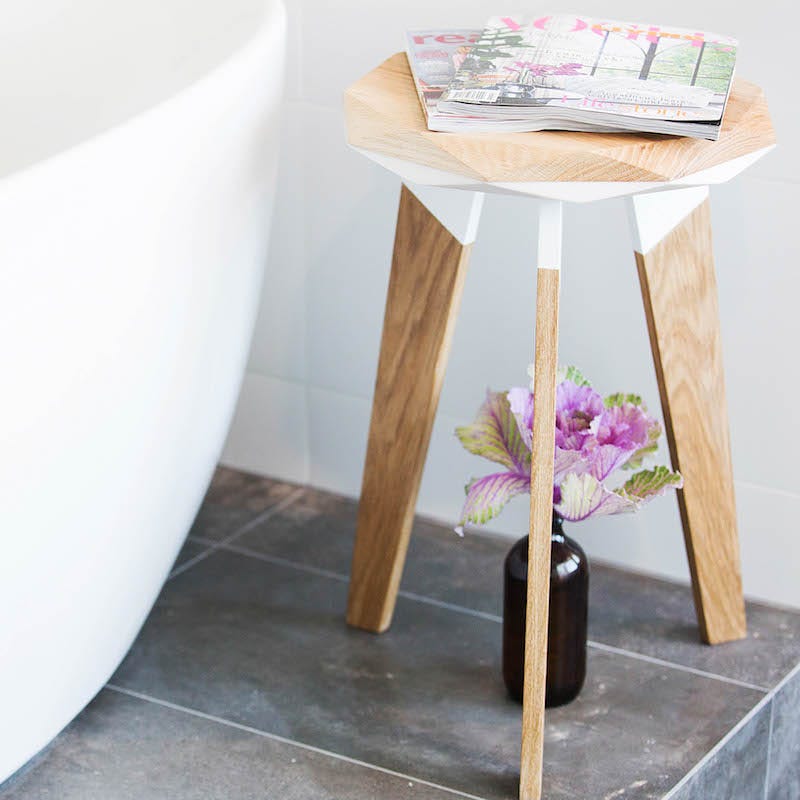 It was all about the lights in Suzi and Vonni's bathroom this week. Check out their pendant and chandelier, talk about Gold Coast glamour!
Luke and Ebony excelled at styling their bathroom this week. Their limestone vase and square pot are available now.
Does your bathroom need some reno-love? Browse The Block Shop's curated bathroom selections, and recreate The Block in your home.